Mark Rutter: "I read that Ferrari would be bringing a new car, possibly to Bahrain. As that was in doubt, does it have a new car in China?"
No new car for Ferrari © XPB
Edd Straw: Ferrari has taken some aerodynamic tweaks to China, and de facto technical director Pat Fry was happy with progress during Friday practice. But he also stressed that this was not a game-changing package.
There was never a plan to take a "new car" to Bahrain, but there will be substantial revisions that will be sampled for the first time at the Mugello test on May 1-3 that happens between the planned Bahrain Grand Prix and Spain.
Ferrari has been working through a large number of possible changes and the most significant thing appears to be the exhaust/sidepod configuration. There are some good features on the F2012 and Ferrari has no plans simply to chuck it out and start again.
Konal Wood: "Which driver (non champion) has got the best chance of being a world champion?"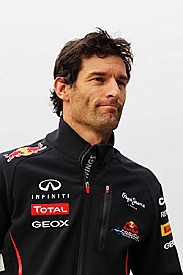 Mark Webber, the only non-champion with a shot at the title © XPB
ES: Assuming you don't mean that in terms just of this season (the answer then would have to be Mark Webber). There are two factors to take into consideration. Firstly, it would have to be a driver with the capacity to deliver a world title, a rare characteristic indeed, and secondly one with the realistic opportunity to get into a seat good enough.
There are several who could fit the bill. Sergio Perez at Sauber is earmarked as a future Ferrari driver, while Daniel Ricciardo and Jean-Eric Vergne both have a clear line of sight to Red Bull if they deliver. All are classy drivers with serious potential, but I would look to Force India.
Paul di Resta is a driver who has impressed me ever since I covered his performances in Formula Renault UK. He combines speed with a ruthless intensity that reminds me a lot of Alonso. He's a sharp operator and one who has admirers at both Mercedes and McLaren so there could be opportunity there.
But it's not just about di Resta. Nico Hulkenberg is an outstanding driver. Extremely quick, he has already proven himself to be an excellent grand prix driver. That pole in Brazil in 2010, for example, was remarkable. Frankly, if I had to pick one, it would be one of the Force India drivers. And right now, I honestly cannot choose between them. That's what makes the fight at that team so fascinating this year.
Alexander Keep: "Thanks for answering regarding the McLaren and Marussia last time out! How do you believe Rubens Barrichello would be faring had he kept his Williams drive over the winter?"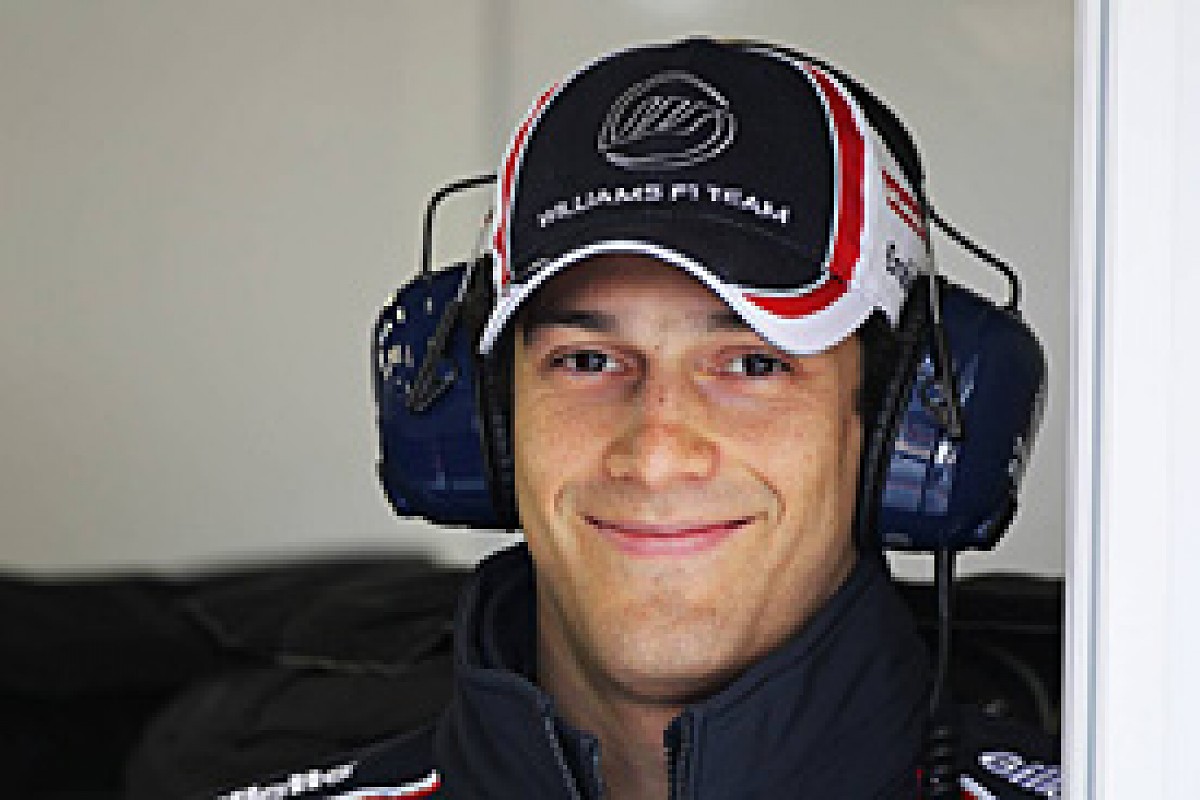 Bruno Senna, Williams © XPB
ES: It's impossible to come up with any meaningful way to measure this, save for making some assumptions. We know how good Rubens is - he didn't win 11 grands prix for nothing - and over the course of the season you imagine that he would have got more out of the package than Bruno Senna and Pastor Maldonado. That said, it's worth noting that Maldonado showed well in qualifying relative to Barrichello, on the tracks he knew in particular.
And Barrichello is unlikely to have eclipsed Senna's outstanding drive from the back to sixth in Malaysia. At the same time, he surely wouldn't have chucked the car at the scenery on the last lap in Australia, as per Maldonado, or messed up qualifying, as per Senna, in both races.
The bottom line is, he's a class act and could have been relied upon to get the best out of the car week in week out. If I had the choice of two from those three drivers, Barrichello would have been the first choice, even though he wouldn't be one for the future!
Tom Crofton: "Can you explain to me what is happening at Mercedes? How is it their pace drops so drastically between qualifying and the race?"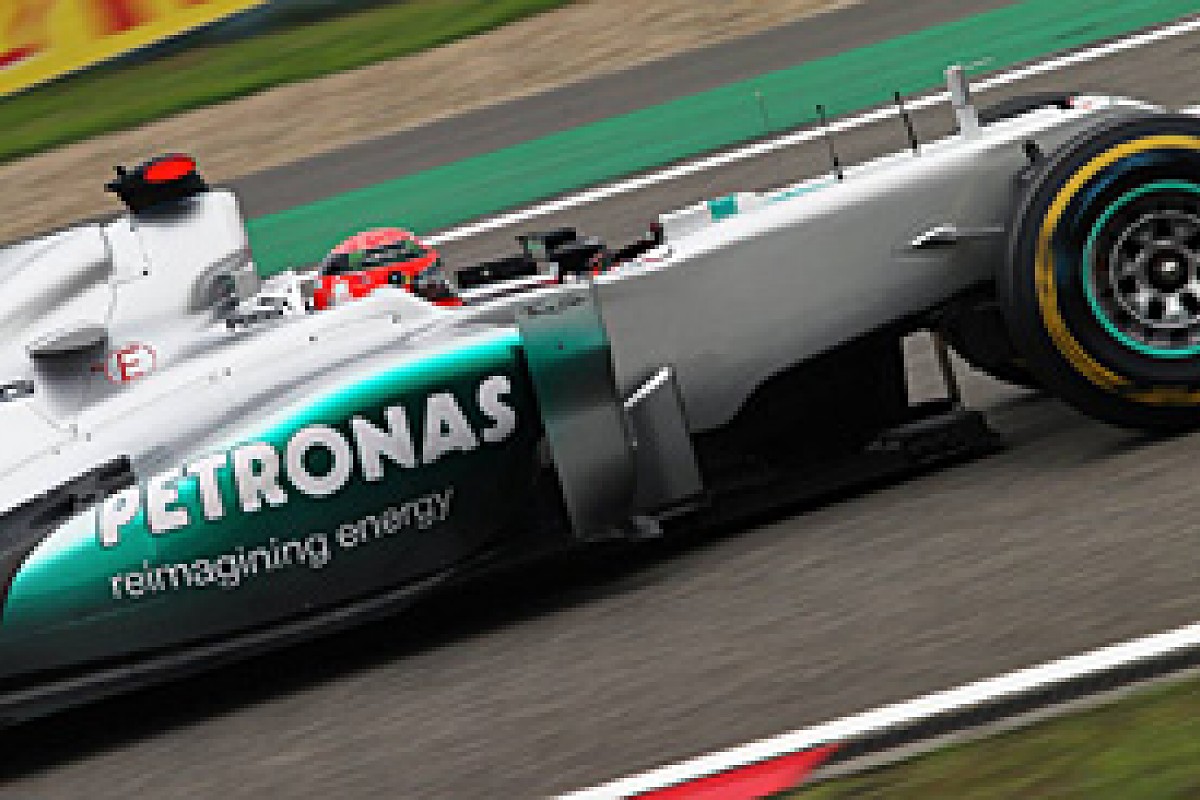 Mercedes, struggling with its tyres © XPB
ES: The DRS-activated front wing stall concept is part of this, at a track like Shanghai in particular thanks to its long straight. Remember, in qualifying you can deploy the DRS with no restrictions, whereas in the race its use is only allowed in the set zone under certain circumstances (being within a second of the car in front at the detection point).
So effectively Mercedes is gaining all round the lap, or on the straights at least, over its rivals. It would be dangerous to call this the whole story, but it's part of it. The flipside is that Mercedes underachieved in the first two races and has been struggling to get its tyres working well.
In China this weekend, the Mercedes looks a pole threat, but the team would probably expected to lag behind the likes of Red Bull, McLaren and maybe Lotus on race form.
James Clark: "I'd like to know what Edd thinks about Sergio Perez... was Malaysia due to the conditions playing into his hands, or is he a genuine future star?"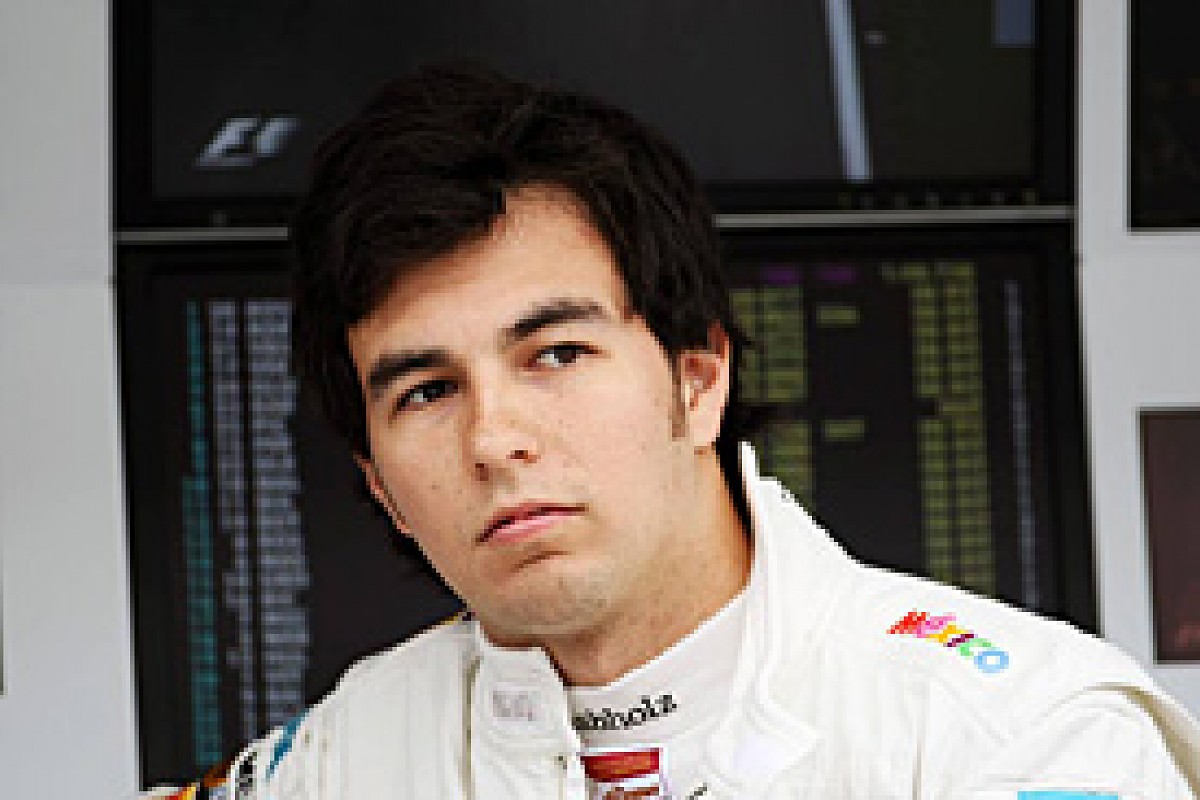 Sergio Perez, Sauber © XPB
ES: Well, he wouldn't have damned-near won the race in the dry, but it was an fantastic drive. He was getting everything out of that Sauber and came close to pulling off one of the most unlikely of wins.
Perez has always had something about him despite his junior CV (race wins but no topline titles in F3 and GP2) not bearing comparison with, say, a Lewis Hamilton or a Nico Hulkenberg.
But he has always been a classy driver, taking a British F3 team that had never won before into title contention and catching the eye in GP2. In F1, he's always shown a good turn of speed and an uncanny ability to extend tyre life.
Last year, only the number of errors was a concern. I've got little doubt that he can win races given the machinery. Who would argue with that after Sepang?
Sam Tsang: "Is it fair to say that even after two races we don't fully know the form of each team? Malaysia's rain just seemed to confuse the picture. Can Edd shed any light?"
ES: It's right that we don't fully know the form, but the rough pattern is there, even if it's a little low-resolution. You'd say that McLaren and Red Bull has the strongest car on race pace, Mercedes is in the mix in qualifying but not so strong in the race and Lotus is thereabouts.
Then you have the midfield morass with possibly Williams having the strongest all-round car of that pack. It's very very close and small swings can make a big difference in the order - especially with teams having all sorts of trouble getting the tyres to work consistently. The best thing is that it is so close, which should make for a dramatic season.