In both Australia and Malaysia I sat smiling to myself at Ross Brawn's reaction to the threat of a protest against the Mercedes 'F-duct' wing arrangement. And from what I understand, the rumblings of discontent have continued post-Malaysia. I would not be surprised if the Mercedes comes under further scrutiny in China.
"Pretty unpleasant," deadpanned Ross as he described the possibility of a protest being lodged at any point of a race weekend, and he proceeded to outline how protocol should still be adhered to, even in a business as competitive as F1.
His point was that if someone was going to slap a protest in, they should do it on a Thursday, post-scrutineering, before we get into the serious business of qualifying and racing. They shouldn't spoil it for the fans by leaving results up in the air, as they surely would be if a protest is made later.
It's just that where Ross has come from - mid-nineties Benetton and Ferrari - makes you appreciate once more what a fiendish poker player the man must be as you watch him 'sell' distaste at the prospect of a protest, for the good of those poor fans out there, without even the faintest trace of a wry smile.
While it's true that increased profile and ever-richer reward has made all high-level sports more political, you'd be wrong if you thought that dirty tricks and Machiavellian intrigue are recent phenomena in F1. When motor sport was exclusively the sport of well-heeled 'gentlemen', it was socially more important to win right rather than merely to win; for me the transition to the end justifying the means came in 1976.
Brawn isn't happy about threats of a protest © LAT
I'm sure that Ron Howard, producing his 'Rush' movie chronicling the '76 rivalry between James Hunt and Niki Lauda, will be very interested in Hunt's wife going off with Richard Burton and Lauda romancing and marrying Marlene Knaus, then partner of actor Curt Jurgens, during the heat of battle. But will Howard and his screenwriters be able or willing to present in digestible form the absurd off-track courtroom nonsense that raged behind the scenes in '76?
It kicked off in Spain, where Lauda arrived in pain. Excellent in the Ferrari he may have been, but he wasn't so hot on a tractor, rolling one on top of himself while building a house... He drove with cracked ribs tightly bound by a corset and led the race until Hunt barged the Ferrari over a kerb, knocking the wind out of Lauda, who finished second. But post-race, Hunt's McLaren was found to be 216.8cms wide instead of 215cms.
This was embarrassing for McLaren. The previous season there was concern about wide cars and narrow circuits and pitlanes, so it was decided to introduce a rule restricting car width. The reference was achieved by measuring all the cars, seeing which was widest (it was McLaren's M23) and making that the limit. The measurement was taken at the Nurburgring in '75 - so why, a few months later, was the same McLaren fractionally too wide?
Technically, it wasn't. The tyres were different and it was the sidewall squash protruding beyond the wheel rims that accounted for the difference.
McLaren's boss Teddy Mayer, backed up by Goodyear, pointed out that while racing, the centrifugal forces tucked the sidewalls in. No matter. You couldn't measure it in that state.
The other problem was that with Spain being the first race under the new rules and the Formula 1 Constructors' Association so often critical of a weak governing body (then the CSI), they had requested a strong CSI presence in Spain to enforce rules to the letter...
It meant that leaving Spain, Lauda had 33 points to Hunt's six (9-6-4-3-2-1 for the top six finishers back then). Mayer thought disqualification was amazingly harsh - a death sentence for a parking ticket, he called it.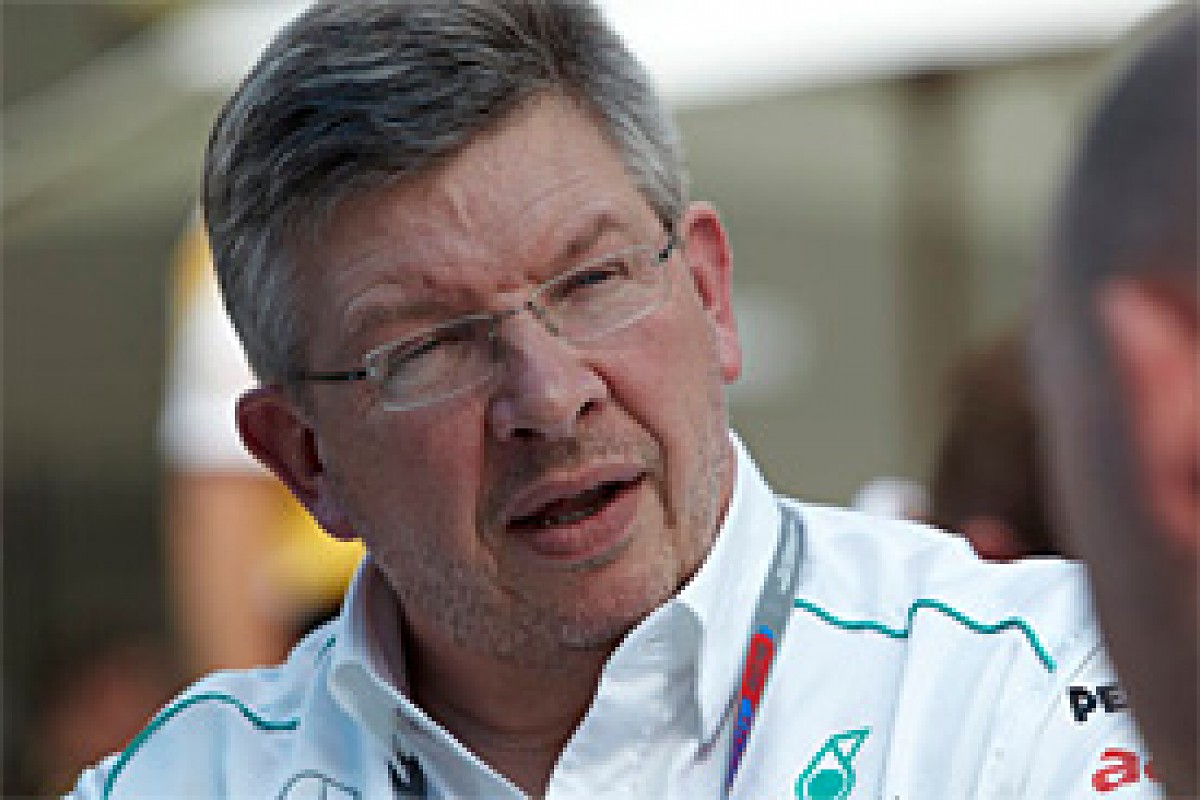 Hunt was disqualified in Spain in 1976, but later got his win back © LAT
Although a post-race scrutineering issue and not something initiated by a protest, it was enough for Mayer to fire off a barb at Ferrari when he questioned how Hunt could lose all his points in Spain while Lauda was awarded two points for fifth place at Brands Hatch two years earlier, when his car was stationary in the pitlane.

McLaren's appeal to the Spanish Automobile Club failed but a RAC-supported submission to an FIA appeal court succeeded, surprisingly, with McLaren's penalty commuted to a $3000 fine.
Hunt, having been the first winner in history to be removed from the results, suddenly became the first man to win two GPs in 24 hours when he won the French GP at Paul Ricard on July 4 and the Spanish appeal on July 5!
It was now Niki, 52 points; James, 26, and Brands Hatch was next. Here Luca di Montezemolo, Ferrari team manager in Lauda's '75 championship season but since promoted to bigger things, put in an appearance.
"I've come to guard Ferrari's interests against the local officials," Montezemolo said, stirring the pot a bit more.
Lauda was on pole with Hunt second but at the first corner, Clay Regazzoni, who started the second Ferrari from row two, hit the back of Lauda's car and spun. Hunt tried to go around the outside of Regga but was launched into the air and sustained steering damage. The race was red-flagged, probably needlessly as it turned out, which Ferrari took as home assistance for Hunt.
The first lap had not been completed, and so was it a restart or was it a new race? If it was a new race spare cars were allowed, but if it was a restart, they were not.
It was deemed a restart, and cars eligible to restart were those which had been running when the red flag was shown.
Hunt had pulled his damaged McLaren off on Cooper Straight and it was announced that the crowd favourite would not be allowed to restart. Around 80,000 calm, respectful, stiff-upper-lipped Brits went spare. Empty beer cans were thrown onto the track. Then full ones.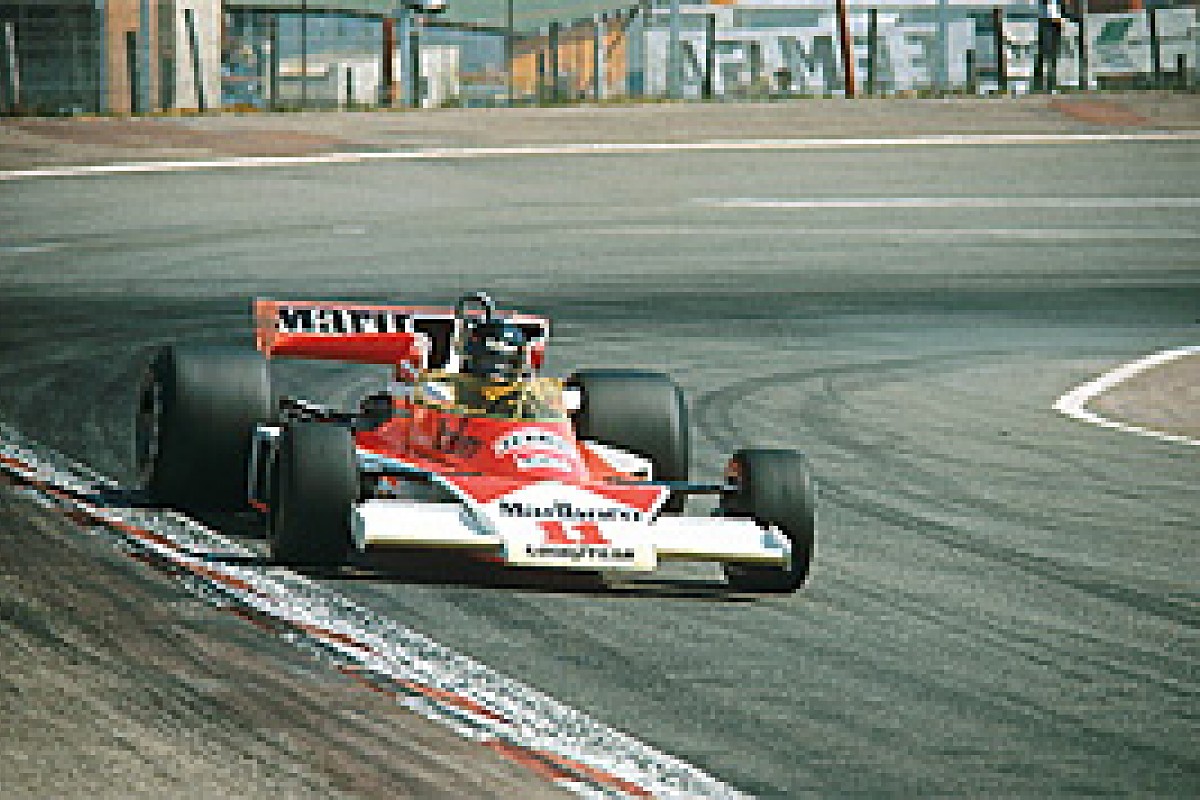 Brands Hatch saw more controversy in 1976 © LAT
McLaren cleverly managed to prolong the argument, and hence the restart, long enough for the mechanics to fix Hunt's race car and wheel it back onto the front row.
There has been a lot of misinformation about Brands '76 over time. Accusations of cynical hypocrisy have been leveled at Ferrari for protesting Hunt for the use of the spare car when they restarted Regazzoni in their own spare; Regga, along with Jacques Laffite, was later excluded.
That, though, is wrong. Ferrari started Regga in the spare claiming that they were at first told it was a new race. Their protest against Hunt, meanwhile, was because, in their opinion, he was not running when the race was red-flagged.
Upon the restart, Lauda opened a lead but then had gear selection problems and Hunt overhauled him, to the delight of the crowd. The score was now Lauda, 58; Hunt, 35.
Most thought that when it was a Ferrari driver who had caused the shunt in the first place, the sporting thing would have been for the Italians to keep their mouths shut. But times were changing.
It's worth pointing out that it was not just Ferrari that protested. Initially Ken Tyrrell and Copersucar team manager Jo Ramirez, both sporting gentlemen in the literal sense, also objected to Hunt.
Tyrrell's driver Patrick Depailler went to Brands joint second in the championship with Hunt, and Emerson Fittipaldi finished seventh and therefore stood to score a point for Copersucar if James was thrown out. Both, however, dropped their protests when they became satisfied that Hunt's car had still been moving when the red flag was shown.
A fortnight later Lauda suffered what Niki, with his infamous black humour, often calls "my Nurburgring barbecue." Hunt won again. Lauda, 58; Hunt, 44. You'd have thought that with Lauda's accident, the story was over. But it was, in fact, just starting.
Six weeks later, at Monza on September 12, a bloodied, scarred Lauda was back. And so was the bickering. McLaren's fuel was found to exceed the maximum permitted octane rating after Saturday practice. Hunt and Jochen Mass, along with John Watson, whose Penske just happened to have won in Austria, therefore lined up at the back with their wet Friday times. Hunt was knobbled, Lauda a heroic fourth.
Texaco, meanwhile, claimed that McLaren's fuel was within the regulations, there were anomalies in the rule book and that the Italian race stewards would not take a second, observed fuel sample...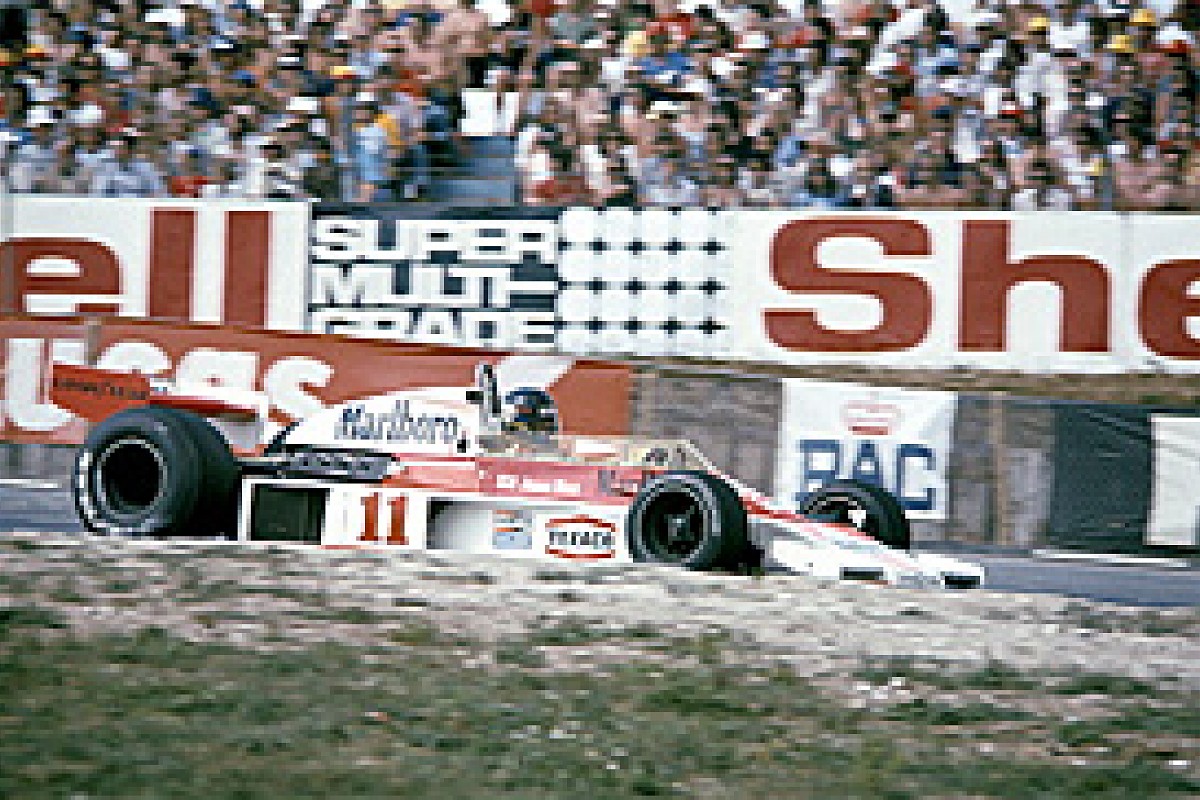 Lauda in action at Monza © LAT
Twelve days later, unbelievably, Ferrari won its appeal against Hunt's British GP win. McLaren argued that Hunt had seen the red flag as he motored slowly down from Druids and had therefore pulled off into a pit access road but could have completed the lap if need be. Ferrari's evidence was that the McLaren had been abandoned by its driver and was being illegally pushed back by mechanics.
The appeal court had been wrong to reinstate Hunt in Spain and, probably realising that, they balanced the books by taking away Hunt's Brands win. Two wrongs don't make a right and the sport, now enjoying a much higher profile owing to the trials and tribulations of its top two, looked daft.
It put Lauda 17 points clear with three to play. Niki stirred the media by saying he was "madly delighted" by Hunt's Brands disqualification, while privately telling James that he had his sympathies.
Teddy Mayer, meanwhile, was disgusted. The championship was tarnished, he said, and Ferrari was welcome to it. Whether he still thought so post-Fuji the following month is doubtful...
What about those fans that Ross Brawn is so concerned for these days? If you were a Lauda fan, you loved it! And F1's profile became higher than at any point in its previous history.
It was a cheaper to protest back then, mind you. Fifty quid on the table did the trick. Today it's an inflation-busting couple of thousand Euros. Anyone might think the FIA is broke. And will it be Thursday or Sunday night in China? Let's hope that Ross's rivals see sense on that, at least!