The undoubted talking point of the Malaysian Grand Prix was the performance of Sergio Perez, who became the first Mexican to finish on a Formula 1 World Championship podium since Pedro Rodriguez claimed an identical result - second - at the 1971 Dutch Grand Prix.
At 22 years, one month and 28 days, Perez is the sixth-youngest driver to lead a grand prix, ousting Lewis Hamilton from that position. Hamilton, incidentally, was 13 days older when he led on his F1 debut in Australia in 2007. Perez is also the eighth youngest podium finisher. Both records are held by Sebastian Vettel.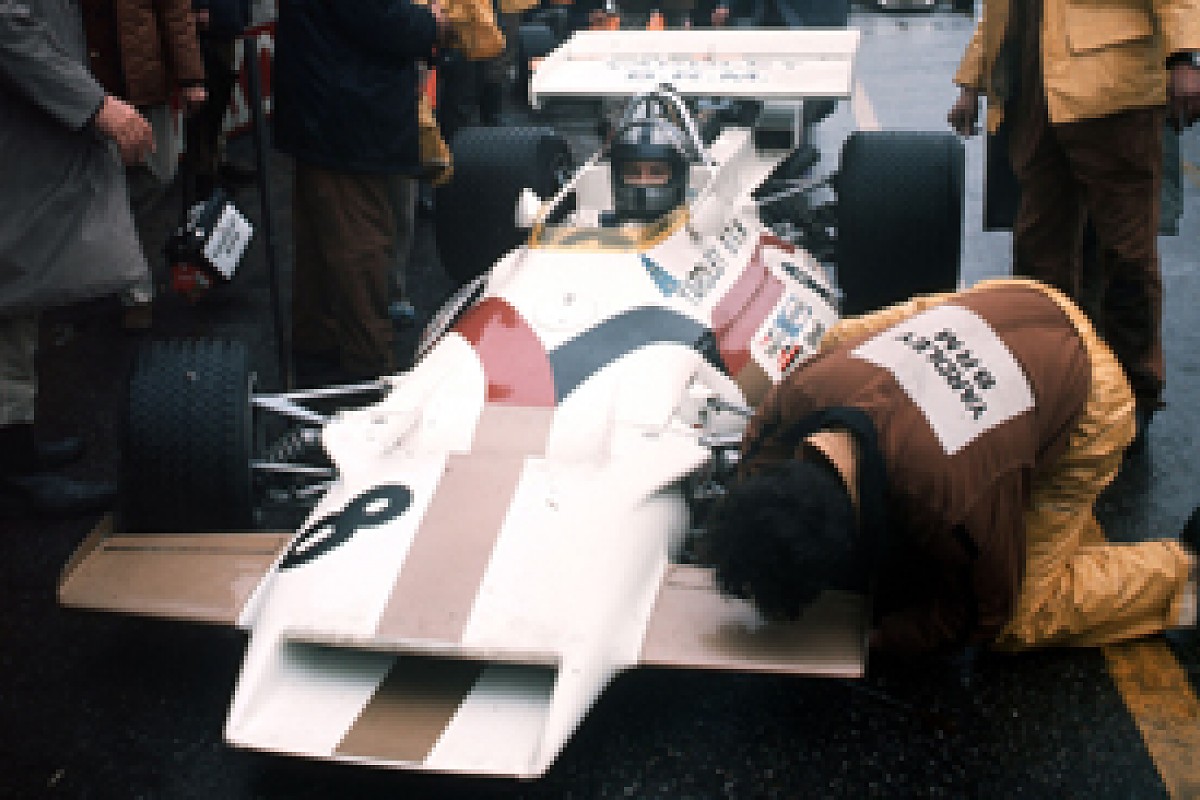 Mexico's last F1 podium before Perez; Rodriguez at Zandvoort in 1971 © LAT
Sauber also had reason to cheer as it took its first podium finish since the 2009 Brazilian Grand Prix. Discounting its spell as BMW's manufacturer team, however, you have to go back to Heinz-Harald Frentzen's third place at the 2003 United States Grand Prix to find the last of its six previous rostrums.
Symptoms of new qualifying trends
While some of the events of the Melbourne season-opener were bolts from the blue, a couple of trends developed in Malaysia.
• Lewis Hamilton and McLaren have taken pole for back-to-back races, the first time that has happened since the 2009 Italian and Singapore Grands Prix.
• Jenson Button made it onto the front row in back-to-back races for the first time since 2009, when the Briton posted three such achievements in a row from the Spanish to Turkish Grands Prix. Hamilton and Button had never previously shared the front row before Melbourne, and have now done it for successive races.
• McLaren locked out the front row in successive races for the first time in five years. The last time the team managed it was in 2007, when Hamilton and Fernando Alonso did likewise in three straight events from Monaco to the USA.
• Michael Schumacher's third place on the grid was his best starting spot since making his F1 return with Mercedes in 2010. His previous best was fourth, achieved a week earlier in Australia.
• Red Bull has missed out on a front-row spot in back-to-back races for the first time since 2009, when it went without a top starting spot for three races from Valencia to Monza. It's also the first time since the Belgian and Italian Grands Prix of 2010 that Vettel has not made the front row in successive events.
• Alonso has now been more than a second away from the pole position time in consecutive races; the first time that has happened since the 2010 Hungarian and Belgian races.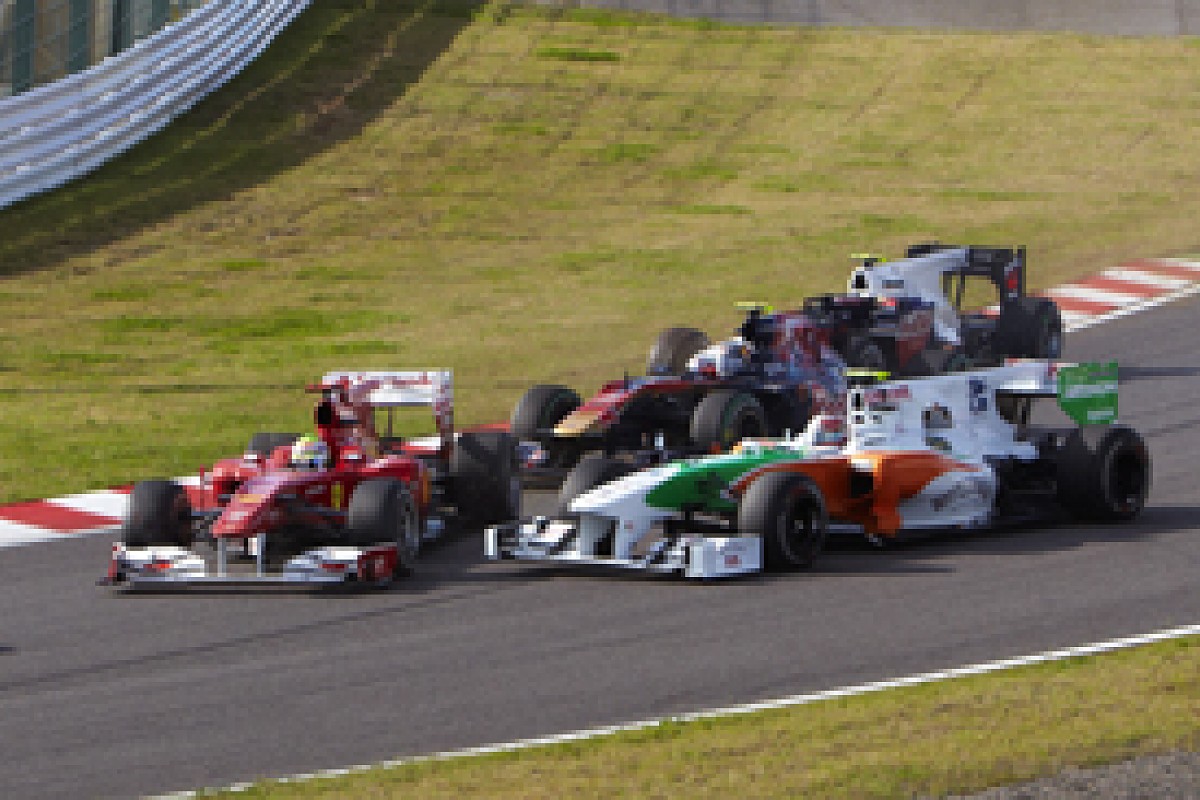 What happened last time Massa didn't make Q3 in successive races; Japan 2010 © LAT
• Felipe Massa has failed to make Q3 in back-to-back events for the first time since Singapore and Japan in 2010.
Fernando through the field
Alonso's 28th career grand prix win came in Malaysia, but the Ferrari driver only managed the seventh-fastest race lap on his way to victory. Additionally, only seven races in the past decade have been won from a lower grid position, although none of the winning drivers placed so low on the fastest-lap ranking.
Nobody has won from such a low grid spot in Malaysia in the past; Kimi Raikkonen's maiden grand prix win in 2003 from seventh being the previous lowest. That race, incidentally, was the stage for Alonso's maiden F1 pole.
F1 RACES WON FROM EIGHTH ON THE GRID OR LOWER IN THE LAST 10 YEARS
Year
Race
Track
Driver
Car
Grid
Fastest lap rank
2012
Malaysia
Sepang
Alonso
Ferrari
8
7
2003
Brazil
Interlagos
Fisichella
Jordan
8
4
2004
Belgium
Spa-Francorchamps
Raikkonen
McLaren
10
1
2003
Australia
Melbourne
Coulthard
McLaren
11
5
2006
Hungary
Hungaroring
Button
Honda
13
4
2008
Singapore
Marina Bay
Alonso
Renault
15
3
2005
Japan
Suzuka
Raikkonen
McLaren
17
1
Alonso leads the championship for the first time since the 2010 Brazilian Grand Prix and has claimed Ferrari's first win and podium at Sepang since 2008.
Race notes
• Hamilton's podium finish was his 44th in F1, tying him with his team-mate Button at 14th spot in the all-time rankings.
• Kimi Raikkonen secured the 36th fastest lap of his F1 career. He lies third in the all-time rankings, behind Michael Schumacher (76) and Alain Prost (41). He has scored a fastest lap in every year of his F1 tenure bar 2002 and 2009.
• Mark Webber finished fourth for the fourth time in five races and the fifth occasion in the past seven.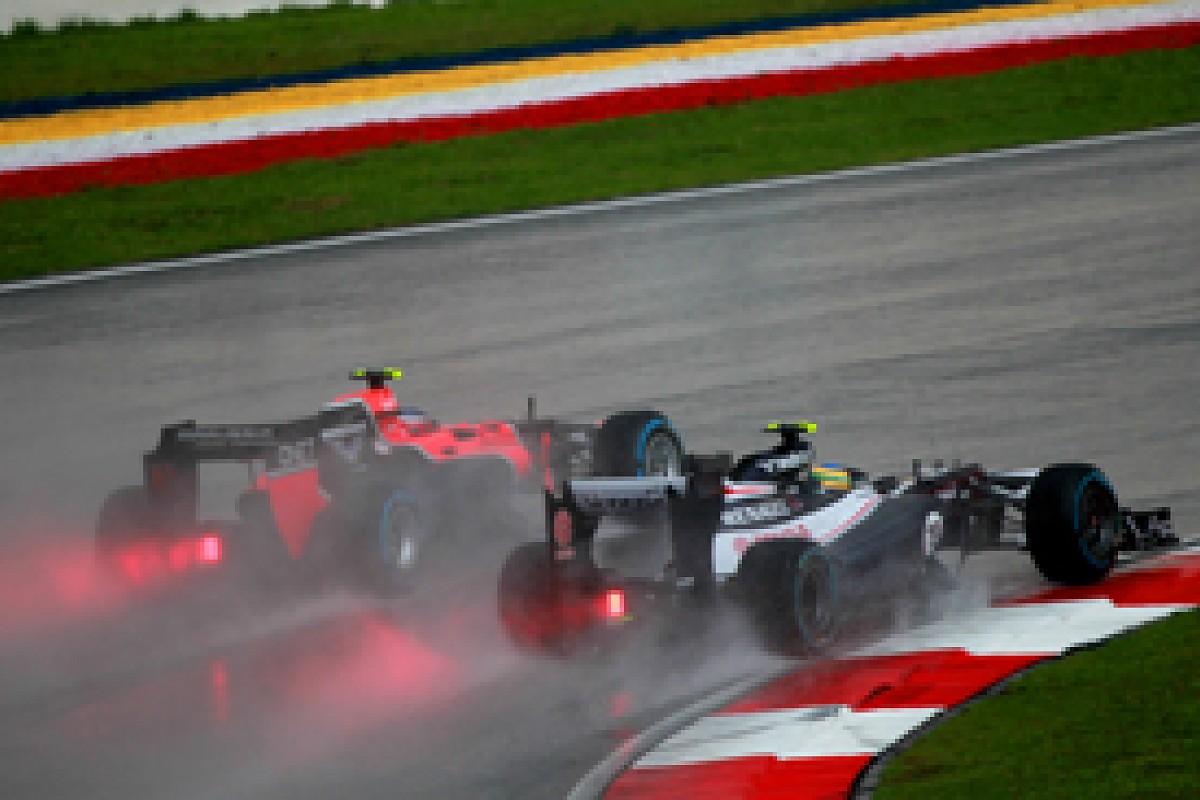 Senna scored his career best result with sixth in Malaysia © LAT
• Bruno Senna scored his best F1 finish with sixth for Williams, giving the team its own best result since Singapore 2010. Senna's previous best was ninth in Italy last year.
• Paul di Resta came close to equalling his best finish; seventh only one place lower than he managed in Singapore last year.
• Jean-Eric Vergne scored the first points of his F1 career in eighth. The last time a Frenchman scored a point was in the 2009 Monaco Grand Prix when Sebastien Bourdais - also in a Toro Rosso - was eighth.
• Nico Hulkenberg scored his first point since the 2010 Brazilian Grand Prix with his ninth spot. It was also his first points as a Force India driver.
• Vettel has now gone four races without a win, the first time this has happened since a six-race barren run in the middle of 2010.
• Red Bull failed to lead a lap in Malaysia, ending the fourth-longest sequence in history of 24 events. The statistic safeguards Williams' record of 31 straight races led from France 1995 to San Marino 1997. Ironically, Red Bull has led all but two laps of Malaysian Grands Prix in the past.
• Malaysia ended a 10-race run of points finishes for Button and a four-event streak of podium results.
• Felipe Massa has now gone 50 races without a win or a pole position, the count having stopped at the 2008 Brazilian Grand Prix.
• Romain Grosjean has completed only four racing laps this year and has now retired from three of his nine starts. He has also damaged his car in two others.
• There is nothing significant about eight different constructors filling the top-eight finishing spots, although it has not happened since the 2005 Belgian Grand Prix, when the top nine cars came from different teams. The record, set at the British Grand Prix of 1981, is 11 constructors in the top 11 spots.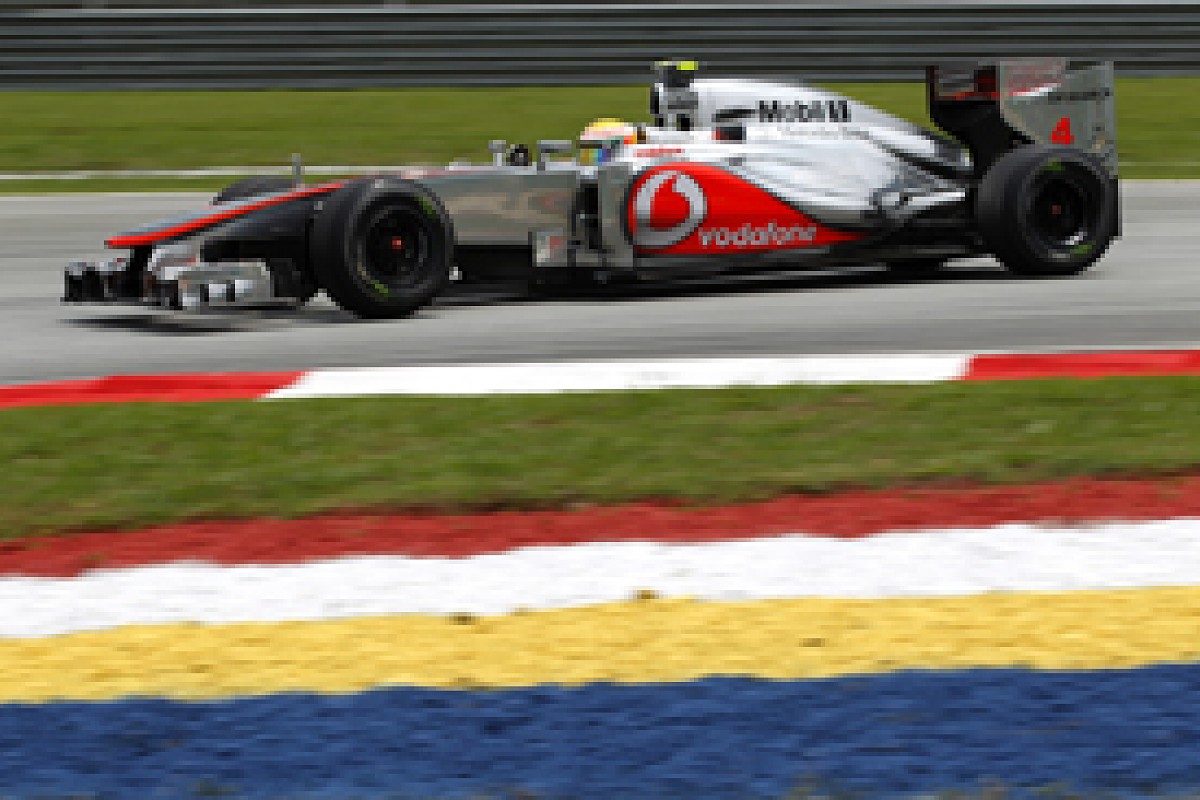 Hamilton took McLaren's first Malaysian GP pole © LAT
Qualifying notes
• McLaren took its first Malaysian Grand Prix pole via Hamilton.
• Mercedes qualified inside the top three for only the third time since its F1 comeback; the last time coming in Turkey last year.
• For the first time in 83 races, Vettel started fifth, while Rosberg began seventh for the fifth time in the past six races, the 20th time in his career and the 11th time for Mercedes.
• Ninth place on the grid equalled Perez's best career starting spot.
• Heikki Kovalainen, due to his penalty carried over from Australia, recorded his worst career grid spot with 24th.