After one-off Albert Park and mixed-conditions Sepang, we know that McLaren and Red Bull have race-winning pace, Mercedes still has issues with tyre degradation and Fernando Alonso somehow leads the world championship with a prancing horse more akin to a donkey. Sauber has 30 points on the board already, but is anyone coming in under the radar?
For me, it's Kimi Raikkonen and Lotus. A mixture of errors and bad luck disguised Kimi's potential in the opening two races, but the potential is there.
In Australia, Raikkonen finished a fighting seventh, but his race was compromised by the failure to escape Q1.
In preparation for the twilight race, qualifying was run with the sun low in the Melbourne sky. Race engineer Mark Slade explains: "He had a problem with his visor because of the light conditions and wanted to change his helmet. Unfortunately we were on a very tight schedule and there just wasn't time to get it done.
"We thought we'd get two timed laps in and his first was looking very good until he ran wide coming out of Turn 12. He still thought we had time for three laps and I hadn't been sharp enough in telling him no, you haven't.
"It was a real shame because he should have been in Q3, and who knows what we could have done from there. But I'd been out of the game six months and him two years, so perhaps a bit of ring rust..."
Raikkonen finished fifth in Malaysia after starting from 10th © XPB
Slade has been around the block. He started trackside in 1994 with Martin Brundle at McLaren, then Mark Blundell, then was Mika Hakkinen's race engineer from '98 until the Finn retired at the end of 2001. He ran Raikkonen from 2002 until Kimi left McLaren at the end of '06.
"I then had Fernando Alonso for a year, which I really enjoyed until he unfortunately left, then Heikki Kovalainen for two seasons, then Vitaly Petrov for a season here at Renault, then Mercedes with Michael, which lasted only 10 races before politics got in the way a little bit. Nothing to do with Michael, I hasten to add, he was a pleasure to work with."
Slade had gone into a factory-based role at Mercedes after so long on the road, Hungary 2011 being his 300th grand prix. He was just getting used to seeing more of his family when he got a call from Sir Jackie Stewart, now consulting to Lotus owners Genii Capital, about Raikkonen.
Having worked with so many championship-winning drivers, Slade knew how motivating that is.
"Kimi is probably the one I've had the closest relationship with," he says, "although I felt I got on well with all of them. With guys of that calibre you know that the effort you put in is going to be returned in spades by their commitment. That's what makes it all worthwhile.
"I had really liked my year with Renault as it then was - they're a really enjoyable bunch of people to work with - so the prospect of working for this team, with Kimi, was the best it could be, really.
"I think they went through a rough patch last year and people were naturally a little concerned about the future. A lot of them have kids and you have to look out for yourself a little bit. Which is a shame because we're in really good shape I think. Or that's the impression I get."
Technical chief James Allison candidly admitted that he would not have gone the front-exhaust route in 2011 if he'd known what he later discovered about the Pirelli tyres. So, from a flawed, disconnected 2011 chassis, and with impressive simulation and computing capability, the potential for a step was there. And while Lotus perhaps could not replace Robert Kubica, it needed to get as close as possible.
"I think some people were not sure Kimi was coming back for the right reasons," Slade says, "but I was pretty confident that if he was calling me up to ask if I wanted to get involved, he wasn't going to let me down and was completely serious.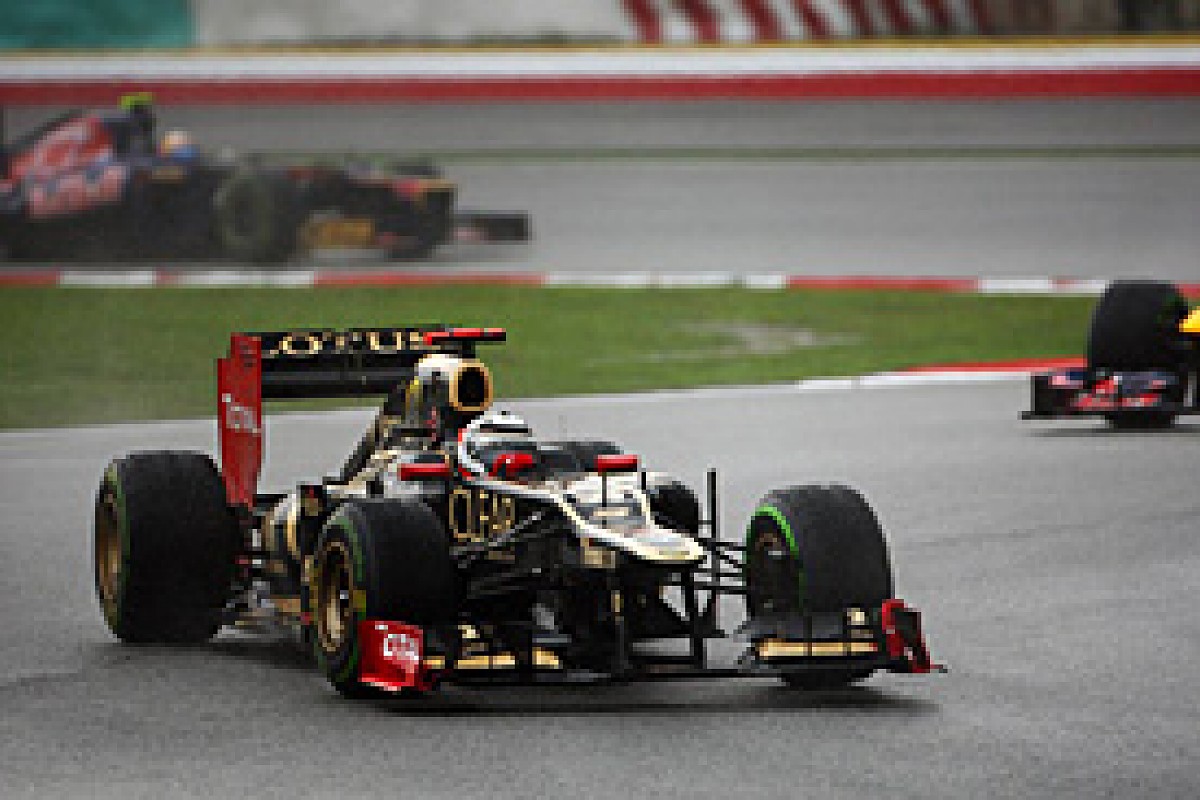 In Australia, Raikkonen recovered to finish in seventh © XPB
"I never worried about that and I don't think he's changed. I think he's the same young kid who was a superstar when he arrived on the scene. There was instantly a maturity in his driving and an approach to engineering the car that outstrips many of his contemporaries."
Lotus was very quickly convinced by Raikkonen in testing.
"He looks as fit as he's ever been and is absolutely at the top of his game as far as I can see," Slade opines.
Experienced Lotus trackside operations director Alan Permane, 23 years with the team, was highly impressed that, never having driven an F1 car without refueling, Raikkonen so readily adapted to the feel of 150kg of fuel.
"We went from 30-160kg to show him the sort of difference he could expect, although from qualifying to race it's even bigger than that. We calculated the time difference from fuel effect and his first lap was absolutely spot on that difference.
"That was impressive, then he did another 20 laps with just the expected 0.1s per lap tyre degradation. He certainly impressed me from day one."
Talk to Permane about the power steering issues experienced in practice at Albert Park and he says it's nothing like as big a problem as it apparently was for Jarno Trulli at Caterham last year. Raikkonen was finding it a bit heavy when there were quick directional changes or steering corrections to be made.
"This race [Malaysia] is the one where he really seems to be back to how I remember him," says Slade. "In Melbourne he was still finding his feet a little bit and there were some things to do with the set-up that I thought, well, once you're up to speed you won't want it like this but we'll leave it for now.
"This weekend, though, he's making the sort of comments about how he wants it changed that I was expecting. That means he's properly on it again."
At both Benetton and Ferrari, Michael Schumacher was famed for wanting a car with a 'pointy' front end, and his ability to cope with oversteer. When Raikkonen arrived at Ferrari, however, they were astonished to discover that in that regard, he was Michael with knobs on.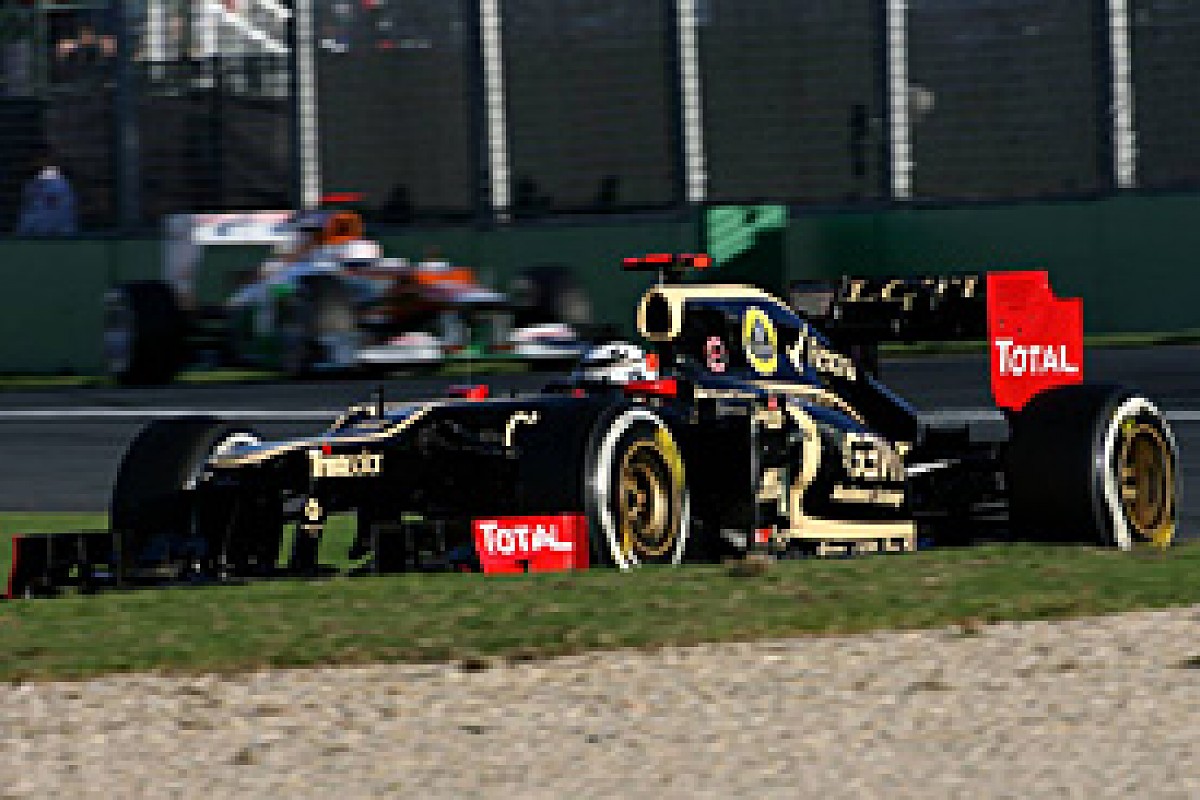 Raikkonen is as his best, according to the team © LAT
It's a fallacy, though, to think of Kimi as all sideways blood and thunder, perhaps exacerbated by his fondness for rallying and the odd busy qualifying lap, one of which we saw in Malaysia.
"He's very smooth, actually," Slade explains. "And that means he can often handle a car that's a bit sharper than other drivers, who are more aggressive with their steering inputs, would be able to cope with. I think that's a strength of his."
And the others?
"He's not fazed by what goes on around him and he's very good at giving feedback in terms of what we need to improve.
"He's very independently minded and doesn't want people doing stuff for him. He wants to put his own helmet on, to sort the radio connector out himself... doesn't want people fussing around him.
"That all gives him a single-minded determination that is very good for the job. There have been times when his car's been on high stands with a minute to go before his qualifying run and he's just sitting there assuming we'll get it all sorted.
"Other drivers would get all flustered but with Kimi you almost have to tap him on the helmet to wake him up, and off he goes."
So the Iceman epithet is appropriate, then?
"In most circumstances. But when he wants to get a point across, he makes it very strongly and it can sound somewhat agitated. He's not, though; he simply wants to make sure that nobody's in any doubt as to what he wants. I can imagine that some people might take that the wrong way."
After the unsatisfactory end to Kimi's time at Ferrari, and two years away, I wondered whether Slade had detected any sense of Raikkonen wanting to show people, having something to prove.
"Yep," he nods. "He's always been a bit of a rebel without a cause. Definitely. That's part of the independently minded thing and sometimes it might even be good for him to have something to rail against! If it was all too easy then maybe he'd find it a bit dull."
Raikkonen has never been a fan of F1's peripheral stuff, the media and PR side, even if it does pay the bucks.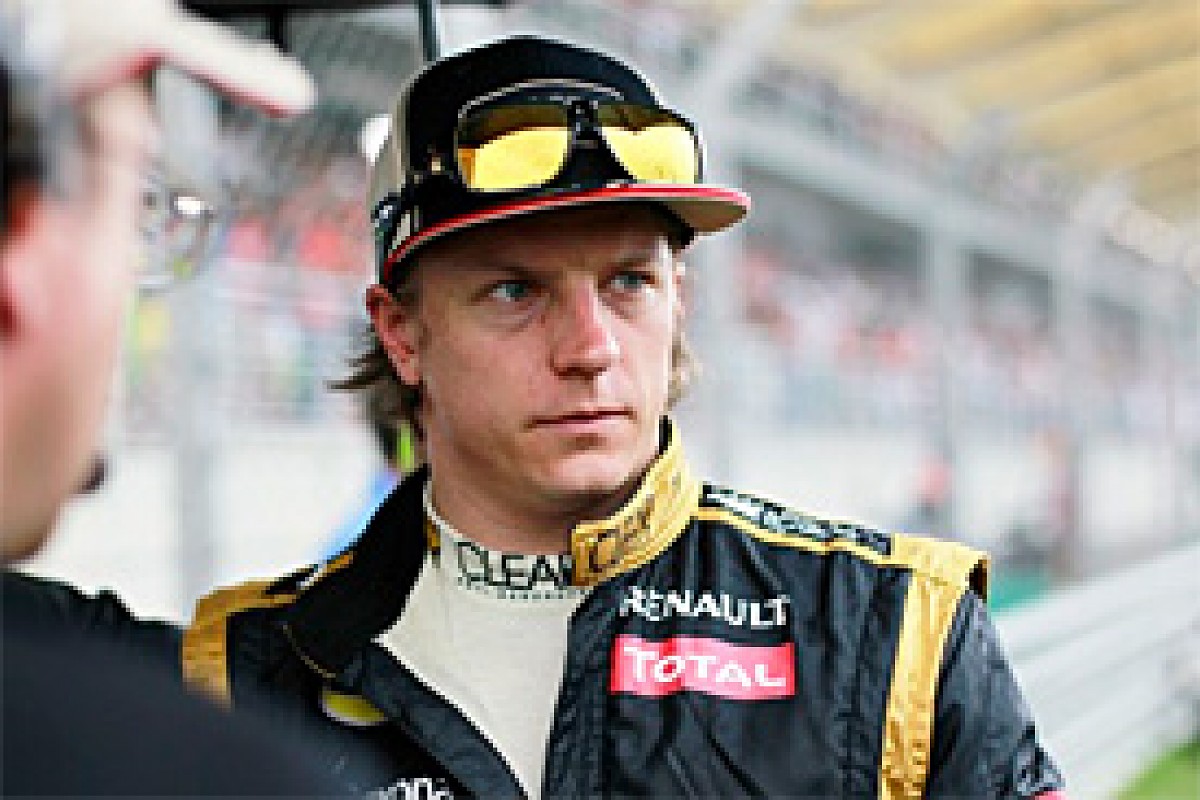 Is Raikkonen the dark horse in 2012? © LAT
"He just wants to get in the car, drive it fast, work with the engineers and drive it faster," Slade says. "The rest of it he just sees as an annoyance and a distraction.
"It is necessary to do the other stuff and, as I understand, once he's been convinced that he needs to do it, he's very good at it. But he just wants to do as little of that as possible.
"I can understand that. I'm not saying I agree with it completely, but I can understand why he would see it that way. And at the end of the day teams take him on, they know what they're getting and have to work with it."
I spoke to Slade on Sunday morning in Malaysia and on mentioning Friday's long-run times that were second only to Vettel, there was a knowing smile and a glint in the eye.
"Absolutely," he said, "and I think his Friday pace was far below what we can actually achieve." Again, that pace was masked in qualifying by a five-place grid penalty for a changed gearbox, and then mixed race conditions.
In the drying final laps of the grand prix, nobody was quicker than Raikkonen. On a set of Pirelli primes, he lapped three tenths quicker than anyone else.
Does a man of Slade's experience see Lotus as a team that could actually mount a championship challenge?
"There's still a lot of good people who have been here a long time. It's a team that can challenge, absolutely.
"Obviously you need the car to do it, it has been a little while and we need to get back on our feet again after some difficult times. But I think everybody is back on track and with sufficient development there's no reason why we can't be right back up there."
Don't bet against Raikkonen winning a race or two in 2012.