After six weeks of the testing phoney war, the serious stuff is at last under way... sort of. After six weeks of pre-season testing during which the public utterances of the major players were vague and non-committal, Thursday in the Australian Grand Prix paddock offered much the same thing. There wasn't even the advantage of some pleasant Melbourne weather, with more wind and rain than we saw at any time in Spain.
For the most part, Thursday was about downplaying expectations. The exception was Ferrari, whose drivers started the day at a Shell press conference held at V-Power Caffe Veloce. Fernando Alonso and Felipe Massa both tried out the coffee-making machinery as one of those photo-ops that proliferate before the first race of the season. They were doubtless delighted to get their hands on machinery that actually worked after a tough winter in the F2012.
"The button was not too difficult to press and the coffee was fantastic," was Alonso's verdict, but when it came to the team's hopes for the weekend he was a little more cautious. That's not to say that his claim that "we didn't reach our targets but it doesn't mean that we are slower than the other cars," rang true, for few believe that Ferrari will be in the mix for victory. Unless, of course, the Scuderia has been engaged in the most compelling and self-defeating act of sandbagging ever seen in testing.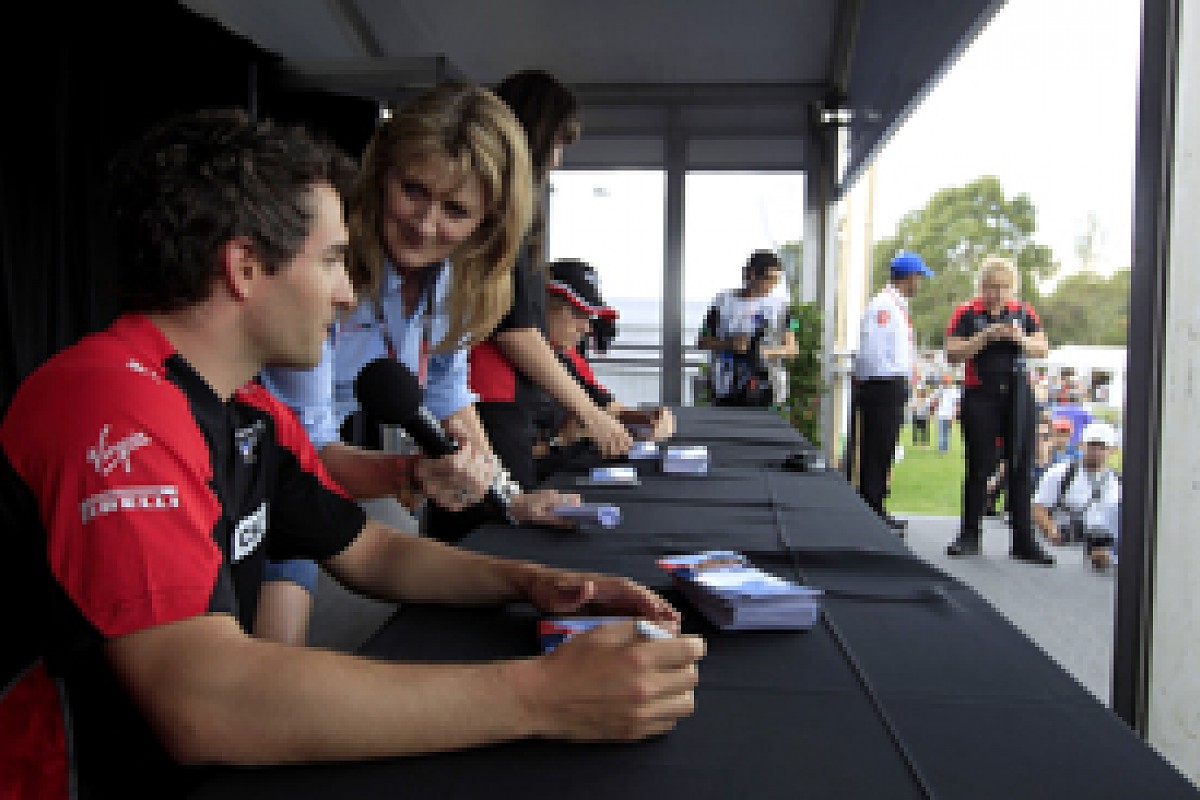 Drivers routinely give away little in pre-weekend interviews in Australia © LAT
The team that has attracted the most raised eyebrows has been Mercedes. Red Bull and McLaren are hotly-tipped, but Mercedes is shrouded in mystery. Some tip the Silver Arrow as a dark horse for victory and few doubt that Ross Brawn's team has broken clear of the midfield, something that will doubtless have been helped by its innovative 'f-duct' DRS wing being declared legal by the FIA.