My overriding emotion as I head off to Sebring this week is one of disbelief, for reasons good and bad.
For a start, I still can't believe that my two-decade wait for the return of a proper world championship for long-distance sportscar racing has finally come to an end. It's been virtually a career's worth of expectation - and disappointment - on my part.
I was a bright-eyed cub reporter when the old series, known as the Sportscar World Championship in its final incarnation, gasped its last at Magny-Cours in October 1992. I'd never have predicted back then that I'd have to wait until I was a cynical and seasoned hack with a greying mop and a dodgy back to see its return in the form of the new-for-2012 World Endurance Championship.
That 20-year wait has heightened my excitement and probably explains why I still can't believe the WEC is actually happening. So seeing will be believing.
I'll be boarding a jumbo at Gatwick with the same emotions I felt on Christmas Eve 1978. My 11-year-old self went to bed knowing that the big box with his name on it under the Christmas tree contained an Aurora AFX slot-car set, but he couldn't quite comprehend that the following morning he'd be James Hunt and his brother Mario Andretti. (I had the set with not-particularly-accurate recreations of the McLaren M26 and the Lotus 78, in case anyone was wondering.)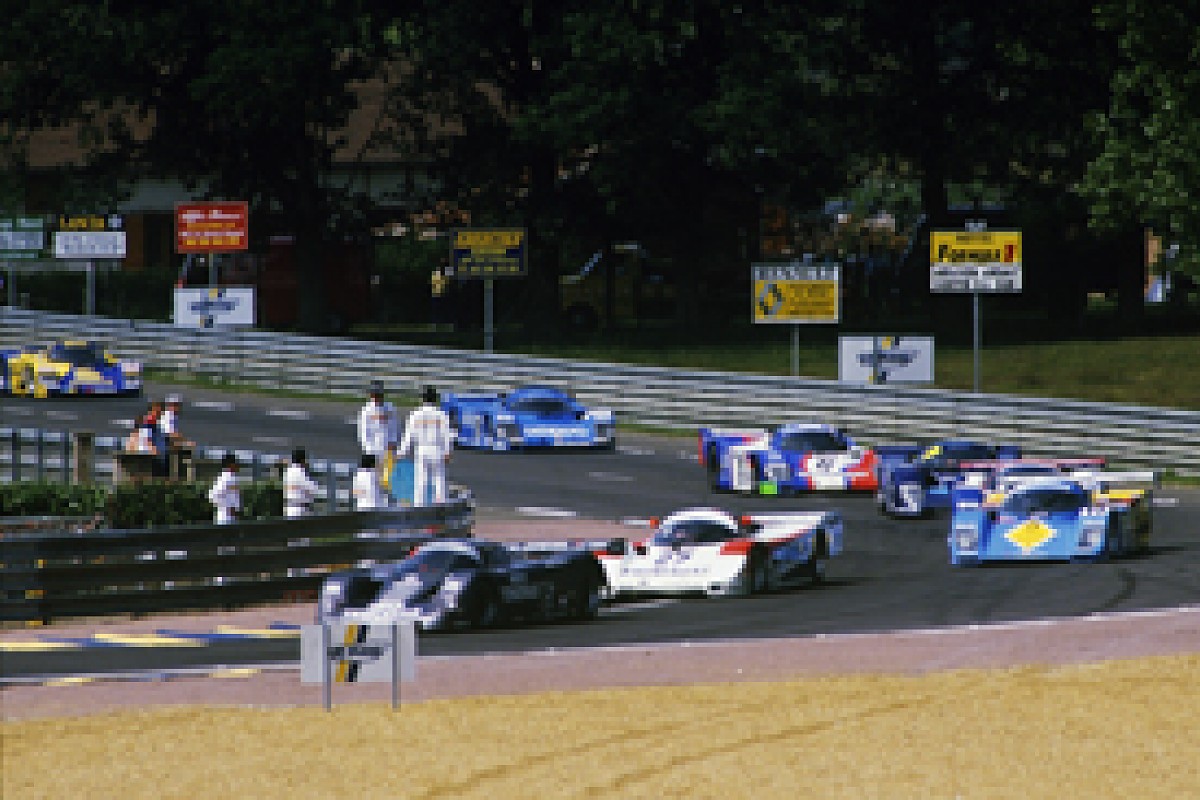 The World Sportscar Championship hit the heights during the Group C era © LAT
Thirty-four years on, I'm not sure how the reality of the WEC will unwrap itself over the course of the Sebring 12 Hours meeting. Maybe I'll finally believe as I drive over the bridge at Turn 17 upon my arrival at the track on Thursday or maybe I won't stop pinching myself until the race starts on Saturday morning.
Maybe by then, I'll also have come to terms with the other reason for my disbelief: Peugeot's absence. As I pack my bags, I still can't take in the fact that there will be no 908s present at Sebring, the Le Mans 24 Hours or any other rounds of the WEC this year. I'm still shellshocked by that perfunctory release that came through from the French manufacturer on January 18.
The long wait of which I talked appeared to have been worth it because the new world championship was going to kick off with a continuation of the most consistently intense rivalry I've seen in 22 seasons on the sportscar trail. There could have been no better way to start the new era than with the latest installment in the long-running Audi versus Peugeot battle in LMP1, a feud that would have been lent extra intensity by the world title on offer at the end of the season.
The shock news in January that Peugeot was bringing its sportscar programme to an immediate end still haunts me. No matter what anyone says, it will take the shine off the inaugural season of the new-look WEC.
Toyota should be congratulated for stepping up to the plate and expanding its programme to make sure the WEC became a reality, but in year one of its return to top-flight sportscar racing, it's not going to be a true replacement for Peugeot. And, of course, its TS030 HYBRID will not even be present at Sebring.
It would be unfair to expect Toyota to fill the void left by Peugeot straightaway. I do believe, however, that it will get there. My vibe at the launch of the TS030 in January was that the Japanese manufacturer will provide worthy opposition to the might of Audi, but that it won't reach that point for another year.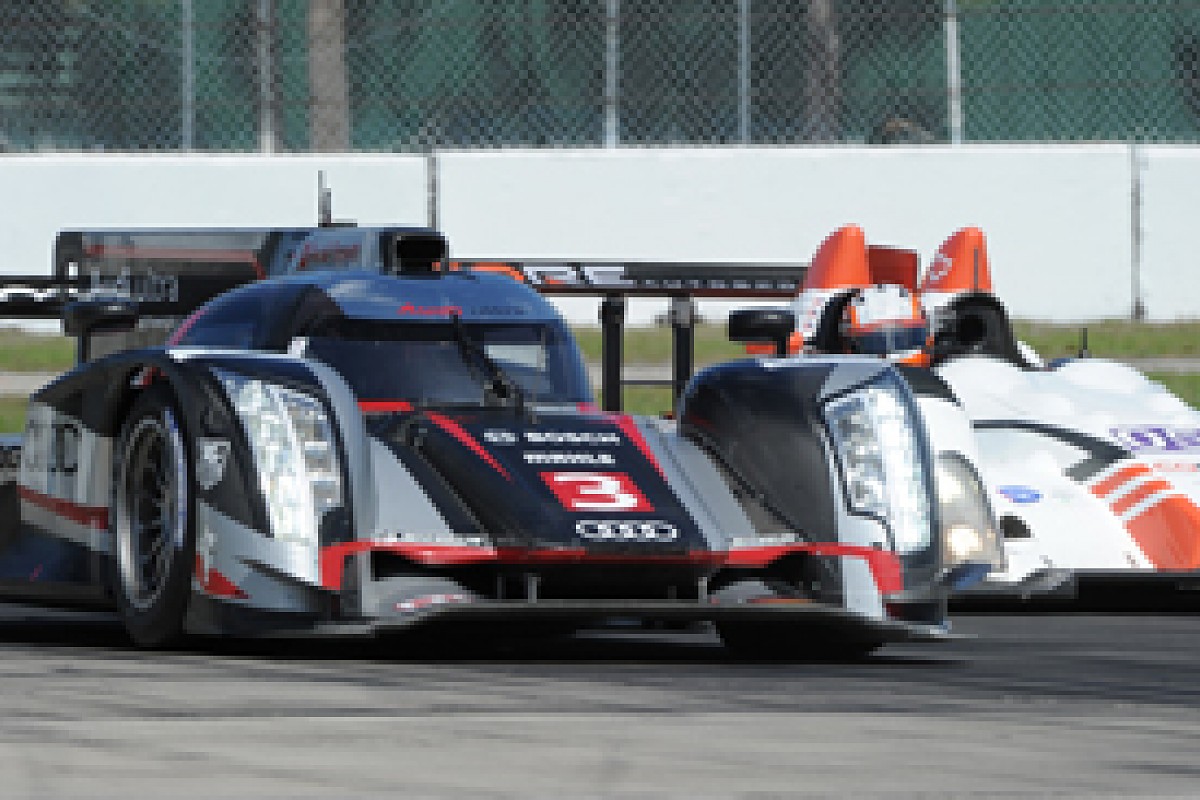 Audi won't have competition from Toyota at the Sebring opener © LAT
I'm anticipating an exciting no-holds-barred Audi-versus-Toyota confrontation in 2013, but then, I should have been looking forward to a three-way fight in year two of the WEC. The multi-manufacturer battle at the sharp end of the grid that's vital to the success of any world championship now appears to have been postponed until 2014 when Porsche, and hopefully others, turn up.
For all my doubts this week, I have few that the platform provided by the Automobile Club de l'Ouest at Le Mans and the FIA will attract another manufacturer or two in LMP1 after the new rulebook comes into force in 2014. Regulations that allow car makers to trumpet their technological expertise and green credentials at arguably the world's most important motor race, and then gives them an FIA-sanctioned world title to chase around the globe, must be attractive.
I'd be more than satisfied with four manufacturers slugging it out in LMP1 come 2014 or '15. If someone tells me it's going to be five or six, I'll no doubt have to start pinching myself again.