Red Bull Racing
Chassis: RB8
Engine: Renault
Starts: 126
Debut: Australia 2005
Wins: 27
Poles: 38
FLs: 22
Drivers' titles: 2
Constructors' titles: 2
Red Bull was always going to be the team to beat this year even before they turned a wheel in anger in testing, and 12 days at Jerez and Barcelona have only re-enforced that conviction. Yes, the effective ban on exhaust-blown diffusers hurt the team more than most, but given the otherwise stable regulations, and the brilliance of Adrian Newey and his design team, it was no surprise to see the RB8 looking absolutely planted when it hit the track.
With similarly impressive long-run data it's little wonder Christian Horner called it the best winter the outfit has ever enjoyed. There are slivers of hope for the opposition - like the fact that it is harder this year to get an advantage from running a lot of rake - but Red Bull is still the benchmark heading into the 2012 season.
Sebastian Vettel (GER)

Team: Red Bull
Debut: USA 2007
Starts: 81
Wins: 21
Poles: 30
FLs: 9
2011: 1st
Six world champions may represent an unprecedented array of talent for F1, but few will count on anything other than another title for Vettel this season. Should that happen he will become only the third man in GP history to seal a hat-trick of crowns. Given the rarity and magnitude of the achievement, it is startling that he should be such a heavy favourite.
And yet it is not surprising. Eleven wins and 17 podiums in 2011 were not merely the products of his supreme dominance, but indicators of the level on which Vettel is now operating. In some ways his challenge is no longer to win races, but to secure his place among the all-time greats. It would be fascinating to see how he copes with a more sustained challenge from his rivals - but it will be up to them to close the gap.
Mark Webber (AUS)

Team: Red Bull
Debut: Australia 2002
Starts: 176
Wins: 7
Poles: 9
FLs: 13
2011: 3rd
A record-breaking season for Vettel might have made Webber's 2011 look worse than it really was, but for a man of his disposition it still would have hurt like hell. There are reasons to suggest the Australian can present his team-mate with more of a challenge this year. One of his key problems in 2011 was getting along with the new Pirellis.
This year's new constructions might just move things in his favour, while a year's experience will also play its part. Webber too has been making the right noises, saying that he feels far better now than he did at this point last year, when he was "in the s**t". Webber's challenge is therefore obvious - but prevailing over Vettel remains a massive ask.
McLaren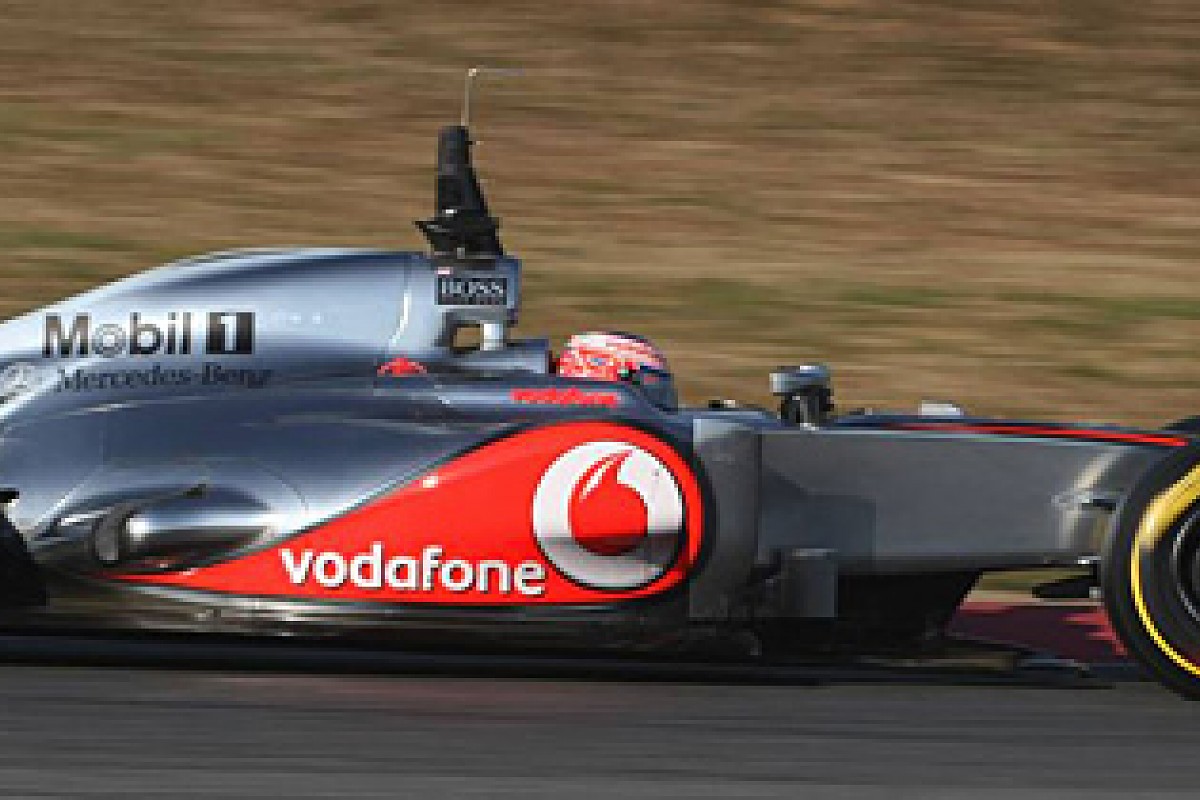 Chassis: MP4-27
Engine: Mercedes-Benz
Starts: 703
Debut: Monaco 1966
Wins: 175
Poles: 147
FLs: 148
Drivers' titles: 12
Constructors' titles: 8
McLaren was left wondering 'what if' at the end of last season - when it came so close to being able to take the fight to Red Bull despite its disastrous pre-season testing programme. The team showed last year it has the development capability to match the best, but knows that getting things right from the start is key to turning that potential into actual trophies.
This time around things are much better: in the MP4-27 it appears to have delivered a car that Jenson Button and Lewis Hamilton believe has the potential to launch a championship campaign. So far, so good - but the early part of the campaign will show if it is going to be a year of highs or one of frustration for the Woking-based outfit.
Jenson Button (GRB)

Team: McLaren
Debut: Australia 2000
Starts: 208
Wins: 12
Poles: 7
FLs: 6
2011: 2nd

Button might not have enjoyed the level of success last year he did during his title winning campaign, but he would probably not dispute that he is now driving better than ever. Having found a good home at McLaren, and surrounded by the happy bubble of 'Team Button', his third season at the Woking-based team should be even better - which could cause a few headaches for Lewis Hamilton. Button's smooth driving style proved brilliant for Pirelli's tyres last year, and could well prove a factor this season if McLaren can deliver the platform that it needs to launch a serious title challenge against Red Bull.
Lewis Hamilton (GRB)

Team: McLaren
Debut: Australia 2007
Starts: 90
Wins: 17
Poles: 19
FLs: 11
2011: 5th

Hamilton says he has never felt in a more positive frame of mind before a season; and he will certainly be hoping that having the winter he wanted will help deliver results on track. The Briton endured a troubled 2011 campaign, where off-track issues in his private life were mirrored by difficulties on the circuit. There were crashes, outspoken remarks that highlighted his frustrations, and the facing up to getting beaten by a team-mate for the first time in his career.
Hamilton remains a brilliant racer though, and with McLaren appearing to have delivered a car that could be a match for Red Bull, a solid start to the campaign will be just the fillip he needs to rediscover the form that made him such a superstar when he arrived in the sport.
Ferrari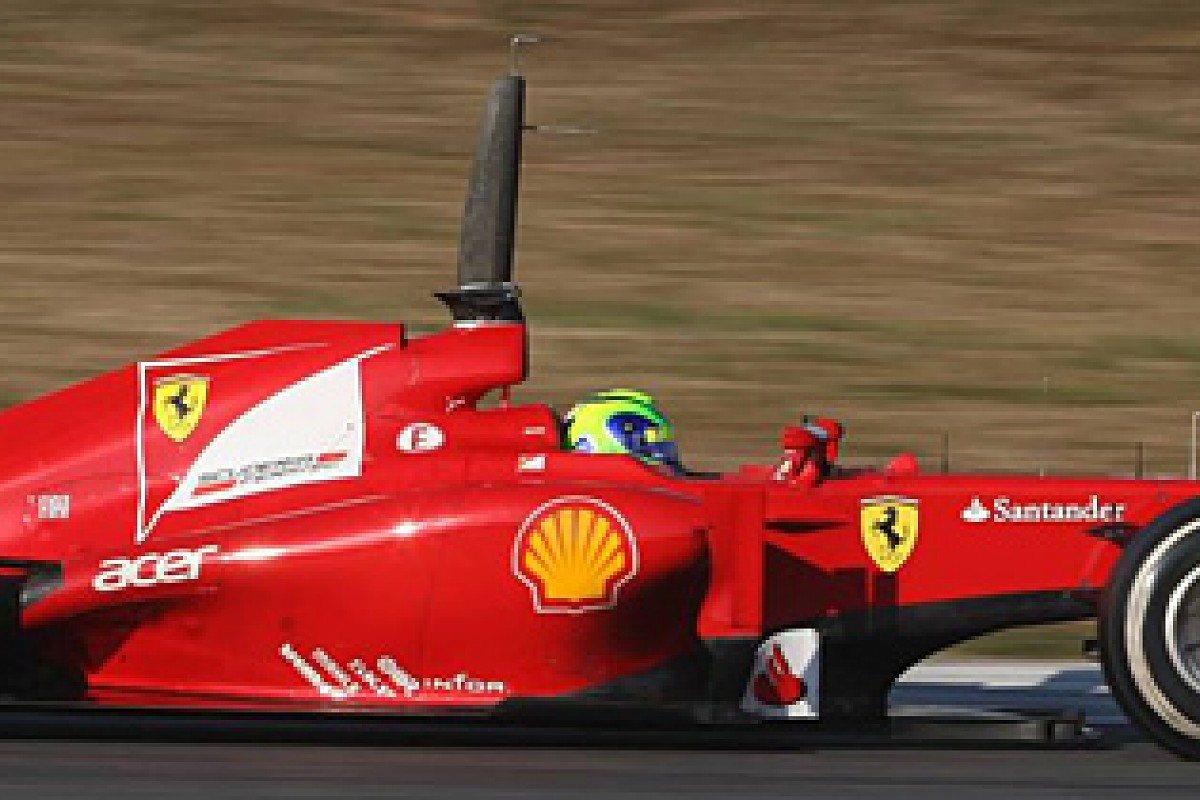 Chassis: F12012
Engine: Ferrari
Starts: 831
Debut: Monaco 1950
Wins: 216
Poles: 205
Fastest laps: 227
Constructors' titles: 15
Drivers' titles: 16
Not since the 1990s has there been this much pressure on Ferrari to deliver. Last year it lost ground to Red Bull and McLaren, and that cost tech chief Aldo Costa his job. Pat Fry was brought in and there was a change of car design philosophy.
The new aggressive approach, along with the introduction of a radical pullrod front suspension intended to extract more temperature and consistent grip from Pirelli's tyres, will define Ferrari's season. Warning signs from testing were hard to ignore as the team struggled to understand the F12012, and Ferrari must turn those negatives around if it is not to be overwhelmed by the need to find a Plan B.
Fernando Alonso (SPN)

Team: Ferrari
Debut: Australia 2001
Starts: 176
Wins: 27
Poles: 20
Fastest laps: 19
2011: 4th
In to his third year leading Ferrari's charge, the man many still regard to be the best in the business showed ample patience through the team's uncompetitive 2011 - when it secured just one victory (his at Silverstone).
Don't expect the same level of toleration if the structural changes made to Ferrari's technical department fail to deliver a car capable of results in 2012. Given the right equipment, Alonso should be the man Sebastian Vettel fears most, and there has been no sign of the Spaniard's ruthless speed and killer instinct dulling in the barren years since he last ruled the world. It's amazing to think that was now more than five years ago.
Felipe Massa (BRA)

Team: Ferrari
Debut: Australia 2002
Starts: 152
Wins: 11
Poles: 15
Fastest laps: 14
2011: 6th
Massa is on the brink. Perceived wisdom is that the Brazilian, on the basis of his 2011 form, is only still racing a Ferrari because of the team's tremendous loyalty to him, and Robert Kubica's current incapacitation. The one-time championship contender must close the gap to team-mate Fernando Alonso.
His injury in 2009, and his inability to mesh his style to Pirelli's tyre characteristics have not helped. But the irony is that his future may not hinge on any of that, but the competitiveness of Ferrari's F12012 if he is to deliver the results to stave off the wolves - namely Kubica, Sergio Perez or Jules Bianchi.
Mercedes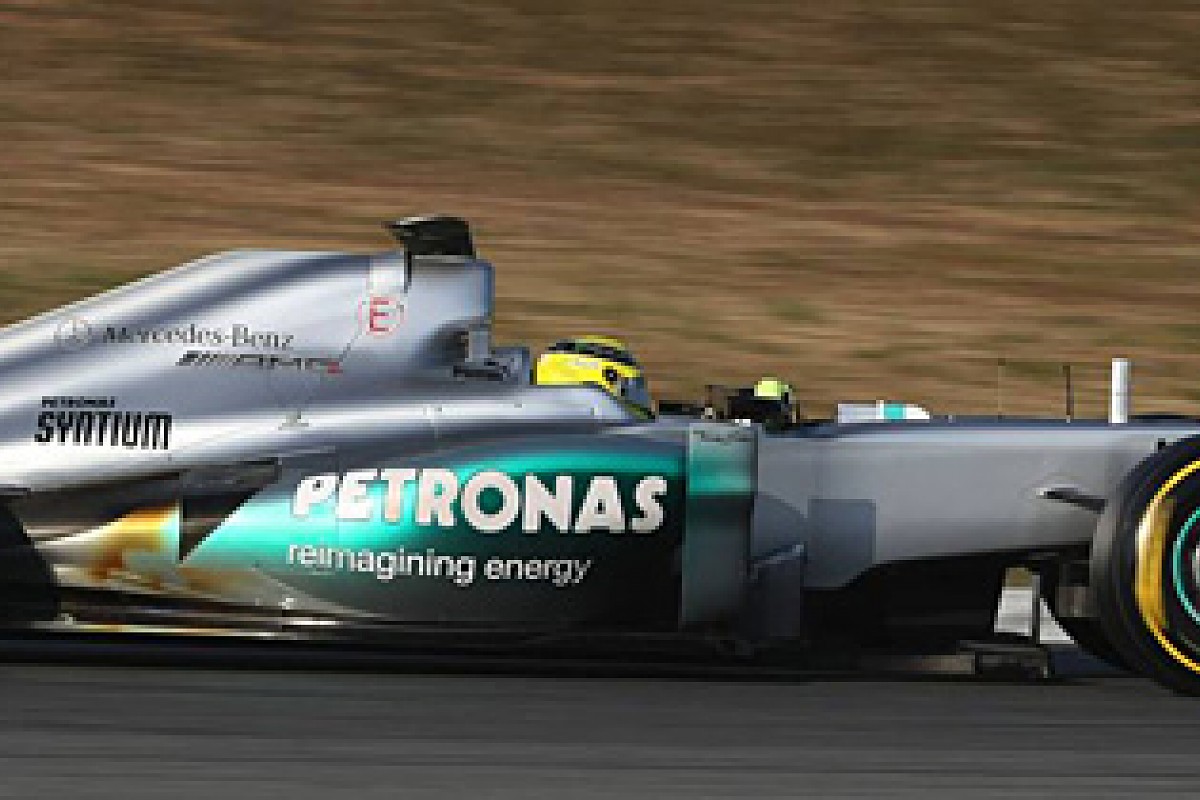 Chassis: F1 W03
Engine: Mercedes-Benz
Debut: France 1954
Starts: 50
Wins: 9
Poles: 8
Fastest laps: 9
2011: 4th
Since the German giant took over the 2009 title-winning Brawn squad success hasn't quite flowed as hoped. Nevertheless, two fourth places in the Constructors' Championship isn't too disastrous and this year's car has looked promising in testing. New investment and technical staff show Mercedes also means business when it comes to breaking into the Big Three.
If Ferrari's testing struggles continue into the first few races that could provide an opportunity to do just that, but what Ross Brawn's team really needs is a breakthrough win - the first Mercedes grand prix victory since Juan Manuel Fangio's in the 1955 Italian GP.
Michael Schumacher (GER)

Team: Mercedes
Debut: Belgium 1991
Starts: 286
Wins: 91
Poles: 68
Fastest laps: 76
2011: 8th
There's no doubt Schumacher isn't the driver he was when he proved almost unbeatable at Ferrari a decade ago. That ability to hold a car on its limit without stepping over it has been dulled, but his passion and work ethic haven't. Schuey, now 43, improved in 2011 compared to his comeback season.
There were days when his race pace and race craft were spot on, and he was much more of a threat to team-mate Nico Rosberg. Stronger qualifying speed and a better car are the two ingredients required for the seven-time world champion to score the first podium of his second F1 career. The same factors could also determine whether he remains on the grid in 2013.
Nico Rosberg (GER)

Team: Mercedes
Debut: Bahrain 2006
Starts: 108
Wins: 0
Poles: 0
Fastest laps: 2
2011: 7th
Rosberg is in something of a frustrating position. Already considered a very good grand prix driver, his beating of Schumacher has only led to the conclusion that the older German isn't what he used to be. A combination of not being quite in the right machinery and question marks over his various team-mates means that Rosberg hasn't been able to prove he is a great driver rather than just good.
But few doubt that if Mercedes can give him a race-winning car, he will make it to the top step of the podium. He didn't always get the most out of the Pirellis in the races last year, so an improvement in that area could help the 26-year-old maintain his advantage over Schumacher and help push the team forward.
Lotus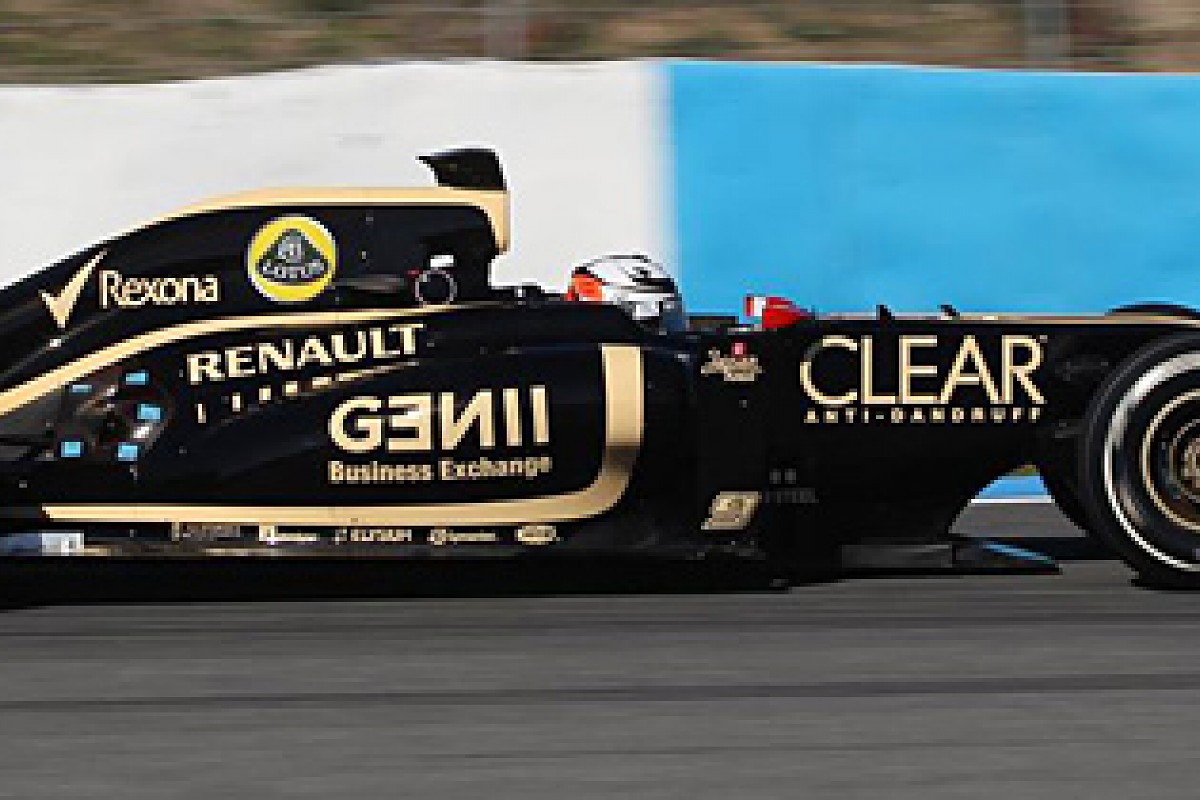 Chassis: E20
Engine: Renault
Debut: Italy 1981
Starts: 495
Wins: 47
Poles: 35
FLs: 49
Drivers' titles: 4
Constructors' titles: 3
*Stats based on current team, through its Toleman, Benetton and Renault iterations.
Finally the team funded by Lotus gets to compete as Lotus, although very little - bar the driver line-up - has changed since its stint as Renault came to an end at the turn of the year. Following a bright start that included podiums at the first two races, 2011 turned into a mini-disaster as the forward-facing exhaust concept limited the ability for development and the team slipped down the order as a result.
Thankfully a more conventional - and seemingly faster - car appears this year. Finishing fifth in the constructors' race for a third year in a row is the bare minimum that should be achieved. If it can do better than that, the seeds could very well be set for a title challenge in the coming years.
Kimi Raikkonen (FIN)

Team: Lotus
Debut: Australia 2001
Starts: 155
Wins: 18
Poles: 16
FLs: 35
2011: 10th in WRC

Raikkonen is back after a two-year sojourn in rallying (plus a couple of brief NASCAR appearances) and claims that, despite widespread reports, he never lost his motivation for the sport. He's looked good in testing too. Ignore the headline-grabbing fastest times at Jerez and Barcelona and instead look at race simulations, during which only Lewis Hamilton's McLaren seemed consistently faster for longer.
Will Lotus get the Raikkonen of Suzuka 2005 or the Finn frustrated by understeer of 2008? Fortunately for the Enstone-based squad, everything seems to point towards the former.

Romain Grosjean (FRA)

Team: Lotus
Debut: Europe 2009
Starts: 7
Wins: 0
Poles: 0
FLs: 0
2011: GP2 champion

The Frenchman returns to F1 a different man to the one that was dropped in at the deep end in 2009. Titles in Auto GP and GP2 since then deservedly earned him the second Lotus seat. Even during pre-season testing he's matured, with Lotus reporting significant improvements in his tyre management on long runs in the past month.
The speed is clearly there too, Grosjean topping two of the days at the final Barcelona test. If he can harness this on a regular basis and hold his mental resolve, he could put Raikkonen under serious pressure.
Force India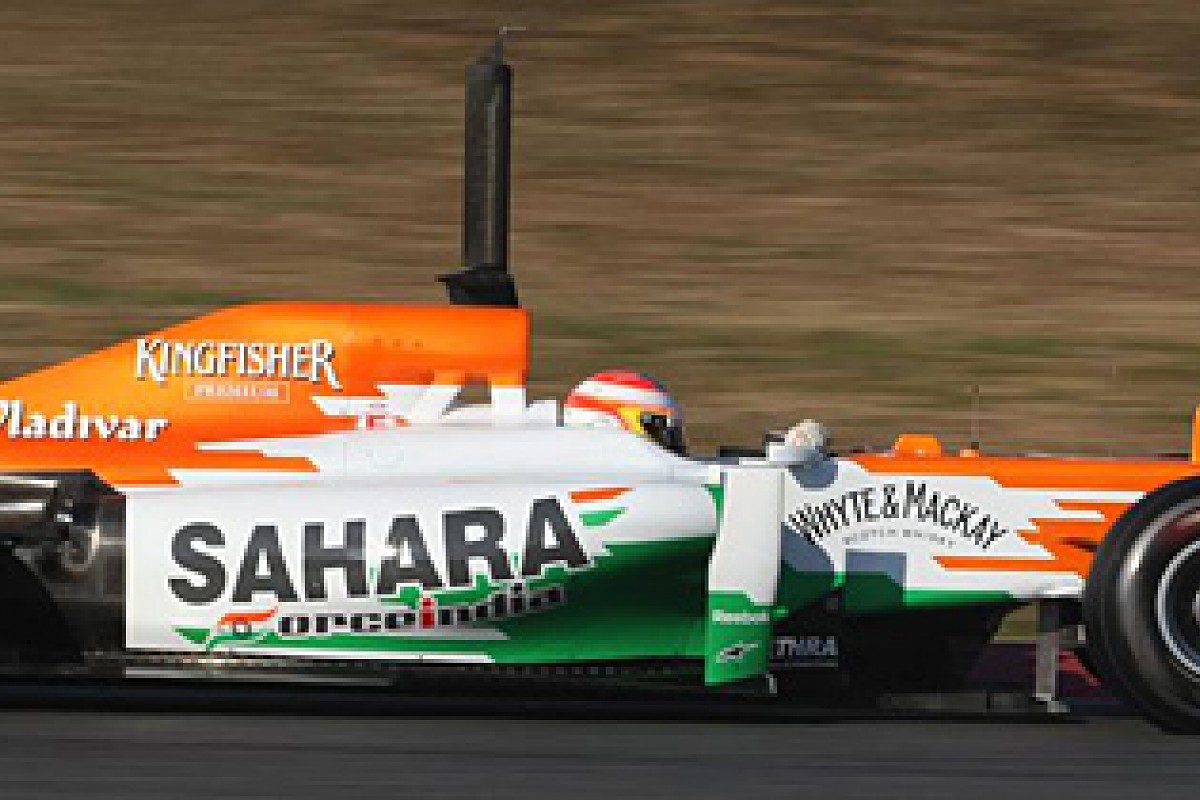 Chassis: VJM05
Engine: Mercedes-Benz
Starts: 73
Debut: Australia 2008
Wins: 0
Poles: 1
Fastest laps: 1
Constructors' titles: 0
Drivers' titles: 0
The VJM05, in testing at least, looked like one of the midfield cars most likely to provide a thorn in the side to the grandee teams, and with one of the most exciting driver line-ups on the grid, there is no question it's one to watch in 2012.
The long-term financial stability and McLaren technical assistance of the past few years has allowed Force India to progress since Vijay Mallya took the helm of the team once known as Jordan. Where it goes from here is a bigger question, and one that could only be fuelled further if di Resta and Hulkenberg deliver the kind of giant-killing results their talents should produce.
Paul di Resta (GBR)
Team: Force India
Debut: Australia 2011
Starts: 19
Wins: 0
Poles: 0
Fastest laps: 0
2011: 13th
Di Resta's supreme rookie season was so smoothly executed that at times he seemed underwhelmed by his own excellent performances - but there were occasions when Adrian Sutil beat him. That's forgivable in year one, but he'll need to leave no questions unanswered in year two if he wants to go on to be a world champion.
The second year in an F1 driver's career often tells you more than the first and momentum is critical for di Resta's development. That is why facing Nico Hulkenberg at this stage is a great challenge that you can expect him to relish fully with a calm, ruthless and confident approach.
Nico Hulkenberg (GER)

Team: Force India
Debut: Bahrain 2010
Starts: 19
Wins: 0
Poles: 1
Fastest laps: 0
2011 position: N/A
A year out of the saddle was scant reward for putting a Williams on pole in Brazil in 2010, but a talent so nearly lost to F1 has been given a second chance with the promising Force India VJM05.
There is as much anticipation about the level of ability this German possesses as there is in team-mate di Resta's burgeoning brilliance, which is what makes this driver pairing such a delicious prospect. In the end, one of them will either overshadow the other or they will each cancel out the other's weaknesses and Force India, car willing, could be in for a stellar season by its own standards.
Sauber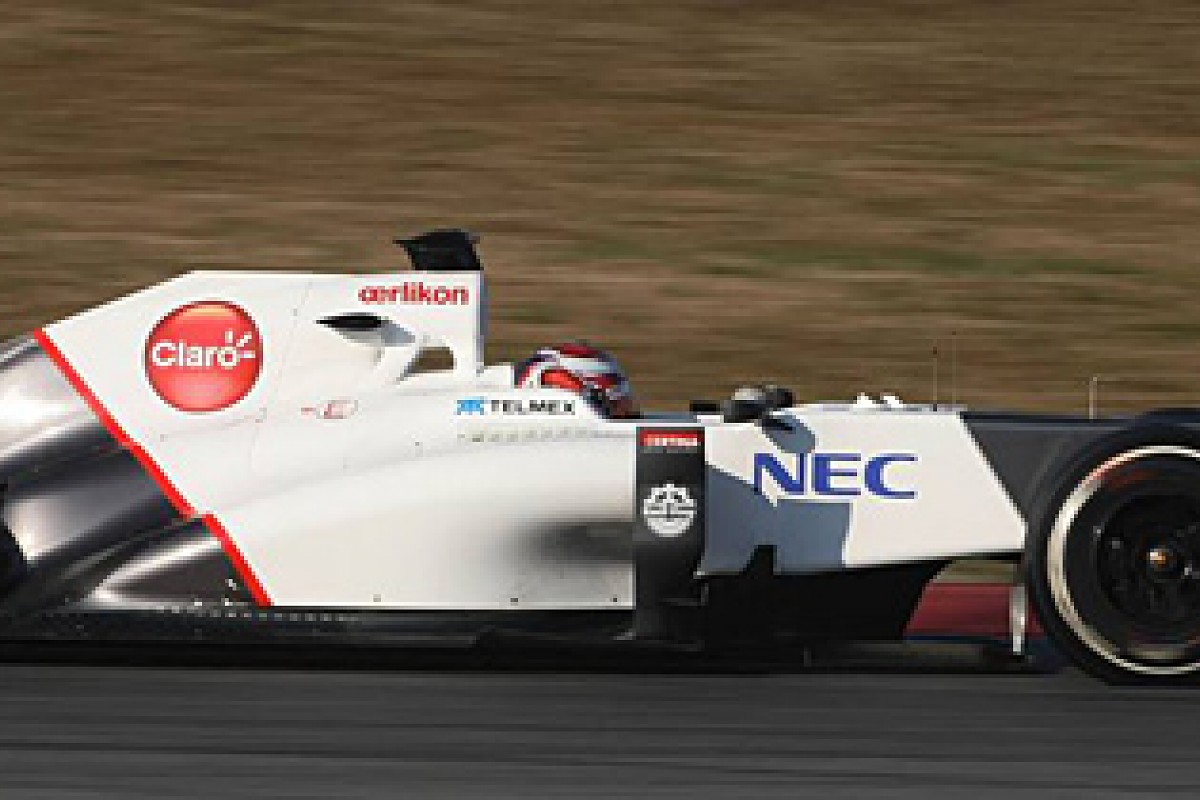 Chassis: C31
Engine: Ferrari
Starts: 323
Debut: South Africa 1993
Wins: 1
Poles: 1
FLs: 2
Drivers' titles: 0
Constructors' titles: 0
It's never a great indicator when a team's technical director jumps ship on the eve of the season, but the departing James Key appears to have left Sauber with a tidy design that should keep them in the midst of the midfield battle.
Its BMW-bankrolled, race-winning, title-challenging days of 2008 seems eons ago, and its efforts are now tightly restricted by its budget - hence Key's reason for his exit. How it progresses from here, however, in terms of development is a big question mark. Its glory runs in Barcelona testing are also indicative of its quest for further much-needed investment.
Kamui Kobayashi (JPN)

Team: Sauber
Debut: Brazil 2009
Starts: 40
Wins: 0
Poles: 0
FLs: 0
2011 position: 12th
Japan's leading racer has developed his reputation for being a strong fighter with an uncanny knack for a spectacular overtaking move - although the advent of DRS has, sadly, worked against the worth of that skill.
It's his third year with the team, and he's certainly grown up a lot and added a huge amount of maturity to his driving. He scored double the points of his highly-rated rookie team-mate last year, but will need to keep beating him to ensure his status continues to grow. His Twitter feed is well worth following, as Kamui's infectious personality shines through.
Sergio Perez (MEX)
Team: Sauber
Debut: Australia 2011
Starts: 17
Wins: 0
Poles: 0
FLs: 0
2011 position: 16th
Perez was just building some great momentum last year when his Monaco Q3 shunt knocked the wind out of his sails. By Silverstone, a track he knows well from his British F3 days, he was back on top form. His super-smooth driving style has really strong benefits with the tricky-to-manage Pirelli rubber.
He's got a great turn of speed in him too, and while you can argue that his Mexican millions have got him into F1, his talent is such that he's staying there on merit. He's also on Ferrari's books, and another good season could result in him replacing Felipe Massa for 2013.
Toro Rosso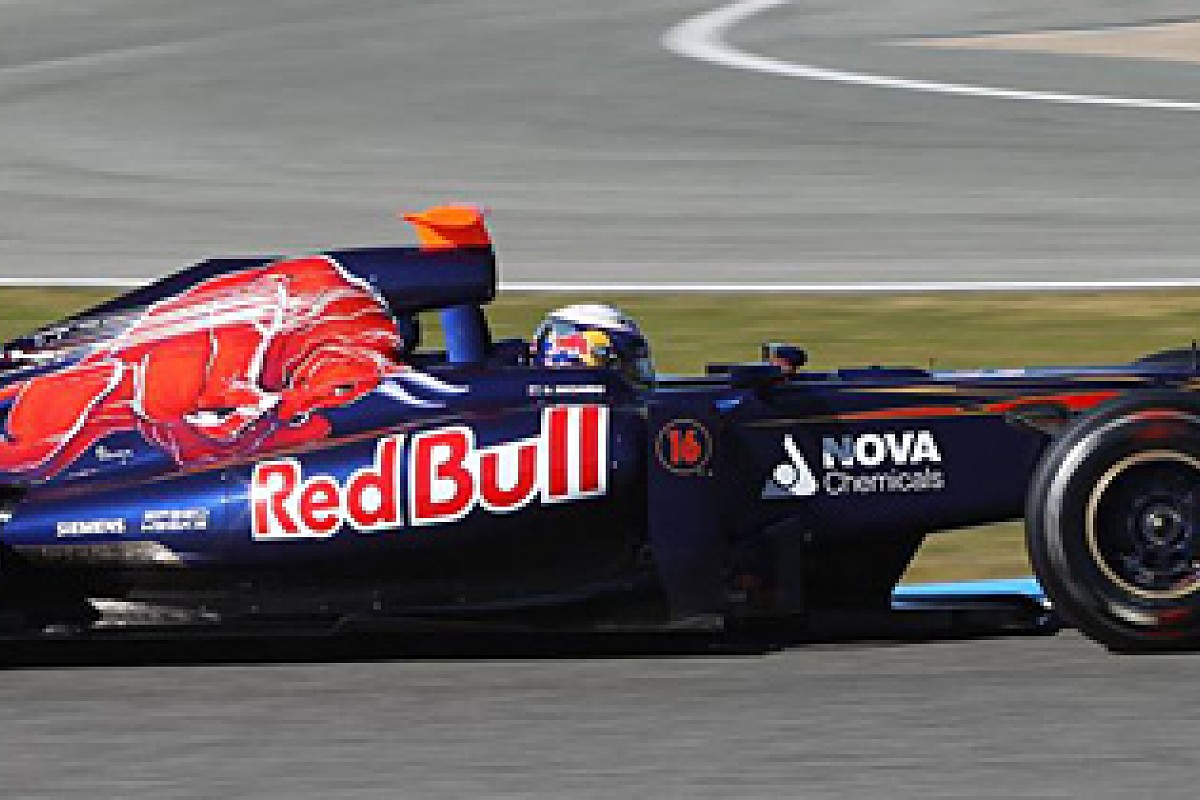 Chassis: STR7
Engine: Ferrari
Starts: 108
Debut: Bahrain 2006
Wins: 1
Poles: 1
Fastest laps: 0
2011: 8th
The big news at Red Bull's junior team over the winter was the ousting of both Sebastien Buemi and Jaime Alguersuari. They had proved solid but not stellar F1 drivers and the hope is that Daniel Ricciardo and Jean-Eric Vergne will provide that little something extra. The pressure is bound to show at some point for the inexperienced pair, but both seem to have the ability to get the best out of a chassis that should be in the hard-fought midfield pack. It could just be that the fight between the two to be Mark Webber's replacement for 2013 could push Toro Rosso to the forefront of the battle for the minor points.
Daniel Ricciardo (AUS)

Team: Toro Rosso
Debut: Britain 2011
Starts: 11
Wins: 0
Poles: 0
Fastest laps: 0
2011: 27th
Ricciardo has essentially been a year ahead of team-mate Jean-Eric Vergne on Red Bull's driver ladder and, thanks to 11 outings for HRT last season, has some F1 experience. Quite how much help that will be is open to debate, but the expectation is that he should start the season slightly stronger.
Whether he can maintain an edge over his French colleague will be one of the most interesting elements of the season. There will be days when Vergne is bound to be quicker, but Ricciardo has shown on his way to F1 that he is capable of bouncing back when things don't go his way.
Jean-Eric Vergne (FRA)

Team: Toro Rosso
Debut: N/A
Starts: 0
Wins: 0
Poles: 0
Fastest laps: 0
2011: 2nd in Formula Renault 3.5
Not as level-headed but arguably faster than team-mate Daniel Ricciardo, Vergne has an impressive CV. He was an even more dominant British Formula 3 champion than his Australian counterpart and the two achieved exactly the same record in their first year of Formula Renault 3.5: second in the standings with four wins. It's been a long time since Alain Prost gave France its first (four) F1 world title(s). How Vergne squares up to Ricciardo in 2012 will have a big bearing on whether he gets the chance to end the wait at Toro Rosso's big brother, Red Bull.
Williams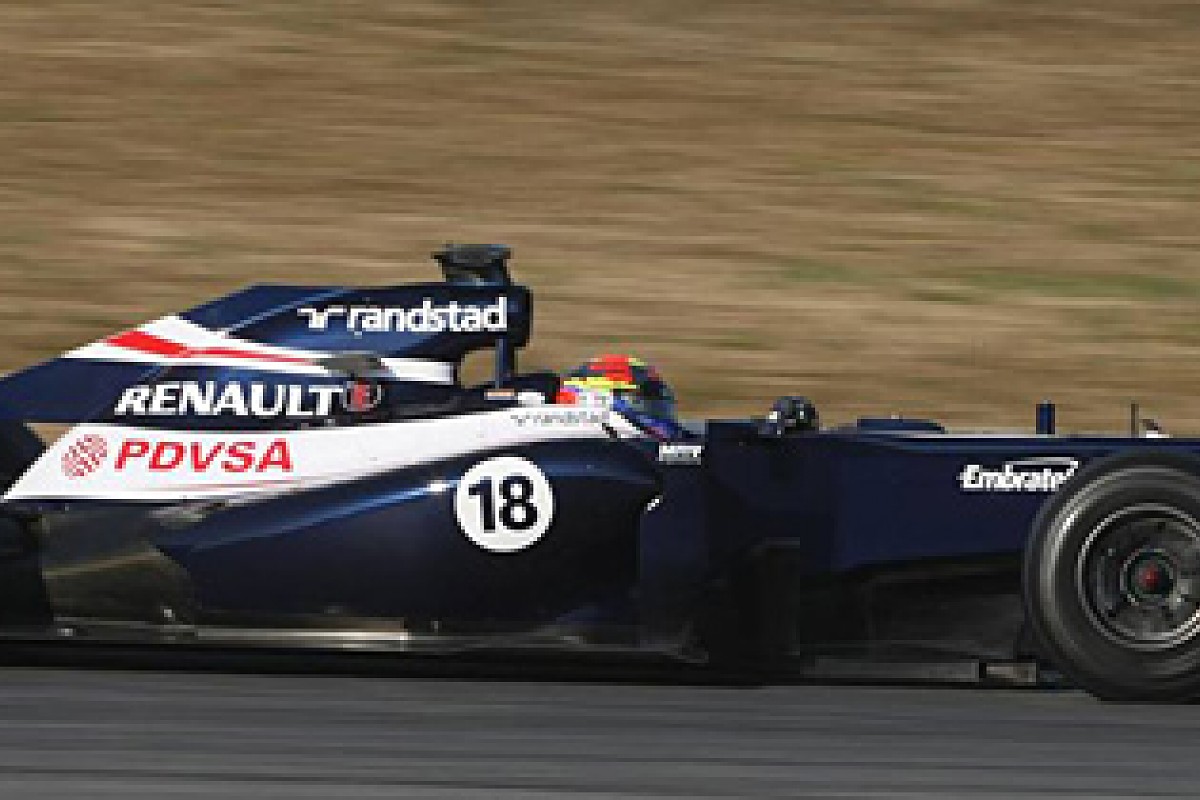 Chassis: FW34
Engine: Renault
Starts: 572
Debut: Argentina 1978
Wins: 113
Poles: 126
FLs: 130
Drivers' titles: 7
Constructors' titles: 9
Surely things can only get better for Williams? Last season was so bad it helped prompt a restructure, and even Patrick Head has now gone. But there are reasons for optimism. The switch to Renault engines not only gives Williams access to one of the strongest motors on the grid, it should help the aero packaging around the super-tiny gearbox, something the outgoing Cosworth units could not.
Pre-season testing was solid and the team covered more miles than any other team. As ever, it'll be tough in the midfield, but it would be great for F1 - and crucial for the future of Williams - if the squad could be in the thick of it rather than trailing behind.
Pastor Maldonado (VEN)

Team: Williams
Debut: Australia 2011
Starts: 19
Wins: 0
Poles: 0
FLs: 0
2011: 19th
He may technically be a pay-driver, but that's not unusual in F1 these days, and Maldonado had the pedigree in the junior categories (GP2 champion) to warrant an F1 shot. The Venezuelan didn't disgrace himself against Rubens Barrichello last season and was a tad unlucky to lose his best chance of a strong result thanks to a clash with Lewis Hamilton at Monaco.
He should go even better this year, particularly if - as seems possible - Williams has made a step forward. Having said that, there will be more pressure this season too: instead of having the experienced Barrichello leading the way, Maldonado now has to vie with new team-mate Bruno Senna to become team leader.
Bruno Senna (BRA)

Team: Williams
Debut: Bahrain 2010
Starts: 26
Wins: 0
Poles: 0
Fastest laps: 0
2011: 18th
Like his team-mate Pastor Maldonado, Senna is a driver whose ultimate potential is still an unknown. As with his career in the lower categories, Senna showed flashes of potential during his part-season with Renault last year, chiefly at Spa and Interlagos.
He now needs to start joining up the dots to make the most of his talent and turn in some strong race weekends. With people like Nico Hulkenberg, Paul di Resta, Daniel Ricciardo and Jean-Eric Vergne likely to be in the midfield battle, Senna and Maldonado will need to be at their best if Williams is to score some decent points in 2012.
Caterham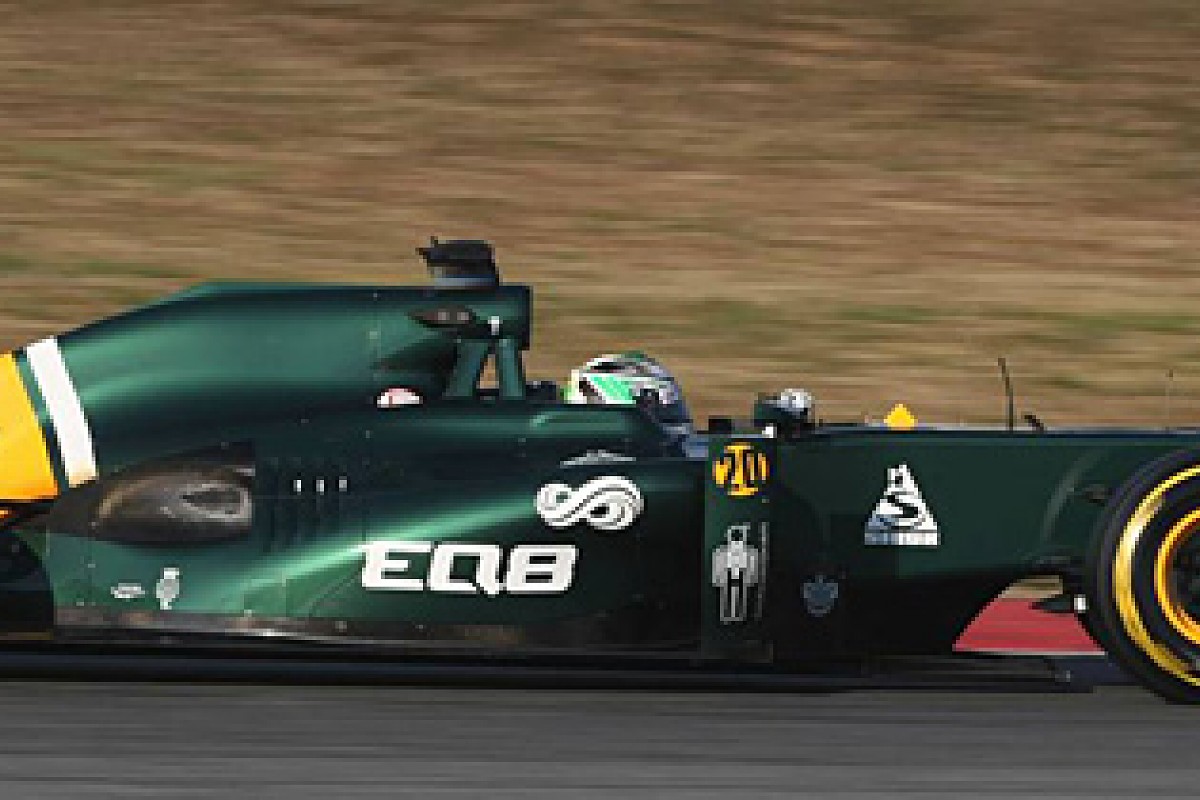 Car: CT01
Engine: Renault
Debut: Bahrain 2010
Starts: 38
Wins: 0
Poles: 0
FLs: 0
Drivers' titles: 0
Constructors' titles: 0
The 2012 season marks something of a rebirth for the team that ended last year as Lotus and now competes as Caterham, in deference to the sportscar firm that team principal Tony Fernandes bought last year.
Mike Gascoyne's promotion from chief technical officer to a wider role within the Caterham organisation means the F1 outfit loses one of its key figures, although he will still attend grands prix alongside technical director Mark Smith, who now takes on the day-to-day running of the technical side. Driver Heikki Kovalainen reckons that, if the sums are correct, the team is only 0.3s per lap adrift of Williams. If he's right, the team certainly has something to build on.
Heikki Kovalainen (FIN)

Team: Caterham
Debut: Australia 2007
Starts: 89
Wins: 1
Poles: 1
FLs: 2
2011: 22nd in F1
Kovalainen is the perfect man to lead the still-young Caterham squad as it maintains the push it began as Lotus in 2010 to make it into the F1 midfield. A proven grand prix winner will be a good benchmark for where the new CT01 stands in relation to the teams Caterham wants to compete against. Claims that he may have had an easy ride for the past two years thanks to an unmotivated team-mate won't go away though, and his new team-mate Vitaly Petrov is unlikely to provide a stiffer test. If he is the conduit for better things though, expect the bigger outfits to come hunting for him next winter.

Vitaly Petrov (RUS)

Team: Caterham
Debut: Bahrain 2010
Starts: 38
Wins: 0
Poles: 0
FLs: 1
2011: 10th in F1
Petrov was something of an enigma at Renault last year. On occasion he was sensational, as his maiden podium finish in Australia proved. But he was just as likely to have a silly incident, as happened a fortnight later in Malaysia. Cast out of the team following his comments in a post-season interview on Russian TV, he's found himself a new seat at Caterham.
The lateness of the deal cost him the chance to drive at the Jerez test, but he's acquitted himself well since. While his pace hasn't matched that of his team-mate Kovalainen, the consistency is there at least. Plus, he gives a cracking soundbite.
HRT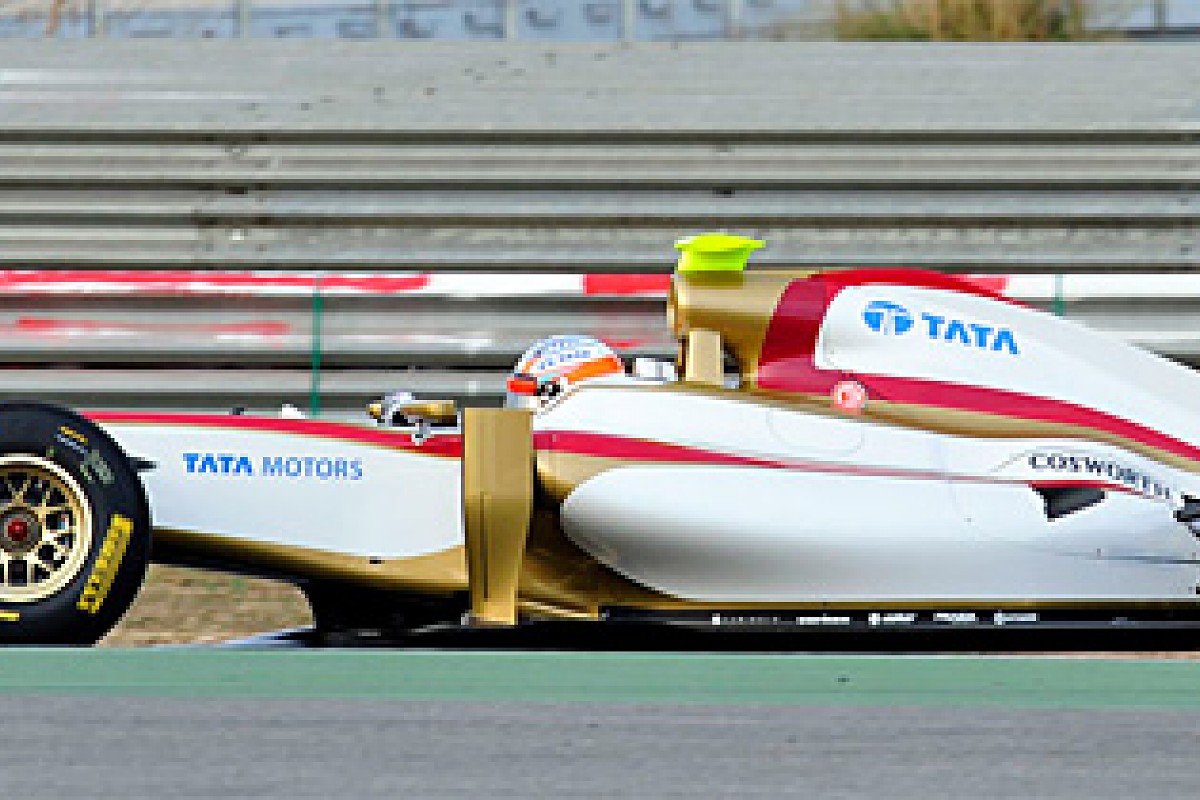 Chassis: F112
Engine: Cosworth
Starts: 37
Debut: Bahrain 2010
Wins: 0
Poles: 0
FLs: 0
Drivers' titles: 0
Constructors' titles: 0
Team founder Colin Kolles is gone and ex-F1 racer Luis Perez Sala is in as team principal. There are plans to move the three-year-old team's base too, but survival is the real name of the game this season. Failed crash tests delayed the new car - the F112 - and meant HRT missed all the official pre-season tests.
Caterham (formerly Lotus) appears to have made a step forward, so it's difficult to see HRT doing anything other than propping up the back of the grid, along with fellow strugglers Marussia (nee Virgin). Given the squad's limitations, simply getting cars to the end of the early races would have to be considered an achievement.
Pedro de la Rosa (SPN)

Team: HRT
Debut: Australia 1999
Starts: 85
Wins: 0
Poles: 0
FLs: 1
2011: 20th
He may not be the fastest driver on this year's grid, but de la Rosa's experience should be an asset to HRT. He's seen how top and midfield F1 teams work and should be a safe pair of hands. With little chance of points, his latest F1 comeback will be more about leading the team technically and trying to push things forward.
But quite whether the team has the resources and infrastructure to make the most of that input is rather open to doubt. Beyond that, de la Rosa will be wanting to beat enigmatic team-mate Narain Karthikeyan and trying to maintain HRT's record of beating Marussia every year since both squads came into F1.
Narain Karthikeyan (IND)

Team: HRT
Debut: Australia 2005
Starts: 27
Wins: 0
Poles: 0
FLs: 0
2011: 26th
Another F1 comeback kid, Karthikeyan makes his return with a solid amount of sponsorship backing. Nevertheless, like most in his position, the Indian does possess some decent natural ability. He's unlikely to be as technically involved as team-mate Pedro de la Rosa, but he is capable of putting in some quick laps that could worry the Spaniard.
That's also true in the wet, which could prove useful for HRT as one-result wonders can be the thing that determines who finishes 10th, 11th or 12th in the Constructors' Championship come the end of the year.
Marussia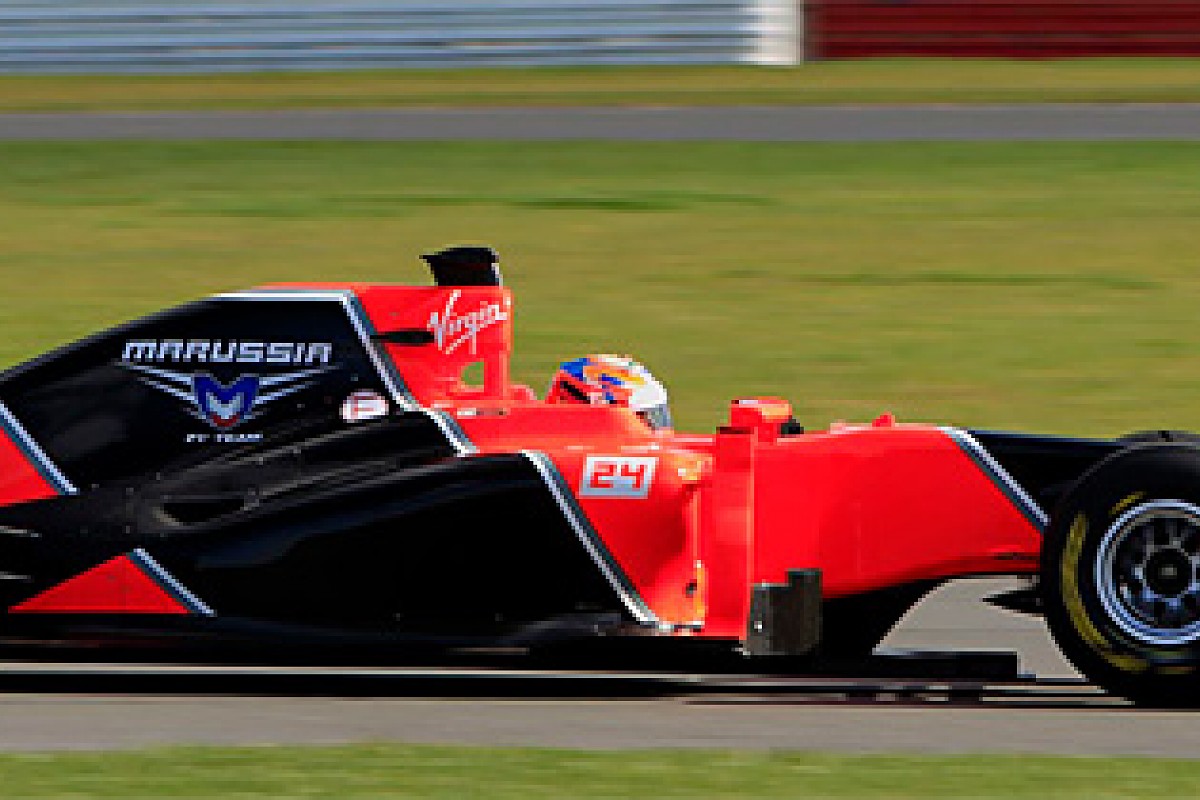 Chassis: MR01
Engine: Cosworth
Starts: 38
Debut: Bahrain 2010
Wins: 0
Poles: 0
FLs: 0
Drivers' titles: 0
Constructors' titles: 0
The ex-Virgin squad enters its third season boasting a new major shareholder and a technical partnership with McLaren, but even in its new Marussia guise it's the same old story: no running and limited prospects. In some ways, 2012 has to be considered a fresh start.
The team brought Pat Symonds into the fold to oversee the creation of a new technical department, and agreed a partnership with McLaren akin to the one Force India established ahead of 2009.
Unfortunately, the year has begun in familiar fashion, as a failed crash test means the team heads to Australia having missed pre-season testing. On the back foot, the aim of breaking into the top 10 looks more distant than ever - a more realistic goal might be to haul itself off the bottom of the constructors' table by beating fellow stragglers HRT.
Timo Glock (GER)

Team: Marussia
Debut: Canada 2004
Starts: 72
Wins: 0
Poles: 0
FLs: 1
2011 Position: 25th
It is only 30 months since Glock stood on the Singapore podium for Toyota, but the days when he was a Formula 1 race leader already seem long gone. Instead the 29-year-old German faces another hard year with Marussia, competing in a car in which hopes of scoring a point, or even mixing it with the midfield, will likely prove exiguous without the assistance of extraordinary fortune.
The problem for Glock is that he has already proved his is worthy of better. Mighty on the slow circuits, maintaining his motivation and belief could prove the major obstacles in what promises to be another inconspicuous season.
Charles Pic (FRA)

Team: Marussia
Debut: N/A
Starts: 0
Wins: 0
Poles: 0
FLs: 0
2011 Position: 4th in GP2
Pic may have graduated into F1 without a single-seater championship on his CV, but his reputation as a well-backed no-hoper is unfair. The Frenchman has won races at every level - including GP2 and Formula Renault 3.5 - and deserves his slot.
Whether he can capitalise on it, however, is an entirely different issue - particular in a Marussia team who missed pre-season testing and, barring a miracle, will be lurking in the vicinity of the rear of the field. It is a tough task, and all Pic can do is get as close as possible to Glock on the timesheets. As Lucas di Grassi and Jerome D'Ambrosio before him discovered though, even that is no guarantee of getting yourself noticed.