Forget six world champions together on the grid for the first time ever - the real battles in 2012 will be fought off-track as the sport's three major players - the FIA, Formula One Management (FOM) and the 12 teams collectively - scrap it out behind closed doors in F1's continuing political struggle over its finances and governance.
This year marks the last under the current (2010-2012) Concorde Agreement, the covenant that outlines the obligations of the sport's three primary players, and, if previous negotiations are any indicator, issues are highly unlikely to progress swimmingly.
In fact, where in 2009 the negotiating parties were effectively split in two (FIA/FOM on one side and the teams, united as FOTA, on the other) when the latest round of negotiations eventually kicks off there are likely to be at least four factions: governing body and Commercial Rights Holder (CRH) plus the teams split into FOTA/non-FOTA, with the balance of power between them constantly shifting.

It is no secret that relations between FIA and FOM are not at their most cordial, and so it should prove fascinating to observe their jockeying for position, particularly as FOTA's split (currently at seven teams inside/five outside) enables it to forge alliances with disenchanted teams on either side of the divide.
Inextricably linked with Concorde battles are questions over some form of succession planning within F1's management structure. Having recently de-hired the most senior individual (Allsport CEO David Campbell) within the F1 group - likely at 81-year-old Bernie Ecclestone's urging - CVC surely owes F1's stakeholders a roadmap for the future, particularly as the teams are pushing for co-ordinated marketing strategies.
Concorde stands at the centre of the sport's universe, and is thus subject to F1's version of the Big Bang, but just when it will all explode is impossible to predict. In 2009, the bang came in Britain; this year any circuit could provide the battlefield.
That the spark will ignite in 2012 is a given, with the only question being when/where. It is likely to be caused by one or other team going under and, when that happens, the rest will be forced to face their own vulnerabilities and start arguing for a deal better than one that allows them to share 50 per cent of the sport's revenues while a bunch of venture capitalists scoop up the balance.
The flashpoint could be Bahrain, whether its event goes ahead, as seems likely, or not, particularly if the image of the sport, and thus the teams' ability to woo/retain sponsors, is tarnished by what many consider greedy intransigence on the part of the CRH, ultimately CVC Capital Partners.
Apart from the circuit on that troubled island, at least two other venues could provide flashpoints, namely Valencia and/or Austin, for as long argued in these pages, both are in grave danger of not hosting grands prix this year, but for vastly different reasons. Valencia is feeling a severe pinch due to the economic situation in Spain, while Austin, having at the last minute secured a 2012 calendar slot despite having a circuit far from complete, is currently the subject of litigation between share- and stakeholders.
Fewer races means less exposure, which means less revenue for teams - particularly when coupled with less income due to non-payment of hosting fees - and, if the schedule drops to 17 or fewer, sponsors are sure to seek redress on the basis of 15 per cent less visibility over the course of the season. Given that average teams battles to exist on $100m per annum, unexpectedly $15m out of budgets is sure to force at least one to its knees...
Valencia's future remains in doubt © LAT
There are, of course, one or two teams (or even three) already operating at critical levels - witness non-appearance during official testing - and could thus tip any time soon, even if the championship runs its full course of 20 rounds. During testing at Jerez and Barcelona suggestions abounded of teams discounting deals or providing double space for a given rate, while one is believed to have signed a three-year sponsor deal last year with full payment upfront, then blown the bucks in one go...
The field is certainly considerably less colourful than 12 months ago, and, again, financial desperation - at a time when individuals not far removed from F1's financial centre are splashing (operative word) on mansions on both sides of the Atlantic - can ignite the flames of unrest just as rapidly it did during the Arab Spring. When, though, is the burning (operative word) question.
However, F1's powerplay does not revolve solely around money, as the 2009 war so forcefully proved, which was fought as much over billion-dollar finances as over governance of the sport (which does, though, invariably have a financial twist somewhere downstream).
Although Schedule 9 of the current Concorde is a vast improvement over what went before, it contains wriggle space, which has since been systematically exploited by all on an as-and-when basis, resulting in the sort of confusion surrounding the 2013 (now 2014) engine/chassis regulations.
However, Schedule 9 is clear in one respect: teams need to own the intellectual property rights to their cars, and thus suggestions by Ecclestone that backmarkers be permitted to race year-old 'pre-owned' cars is sure to cause strife. Particularly among the likes of Williams, Sauber and Force India, all of whom battle against the odds in the midfield and have no desire to be usurped by Marussia-entered McLarens or HRT-run Ferraris, even if said cars are one-year old.
Back in 2008 Sir Frank Williams threatened the FIA with legal action when it floated similar thoughts - customers cars were hurriedly withdrawn from the agenda - and there exists little doubt that at least one team will institute proceedings should Ecclestone (and/or the FIA) continue down this path.
Ecclestone could, of course, plead he was airing an idea, or that customer cars be permitted by the 2013-onwards (2017?) Concorde. Either way, though, they are unlikely to find favour among certain teams, and this alone issue could ignite that inevitable spark.
In 2009 there was much dissatisfaction over the FIA's approval of double-decker diffusers (DDD) despite most teams believing them to be illegal.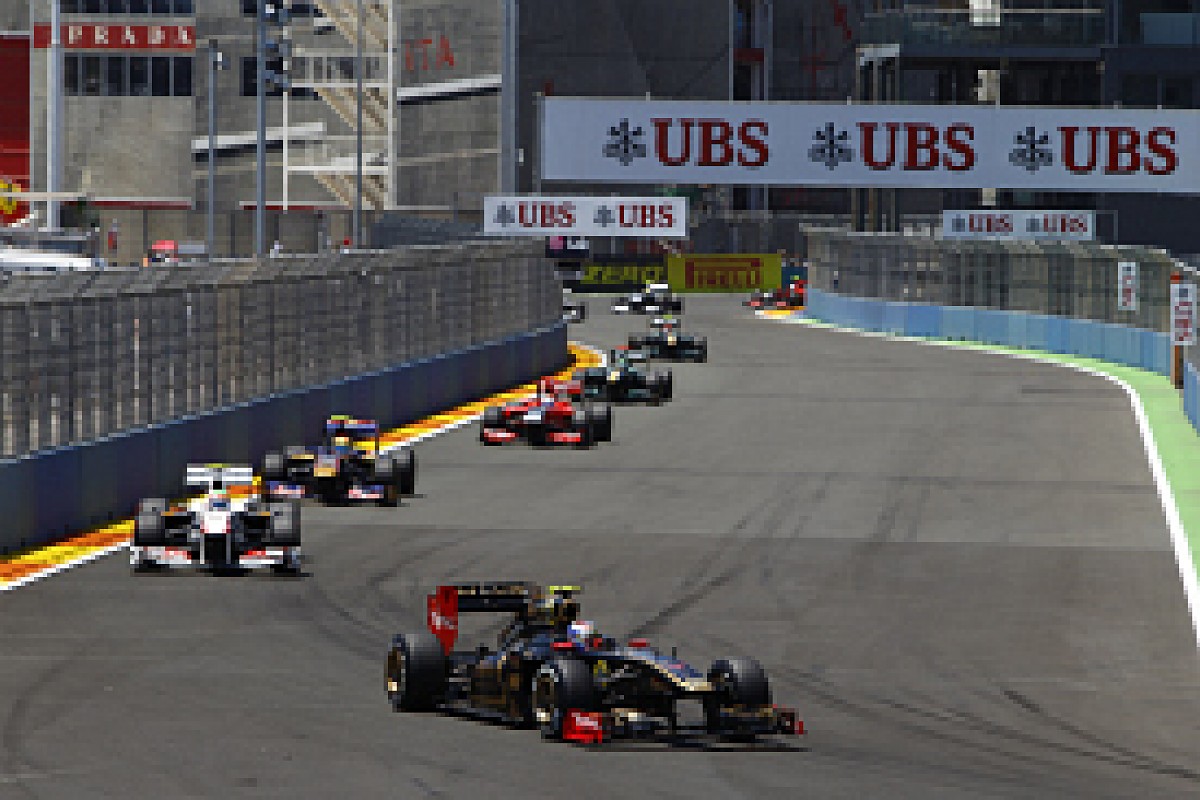 Double diffusers stirred controversy in 2009
The have-nots believed then (and now) that then-FIA president Max Mosley, who made way for Jean Todt in the wake of the Silverstone rebellion, exploited the situation to political advantage by attempting to split FOTA, and many perceive similarities between 2009 and present uncertainty over who is doing what with exhaust gases after 'blown diffusers' were last year deemed illegal.
Another possible flashpoint, this time over hot air...
At the time FOTA was split in two - DDDs and non-DDDs - but this time the umbrella body cannot blame the FIA (or even FOM) for division in its ranks, for since the last 2011 grand prix Red Bull Racing, Ferrari, Toro Rosso and Sauber have joined HRT in the wilderness, ostensibly over the provisions and framework of the Resource Restriction Agreement.
As outlined here, all teams believe a properly structured RRA to be crucial to the sport's (financial) health, yet seemingly wish it to apply only to others - much like street dwellers accept the need for a bus stop, but have no wish to see it outside their home. So disjointed is the situation that doubt exists as to which version - original, or amended document 'agreed' by all in Singapore 2010 - prevails!
Despite FOTA papering over the cracks by holding love-ins at its Fan Forms - last week's iteration in Barcelona featured representatives from both sides of the divide - the fact is that FOTA is seriously wounded and unable to control something as simple as an agreement originally subscribed to by all teams. Sadly no solution is in sight, something both FIA and FOM are likely to exploit over the next 10 months.
Early last year news broke of a court case in Munich, with state prosecutors alleging at the time that Gerhard Gribkowsky, a German banker responsible for administrating the interests of his employers (Bayern LB) plus two further banks in F1 after the trio assumed a 75 per cent interest in the commercial rights in lieu of a bad debt, had accepted a bribe from Ecclestone to devalue F1's shares at the time of sale to CVC.
Fourteen months on there seems no end to the hearings; in the interim, though, both Ecclestone and his immediate boss at CVC have taken the stand, something that can hardly have impressed Donald McKenzie, who keeps a public profile lower than a shark's belly, particularly as he has in the past defended various Bernieisms...
The crux, though, is whether Bernie paid a bribe, and, if so, why. Bung-paying is not necessarily a criminal offence - although the act offends most sensibilities - but when fund members are public institutions such as US municipal pension funds, somewhere patience runs thin. Thus one wonders whether CVC will tire of its highest-paid employee - regardless of verdict - and all the shenanigans surrounding its highly profitable but high-maintenance investment sometime soon.
What then happens to its billion-dollar share in the glitziest of all sports, and how to exit F1?
There exist five possible scenarios: CVC sells to the highest bidder, whoever that may be; CVC dilutes its holding, at a profit, of course; Ecclestone conjures up funding to buy back the rights to a sport many swear he never owned in the first place, yet sold at least three times in a decade; the teams club together to purchase the rights to a business to which they contribute by far the most equity; the FIA buys back the 100-year lease to an entity it owned in the first place, but saw sold to a friend of its ex-president for less than 1 per cent of true value.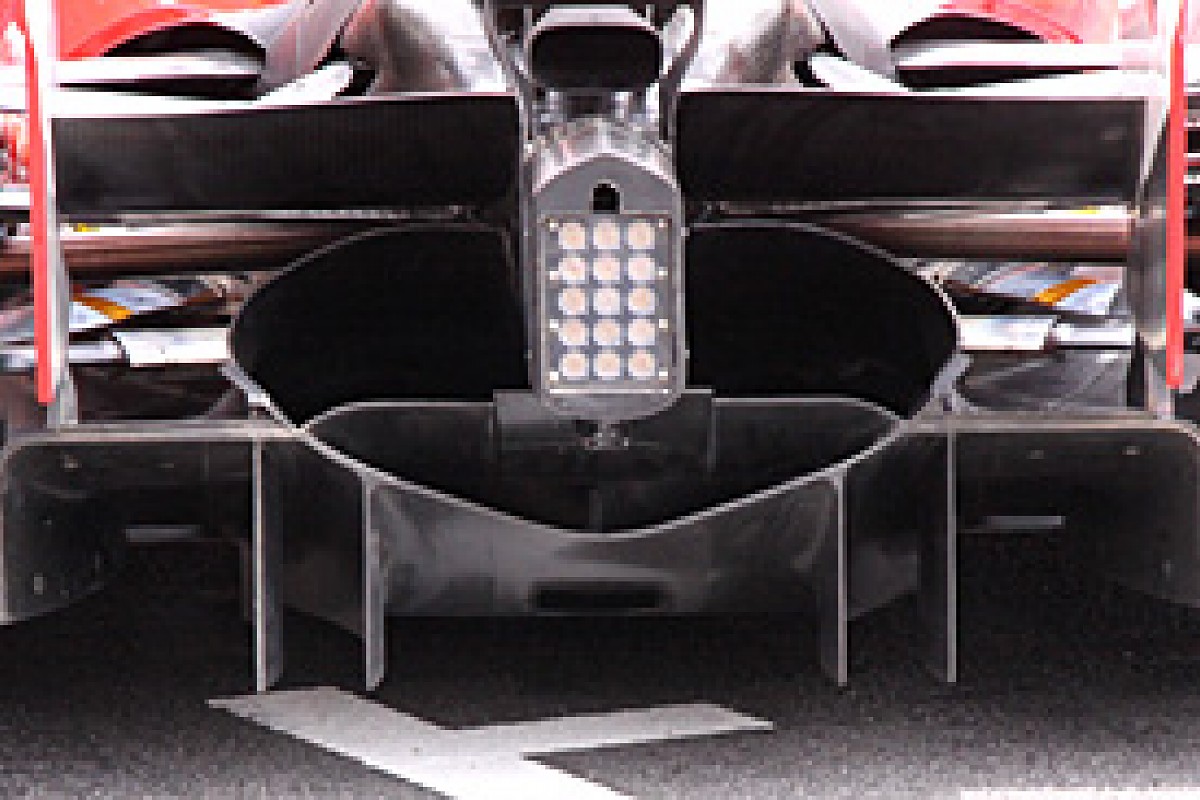 Bernie Ecclestone © LAT
The first option remains a distinct possibility despite the prevailing economic climate, for although hedge/investment funds currently find it difficult to attract investors, Middle East and certain tiger economies have funds aplenty; ditto the second option.
Ecclestone has in the recent past spoken of pursuing the third option, but forget not his vow (in court) that he holds no control over the family trust, while his ex-wife now has more than a little say over its affairs. Plus, would institutional investors fund an 81-year-old with a history of heart disease, particularly as no succession plan exists for the business? Your guess in this regard is as good as any.
Scenario four is equally unlikely: if a dozen teams cannot agree on something as logical as the RRA, what chance they reach agreement on the purchase of a multi-facted, billion-dollar entertainment business in which they have, to date, too often played the clowns?
The fifth option was until last week considered highly unlikely, but with the FIA now acting as CRH for its World Rally Championship - which collapsed due to alleged misdemeanours by the previous owner - and its newly instituted World Endurance Championship, Todt has proved he is prepared to run with balls if they land in his lap. Plus, he enjoys extremely good relations in the Middle East - witness Bahrain's on-going saga.
Which statement brings us full circle, and confirms that a ferocious 2012 awaits F1 - off-track, that is. And more's the pity.