The chequered flag has come down on the last lap of pre-season testing, the freight boys are busy and attention now switches to Melbourne. The question on everyone's mind is whether Red Bull has maintained its superiority and is on course for a hat-trick of drivers' and constructors' titles.
The feat is not unprecedented, although its incidence does tend to reflect increasing complexity in the sport.
Driving wise, only two men have done it: Juan Manuel Fangio in 1954-55-56-57 and Michael Schumacher in 2000-01-02-03-04. The great Argentinian driver did it by cannily swapping marques in the very early days of the world championship, while Schumacher benefitted from a sustained period of unprecedented superiority at Ferrari.
In the constructors' championship it took a quarter of a century before Ferrari achieved a hat-trick of world titles between 1975 and '77. Some would put that achievement down to the superiority of its flat-12 engine at a time when there was no great technical innovation to dilute its significance. That was just around the corner, in the form of ground-effect aerodynamics, which halted Ferrari's march.
The next bout of dominance was also engine related but there was far more to it. Potent Honda power units helped McLaren to four successive constructors titles between 1988 and '91, but backed up by slick organisation, strong resources and an excellent chassis, not to mention an Ayrton Senna/Alain Prost driver line-up.
Mansell's 1992 triumph marked the start of a period of dominance for Williams © LAT
Once again, it took a technical advance, in the form of Williams' mastery of active-ride suspension to derail McLaren in 1992.
For Frank's team the early 1990s were its third bout of supreme, sustained competitiveness since 1979, when the team took its first grand prix win at Silverstone. Again, it had potent Renault V10s, strong resources and great technical capability, aided by the arrival of a certain Adrian Newey.
Benetton and Michael Schumacher managed to upset the equilibrium in 1994-'95 but Williams were consistent front-runners for seven straight seasons stretching from the end of '91 through to Jacques Villeneuve's title success at Jerez at the end of '97.
By this time, F1 was unrecognisable from the early days, both as a sport and a business. Many hundreds of employees and multi-million-pound budgets had raised it to a different level. It was no longer possible to set up a team, buy a competitive engine and go racing. There was a financial barrier to entry and, just as with Premier League soccer, it became ever more difficult to penetrate the success of the rich.
Ferrari won the constructors' title from 1999-2004, with Michael Schumacher becoming only the second man to achieve a hat-trick of drivers' titles, going on to win five on the trot.
It is to the eternal credit of Renault and Fernando Alonso that they managed to end that streak in 2005, helped by a change to the tyre regulations that did not suit Maranello. That was quickly swept under the carpet for '06, when Alonso did a sterling job to retain his title - just.
Fernando himself looked set for the elusive hat-trick when he did a Fangio and swapped to a re-emerging McLaren, but then he ran into Lewis Hamilton...
Looking at the task facing Red Bull and Sebastian Vettel in achieving their own hat-trick in 2012, the driver dynamic is believed to be one of the strengths. In 2009/'10 it didn't necessarily look that way. Mark Webber looked quick enough and belligerent enough to upset the applecart for Vettel.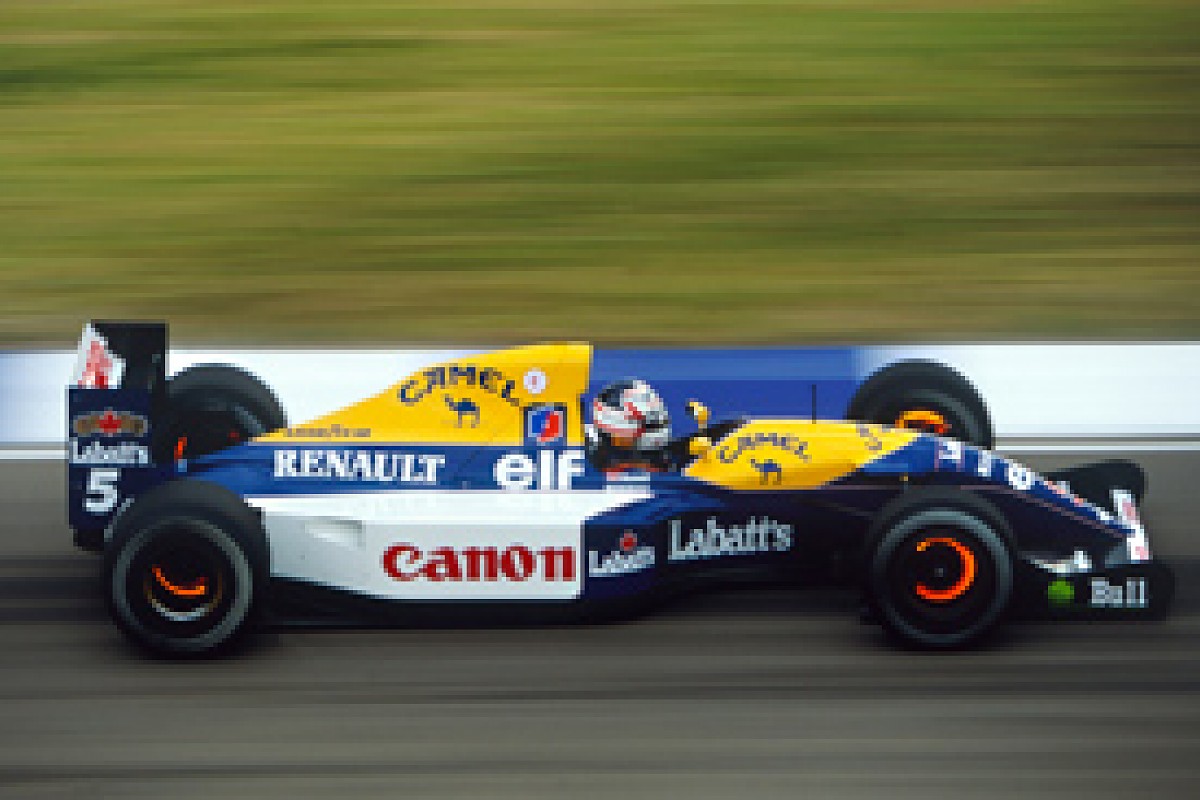 Vettel and Webber famously clashed at Istanbul in 2010 © LAT
Much-publicised spats at Istanbul and Silverstone in 2010 suggested that the intra-team situation could be going the way of Alonso/Hamilton but Red Bull managed to control it. Webber made a costly error in Korea and Vettel clinched it at the death, assisted of course by foot-shooting from Ferrari in Abu Dhabi. That was all about pressure and Red Bull was strong enough to bring it to bear, so deserved its success.
Vettel steamrollered Webber in 2011 and it will be interesting to see what happens this time around. If it is closer up front, Vettel could do without the re-emergence of the 2009/'10-spec Webber, taking points from him in the manner Lewis Hamilton and Jenson Button are likely to do at McLaren.
Is it likely? Well, it may all be talk, but among those predicting a stronger Aussie in 2012 are Christian Horner and Bernie Ecclestone, so maybe there's something in it! Webber himself says he feels he's had the best winter ever and that unlike with the RB7, in which he wasn't comfortable and didn't get on with the Pirellis, he's much more at one with the RB8. Vettel may not want to hear that...
With an individual sport, such as tennis, shortish periods of domination are the norm. A player hones his technical level to a point where it is superior and he wins until someone exceeds his level, he's hampered by injury or burns out mentally. For the top players, the task is more demanding than for the also-rans. They go further in tournaments and suffer greater physical and mental demands. Their longevity is dictated by the extent to which success and ambition compensate.
In F1, the logistical task of getting a back-of-the-grid car to 20 races is as tough as it is for a winning car - you just don't get the compensatory success and financial reward. Which is not to say that the intensity is the same. The development race throughout a season is never-ending at teams like Red Bull and McLaren, but they are also better resourced to embark on it.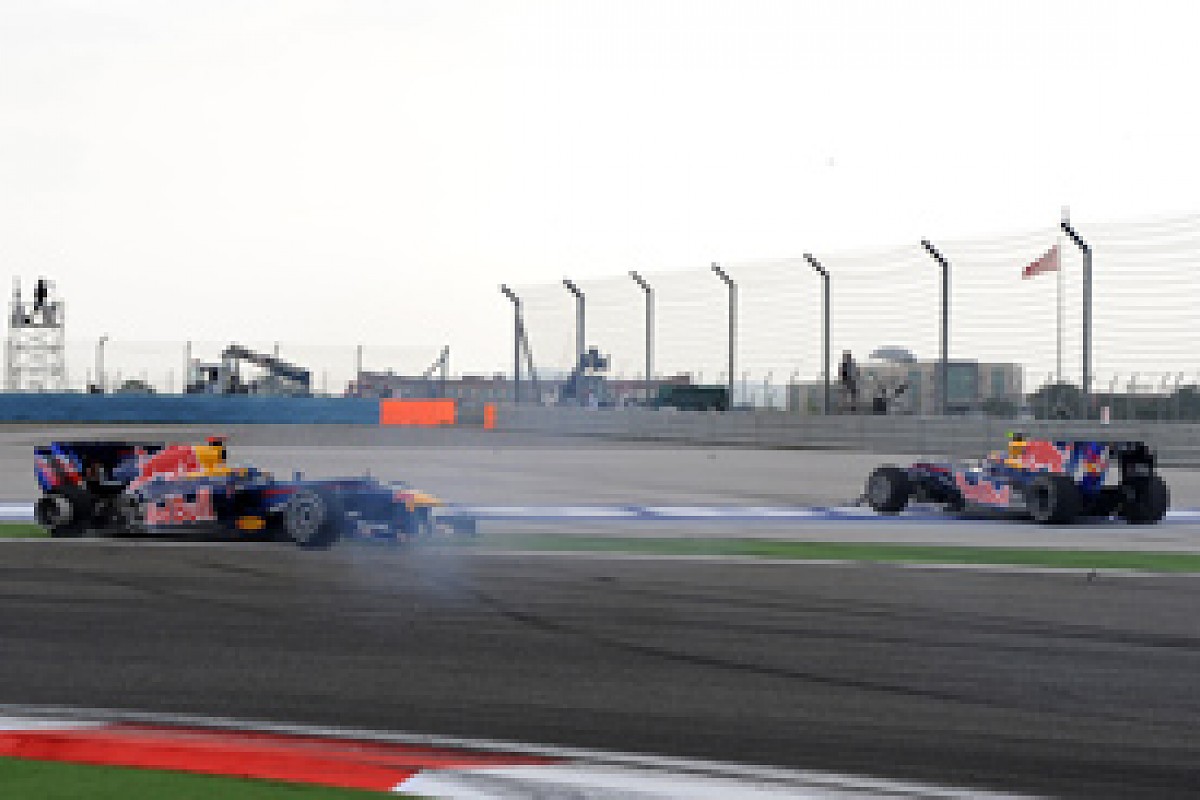 Prescribed exhaust exits could diminish Red Bull's current technical superiority © XPB
Formula 1's periods of dominance have followed the establishment of a super-strong technical core and its continuity. Red Bull now has it and has raised its level to the point where it is technically superior. The motor racing equivalent of the tennis player's injury is a rule change - something impacting on the ability to deploy technical superiority.
It remains to be seen whether prescribed exhaust exits are a tweaked ankle for Red Bull or a snapped cruciate ligament. Pre-season testing has been difficult to read but it would not surprise me to discover that Red Bull still has a three-tenth qualifying margin over its nearest pursuers, although Albert Park is never the best barometer and it will take a few races for the true picture to emerge.
Engine popping and banging noted by those watching trackside in Spain suggest that Red Bull and Renault is still pushing the margins when it comes to engine mapping. The RB8 still looks like a fine-handling chassis, despite Newey conceding that the loss of exhaust-blown diffusers has meant an inevitable loss of downforce and a conceptual rethink around a lower rear rideheight.
Ferrari seems to be writing off any podium chances in Melbourne and it could conceivably be even worse given how tight the midfield promises to be. But let's not pre-judge. What looks certain, and is to be expected, is that Red Bull will face a challenge from McLaren and from Mercedes and Lotus (nee Renault).
McLaren because it's McLaren, and Mercedes/Lotus because both are highly capable and both underperformed last year with compromised chassis.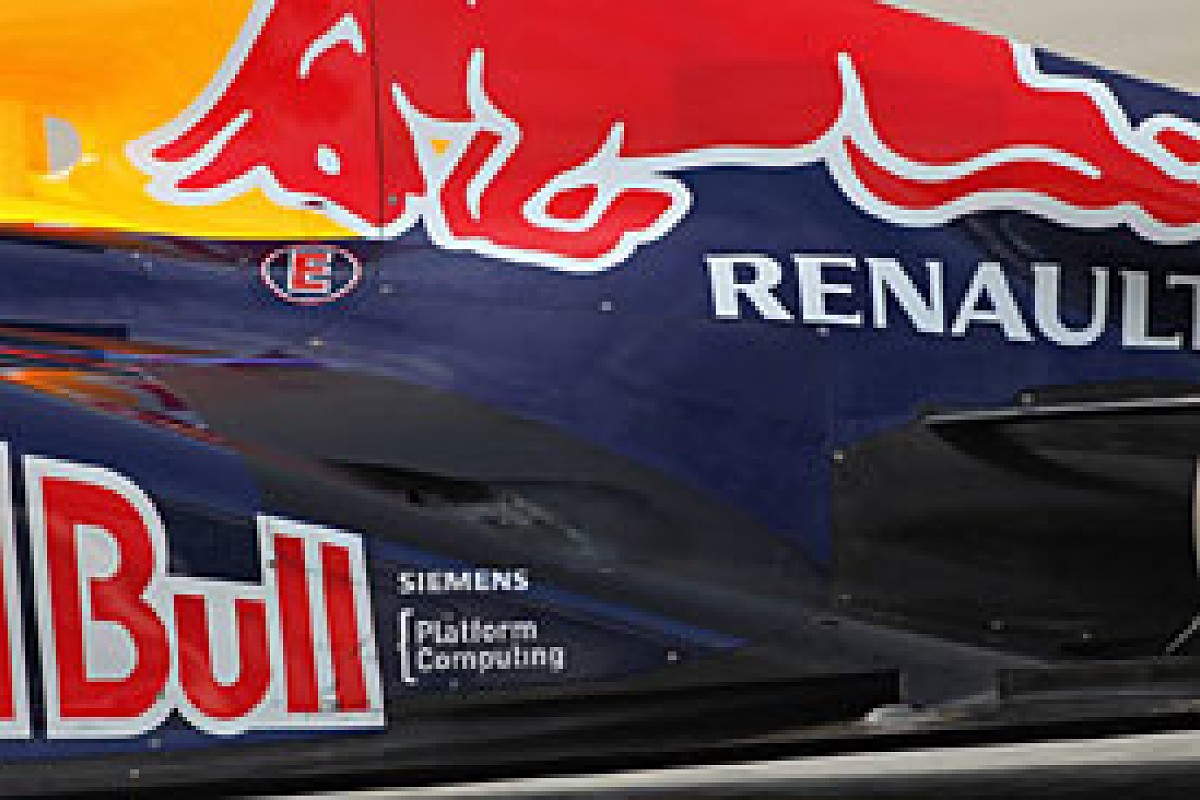 Mercedes has been quietly confident about its pre-season form © LAT
You would be surprised if Lotus had quite the depth/budget to mount a championship challenge, but Mercedes has the potential to make the leap. With Ross Brawn, Bob Bell, Geoff Willis and Aldo Costa all on board, Mercedes has a formidable line-up of organisational ability and brain power.
If they were all thrusting, ego-toting young bucks, you'd be tempted to think it was a case of too many cooks and couldn't work. But, without wishing to be rude to any one of them, they are all mature, well-rounded, pragmatic elder F1 statesmen. They've seen it all before and you can imagine them around a table, constructively bringing experience to bear, with a dash of humour, not point-scoring and throwing things. They could rapidly bring a McLaren-type depth to Mercedes.
Rosberg too, is intriguing, in that six years in we still don't really know how strong he is. If anyone had suggested he would consistently handle Schumacher, there would have been few in agreement, but that's what he's done.
The team's reaction to its pre-season programme is interesting too. While not exactly blowing trumpets, it seems quietly confident despite an obvious wariness. Last year it thought it was competitive, and wasn't.
"The car felt good from the very beginning, and we have improved it, so I think we can say that we are very well prepared," Schumacher said yesterday in Barcelona.
"I'm very pleased with the work we have achieved and the progress we have seen," added Brawn. "It would be unwise to make any judgment on our competitiveness and I will certainly refrain from doing so! But I'm sure that this is going to be a very exciting season."
I could be wrong but I just have an inkling there could be a quantum leap coming from the three-pointed star. Enough to beat Red Bull and Vettel? That's a different question. I'm still expecting those hat-tricks.