The annual Formula 1 guessing game has begun. The completion of 2012's first pre-season test has delivered us the first batch of lap times to pore over - now we can start to work out just where everyone stands in the pecking order.
Like every year, without knowing how much fuel each car was running when it set a lap, what life the tyres had and what the precise track conditions were like, it's nigh on impossible to provide a definitive answer as to who left Jerez in the best shape.
Even so, the first week has provided us with enough to start piecing together the jigsaw. To do that, we must look beyond the timesheets - we need to observe cars on track; watch body language in the pits and paddock; and hear what people have to say.
Here, then, is what we have learned from the first four days of testing...
1. Ferrari has a lot of work to do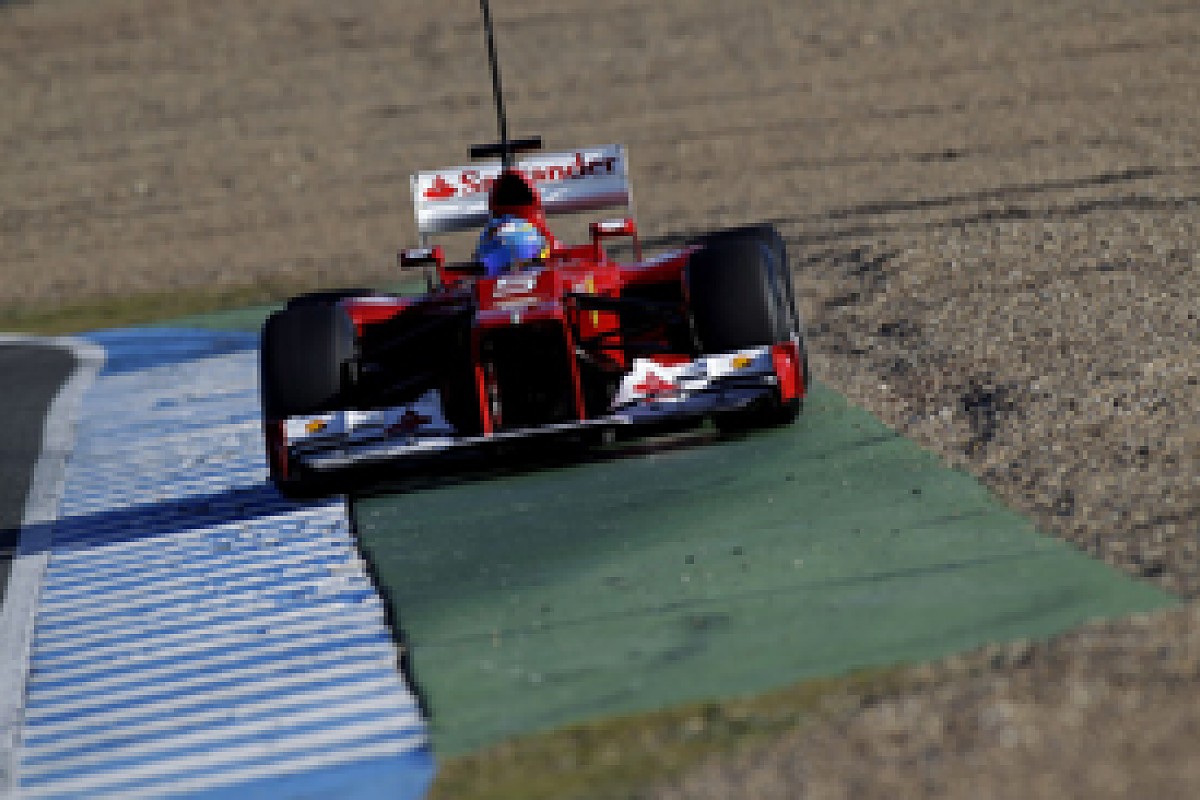 Major question marks surround the 2012 Ferrari's potential © LAT
There's little doubt that the main talking point of the week at Jerez was Ferrari. After being so bold in its declaration of fighting for world championship glory in 2012, and unveiling such a radical car, the pressure was always going to be on to ensure it came up with the goods right from the start.
Judging by the evidence from testing times and the mood pervading the team, that's not happened yet - but it doesn't mean its campaign is a write-off.
The impression from Ferrari was that the car itself was 'okay', but that perhaps the team was struggling to find a way to extract speed from it. There was repeated talk of experimentation, new configurations and deeper analysis needed.
Suggestions too that they were struggling to get their heads around finding a car well dialled in for a whole lap: when they sorted the car out for corner entry, it then suffered in the middle and exit of the corner; sort out the middle bit and it hampered the entry. And so it went on.
On the positive side, the team was lifted by the fact that the tyre warm-up issues that hampered its 2011 campaign appeared to be gone.
One bad test does not destroy a season, and if any team can turn its situation around before Melbourne, it's Ferrari. But there is no doubt that the midnight oil will be burning in Maranello for the next few weeks.
2. No surprises from Red Bull and McLaren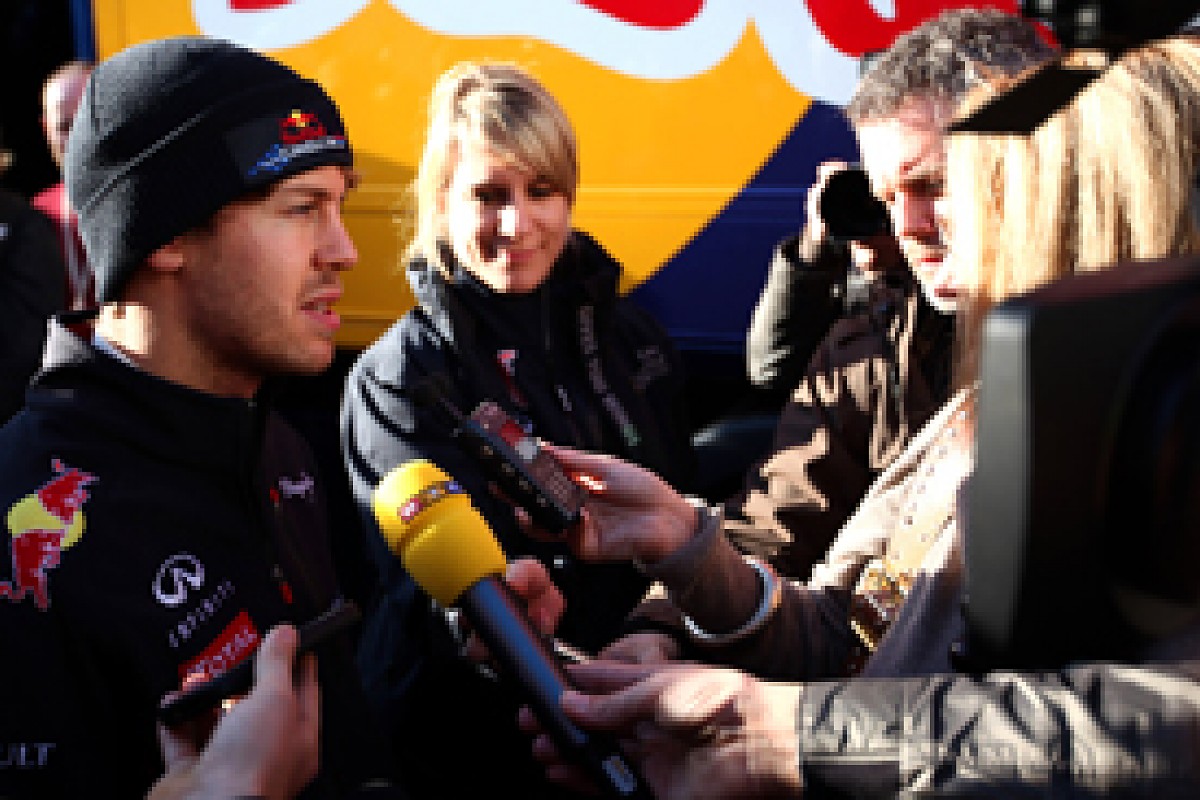 Vettel seemed satisfied © LAT
With the launch of new cars, the teams get to see what their rivals have been up to over the winter for the first time. It's one of the most nerve-wracking moments of the year. So there was some relief down at both Red Bull and McLaren that they appeared to have delivered the platform they needed to get down to work over the remaining test days.
For McLaren, this was a huge boost after its abysmal testing programme in 2011.
At Red Bull, we got as much indication as we were ever going to get that it too has delivered a strong package. Watching trackside, the RB8 looked mighty through both high- and low-speed corners.
And, for a team that operates under a deliberate policy of playing down everything, the fact that the drivers and team members had wry smiles on their faces whenever they talked about their car was a pretty good indication of where they were at.
3. Lotus could have a good one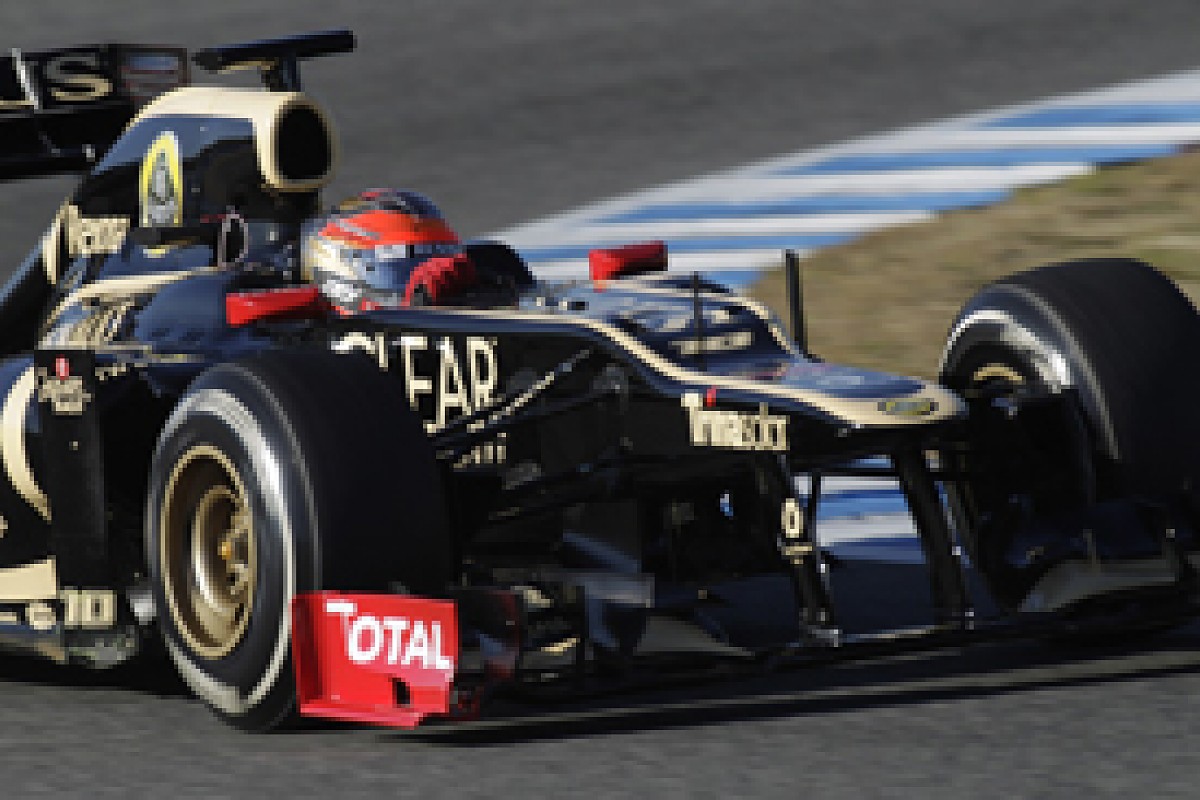 Lotus flew at Jerez © LAT
It's always a big mistake to read too much into the times in the pre-season tests (just remember Rubens Barrichello was fastest at Jerez 12 months ago), but there was no getting away from the fact that the new Lotus seemed to be in the game.
With both Kimi Raikkonen and Romain Grosjean taking turns at the wheel, the new E20 appeared both super-reliable and consistently strong on the timesheets. The team was able to tick off a lot of what it wanted to achieve in its testing programme - and you could sense a mood of quiet confidence.
This is not to say that Lotus has come up with a Red Bull beater. But if it can build on the platform it has delivered so far, what's to say it can't return to the form that helped it start 2011 so strongly.
4. There is a new Kimi/old Kimi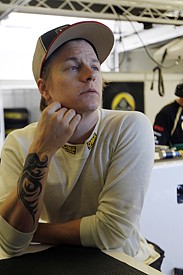 Raikkonen seems to have returned refreshed © LAT
The more he changes, the more he stays the same. Kimi Raikkonen appears to be more mellow and more mature since the last time he walked into the F1 paddock.
Well aware that he must make the most of his chance, there is the appearance of a new Kimi: fully fired-up by the new opportunity, keen to do the work that perhaps he was reluctant to do during that final season in F1, and determined not to let any off-track shenanigans distract him from his main job on it.
Yet there remain plenty of traits that we got used to seeing in the old Kimi. He has little time for boring questions from journalists; in media briefings his responses to the same old probes drew little more than grumbles - yet he responded in full-flow if he was asked something intelligent.
It's going to be fun having this new Kimi/old Kimi around - and even better if he's battling away at the front of the grid.
5. We will quickly get used to the ugly noses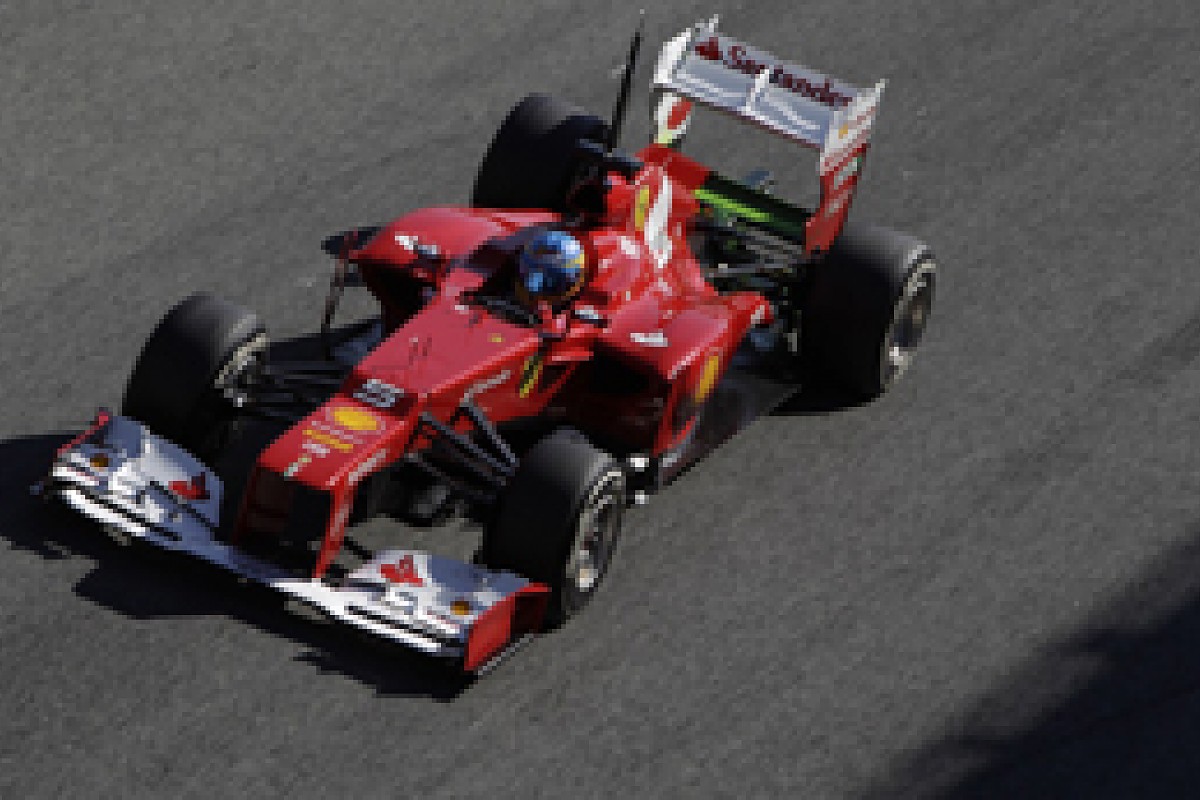 Even Ferrari admits its F2012 isn't very pretty © LAT
As the covers came off each new car at Jerez last week, everyone was looking out for just one thing: the stepped noses.
Fans, drivers, team bosses and the media have been pretty unimpressed with what has become known as the 'ugly' rule - with opinion only split about which of the cars has the worst-looking front end.
Yet while photographs tend to accentuate the ugliness, standing trackside, or watching the new cars close-up in the pits, the noses were not as offensive in the flesh.
So just like the wide front wings that looked weird at the start of 2009, but quickly become accepted, so too we will probably soon forget how shocked we've all been by the look of the 2012 cars.
Saying that, maybe each fly-past from the McLaren may serve as a reminder of just what a beautiful F1 car looks like.
6. Pirelli looks set to achieve its aim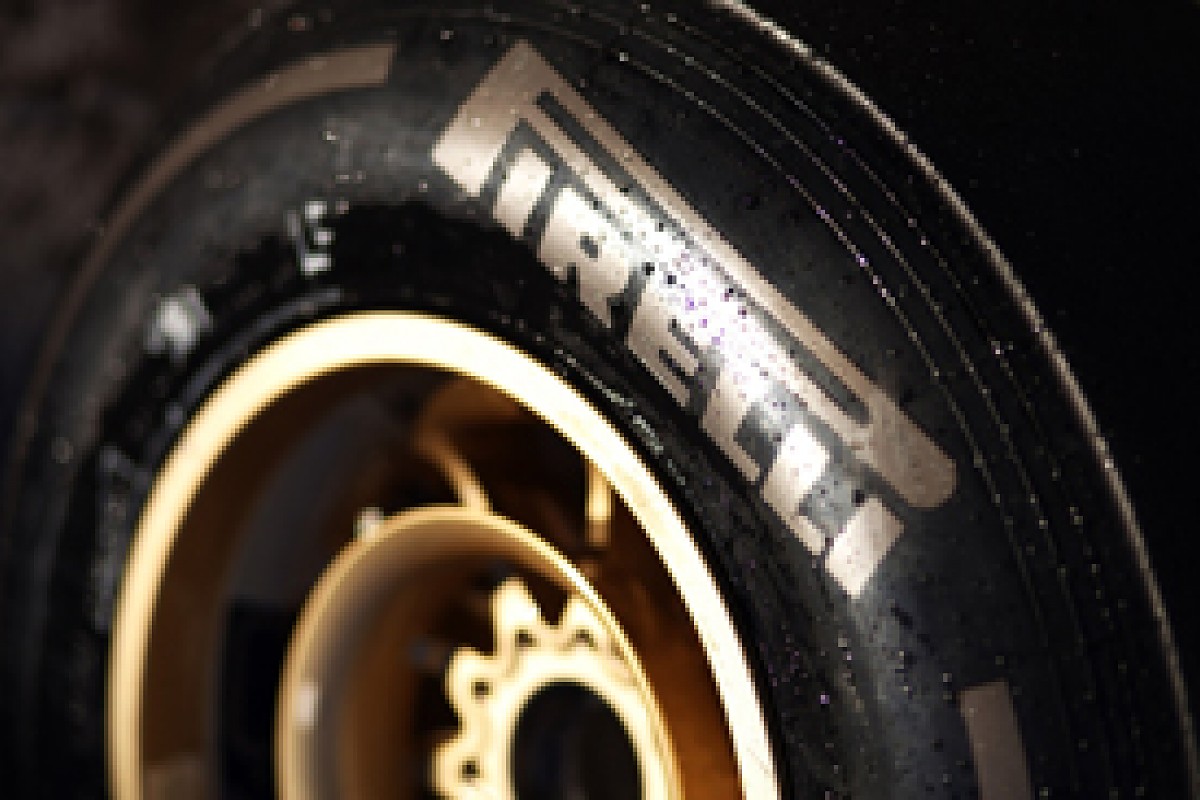 Pirelli has learned a lot in its first year © LAT
Twelve months ago there was tremendous uncertainty about the impact that Pirelli's attempt at F1 rubber was going to have on the racing.
Now, with a whole year of experience under its belt, Pirelli has more confidence in understanding its requirements - which is why its personnel left Jerez pretty upbeat with their findings of the week.
Its softer generation of tyres appear to have delivered exactly what was asked: a more stable rear end and a gap between compounds in the 0.8s region that Pirelli believes is needed to mix up the strategies in 2012.
Furthermore, the tyres appear to be much easier to warm up, which is going to help those teams, like Ferrari, which often had problems on the harder rubber last season.
7. Mark Webber has banished his 2011 blues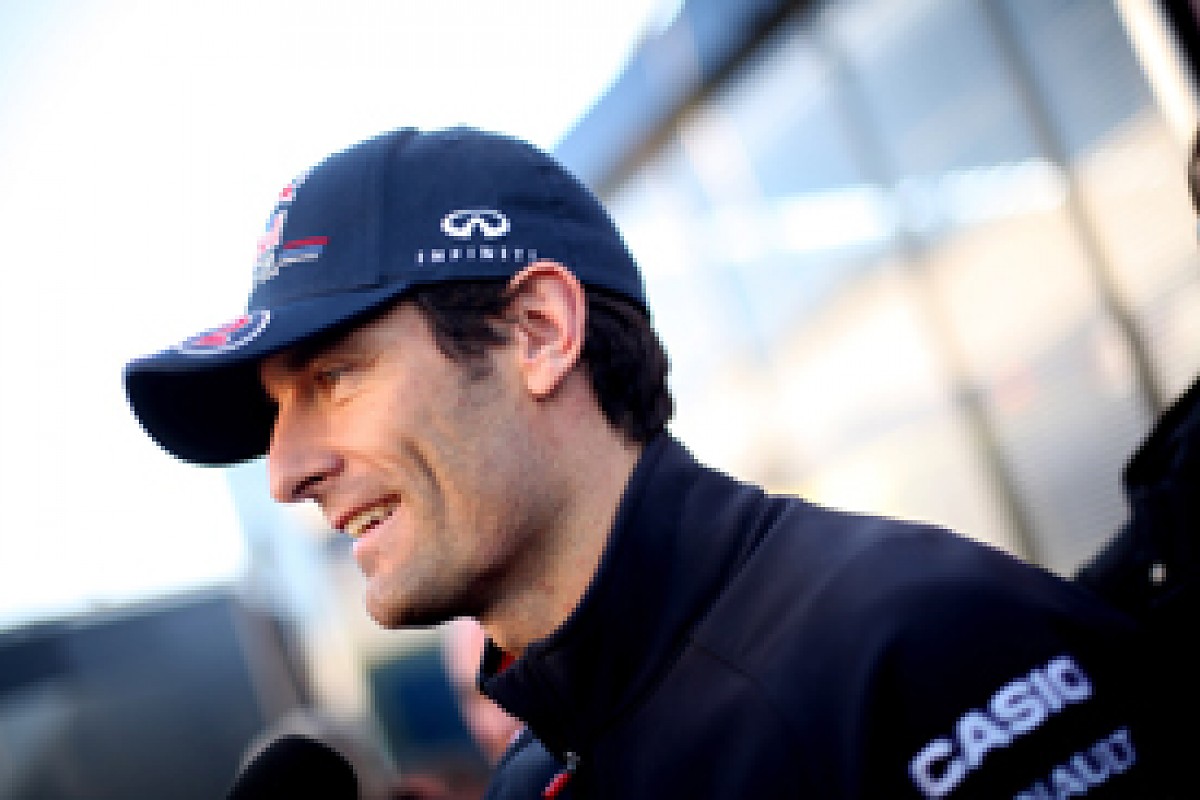 Mark Webber looks set for a better season © LAT
Mark Webber needed a good winter, and that's exactly what he got. As he arrived at Jerez for his first official duty of 2012, you could see the sparkle was back in his eye, perhaps for the first time since 2010.
The win in Brazil last year had helped, but so too had the weather and the training over what was the Australian summer. He's come back fitter than ever and raring to go after what he called one of the best post-season breaks of his career.
Best of all, he seemed pretty happy with the new RB8. It's a big season for the Australian - and one in which he knows he must do better than last year.
And who knows, perhaps the need to look over his shoulders at some quick youngsters like Daniel Ricciardo and Jean-Eric Vergne at sister team Toro Rosso will provide him with just the spur he needs to focus on taking the fight to Sebastian Vettel.
8. Exhaust development is going to be aggressive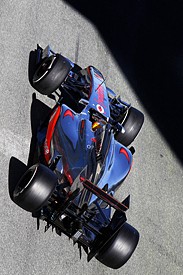 McLaren has an innovative exhaust solution © LAT
One of the most fascinating aspects of F1 design is the extent to which teams will push every aspect of the car to the absolute limit in the bid to find the few tenths of a second that can make the difference.
So, after they discovered first-hand last year through blown-diffuser development just how much speed can be found with the manipulation of exhaust gases, they were never going to roll over and not take things to extremes with the 2012-style periscope exhausts.
Jerez gave us the first glimpse of what is going to be a fascinating technical battleground in 2012. McLaren's and Ferrari's solutions, which appeared to channel the exhaust gases, raised a few eyebrows, but Charlie Whiting, FIA head of the technical department, was happy with things.
Their designs may be the route to go. So expect some pretty aggressive solutions to appear over the course of the campaign, with teams certain to be pushing the limits of the regulations.
9. Caterham has matured as an F1 team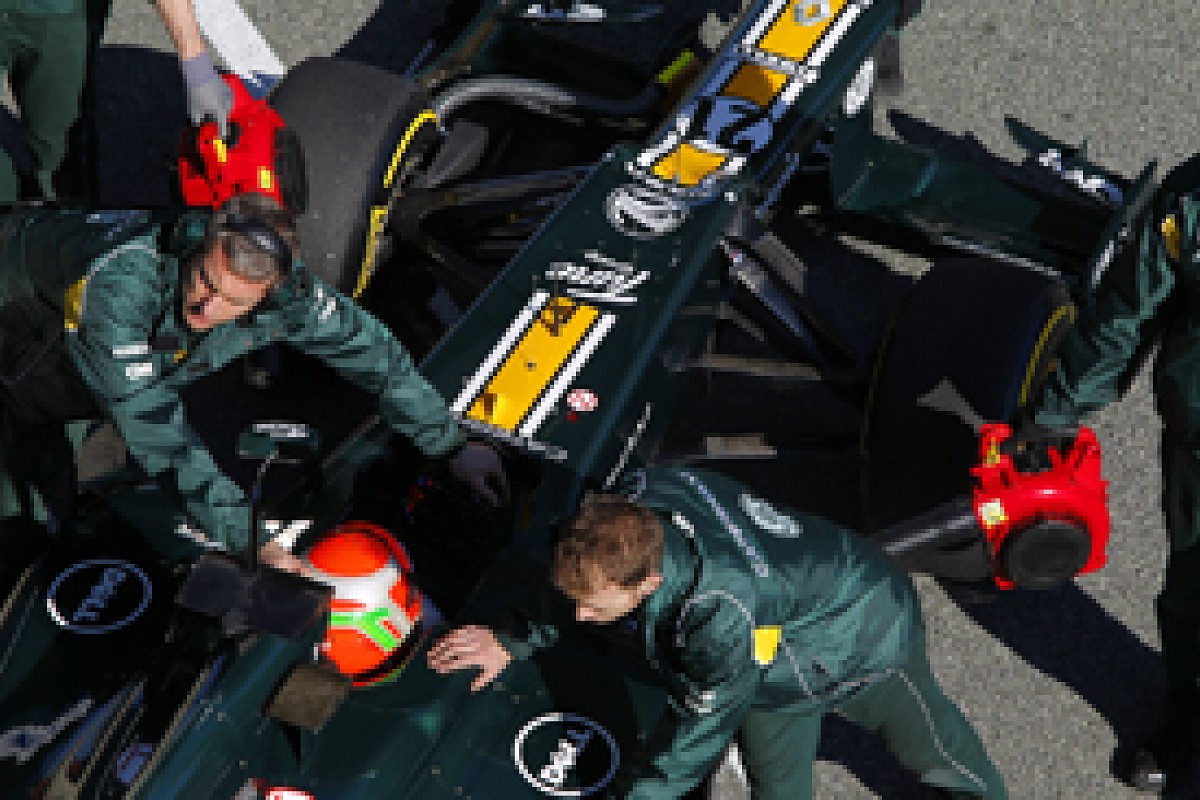 Trulli was thrilled with his start to 2012 © LAT
Despite a fairly crude issue with a starter-motor on the first day that cost it valuable testing time, the rest of Caterham's running at Jerez gave the Hingham-based outfit plenty of cause for optimism.
The team's contender appeared pretty solid out on track; it ran through its KERS programme like a fully-experienced outfit, and Jarno Trulli went as far as suggesting that it was the best new-car test he could remember in his career.
With neither HRT nor Marussia running their new cars before the final test, Caterham showed it was ready to step away from the new kids on the block and start fighting with the established teams.
10. There really is not long until Melbourne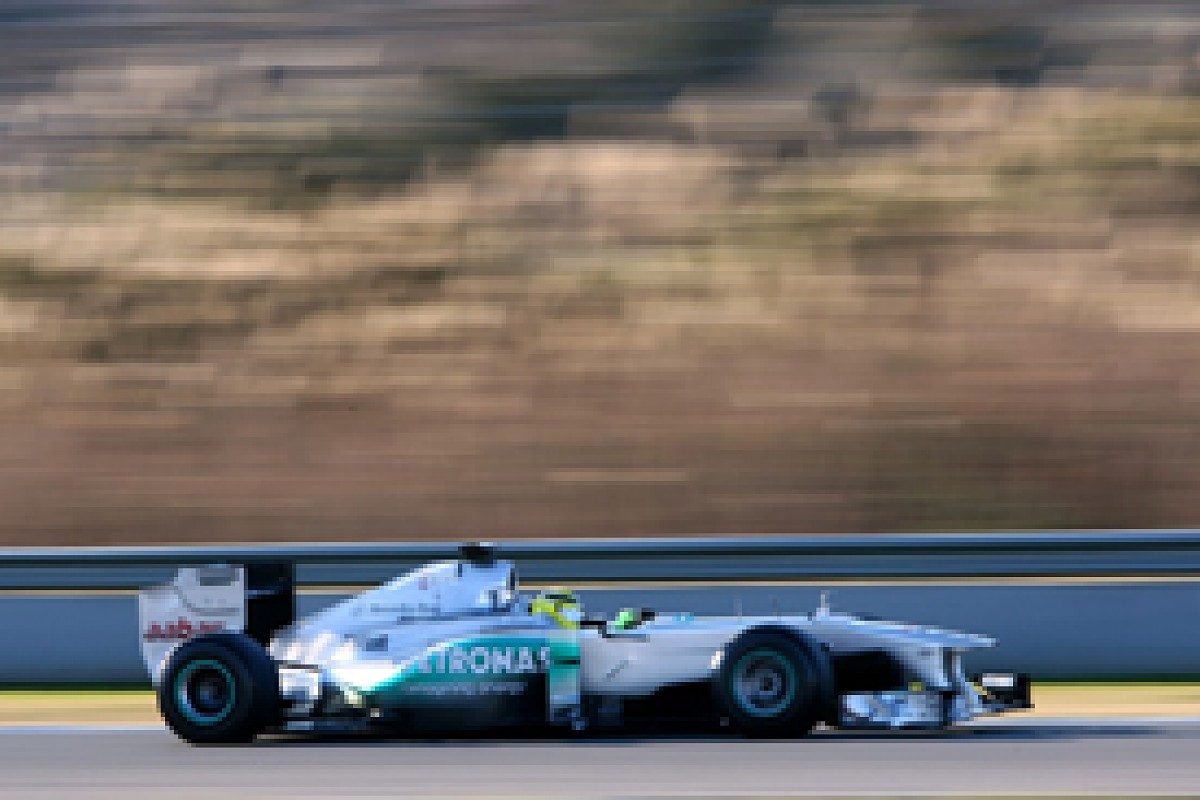 Mercedes' 2011 car was quick but the new machine won't be ready until the second test © LAT
When Mercedes announced in December that it was holding back its new car until the second pre-season test, it seemed nothing too out of the ordinary, as McLaren and Red Bull had plotted similar paths in the past.
But reality has bitten this week, and every team has woken up to the fact that there really is not long to go until Melbourne. There's just eight days of testing left, and with very cold weather expected for test two in Barcelona later this month, it could even mean that only the final test is of real use.
It means the pressure is on Mercedes to ensure it hits the ground running later this month, for if other teams are getting nervous about how little time there is to go, then the butterflies must be quite extreme in Brackley.