Valentino Rossi flies right past me at what seems like 200mph, darting from side to side on his snowboard. Then, moments later, two chaps dressed in Ferrari gear - followed by a camera crew - are whizzing down the slopes after him.
Amid all the excitement - and discussion with a colleague about whether it was Fernando Alonso or Felipe Massa - I lose my footing, grab a front edge on my snowboard and tumble head over heels into the snow. The quick boys are long gone by the time I am back on my feet.
Welcome to the slightly surreal world of the Ferrari and Ducati Wrooom media event, where those lucky enough to be present get a unique opportunity to chew the fat and spend time with drivers, riders and team managers in a way that is just not possible at F1 races these days.
On one level, Wrooom is a simple promotional event - where the Philip Morris backers of Ferrari and Ducati lay on the stars, the media access, the press conferences and the entertainment to generate a great deal of publicity during what is a fairly quiet time for F1 and MotoGP news.
This year's was the 22nd Wrooom event
Yet, over its 22 years, Wrooom has grown into something far more than a simple sponsorship stunt. There is very much a human element to the week too - where the socialising and relaxing together is just as important as the quotes that are spoken at the press conferences.
Where else can you chat to colleagues while travelling up a cable car; or crammed into the back of a snowcat, or sat at the bottom of a ski slope late at night, cup of mulled wine in hand, waiting for colleagues to return on skis from a restaurant high up a hill?
In fact, you could go further than that and suggest that it is the moments away from the microphone - when team bosses and drivers are able to talk at ease without fear of their words being spun around into a sensational headline by someone at a far away computer screen - that are actually more important.
Nothing shows this more than Alonso's week - where if you had just read his quotes from the official press conference you would have thought that he was in a thoroughly depressed and angry mood.
Yes, he was evasive with some journalists - answering 'don't know' to a few questions - and certainly raised some eyebrows when asked to comment about high praise that Stefano Domenicali had heaped on him earlier in the week.
"Nothing changes," said Alonso, as he glanced up from doodling on a notepad in front of him during the questions. "I have always tried to do my best and I speak to him every day. I know what he thinks without having to come here and speak to you about our relationship..."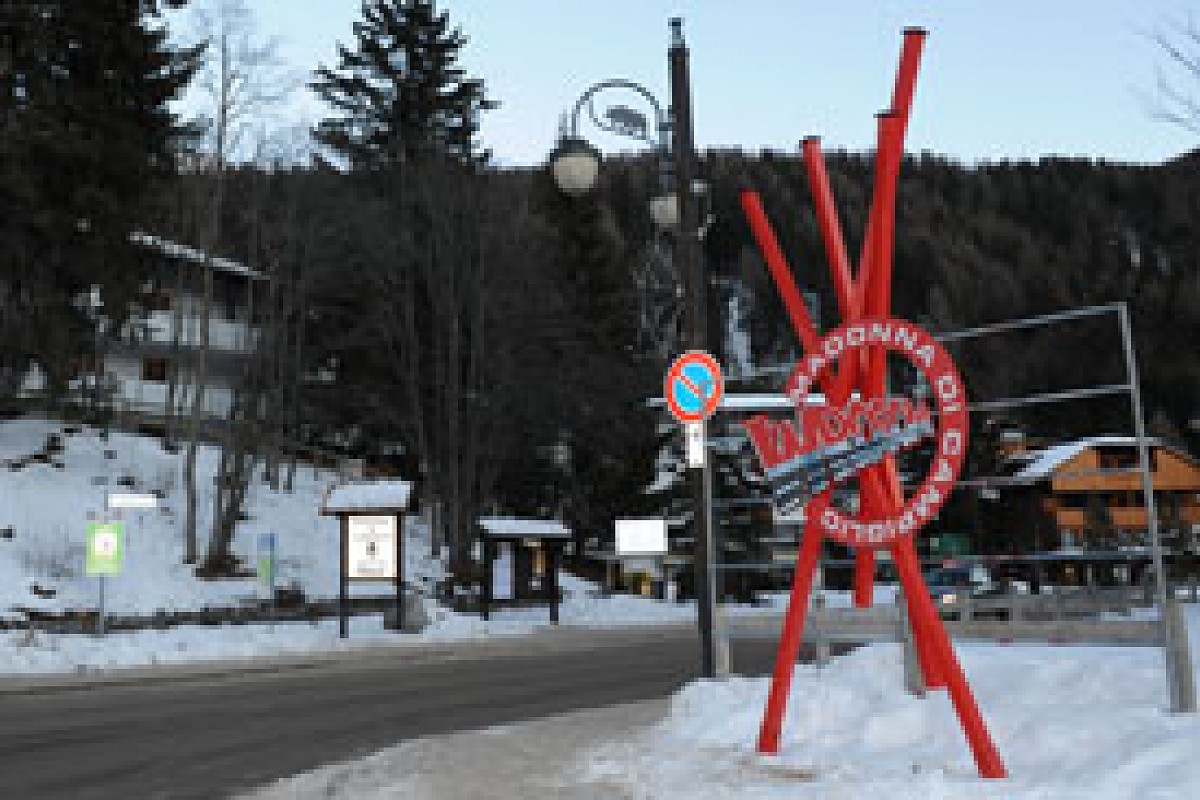 Fernando Alonso, Felipe Massa and Luca di Montezemolo, 2012 Wroom
It was a pretty big batting away of the question, but when Alonso later moaned about some ridiculous stories about his personal life - when, for example, some had claimed he had been partying in a Madrid nightclub on the very night he was racing in the Japanese Grand Prix - you could understand why he was a bit short with some sections of the press.
Yet to believe that Alonso's mood was a reflection of how he feels inside Ferrari - rather than just a reaction to a few stories written about him - would be totally wrong, judging by the way he acted over the rest of the week when surrounded by his team.
He behaved like a man wholly at ease with his surroundings and where he finds himself in F1. And at the end-of-week party at the Zangola nightclub - where all those who had played a part in the week assembled to sign things off - Alonso did not just go through the motions, show his face and bail out as early as possible.
He took his place behind the DJ decks, chose the songs, shouted out thanks to those who had made the week a success, posed for photographs and got Felipe Massa and Giancarlo Fisichella to dance on stage... Not bad for a night's work!
Yet, the week was not just about Alonso - for there was important bonding going on elsewhere. Domenicali made a brief return from Wrooom to the factory - it is a three-hour journey by car - in the middle of the week to oversee progress on the 2012 car before returning to the Dolomites to finish off the week.
Joining us for a chat high up Monte Spinale, at the Fiat Chalet on Friday lunchtime, we talked informally about the season ahead, family life, the mood back at base, the pressures of his job - and how the expanding F1 calendar has now taken over everyone's lives.
You would never have imagined that here is a man with the weight of expectation from millions of Ferrari fans worldwide on his shoulders.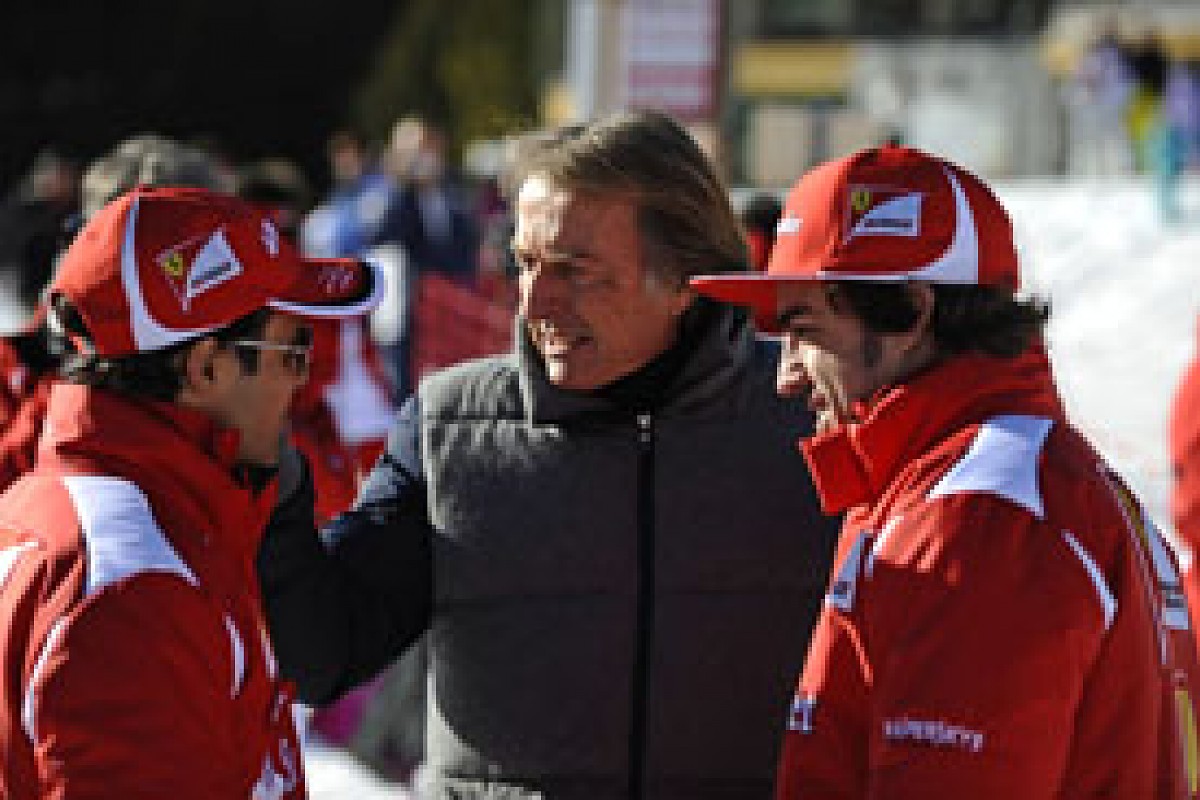 Fernando Alonso and Felipe Massa snow karting
Massa too - a man who knows it is vital he delivers strongly on track this season to secure an extended stay at Ferrari - did not seem like a driver about to roll over and accept his fate. All week he was laughing and joking with the Ferrari crew, embracing the fans and was honest and relaxed with the media.
You should have seen the grin on his face too as he came home ahead of a spinning Fernando Alonso in the traditional ice kart race on Friday night - and then triumphed after a brilliant overtaking move on Valentino Rossi in the Fiat 500 ice race later on.
Standing in the middle of that frozen lake watching those races, with thousands of locals surrounding us, crammed high on to snowy banks to catch a glimpse of their heroes, you realise that Madonna di Campiglio is a unique event - and one that only a team as big as Ferrari, with its long history and success, could ever pull off.
And that I will never be as good on the snow as Rossi, Alonso and Massa...