Sebastian Vettel won his second championship on the trot and set many milestones along the way.
This table sums up his season, compared to the best in history:
Mark Webber, in a less dramatic way, repeated his third place of 2010, improving on points (+16), but recording only one win, in the last race. Webber wasn't able to repeat some of his great performances of 2010 (Monaco and Spain) and failed to be a championship challenger from the beginning - after six races he had only just over half the points of his team-mate. There's one field in which Mark excelled: fastest laps. He posted seven this year, more than double the three each scored by Hamilton, Button and Vettel.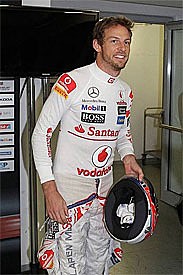 Button enjoyed a great season © sutton-images.com
Jenson Button scored his second-best career result after his championship win in 2009, finishing as runner-up in the standings. Compared to 2010 he improved on wins (three instead of two) and podiums (12 instead of seven), but most notably he was the first team-mate to beat Hamilton in the standings over the course of a season.
Lewis Hamilton scored the same number of wins as Button, but finished well down the order in fifth, equalling his worst-ever position from 2009. The slump in his performances is particularly striking in the second half of the season, where he finished on the podium twice, while Button posted eight podiums in nine races.
With the third car in terms of performances (see teams), it's something of a miracle that Fernando Alonso was able to bring home 10 podium finishes, as he also did in 2010. But the composition was different: last year half those podiums were wins, while this year the Spaniard was able to win only at Silverstone. The lack of speed of the car is reflected in his qualifying performances: his third season without poles (after 2001, Minardi and 2008, Renault) out of his 10 years, and the equal-lowest number of front-row starts since he left Minardi: only one, as in 2004 and 2008.
Felipe Massa was often hit by problems in the races (four accidents, one gearbox failure, four slow pitstops, two punctures, one spin, one broken suspension), and this resulted in only 118 points, only just over half the amount of the driver above him in the standings (Hamilton, 227). Setting aside these problems, Massa was never in the league of his team-mate in qualifying (4-15) or in the races (zero podiums to 10).
Another driver often hit by problems in 2011 was Michael Schumacher: in at least 10 races he was slowed down by contact with other drivers or mechanical problems. When he was trouble-free he showed good pace, finishing fourth in Canada and three times fifth, in one case climbing from 24th grid spot, in Belgium. His weak point seems to be qualifying: since his comeback, he is 7-31 against Nico Rosberg.
His car number this year was 8, but the lucky number of Nico Rosberg seems to be 7: he finished seventh in the standings (for the third consecutive year) and was seventh in qualifying nine times. He was also seventh in five races.
At Renault, the number-one seat was not a comfortable one after the replacement of Robert Kubica. Nick Heidfeld was chosen, but the team sacked the German after 11 races, replacing him with Bruno Senna. The decision didn't pay off in the end, as Senna was able to score only two points. This is due largely to a slump in performances by Renault - in the same timespan, Vitaly Petrov scored only five.
Vitaly Petrov enjoyed the Renault team's strong start of the season, posting his maiden podium in the opening round in Melbourne, then faded towards the middle and the end of the season. He finished only three points ahead of sacked team-mate Heidfeld, having run eight races more.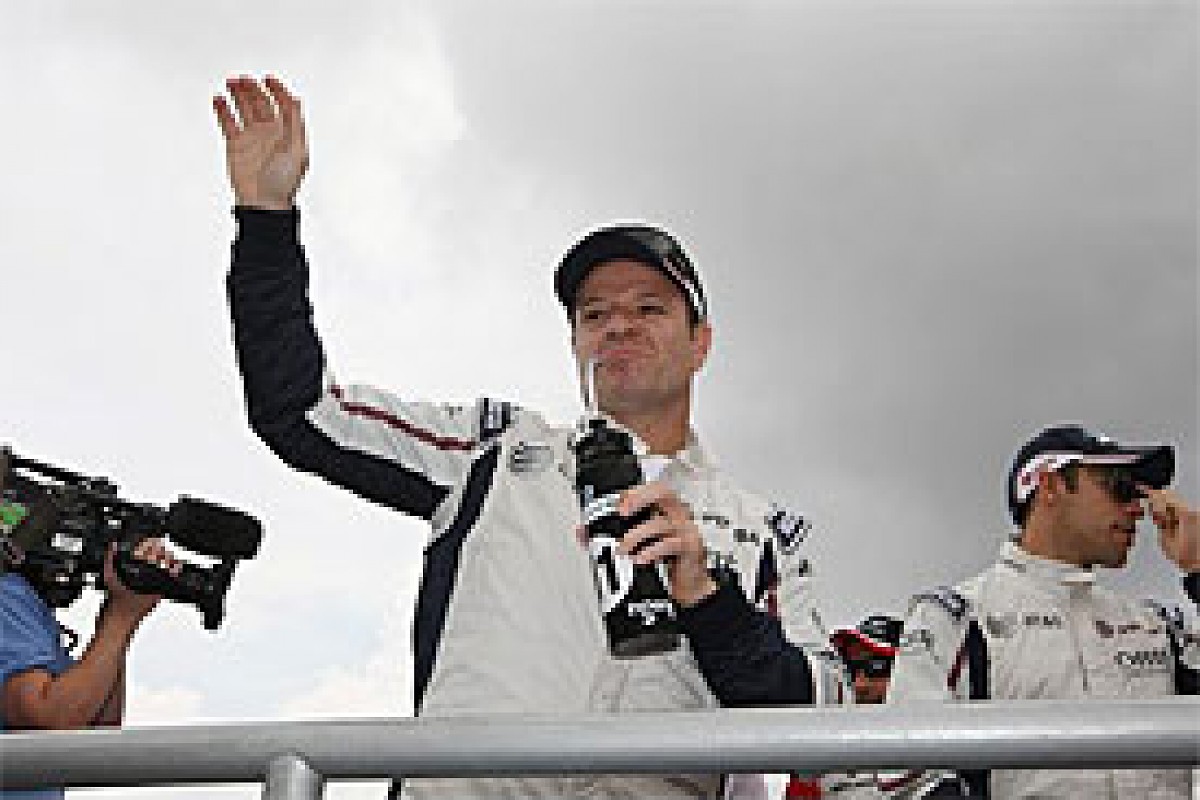 Barrichello may have said goodbye to F1 © sutton-images.com
A disappointing season for Rubens Barrichello. This year he was 17th, as in his maiden season of 1993, and in his 19 seasons in F1 he has finished lower in the standings only in 2007 with Honda, when he was 20th. For the first time in his career he failed to start from the top 10 at any race.
Adrian Sutil recorded his best season performance, finishing ninth in the standings, and improving for the third year running: he was 20th in 2008, 17th in 2009 and 11th last year.
Paul di Resta took the title of 'rookie of the year', with 27 points, nearly double the score of rival Sergio Perez (14). Pastor Maldonado finished third in this ranking with a single point, scored in the Belgian Grand Prix. Improving performances and top reliability were the key for di Resta: he completed 5654km in races, more than any other driver, with Fernando Alonso next on 5641. He scored 25 points in the second half of the championship.
Same finishing position as last year (12th) for Kamui Kobayashi, who in contrast to di Resta scored 27 points in the first 10 races and only three afterwards.
It was a best career result, 15th, for Sebastien Buemi, but he wasn't helped in his late run: he suffered three mechanical failures in the last five races, after being trouble-free in the previous 28.
Jaime Alguersuari also recorded his best career placing, 14th, increasing the gap to Buemi from three points to 11 over the last five races.
Behind Pastor Maldonado, the last driver in the points, the classification is based on the best finishing position throughout the year. Pedro de la Rosa, with only one race under his belt in 2011, was able to finish above all the others.
Teams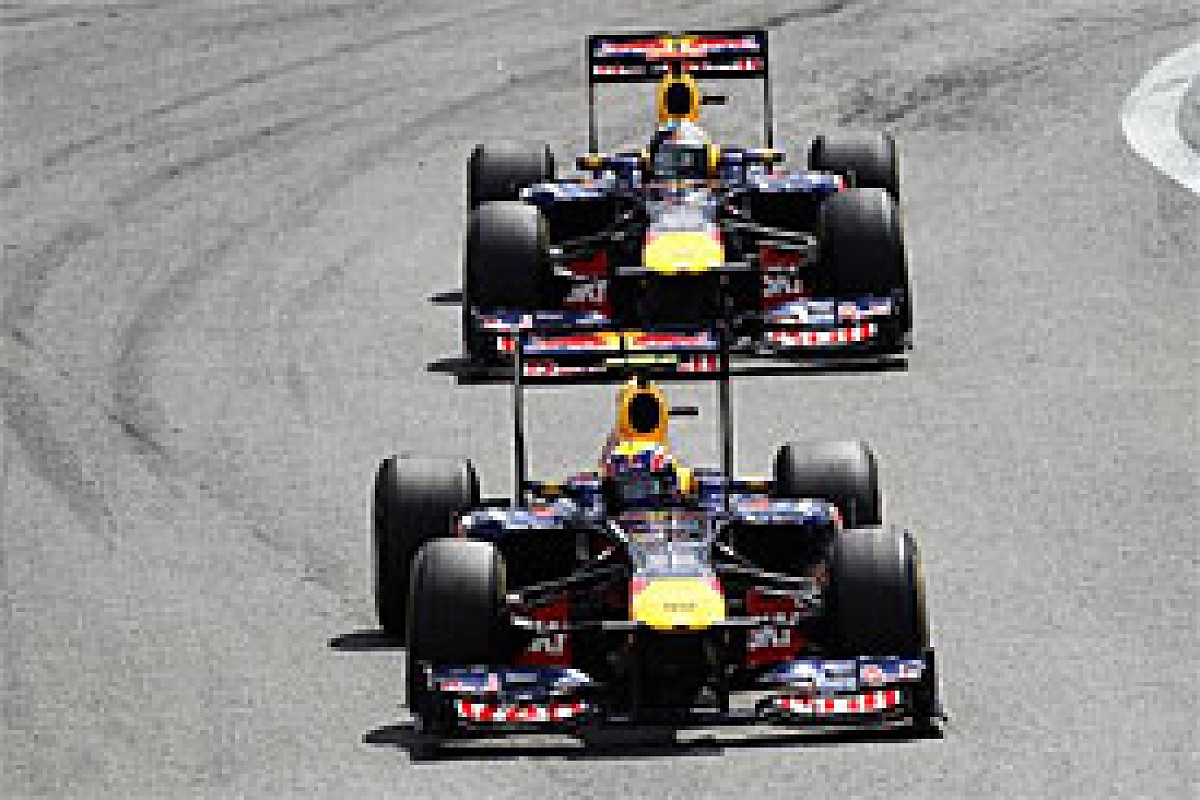 Red Bull crushed its rivals in 2011 © sutton-images.com
Red Bull had already dominated the 2010 season, but in 2011 went even further: wins (from nine to 12); poles (from 15 to 18, a new season record); fastest laps (from six to 10); and podium finishes (from 20 to 27). Red Bull was the first team since McLaren in 2005 to record at least 10 wins in a season.
The team's 2011 tally of 12 hadn't been matched since 2004, when Ferrari posted 15. There's one figure that sums up the domination of the Milton Keynes cars: they led 70 per cent of the total distance run, the 11th-highest all-time value in the entire history of the Formula 1 World Championship.
This table is led by the 1988 McLarens, which led for an astonishing 97 per cent of that year's total distance. The highest value of the past decade was recorded by Ferrari in 2002, with 81 per cent.
The constructors' championship in 2011 had the same top five as 2010. The Red Bull domination meant the stats for McLaren were only slightly different from 2010: the team recorded one more win (six to five) and two more podium spots (18 to 16). McLaren has not won a constructors' title since 1998.
Ferrari went backwards in 2011: only one win, compared to five in 2010. The team has taken only two poles in the past three seasons and only six front-row starts in the same period. The red cars this year were almost invariably placed on the third row (19 times out of 38) and classified between third and sixth, with Massa acting as a benchmark: six fifths and five sixths at the chequered flag.
If Ferrari was the third team, Mercedes was constantly the fourth: under normal circumstances (setting aside failures and accidents) the team finished ahead of one of the top-five drivers (Vettel, Webber, Button, Hamilton, Alonso) only twice all year, when Rosberg finished fifth in China ahead of Alonso, and outpaced Button in Turkey.
Otherwise Mercedes was challenging Massa for the 'best-of-the-rest' placing. For the first time in its history, Mercedes recorded a blank season for wins, poles, fastest laps, podiums and front-row starts.
Renault was quick to capitalise on a good start of the season, collecting its only two podiums in the first two races, then going sharply backwards. The team scored 66 of its 73 total points in the first 10 races. Renault leaves F1 on a low note: its third season without wins, its second without poles and with less than half the points scored in 2010: 73 to 163.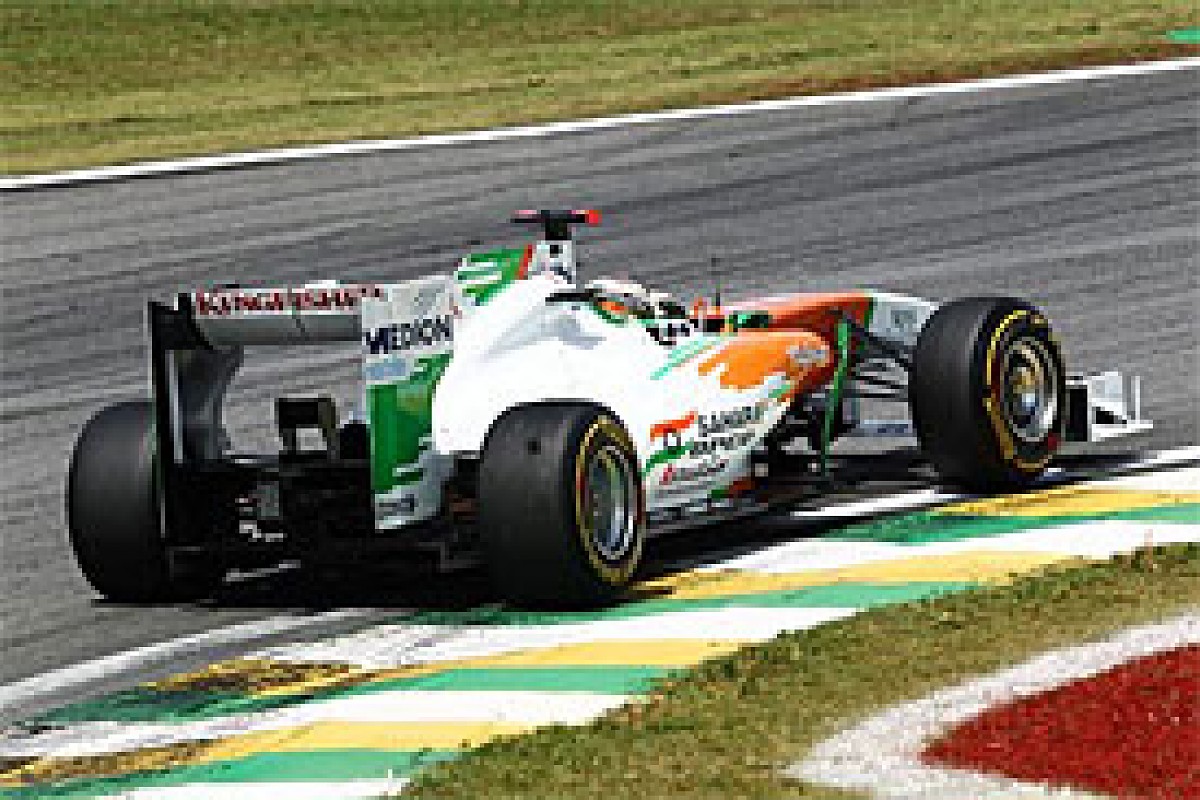 Force India enjoyed its best F1 season yet © sutton-images.com
Force India recorded its best finishing position: a sixth place. The team is constantly improving - it moved from 10th in 2008 to ninth in 2009, to seventh in 2010. The team scored just one more point than in 2010: 69 to 68. Force India scored 57 points in the last 10 races, effectively replacing Renault as F1's 'fifth' team.
Exactly the same points scored in 2011 as in 2010, but one position higher for Sauber: like Renault, the Swiss team lowered its form in the second half of the championship, scoring only nine points in the last nine races.
Toro Rosso was able to score more than triple its points from 2010: 41 to 13, to reach eighth spot in the constructors standings, the team's best result since 2008. That was STR's best season, when it recorded its only win and pole with Vettel at Monza to gain sixth in the standings. Toro Rosso is improving constantly since 2009, when the team was 10th; last year it finished ninth.
The improvements of Force India and Toro Rosso meant that the historic Williams team was left behind. Nine times constructors champs, Williams recorded its worst season since 1978, when it was equal ninth. This was the first year since 1977 when Williams failed to post a win, pole, fastest lap or podium finish.
In their second year, new teams Lotus, HRT and Virgin remained at the bottom of every chart. Like last year they were placed in the last three championship spots, in the same order, without scoring a single point. From these teams there were only three Q2 appearances, all by Lotus driver Kovalainen.