Over the past couple of weeks we've had confirmation that Vitaly Petrov, Bruno Senna, Jaime Alguersuari, Sebastien Buemi and Adrian Sutil are on the Formula 1 job market, and are thus chasing the final two empty seats at Williams and HRT.
With such an array of talent on the sidelines, attention has turned to those who will be on the 2012 grid, and internet forums have been buzzing with suggestions that this or that driver doesn't deserve to have a spot.
Inevitably, one of those to come in for a lot of stick is Pedro de la Rosa, who was announced as an HRT driver shortly before the Brazilian Grand Prix.
There was logic to the decision - the team wants both to grow and to emphasise its Spanish roots, and de la Rosa provided an ideal solution.
Anyone criticising him for taking an opportunity that presented itself is being a little short-sighted, given how hard he has worked to stay in the game.
It's easy to forget that he has been on the receiving end of bad news more than once: he was dropped by Arrows at the end of 2000, by Jaguar Racing at the end of 2002, and by Sauber in the middle of 2010.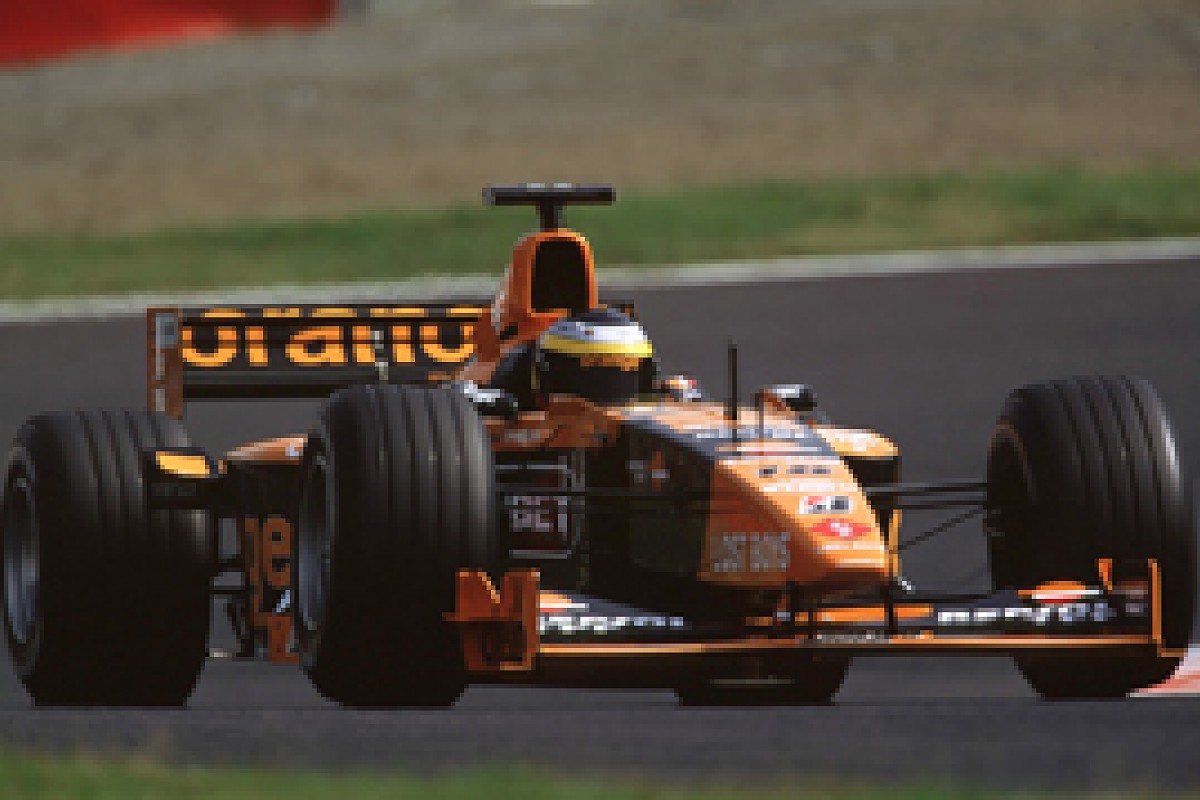 De la Rosa impressed for Arrows in 2000 but then lost his seat to Enrique Bernoldi © LAT
Each time he's fought back and managed to keep his career alive. It's not by chance that he's still around - he brings with him an enviable package of performance, experience and knowledge.
And he's also a good bloke, something that counts for a lot when it comes to having a driver on board who acts as a positive motivating force.
However, one thing counts against him, and that's age. A few weeks older than both David Coulthard and Jacques Villeneuve, de la Rosa turns 41 in February.
Michael Schumacher's struggles to get back to where he once was have put a renewed focus on the passage of time, but as with anything in life, it's dangerous to make generalisations.
"For me the age is not that important," de la Rosa insists. "It's how old you are mentally.
"Nowadays, the new generation of drivers is coming in at 20, and by the time they are 30, they're burned out. I came into F1 at 28, so I'm not that old mentally.
"And let's face it, if you have taken care of yourself all of your life like I have, F1 is not that demanding physically. You don't need explosive muscular power, you need endurance.
"If you see marathon runners or cyclists, they all perform best when they are 35. We should not forget this is not a 100m sprint race, this is long distance..."
De la Rosa has not exactly enjoyed a standard F1 career. Melbourne will be the 13th anniversary of his F1 debut with Arrows, and yet during that time he has made just 85 grand prix starts.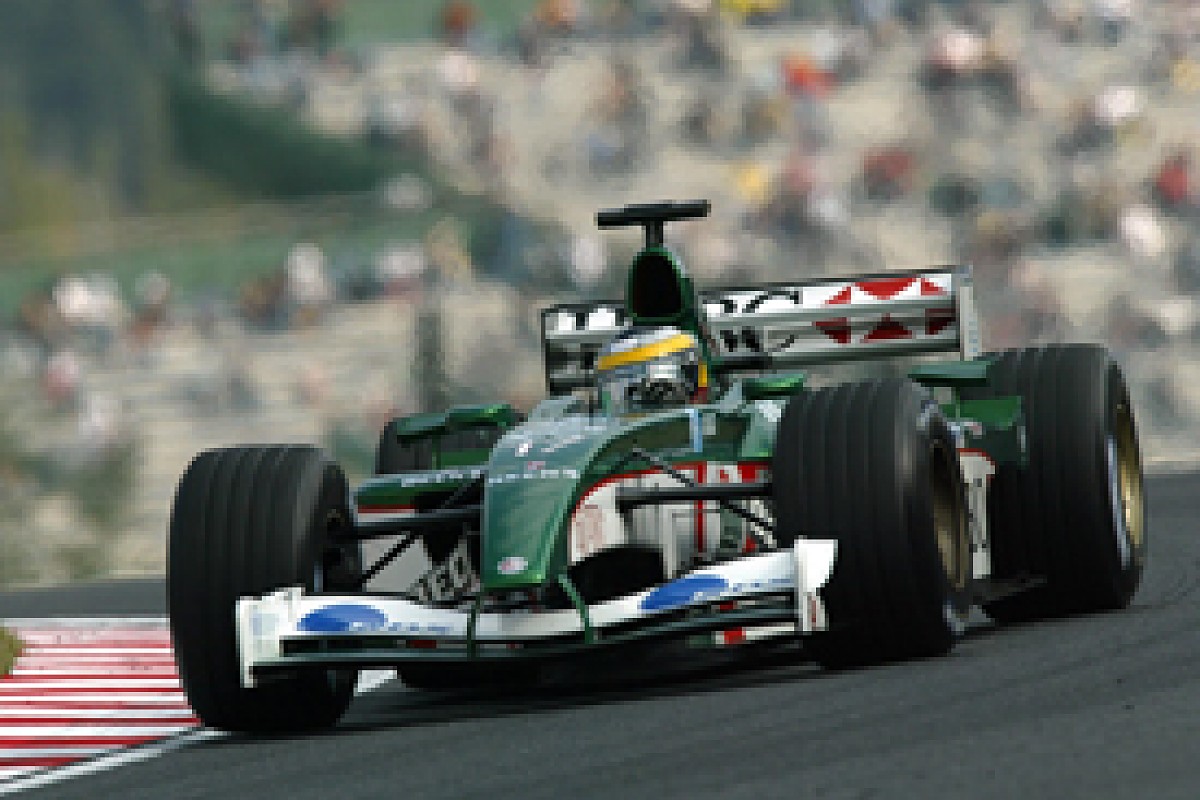 Jaguar in 2002 was the last time de la Rosa managed a full F1 season © LAT
Thanks to his abortive stint with Sauber, 2012 will be his first full season for 10 years.
"Alex Wurz said to me the other day it's my sixth comeback," he jokes. "That's fine, I'm happy!"
This past season has been unusual even by de la Rosa's standards. He began it as a Pirelli tester, and ended it with an HRT race seat.
In between he returned to McLaren as third driver and - against the odds - made a surprise appearance for Sauber at the Canadian GP, deputising for the unwell Sergio Perez.
"It's been an amazing year for me. If at the beginning someone had told me what was going to happen, I would have never believed it! I've learned a lot."
After being dropped by Sauber in 2010, de la Rosa slipped easily into the Pirelli testing role vacated by Nick Heidfeld, his replacement at the Swiss team.
After losing his Sauber seat in 2010, de la Rosa jumped at the chance of working with Pirelli
He was the ideal man for the job, given the fact that he was fresh from racing on Bridgestones. The Pirelli experience was to prove equally valuable for de la Rosa.
"The bottom line is that I had a huge opportunity to develop the tyres with Pirelli, but not only the slicks. We had a lot of laps developing the intermediates and the full wets, which was fantastic, in very different climates.
"I started in the first week of October 2010, and we were testing four days every two weeks, something like that. We went to Valencia, Paul Ricard, Barcelona, Bahrain and Abu Dhabi - day and night, and dry and wet!
"It was a very good programme, very intense. We were doing over 700km per day. It was a great experience. It helped me feel I was useful for McLaren, and for Sauber, during the year.
"Without the work I did for Pirelli, I wouldn't have had the chance to replace Perez, and McLaren wouldn't have been interested in recruiting me back.
"So therefore I wouldn't have ended up where I am now at HRT. I owe a lot to Pirelli for giving me what I thought was a very interesting task."
On March 9 it was announced that de la Rosa was returning to McLaren. It seemed an odd decision at the time given that he would not have a chance to test the 2011 car, not to mention the fact that Gary Paffett had established himself in the third-driver role while de la Rosa was at Sauber.
In fact he knew that the Pirelli testing programme was winding down as the tyre manufacturer acknowledged that the Toyota TF109 hack was coming to the end of its useful life.
He'd racked up some valuable mileage - indeed his final Pirelli test came after he'd officially rejoined McLaren - but he recognised that getting involved in a team was the only way forward.
His return also allowed Paffett to focus on his DTM programme rather than spend every second weekend hanging around the F1 paddock.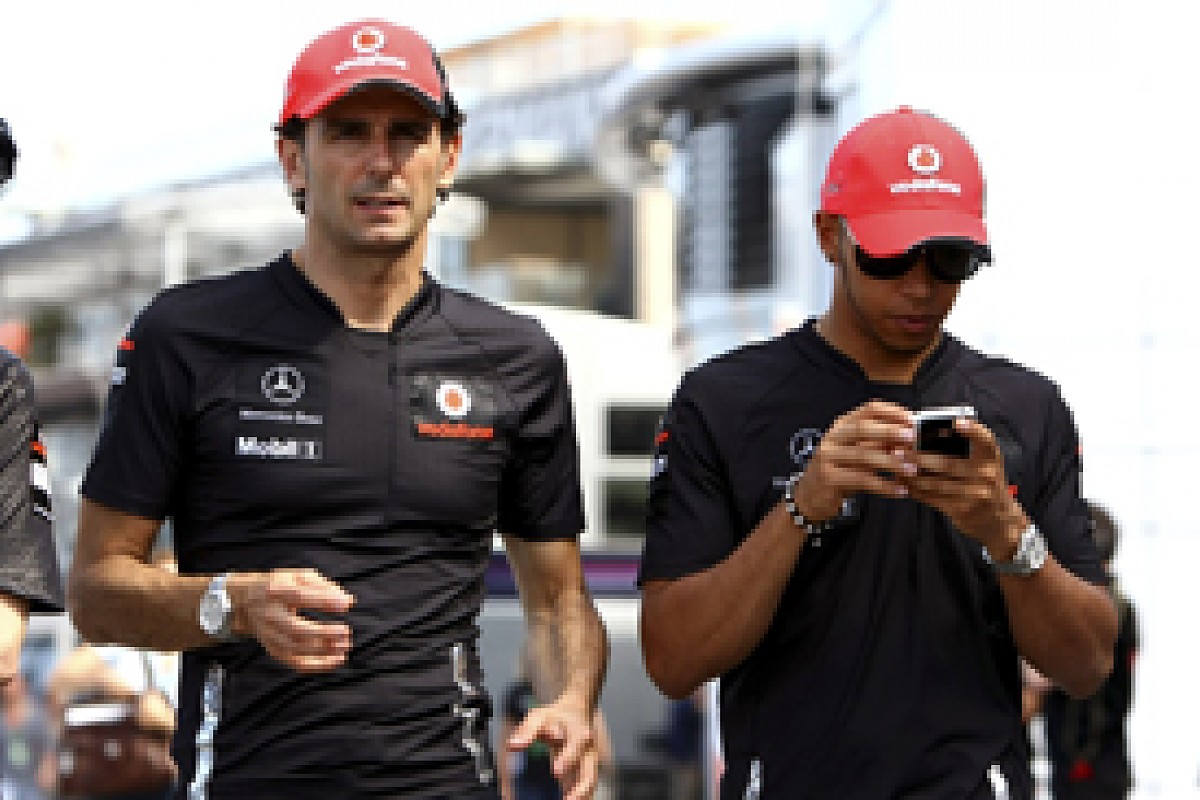 De la Rosa has been waiting on the wings in case either McLaren driver was indisposed © LAT
"The testing was drying up, first of all," says de la Rosa. "I was a reserve driver because I could not race, but at least it was still the closest thing to racing that there is in F1.
"I realised if I stayed with Pirelli, I wouldn't have any opportunity to go back racing anyway. So I said to myself I'm still better off being at McLaren, because if there's any problem with one of the race drivers, I'll still have a chance.
"Being at Pirelli, I'd do more kilometres, but I'd not substitute for anybody. That was the key that changed my mind.
"So I had the opportunity to come back to McLaren, which always makes you learn. That's the good thing about being there - even if your role is very limited at the track, you never stop learning in the simulator.
"You're working with the cleverest engineers out there. Personally, it keeps you rich inside.
"I did all the aero tests, but I never drove the MP4-26 at a proper race track. That's how it is! I wouldn't have minded jumping in without having driven it.
"But I don't think I would have done a good job if I'd have substituted for either of the two race drivers at the end of the season, because I'd been too long out of the car, even if I'd done simulator days every week.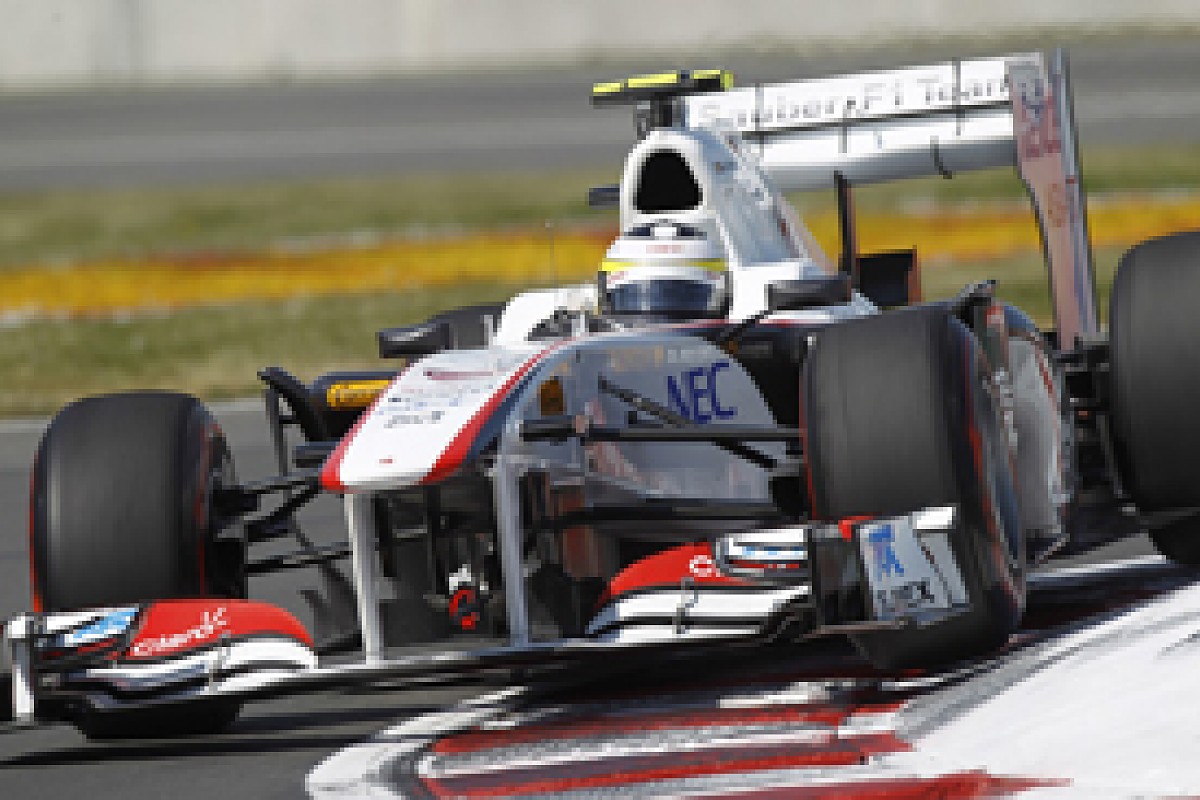 Sauber chance in Montreal was very short notice © LAT
"When I had to substitute for Perez in the Sauber, I was very fresh, so I was very confident that I could do a good job."
After the Mexican rookie's crash in Monaco, Sauber knew that he might not be fit for Montreal.
It was felt that Esteban Gutierrez wasn't ready - the GP2 driver didn't even go to Canada - and instead the team had some preliminary contact with de la Rosa and McLaren about borrowing him back.
Fortunately someone at Hinwil had the foresight to add his 2010 seat to the Montreal freight...
Perez was ultimately pronounced fit, and when FP1 got underway de la Rosa had pretty much forgotten that the back-up plan was ever discussed.
But Perez felt dizzy under braking and cornering, and wisely told the team that there was no way he could continue. Sauber team manager Beat Zehnder was hurriedly dispatched to McLaren to find the only potential substitute.
It says a lot about the respect and affection that past and present employers have for de la Rosa that a) Sauber turned first to a driver it had sacked nine months earlier and b) McLaren had no qualms about lending him out to another team, despite the inevitable commercial clashes.
Although he did at least know Sauber and how it worked, it was still a big ask to jump in at a moment's notice.
"It was incredible, very stressful, because I didn't know the car," says de la Rosa. "The biggest issue was I didn't know the systems, the KERS or the DRS. It was very different.
"What made it easier was that we could fit my old 2010 seat in the 2011 chassis, which made it much quicker to adapt.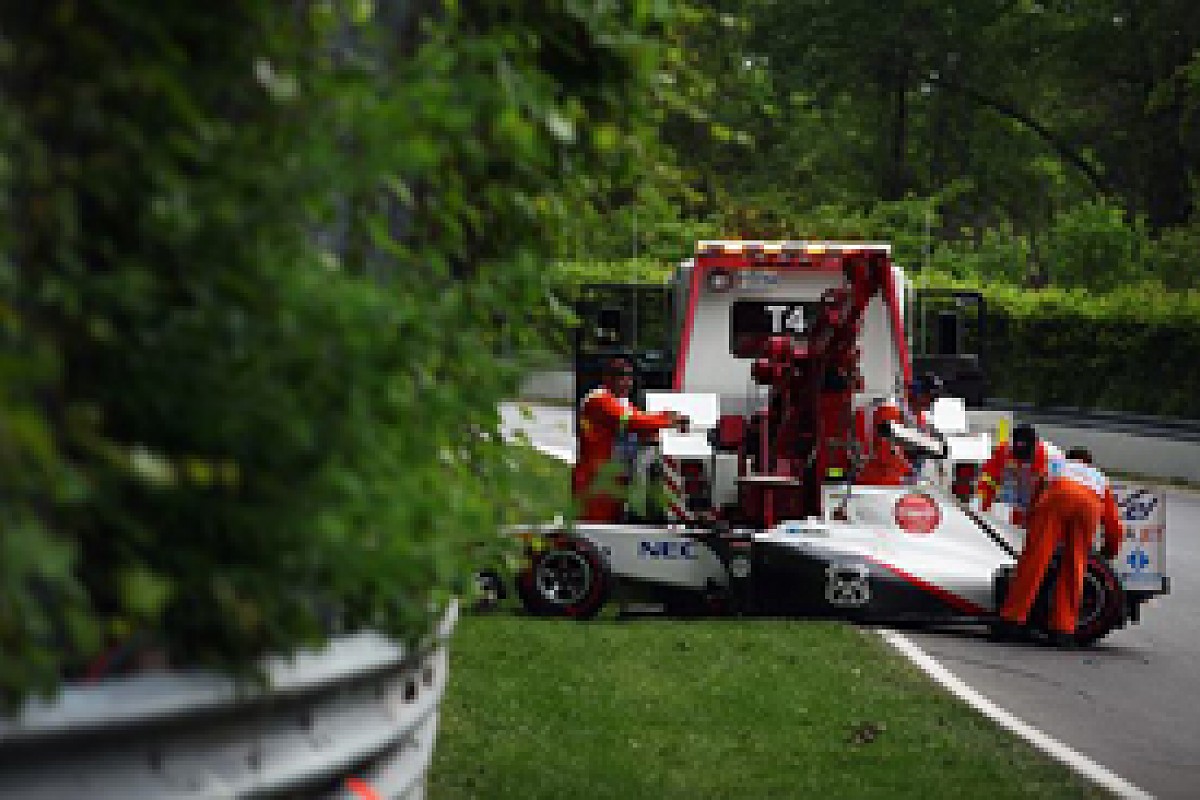 The Montreal weekend didn't go totally smoothly © sutton-images.com
"The pedals were a different issue, because they were in a very different position. The chassis, everything, was prepared for a smaller driver. So I had a bit of a problem with that.
"But the fact that the seat was the same made it so much easier. It would have been a lot more difficult, let's put it that way.
"I even raced with a mechanic's overalls! We only had one set, and by the restart it was so heavy, because it was just completely wet.
"I'll never forget, on the restart Peter Sauber said to me when I jumped out of the car, 'You should change it and put a dry set.' And I said, 'Peter, we only have one, it's the only mechanic's overalls that fit me!'
"In fact I'd done eight laps at the end of P2 with McLaren overalls, and then that night we went through all the overalls they had in the team, and we found one set.
"They were all very big, and it was the only one that was reasonably close to my size.
"It was extremely heavy as well, even when it was dry, because it was not a proper race-spec, super-light set."
In the race de la Rosa did what he was asked to do and brought the car safely home at the end of a long and difficult afternoon. At one stage he found himself racing a McLaren, which was a little awkward.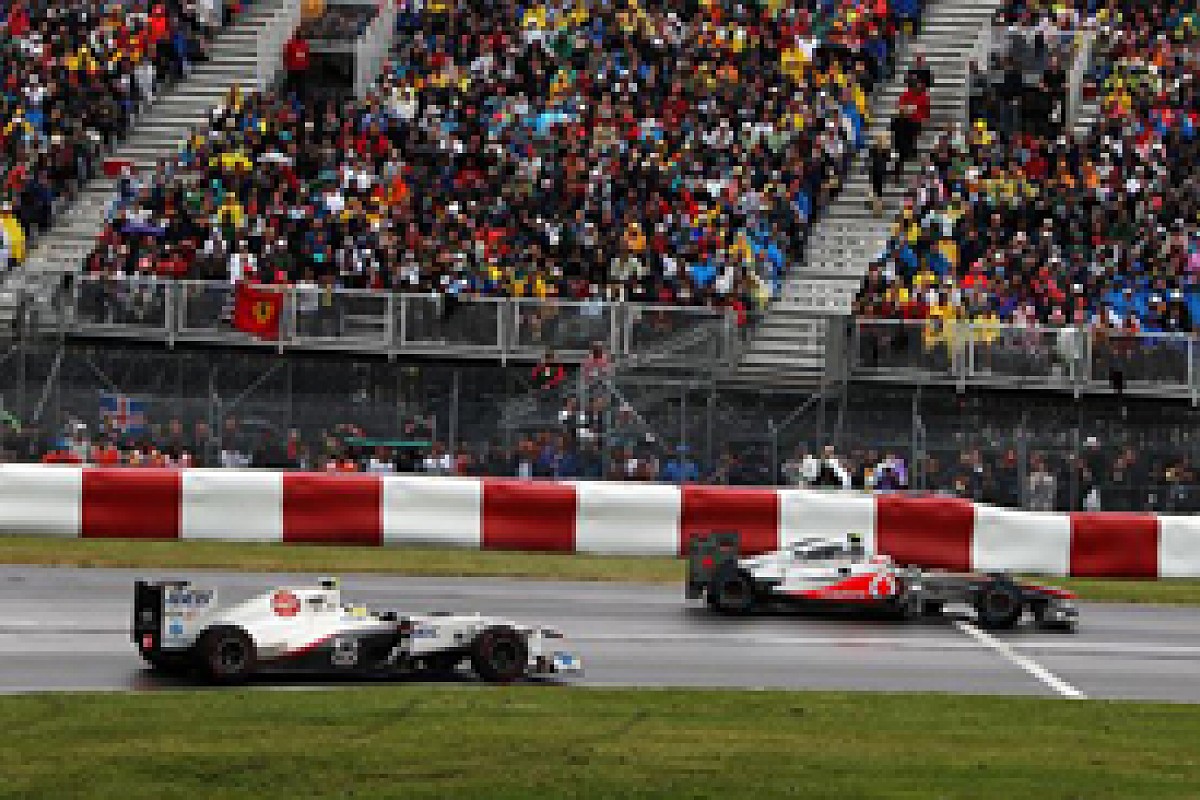 De la Rosa ended up racing against his regular employer McLaren © sutton-images.com
"I finished 12th, but I should have been higher up. I'll never forget at the restart for the second part of the race I had Fernando Alonso in front of me, and Jenson Button behind.
"And 48 hours before I was just having lunch while they were running around!
"I felt I was an extremely lucky reserve driver to have this opportunity."
It was not long after Canada that HRT received new investment from Spain, which opened up the possibility of de la Rosa driving for the team in 2012.
Much as he loved his McLaren role, the appeal of actually racing - even for a small team - was hard to resist.
"First of all, I know the new owners," he says. "Since July I've been talking with them quite regularly, and they are serious, professional people.
"Second, I just love racing. You can look at it from many perspectives, but the bottom line is it's very difficult to be on the pitwall watching the cars go by every weekend. And that is the overriding factor."
That seems a strange thing to say given that for years at McLaren he seemed happy to do just that.
"Yeah sure, but there's a point in your career where you're very realistic, you're not afraid of seeing things clearly.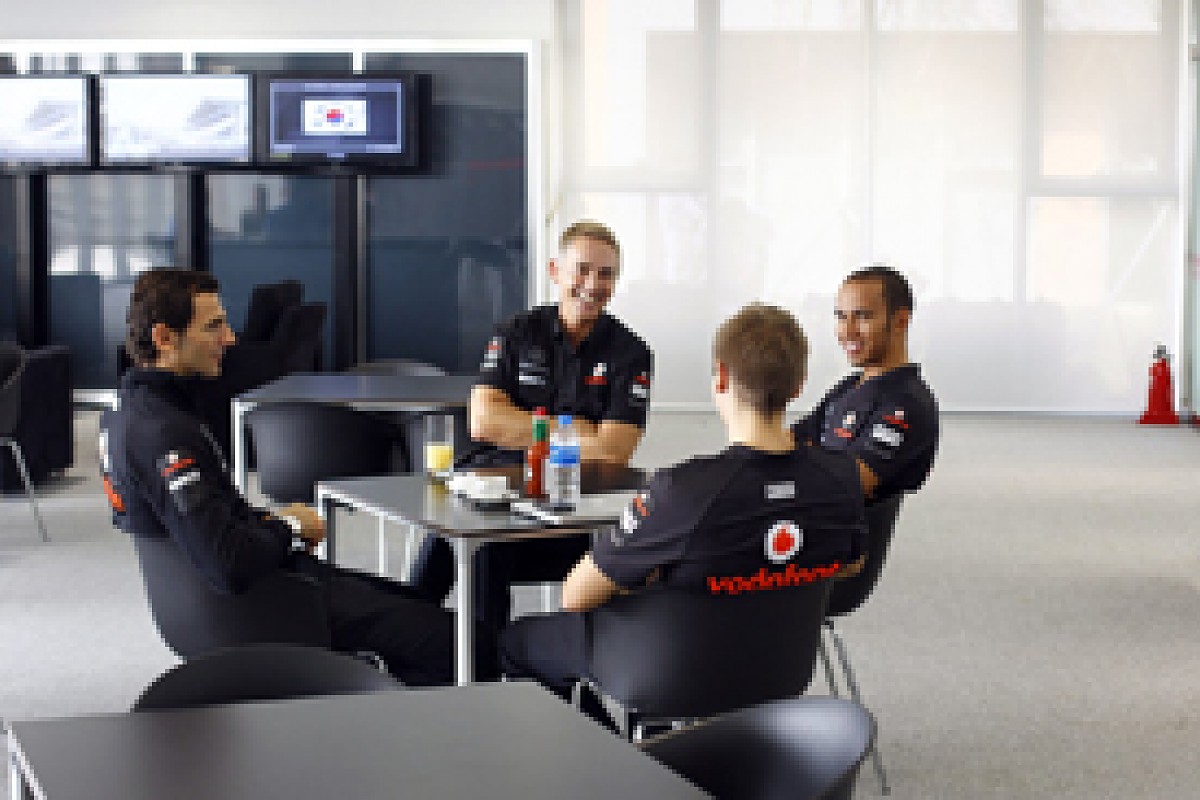 De la Rosa has been an integral part of McLaren © LAT
"I know I have very few years left as an F1 driver. If I didn't take the chance now I would retire being a reserve driver, and that's something I didn't want to do.
"I want to enjoy myself. I still think I can do a very good job. We should never forget that in my last five races with Sauber I did a respectable job with what I think was quite an uncompetitive car, so I still have the speed. I'm fit, so it's a great opportunity."
It's easy to be upbeat now, but what about when he's on the back of the grid, next to his HRT team-mate?
"I'm not afraid of that. I've been there before, and the important thing is that we improve and grow, and we grow together.
"As long as we can see some developments and some improvements, it's not an issue to be there. We are a little team, but we can make it much better."
Clearly HRT has hired de la Rosa for more than just his ability in the cockpit, and it's logical to suggest that when he does retire, he could slip into a management role. However, he says that's not on the agenda.
"I have no idea about that. I have no intention at the moment. Normally racing drivers are very short-sighted, and I am short-sighted in that respect.
"I want to race. And I want to look at it as a two-year project. Then depending on how good I am at the end of it, how quick I am or not, I will decide.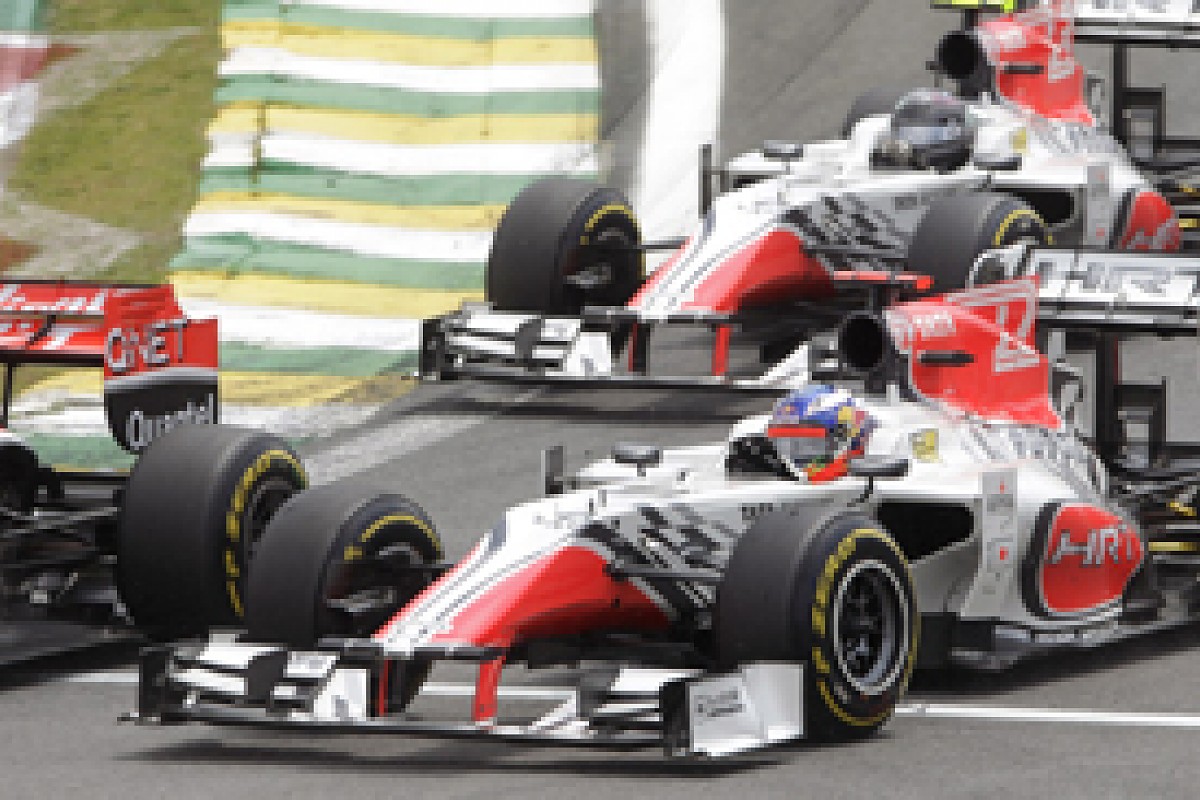 HRT has been firmly at the back so far © LAT
"We're not in a hurry. It's not all or nothing in Australia in 2012. This is a two-year programme where we have to slowly and gradually be stronger, race by race. That's our aim."
Is he worried about the team's ability to find the budget to go racing?
"No. It's their responsibility. My responsibility is to drive fast and help the team develop the car, that's it. This is exactly what I'm good at."
Meanwhile there are plenty of other series in which de la Rosa might one day compete. In 1997 he won the Japanese GT title for Toyota, and he would be an ideal candidate for a works Le Mans programme.
However, over the years he's resolutely avoided any opportunities outside F1, as that's where his focus lies.
"I only look at the next two years. My philosophy about how to handle my career is quite different from Alex Wurz, for example, who is a guy I love - but we always have different views!
"I will do anything to stay in F1, because I believe you are never too old to go elsewhere.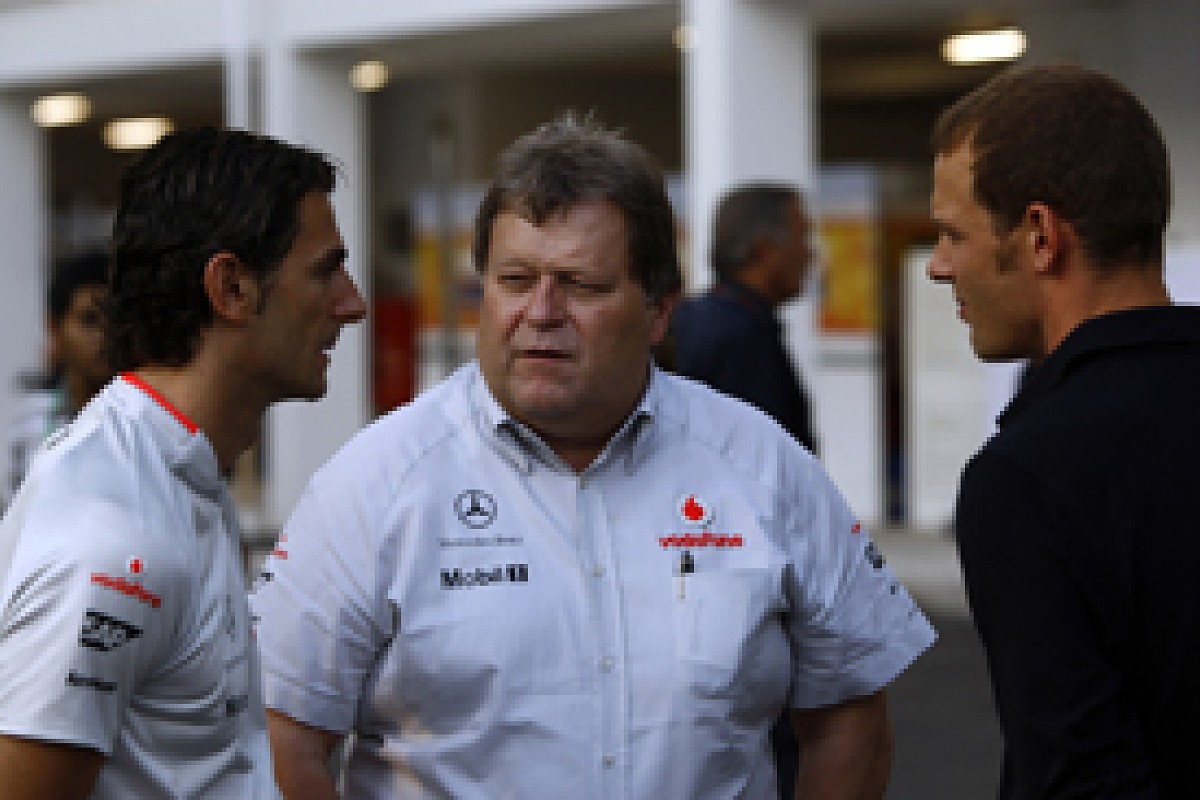 While old friend Wurz has moved on to sportscars, de la Rosa insists F1 is unfinished business © LAT
"I've seen it so many times when drivers say, 'I'll do some races in GTs or sportscars or DTM...' and they never come back.
"I've seen it, and I don't want it to happen to me, and that's maybe why my career is a little bit unusual because I've been unusually stubborn in not moving from F1."
De la Rosa has no doubts that, despite the debate about his age, he can do a good job with HRT. He's still hungry.
"I think I'm better than I was 10 years ago, a lot stronger, because I know exactly where my weaknesses or the car weaknesses are," he says.
"So I know where to work deeper. I'm very confident about my capabilities and my physical condition.
"If I'm not as good as I think, then I'll put my hand up as well. I'm not going to stop any young driver that's quicker than me from getting the race drive.
"But I'm a lot more confident now than when I started."