Fans of the wines from Bourdeaux get very excited about 1982 - a year when a freakishly perfect spell of weather conditions during the grape-growing season resulted in a standard that's only achieved a couple of times each century.
Drawing a slightly long bow, you could make a case that the 2001 crop of Formula 1 rookies were the sport's answer to Lafite-Rothschild. Rare is the season that serves up newcomers of the quality of Fernando Alonso, Kimi Raikkonen and Juan Pablo Montoya all in one go, and while this year's lot have some work ahead to reach the same heights, it's perhaps the most promising group we've seen in the 10 years since.
Former DTM champion Paul di Resta immediately looked at home on the F1 grid with Force India; Daniel Ricciardo made the most of his 'sink or swim' opportunity at HRT; Sergio Perez and Pastor Maldonado both showed strong progress while Jerome d'Ambrosio proved that he could match Timo Glock when he had the car working to his liking.
But how did the rookies themselves rate their performances?
Jerome d'Ambrosio (Virgin)
The first Belgian in F1 since Philippe Adams immediately made himself a popular figure within the Virgin garage for his feedback and consistency, and also for his easygoing demeanour.
Aside from his crash at Canada he rarely made mistakes, and the team probably would have been happy to give him another shot in 2012 if Charles Pic hadn't been able to bring more funding to the table.
Looking back at his season, d'Ambrosio says that the biggest eye-opener was the value of experience.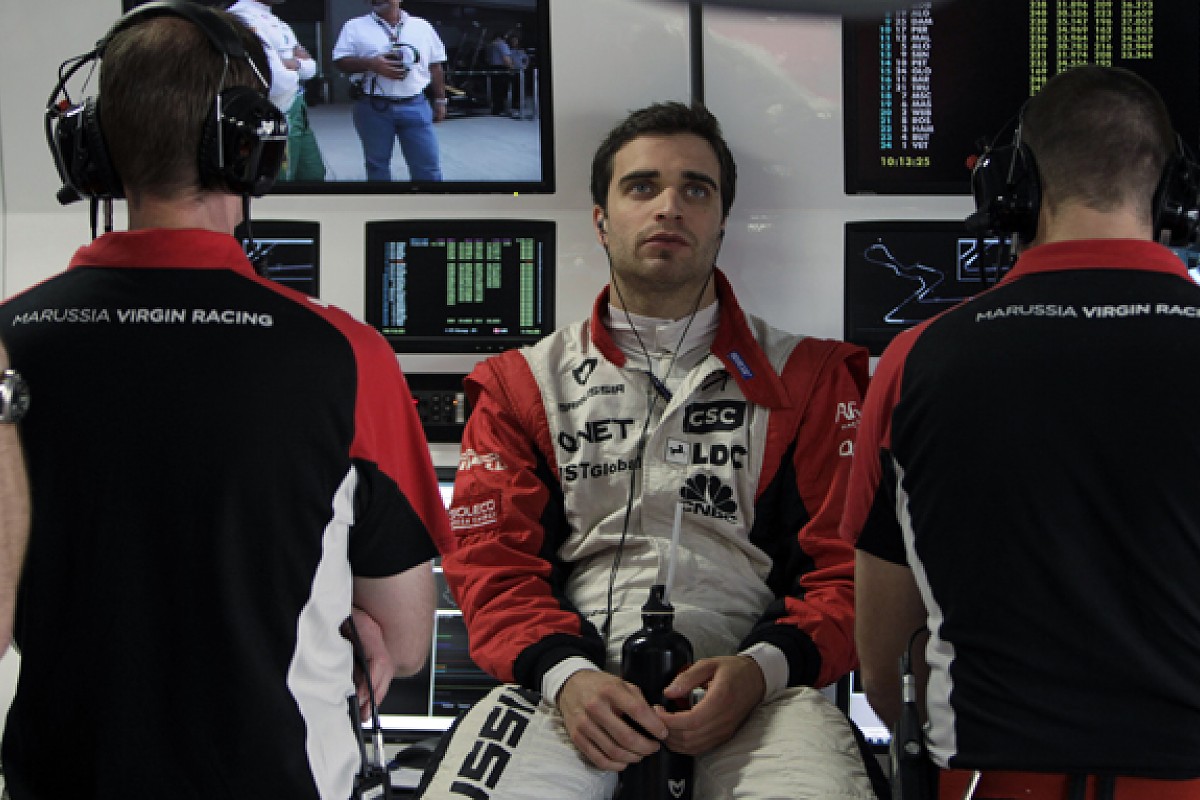 "During a session on a standard weekend, with standard conditions, and situations that you've seen before, it's alright. Where experience kicks in is when you get unknowns. With me, in new situations, sometimes it takes a little bit long [to understand them].
"Putting all the little things together has sometimes been difficult; just not knowing all the parameters. I don't think you come to maturity after one season in F1. You keep on learning.
"Every new situation is something I have to approach, have to analyse, and put under my belt and remember for my future. Being quick over a test day is one thing, but being quick on a race day is something different.
"In India, I did my best lap on lap 30 of the tyres, which gives you an idea of how we were really good at saving the tyres, but maybe not working them [properly], and we struggled a bit with that. But I knew that and I maximised it in those last five laps, [of the stint] when I knew I had to get in front of the HRTs. And that was good.
"Again, it is experience - this was the first time I was in a situation where that last pitstop had to be absolutely right. As a kid, you'd see the in laps and out laps of Michael Schumacher in his days at Ferrari and that day I had to do the same.
"It's all small steps that you put together to become a more complete racing driver, which will allow you to be at the top of your game all the time."
Daniel Ricciardo (HRT)
Red Bull's back-up Australian did enough during his Friday outings with Toro Rosso in the early part of the season to earn himself a race seat at HRT from Silverstone onwards. He'll be back at Toro Rosso on a full-time basis next year, and believes that he still has some work to do.
"If I'd plateaued already, it's not a good sign. I'm still young, and still there's a lot to learn in F1. The rate of improvement has been fairly good - or at least respectable.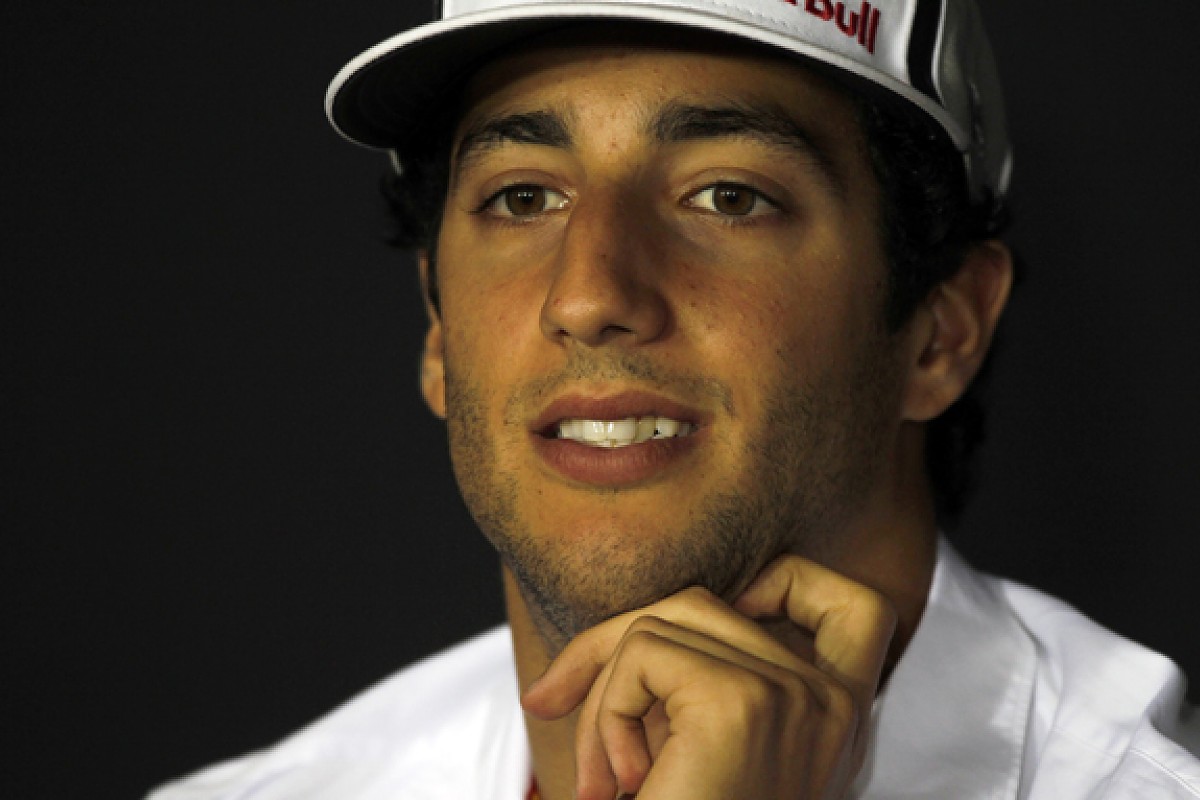 "It's not easy coming in mid-season, so it would have been easier if I'd done some winter testing and got to know the engineer a bit better. But from coming in mid-year, you probably expect little bit less.
"From inside the car, the biggest thing I had to adapt to was making sure I'm not destroying the tyres, and learning to keep my concentration up for a one-and-a-half/two-hour race, which I had never done before.
"But probably the biggest thing was the Pirelli tyres - most of the guys got their knowledge from pre-season testing."
Sergio Perez (Sauber)
If points were awarded for deep-seated self-belief then the Mexican would have been a championship front-runner this year, although the heavy Monaco crash that forced him to miss two races came as something of a reality check.
Perez still believes that he has what it takes to run at the front, but he says the lesson from the year was to keep an eye on the bigger picture.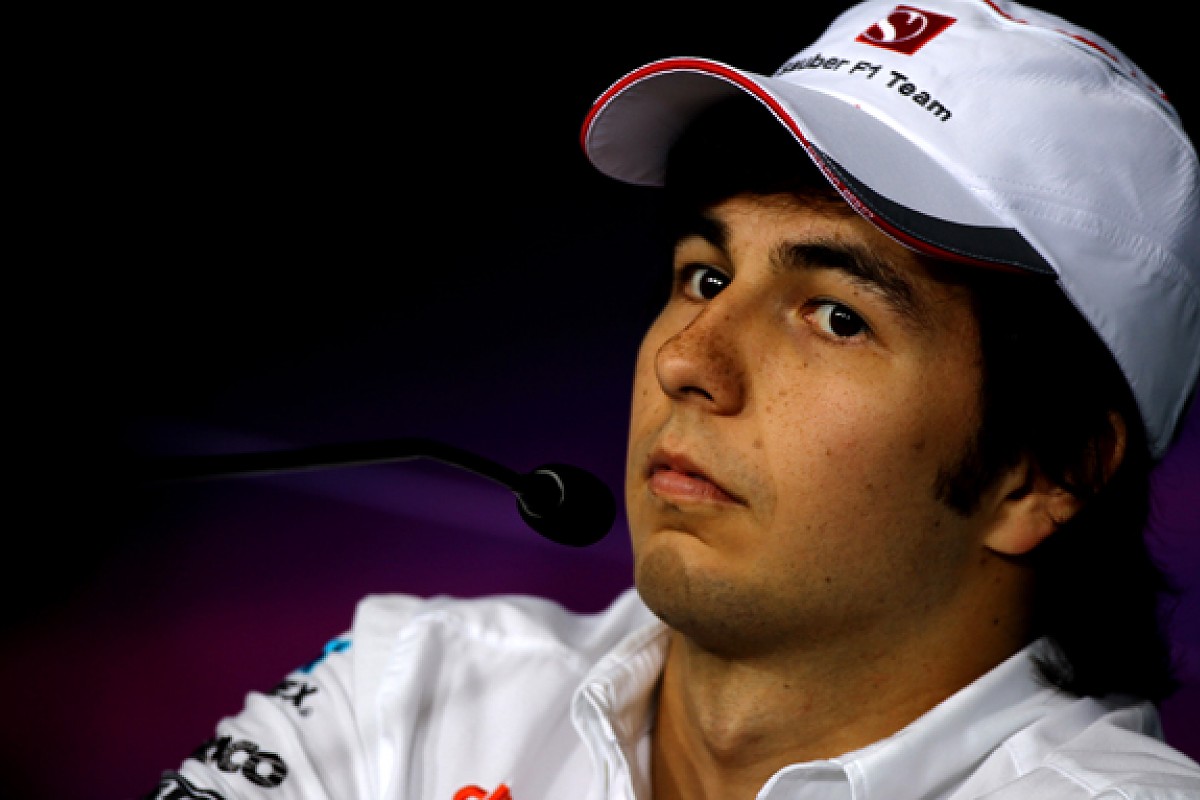 "I really believed in myself when I came into Formula 1. I knew I could do a good job here, and I came here to become a world champion.
"This is my target for the near future. So I have to work very hard and start to get myself into a good position to one day fight for a world championship.
"Every day you are learning more. Experience is a factor, but it's coming and I think there's always room to improve in any area. This is my main target, to keep improving.
"My approach since Monaco is still the same, but I definitely get a lot more satisfied with things in F1, and... I have to enjoy things more.
"In the beginning I was very frustrated that I couldn't challenge to win races, but now I must enjoy my time here by scoring points, and my approach has to be to give my maximum at every race and enjoy it.
"Just because I'm not winning races, it doesn't mean I can't enjoy being here. It was affecting me in the beginning, but after my accident I realised very quickly that it shouldn't."
Paul di Resta (Force India)
During pre-season testing, you could occasionally detect di Resta's irritation at the apparent belief within some quarters of the F1 paddock that arriving from the DTM was only fractionally less bizarre than arriving from the Moon.
It didn't take long for the Scot - who must have lost track of the number of times he was asked about beating Sebastian Vettel to the 2006 F3 Euro Series title - to prove his worth on motorsport's biggest stage.
He had the upper hand over his team-mate Adrian Sutil for a large part of the season, and is largely satisfied with his year's work.
"The main focus is really about results and maintaining sixth in the constructors' championship. There were some small things that didn't quite work out in the last few races, but you get tough breaks like that.
"We were having a good run just after the summer break, and then it got a bit difficult. But on the whole I'm quite satisfied with how it's been.
"I think you'd look back at it as a positive year. You're in a difficult position, because you're right in the mix of the midfield, and it's very close in there. Any advantage you can get is relatively small.
"You're not getting the big-number points; you're picking up whatever you can.
"You can always do a better job. It's just putting out what you think is enough, and how much risk you think is enough. There were definitely key points in the year where I haven't maximised it, but there are also points where the team has made mistakes and it's reflected on my result.
"It's racing, and over the course of a season you are always going to get those rough patches. But at the end of the day we've got to try to get the best result as a team, and when you lose, you lose as a team.
"The biggest challenge of the season was maintaining focus, given how long the year is. It's double the racing that I did last year, or any year leading up to that. So that's a hard thing.
"And also just how much is at stake for a team to get sixth place, to secure a bit more infrastructure for next year and take the next step."
Pastor Maldonado (Williams)
Maldonado was the latest in a long tradition of GP2 champions to graduate to the top tier, but the Venezuelan backing that he brought with him meant that he had a harder job than his predecessors of proving that he belonged.
A few early mistakes provided extra ammunition to his doubters, but as the season progressed, so did his performances. He was denied a strong result in Monaco by some wayward driving from Lewis Hamilton, but he outqualified team-mate Rubens Barrichello enough times to demonstrate his fundamental pace.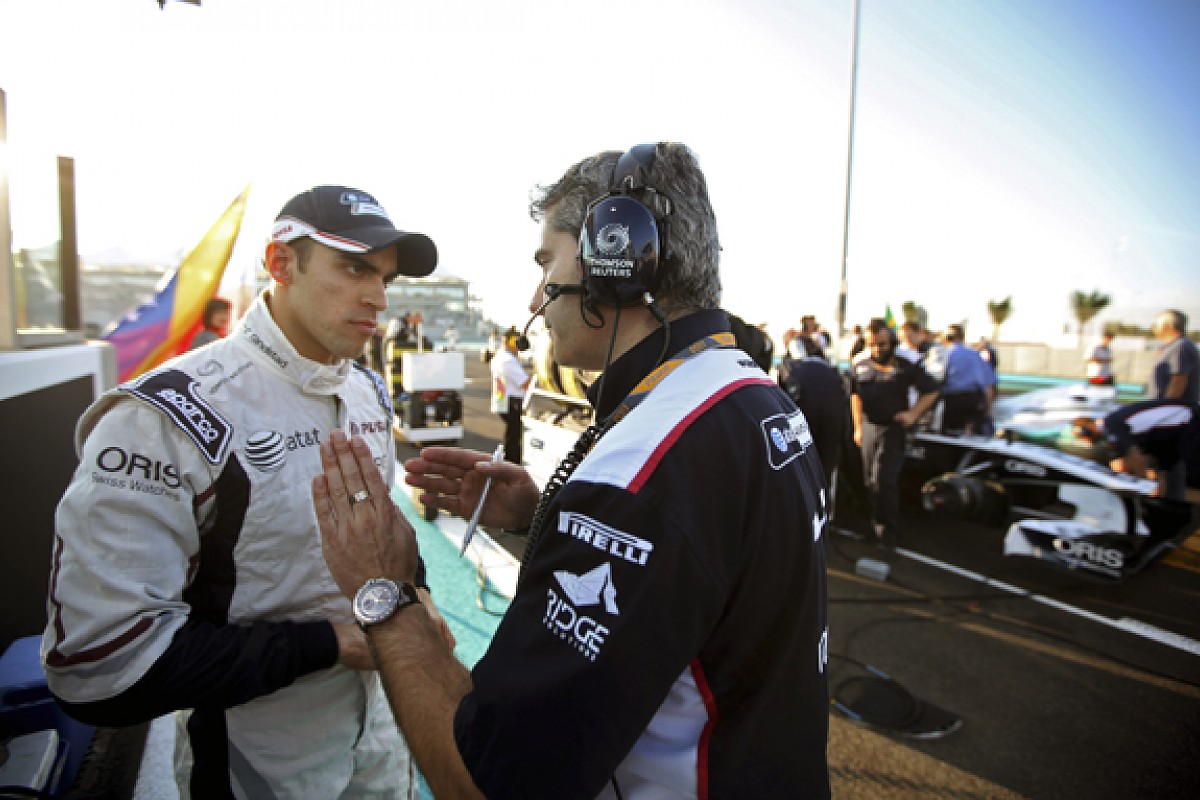 "It was a difficult season, especially as a rookie. We had many problems as a team at the beginning, and that affected the whole year. It's always difficult to be in that situation, especially when it's your first year in Formula 1, but I did pretty well.
"I enjoyed working with the team, and developing the car. The relationship with the team has always been pretty tight, so I enjoyed every moment of the season - apart from the results.
"Monaco was my best race and my most disappointing race at the same time. Before Monaco I was thinking, 'This is my track, I have the opportunity now to do the best race of my year.' [He had won there in Formula Renault 3.5 and GP2.]
"And I did it. I didn't make a mistake and had a pretty clean weekend. But in the end this can happen. Everyone is doing the best, and anyone can make a mistake.
"It was great to have Rubens alongside me. His experience, his determination... and he's really quick. I learned a lot from him, right from the pre-season. Even things like communication with the team. His experience is huge, and that helped me a lot right through the year.
"I've been close to Rubens' pace right through the year, and sometimes a bit better. So as a rookie I think I did a good job this year.
"It was a difficult situation for me because the car was not the best ever in the history of Williams, but the team is pretty good. We have all the tools to get back and be competitive, and we did a lot of development work for next year's car already."