That the 2012 FIA Formula 1 World Championship calendar, as (re)confirmed in Delhi on December 7 during the final World Motorsport Council meeting of the year, contains 20 races is no surprise. The sport's commercial rights holder, headed up by Bernie Ecclestone, has long targeted a 20-round calendar and had aimed for that number this year, only for those plans to be derailed by the Arab Spring.

Bahrain is back on a 20-race calendar for the 2012 season © LAT
That said, based on the FIA's media release, the calendar could well extend to 21 rounds, for the wording stated somewhat simply: "The 2012 FIA Formula One World Championship calendar was confirmed as previously published", without any further reference. Given that the FIA previously confirmed two vastly differing 2012 calendars - a 21-race schedule on June 3, and thereafter a 20-round listing on 31 August - there were justifiable grounds for confusion.
As this column pointed out back in June, the 2010-2012 Concorde Agreement - the tripartite document that outlines the obligations of the sport's three primary players, namely its governing body, commercial rights holder and teams - permits just 20 rounds but, as its contents are classified, only those in the loop know for a fact that 20 rounds are scheduled for 2012, and no more.
Either way, what will be a surprise to many is if the championship is finally decided over the scheduled number of legs, then obstacles remain, in particular the prospect of peace in Bahrain and Korea's commitment to the sport.
On top of that Austin still needs to complete its circuit, and while that should not prove a problem, the mere fact that construction was recently halted proves that the unexpected is to be expected whenever F1 ventures anywhere near the USA.
However, if doubts linger over Circuit of the Americas, at least F1 personnel are hard at work booking US/Brazil double-header tickets while being rather more reticent about making arrangements for Bahrain - particularly after being burnt through holding non-refundable tickets last time around.
Their reluctance to commit to the event is understandable, for in the very week in which the FIA gave the race its go-ahead, The Economist (no less) wrote: "Anger may grow again in Bahrain thanks to the government's so far tepid response to a report by an independent commission that examined a crackdown earlier this year on pro-democracy protests. Nobody has had to resign, despite the report's conclusion that torture had been routine. King Hamad replaced the head of the National Security Agency, then made him a personal adviser. Unless the king enacts real reforms, protests are likely to resume."
Bahrain's crown prince is heavily involved with the GP. He chats to Ecclestone © LAT
Crown Prince Salman bin Hamad bin Isa Al Khalifa, the king's eldest son and heir apparent, is the man whose vanity projects the grand prix venue and race are, so guess which event - more than any other - can be the expected target of pro-democracy groups if The Economist's predictions turn out to be on the money.
Equally perturbing is that the FIA has seen fit to not only grant Sakhir a round of its inaugural World Endurance Championship - which includes legs at classic circuits such as Le Mans, Sebring, Spa-Francorchamps and Fuji - but to also unexpectedly added a Bahraini round to its under-18 Kart World Championship. Talk about two-fingering democracy... but then consider that the king's second son, Sheikh Abdullah bin Hamad bin Isa Al Khalifa, is president of CIK, the FIA's karting wing.
But, any confusion over the rationale behind the FIA's 2012 calendars pales into insignificance when compared to the uncertain fates of its World Rally Championship, and F1 team organisation FOTA. The placing into administration of Convers Sports Initiatives, the parent company of the WRC's commercial rights' holder, North One, should serve as a lesson to those who defend the FIA's hiving off of commercial properties under the Max Mosley-led administration.
In its latest WMSC release the FIA makes reference to the former issue, stating: "The FIA is committed to ensuring the long-term commercial future of the [World Rally] Championship, and will make every endeavour to provide for its future stability. The FIA is working on an immediate plan to ensure the fundamental sporting and safety elements will be in place for the start of the 2012 season."
The problem facing the FIA is that, after well over a decade ago striking deals to sell international motorsport's rights - with the highest profile deal being that struck between the FIA and Ecclestone, Mosley's friend of (then) over 20 years - Mosley sought EU Commission approval for the deals, which was granted subject to the FIA not involving itself in any commercial aspects of motorsport for the duration of the leases. In F1's case this amounts to a total of 113 years - during which period an awful lot can happen, as proven by the demise of, for example, Lehman Brothers.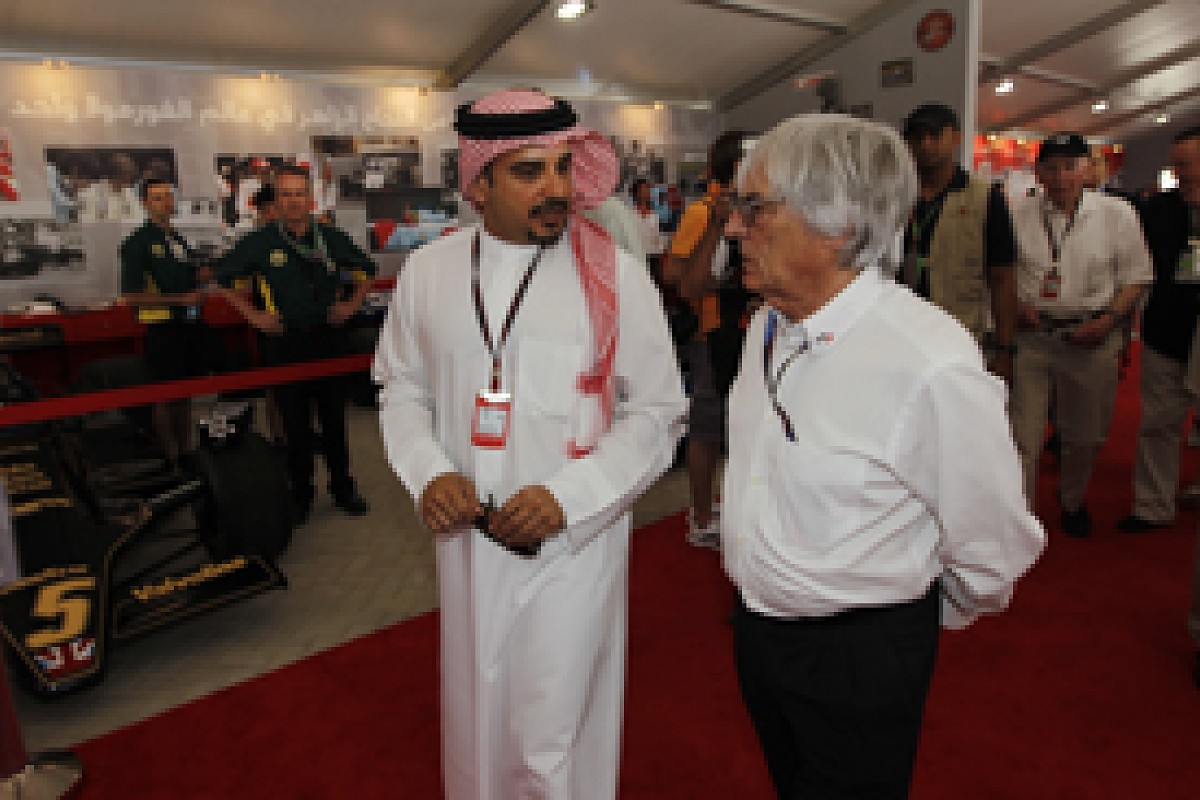 Red Bull and Ferrari have given notice ot their intentions to quit FOTA © Sutton
Thus, even if the FIA chooses to reclaim the WRC rights - the fate of which now rests in the hands of CSI's administrators - there are no guarantees the EU Commission will grant permission. The rights could conceivably go to the highest bidder, with the FIA being specifically excluded from the process - even if it had the funding, which by most accounts it does not.
The FOTA situation is no less complex, but has been a long time coming, even before a major row over the Resource Restriction Agreement - framed by the umbrella body in order to cap costs - blew up in Korea.
Simply put, the majors submit they made too many concessions - of the wrong type, in their minds - while the independents believe FOTA ill-serves them by focusing on the grandees. Probably the best comparison is provided by the United Nations: all member states, each existing under vastly different conditions, have a vote each, yet various councils have right of veto - enabling G8 countries to impose their wills according to their individual agendas.
That Red Bull and Ferrari elected to give notice almost immediately after the final race of the season - in the aftermath of an inconclusive FOTA summit in Sao Paulo - came as no surprise, for both have long-threatened to do so.
"What we have said about RRA is that I think we are in a situation where we take a certain direction, or we recognise that there is an element of mistrust between teams that is not good. So what we have discussed [here in Korea] is to go to Abu Dhabi [where no meeting was subsequently held] to make sure a solution, a final solution, has to be taken," Ferrari team boss Stefano Domenicali told this column in mid-October.
"On top of that, what we said is really if this [mistrust] will come out of FOTA activity then what is FOTA all about? We know the reason why FOTA started, and now we need to understand if FOTA is still needed. What are the objectives of the future of FOTA, if there is a future for FOTA?" he posed.
Horner says Red Bull wanted an RRA that was all-encompassing © LAT
During the same weekend Red Bull team principal Christian Horner responded to direct questions from this column with: "Inevitably there has probably been more speculation about our team than others, inevitably with performance does come paranoia. Red Bull does favour the RRA being around, but in a way that's clear, tangible, policeable and encompasses all of what Formula 1 is rather than cherry-picking elements of it."
Horner's last comment was aimed specifically at the fact that engines are excluded from the RRA's remit, and he felt that Ferrari and Mercedes held advantages over customer teams, such as Red Bull, which relies upon bought-in Renault powerplants.
In Brazil Horner went further, suggesting the RRA had been removed from under FOTA control (not true), saying: "I think the thing that isn't quite clear is how to achieve [the RRA] in a way that fits everybody's business models, that some of the teams are different, and I think the key thing for us is that the treatment and transparency of it is consistent and obvious, and probably needs to go beyond the chassis and incorporate the engine as well. You can't cherry-pick, you need to look at the package as a whole.
"Hopefully, in discussions prior to the end of the year a solution can be found, but I think that inevitably we come more under the spotlight because, as I said earlier, perhaps if we hadn't had as much success this year then it would be less pertinent, but that's the way of the world, but from a Red Bull point of view we're keen to find a solution and we're hopeful one can be found between now and the end of 2011."
Obviously none was found within a fortnight of his comment, and the irony is that Red Bull and Ferrari gave notice within hours of each other, but for diametrically opposed reasons: one felt FOTA had failed to police the RRA, while other believes fervently that the RRA should be amended to eliminate any need for policing. An even bigger irony is that the RRA was framed to protect teams such as Red Bull and Ferrari from the arms race that was F1 in the days of Honda, Toyota and BMW - all of whom have since departed F1!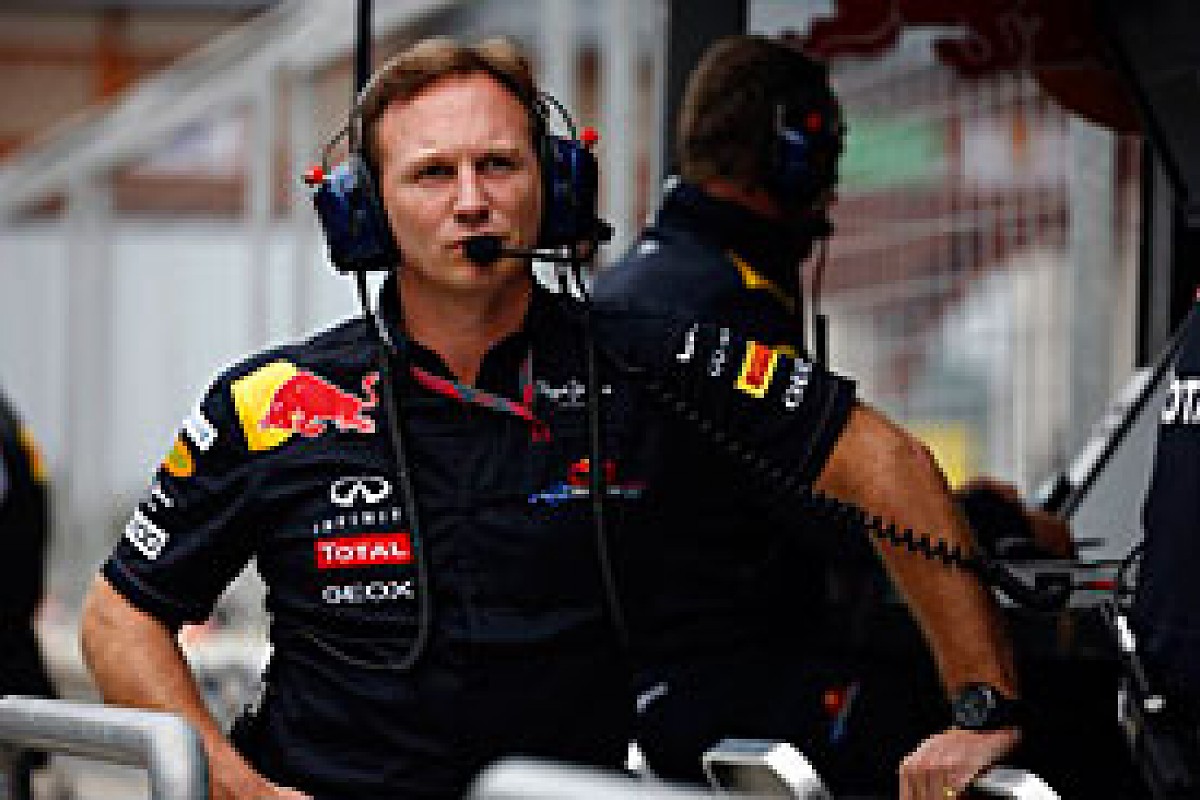 FOTA chairman Whitmarsh has tried to diffuse the situation © sutton-images.com
To his credit McLaren boss Martin Whitmarsh has, in his capacity as FOTA chairman, attempted to diffuse the situation all year, but ultimately membership of the body is voluntary (as HRT proved when it walked away from FOTA in early 2010), and two of the sport's most important teams have now tendered their notice of departure from the umbrella body they helped form in 2008.
There are those who believe that the notice served by the two - and Sauber, which has followed a similar path, apparently in sympathy with Ferrari - will benefit Ecclestone in his capacity as CEO of the Formula One Group when Concorde Agreement negotiations recommence, as they are bound to after January 1, 2012, a year ahead of the current agreement's expiration.
The Concorde Agreement permits the commercial rights holder to make individual offers to teams after January 1, 2012 for their participation in the world championship after January 1, 2013, so obviously this split plays into Ecclestone's hands, for he knows full well how expensive the last round of negotiations - when he was forced to take on the full might of FOTA, which in turn managed to double the teams' share of F1's revenues to 50 per cent of retained income - was.
This time FOTA is thought to be pushing for 75 (or even 80) per cent, but if Ecclestone can cut individual deals with Red Bull and Ferrari (plus Sauber, which has also left the organisation) he may well break FOTA's back, for it is a truism that he who controls Ferrari controls F1. That said, FOTA may well reinvent itself as a sort of co-operative against the majors (think of it in Spar v Walmart/K-Mart terms) to eke out better deals for the independents.
Come to that, the four 'rebels' (including HRT) may return to the fold, having made their points rather forcibly, for all agree that an effective FOTA was the only defence they had against being squeezed by the commercial rights holder on one hand, and the governing body on the other. Since Mosley's departure the FIA seems to be in a more comfortable place, but by the same token the commercial rights holder has become no less greedy.
Whatever happens, though, the teams seem united in their opposition to the inclusion of Bahrain on the calendar, just as they were a year ago. Who is to say they will not prove right again?