Formula 1 always knew it was heading for a special weekend at the Indian Grand Prix, but it probably had little idea just what a fantastic treat would be delivered at the all-new Buddh International Circuit just outside Delhi.
The build-up to the country's inaugural race had been a frantic one for event organisers - with construction needing to be ramped up tremendously over recent weeks to get things ready for F1's arrival (Bernie Ecclestone confessed to being worried a few times that he might have had to call the whole thing off).

The Buddh circuit was still being finished when teams arrived © sutton-images.com
The pressure to get it finished ultimately meant there was quite a rushed job to get things in place - much to the horror of the early arrivers, who feared that things were going to turn out pretty chaotic.
There were holes in floors, doors attached askew, peeling paint, and some pretty shonky waste-water-pipe installation - which, of course, failed at numerous points over the weekend, blocking sinks and depositing sewage back into the teams' motorhomes.
The biggest construction-related talking point, though, was what became known as the 'Stairway to Heaven': a set of steps at the top of one of the pit buildings that went up and up - before ending at a sheer drop!
Then there were the numerous electrical problems, with frequent power cuts ahead of the weekend prompting fears that a blackout in the race could cut the worldwide television feed.
But despite the teething problems, which will have to be - and most definitely will be - addressed for next year, F1 came out of the Indian GP mostly loving the experience.
The track was fantastic. Everyone loved the culture. The locals could not have been more helpful, and their positive nature meant that the problems F1 people faced did not seem such a big headache as they would be in other countries.
Everyone just got on with it, and left Delhi on Sunday night with big grins on their faces - counting down the days until a return in 2012.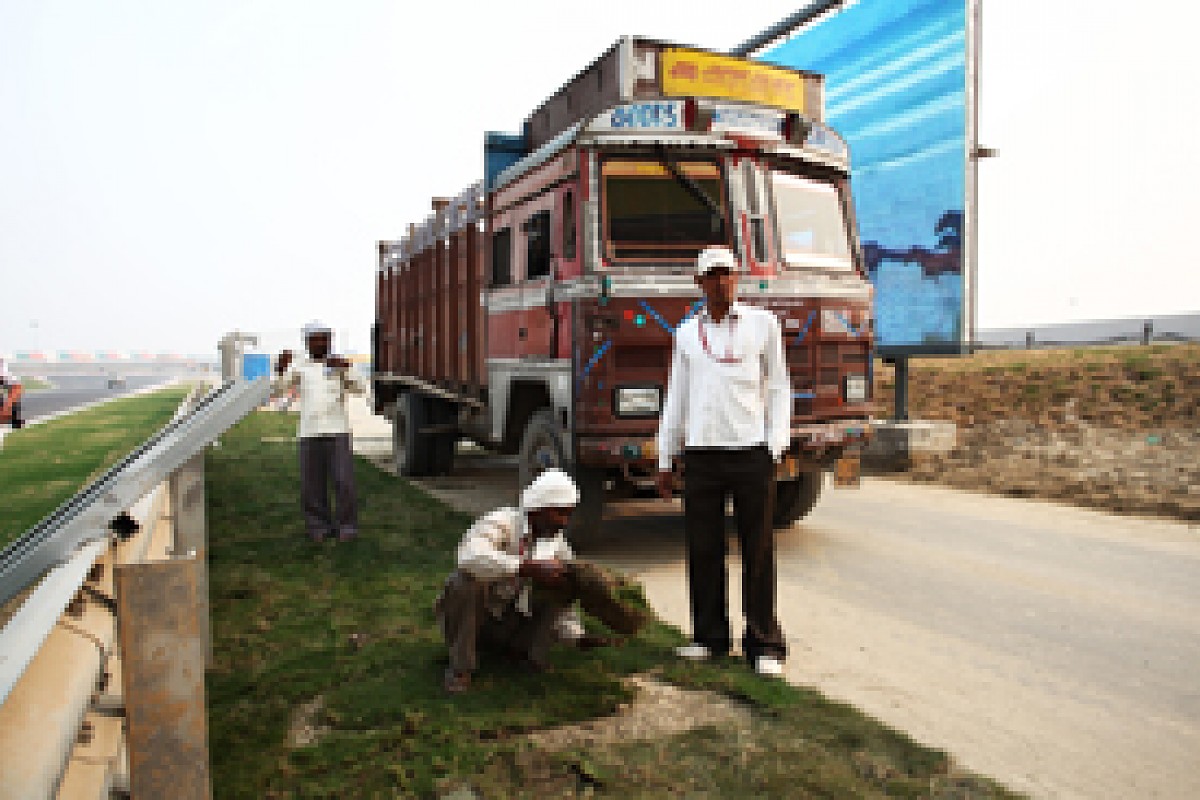 Red Bull team principal Christian Horner joked that there had been two grands prix in India: one on the race track, and one on the way from the city to the circuit each day.
The traffic in Delhi is certainly an amazing experience, as lane discipline is virtually non-existent and the cars/trucks/motorcycles/auto rickshaws dodge, weave, honk horns and jostle for their own piece of the road.
Most vehicles have dents and scrapes on them - and it can be a bit off-putting seeing them tearing the wrong way down the roads, but people just get on with it.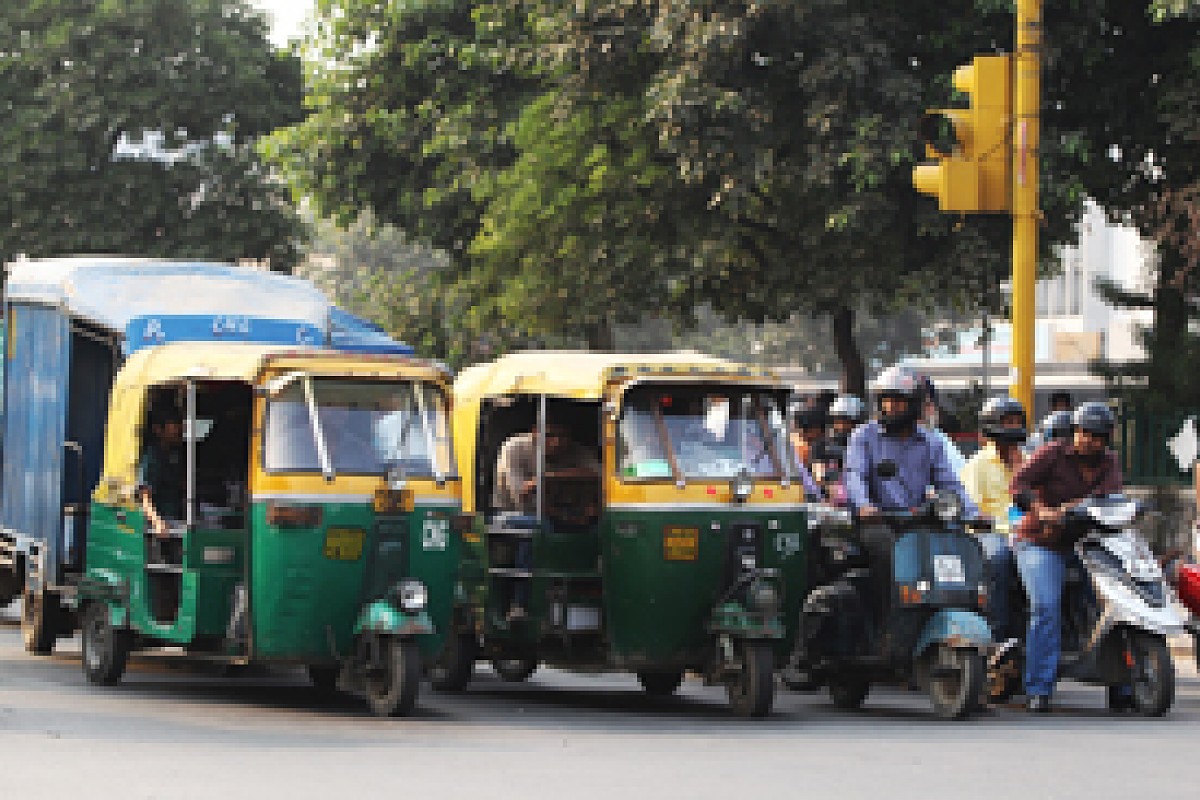 Typical Delhi traffic; the M25 it ain't © sutton-images.com
And although for those not used to the experience it can seem quite scary at first, somehow the whole traffic culture seems to work - although there were some unhappy drivers on Sunday when a dual carriageway out of the track that filtered into a single lane was blocked by a tractor coming the wrong way down the road. Cue a very long jam...
Sebastian Vettel spent a day driving down from Delhi to the city of Agra, home of the Taj Mahal, ahead of the Indian GP. He said the experience of being out there for 130 miles of road was certainly an eye opener...
"I think obviously it is a very touristy thing to do, but with hindsight the drive to get there and come back teaches you much more about the country, what is going on, how the people live. I think it is very inspiring in many ways," he said.
"The people seem very, very happy - always very friendly. Even though if you compare it to Europe the living standard is quite a lot lower, for the people it doesn't make a difference. They are happy.
"It definitely puts your feet back on the ground in many ways and makes you understand a lot of things. It's an inspiration and makes you appreciate much more the things that you take for granted."
He added: "I asked our driver whether people actually do a licence [test] here and he said, 'No they just buy it!' You pay and you get the licence! But the funny thing is coming from Europe, we have so many rules - especially for traffic and sometimes it's really complicated sticking to all the rules.
"Over here, I wouldn't say they have no rules, but I would say they have way less, but it works. We didn't see a single crash. Even if sometimes we think it's chaos, it is organised chaos..."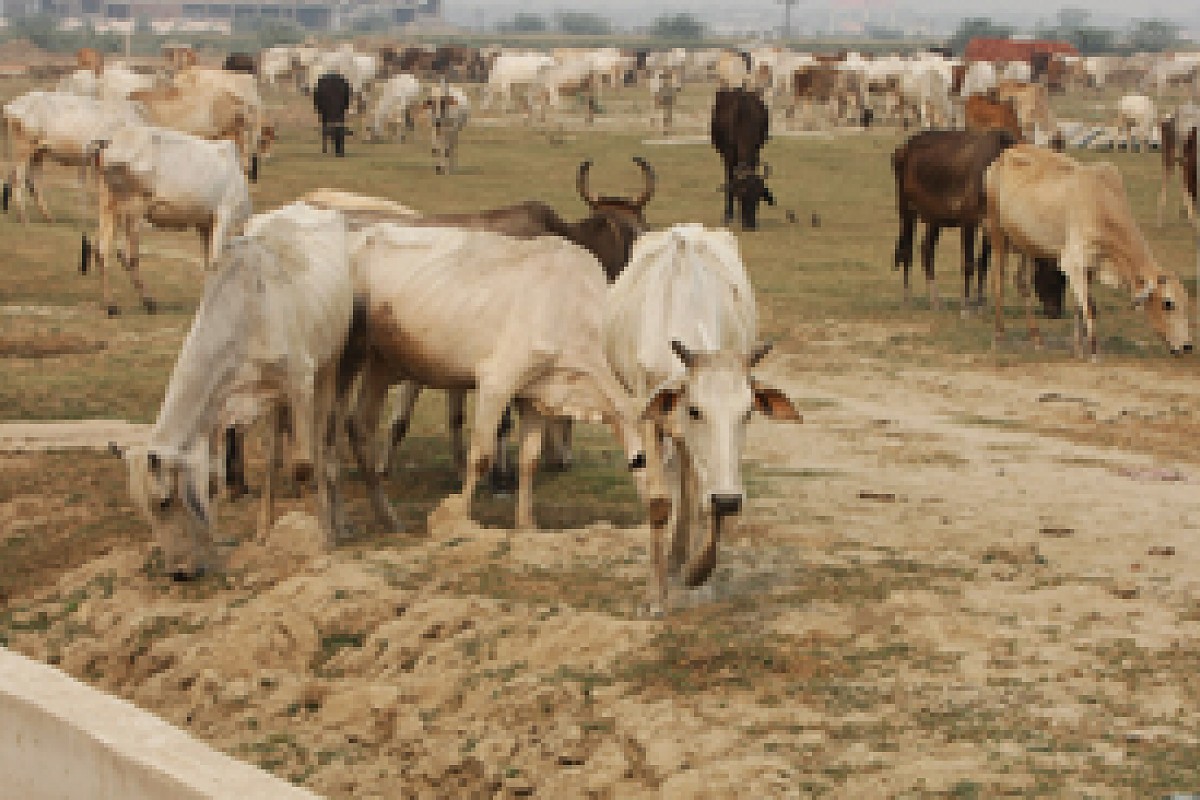 Vettel was surprised by what the open roads held © sutton-images.com
One of the more amusing aspects of the Delhi traffic was the fact that there were so many unofficial Kimi Raikkonen crash helmets on display. With fake West, SAP and Mobil 1 logos, they had been a huge hit back in 2007 when crash helmets were made mandatory on the roads.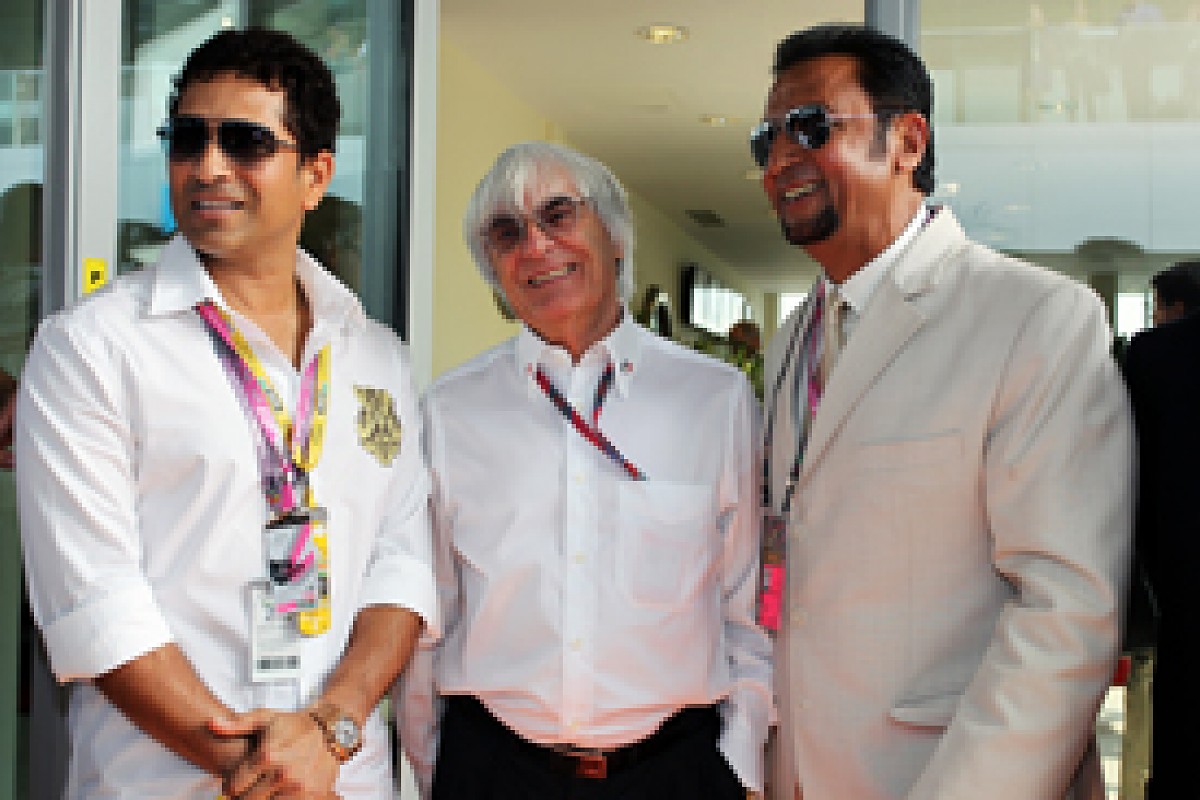 The other main talking point of the Indian GP weekend was the worries about 'Delhi belly' - with the whole F1 fraternity fearing being struck down after eating something that didn't agree with them.
There had been a number of reconnaissance missions to restaurants - and Williams even asked some of its personnel to head to the team hotel early and eat everything on the menu to check that there would not be any problems for the rest of the crew.
Some outfits flew in their food and water, pots of anti-bacterial handwash became a must-have item in the paddock, and Sauber even used a Swiss baker in Delhi to ensure it had the perfect bread at its hospitality unit over the weekend.
Despite the precautions, some personnel were struck down - which meant teams drafting in reserves for the weekend.
McLaren team principal Martin Whitmarsh revealed the precautions his team had taken for the Indian GP weekend.
"We have a few reserves here, with Delhi belly. We had to fly some in. We peaked at four down, and I am told this reduced to two down," he said.
"Nowadays with the Resource Restriction Agreement you cannot operate with huge numbers. So some teams flew people on standby, but we had people on standby in the UK.
"So for every position in the team there was a standby nominee. They had to have a bag packed and be ready for the phone call. We flew two out to replace staff who were not going to come back quickly enough."
There are some in the paddock who say F1 is 'all about the passion' - and that would be the best way to describe the atmosphere at the Buddh circuit on race day.
Ecclestone hung out with Tendulkar (l) and Grover © sutton-images.com
With 95,000 eager fans streaming into the circuit in their cars, trucks, buses, motorbikes and auto rickshaws, there was huge excitement from those getting their first taste of grand prix racing.
They bought their flags, they cheered for the drivers and they rushed to get a look at some of the nation's biggest stars - including cricket legend Sachin Tendulkar, who waved the chequered flag, and Bollywood legends including Shah Rukh Khan and Gulshan Grover.
With cheers from the grandstands in the background, Grover reckoned that the success of the inaugural GP would act as a stepping stone to a great future.
"We've been waiting for it and finally the day has arrived, F1 is in India," he told AUTOSPORT.
"I have been to Monza and had a conversation with Bernie Ecclestone about his apprehensions of coming to India, about the logistics being right and all that.
"We were reassuring the F1 fans and industry that we would do a brilliant job in India and everything would be right.
"I was very proud when he told me this morning that he is pleased with what he sees here - the grandstands, the people and all the arrangements.
"The drivers are happy, the media are happy and the problems with food and everything haven't surfaced, so I think it's very good for India.
"We are excited and I can guarantee you it's going to grow bigger and bigger because people are getting the hang of it, a feel for it. We don't know what is the right way to dress, we don't know what time to get there, we don't know how the cars are - you only see it on TV and we haven't seen it live.
"Word is going to spread and that is why I am here, my friend Sachin Tendulkar, we are all here to make a noise about it."