Felipe Massa started his 150th grand prix in India on Sunday*. While it is a landmark that is approaching with little fanfare, he will become only the 32nd driver from that country to notch up a century-and-a-half of starts in the world championship.

Although it has been two decades since a Brazilian has won the world championship, a Formula 1 grid wouldn't seem complete without at least one representative from South America's largest country on it. That is testament to the impact that Brazil has had on F1 over the past four decades.

AUTOSPORT takes a look back at the greatest Brazilians to have raced in the world championship, judging their achievements not purely in terms of what they achieved on track, but on their wider significance for the country.
10. Antonio Pizzonia
Starts: 20 Best finish: 7th Best qualifying: 6th
The Brazilian came into Formula 1 with a reputation as the next great Brazilian, earned by dominating both in Formula Renault UK and British Formula 3, and only partly dampened by taking a single win in two years of Formula 3000.

Picked by Jaguar to partner Mark Webber in 2003, he was crushed by the Australian, who ensured that he asserted himself over the upstart newcomer at the start of the year. This led to Pizzonia being replaced by Justin Wilson mid-season, but the feeling remained that this was a talent that didn't deserve to be cast aside by F1.

He was picked up by Williams as a test driver in 2004, starting four races for the team in place of the injured Ralf Schumacher. He claimed three seventh places but missed out on a race seat to Nick Heidfeld for the following season.
Pizzonia did get another five outings, in place of the injured Heidfeld, in 2005 and finished seventh at Monza, but there were no more F1 chances for him.
9. Nelson Piquet Jr
Starts: 28 Best finish: 2nd Best qualifying: 7th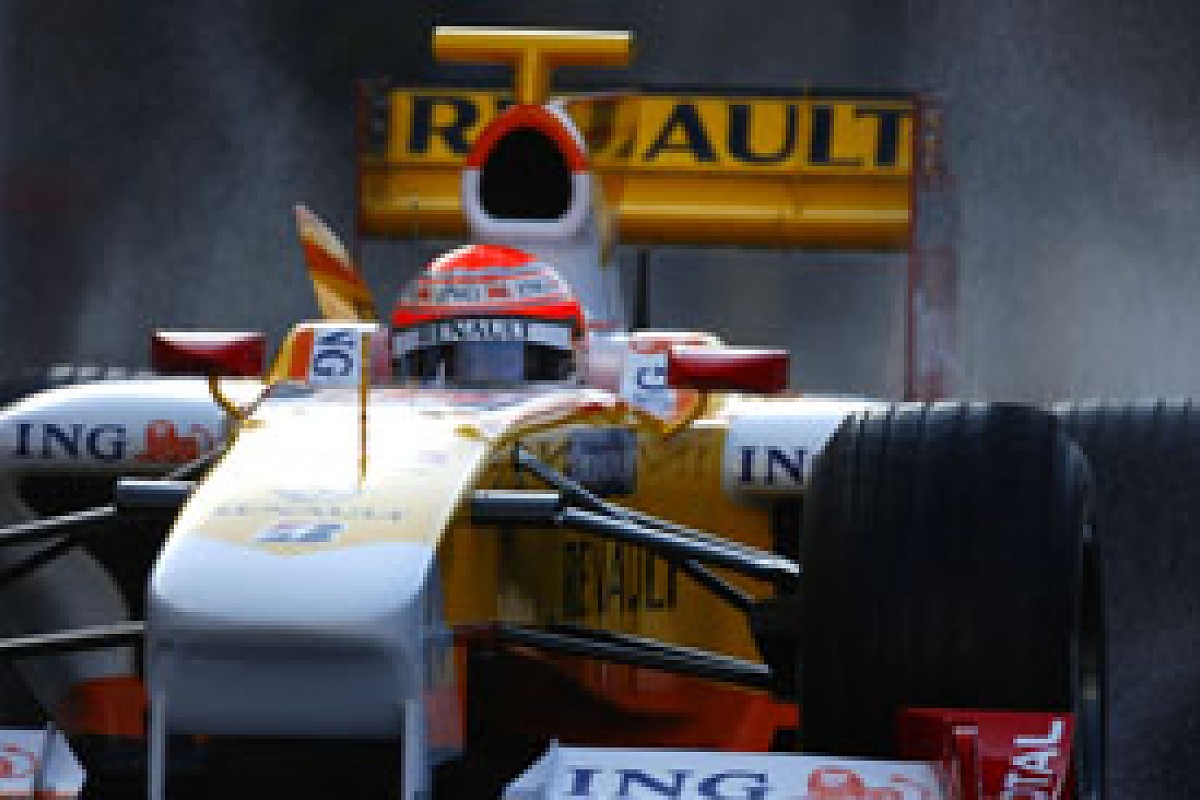 © LAT
Nelson Piquet's son's F1 legacy will always be as the driver who deliberately crashed during the 2008 Singapore Grand Prix to trigger a safety car that handed victory to Renault team-mate Fernando Alonso. Less well-remembered is that he was a quick driver, good enough to win the British F3 title and races in GP2.

After a stint as a test driver, Piquet made his F1 debut in 2008. Paired with Alonso at a team built around the Spaniard, it was a difficult debut season. There were some high points, however. A strong seventh place at Magny-Cours opened his points account and two races later he came within a few laps of winning the German Grand Prix. Granted, this was largely because a dismal qualifying session left him 17th on the grid and the safety car was perfectly timed to catapult him into the lead. Lewis Hamilton passed him for victory with only seven laps to go.

He ended the season with 19 points to Alonso's 61, but partly thanks to that day of infamy in Singapore, he earned a second season. Ten pointless races passed before he was replaced by Romain Grosjean and with no opportunities to redeem himself, he left F1 for new horizons in NASCAR.

8. Mauricio Gugelmin
Starts: 74 Best finish: 3rd Best qualifying: 5th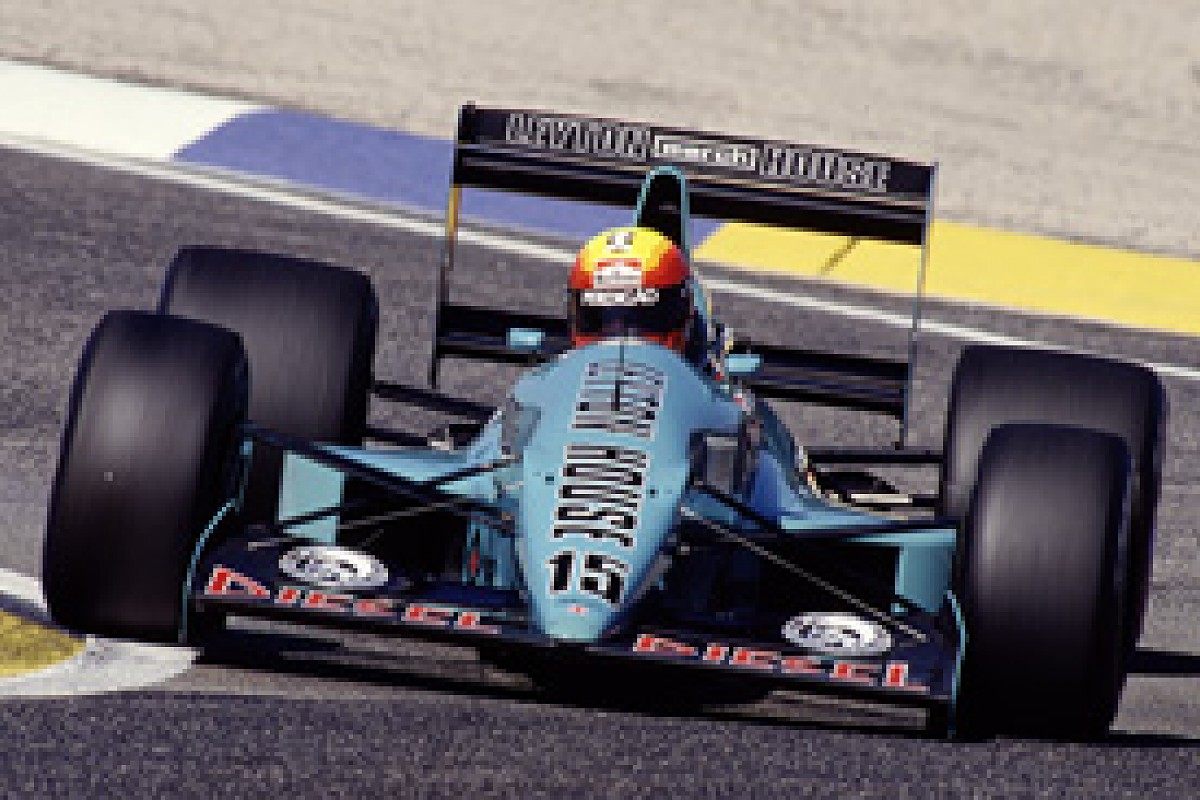 © LAT
Part of the growing wave of Brazilians who came to chance their arms in Europe in the 1980s, after success in Formula Ford, Gugelmin won the 1985 British F3 crown and the Macau Grand Prix for West Surrey Racing - the same team that had run Ayrton Senna to the same honours two years earlier.

After a couple of years, and one win, in F3000, he graduated to Formula 1 in 1988 with the March team. Driving Adrian Newey's March 881, a car that played a key part in revolutionising F1 aerodynamics, Gugelmin picked up five points in his debut season. Again in the 881, he finished third in the 1989 Brazilian Grand Prix and might even have been able to fight for victory had Alain Prost not proved impossible to overtake.

That was his only points finish of the year and once the now-rebranded Leyton House team's fortunes started to decline as the money dried up in 1990, good results were even harder to come by. So Gugelmin switched to Jordan-Yamaha in 1992, a season when the team was desperately fighting to keep its head above water financially.

His best finish that year was seventh and he switched to IndyCar racing in 1993 after F1 opportunities dried up.

7. Roberto Moreno
Starts: 41 Best finish: 2nd Best qualifying: 5th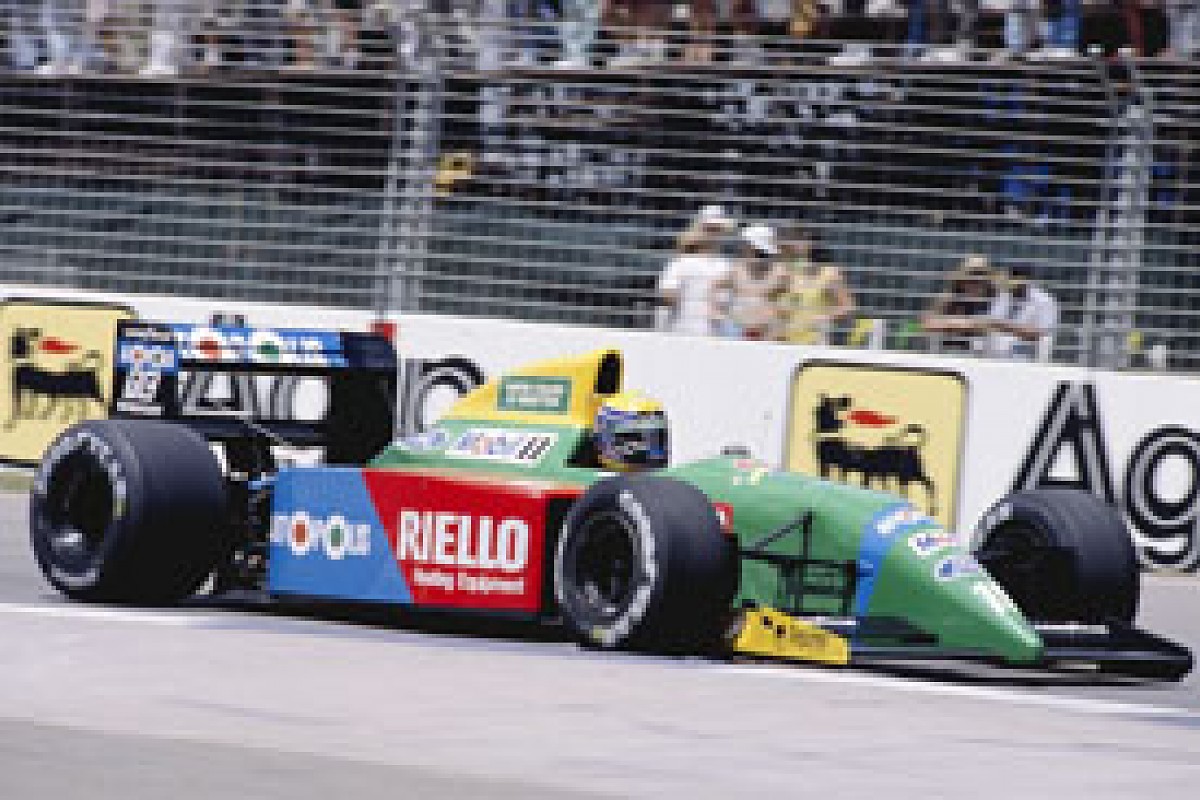 © LAT
Moreno's Formula 1 career was almost over before it started after he failed to qualify his Lotus 91 for the 1982 Dutch Grand Prix. He didn't return for five years, and when he did he was lumbered with uncompetitive AGS machinery for two races in 1987. Despite that, he took his first point for sixth place at Adelaide in 1987, albeit three laps down and ahead of only one running car.

It was a similar story for most of 1989 and 1990, when he sporadically managed to haul Coloni and Eurobrun machinery onto the grid at a time when competition for places was intense. His performances against all odds didn't go unnoticed and when Alessandro Nannini suffered his helicopter crash in late 1990, Moreno was drafted in at Benetton for the last two races of 1990 alongside compatriot and friend Nelson Piquet.

Moreno took an emotional second place at Suzuka on his first outing in a competitive car, earning himself a full-time ride the following year. Unfortunately, he lost his place when Benetton poached Michael Schumacher from Jordan, leaving him to pick up a couple of outings with the Silverstone-based team and a one-off with Minardi in the closing stages of the year.

The following year, Moreno joined one of the worst F1 teams ever to have competed - Andrea Moda, which grew out of Coloni. Here, he outpaced six rivals during qualifying to scrape the Moda-Judd onto the grid for the one and only time, arguably the greatest achievement of his career!

After two seasons away, Moreno returned for a final season with the back-of-the-grid Forti Corse team in 1995. If nothing else, you had to admire his determination having been saddled with some terrible machinery throughout much of his career
6. Carlos Pace
Starts: 71 Wins: 1 Poles: 1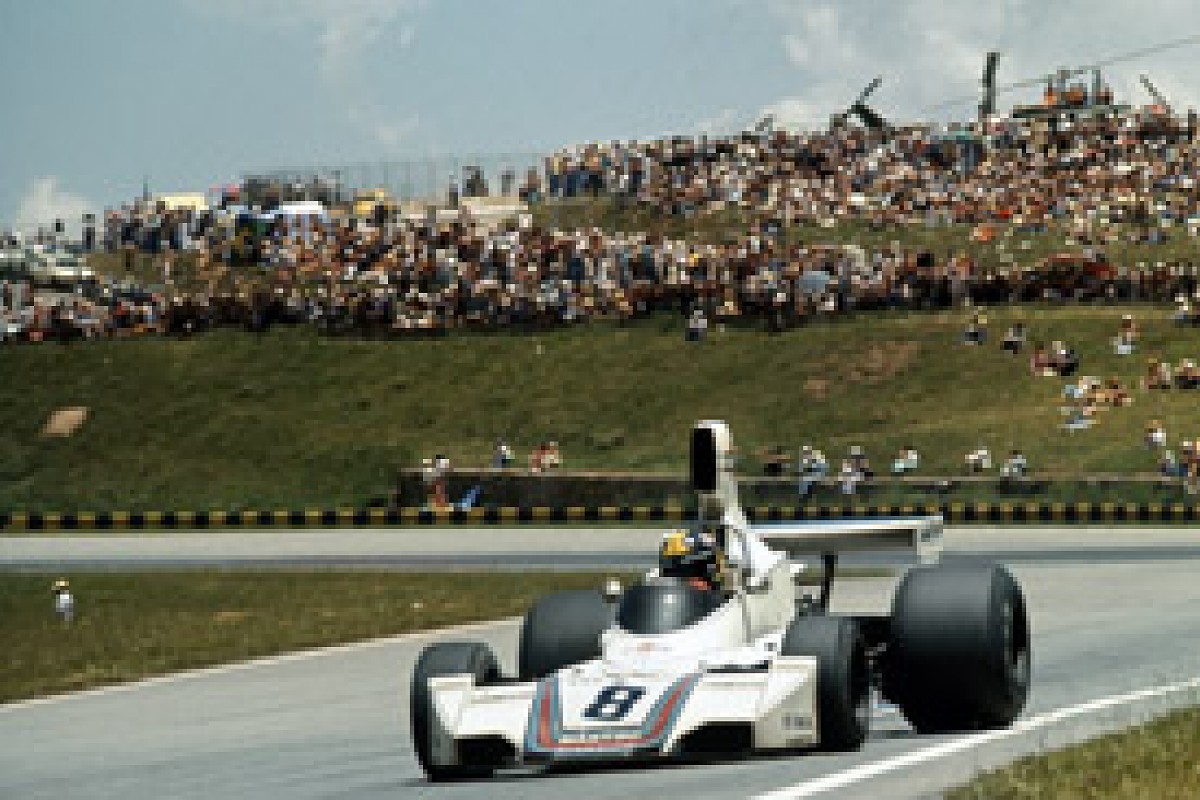 © LAT
Sao Paulo-born Carlos Pace followed Emerson Fittipaldi to Europe and made his name in British Formula 3 in 1970. He graduated to Formula 1 in 1972 with Frank Williams, who he had raced for in F2.

Pace's performance for the Surtees team a year later, with a podium finish in Austria and a couple of fastest laps, began to draw more attention to his potential and after half-a-season with the team in 1974, he joined Brabham.

The 1975 Brazilian grand Prix was his finest hour, claiming victory from sixth on the grid, his first in F1. He remained a key part of the Brabham team until March 1977, when he lost his life in a plane crash near his home town before having the chance to add further grand prix wins to his record.

A bust of Pace overlooks the tunnel leading to the paddock at Interlagos, the track where he enjoyed his greatest success. It is named Autodromo Jose Carlos Pace in his honour.

5. Felipe Massa
Starts: 149 Wins: 11 Poles: 15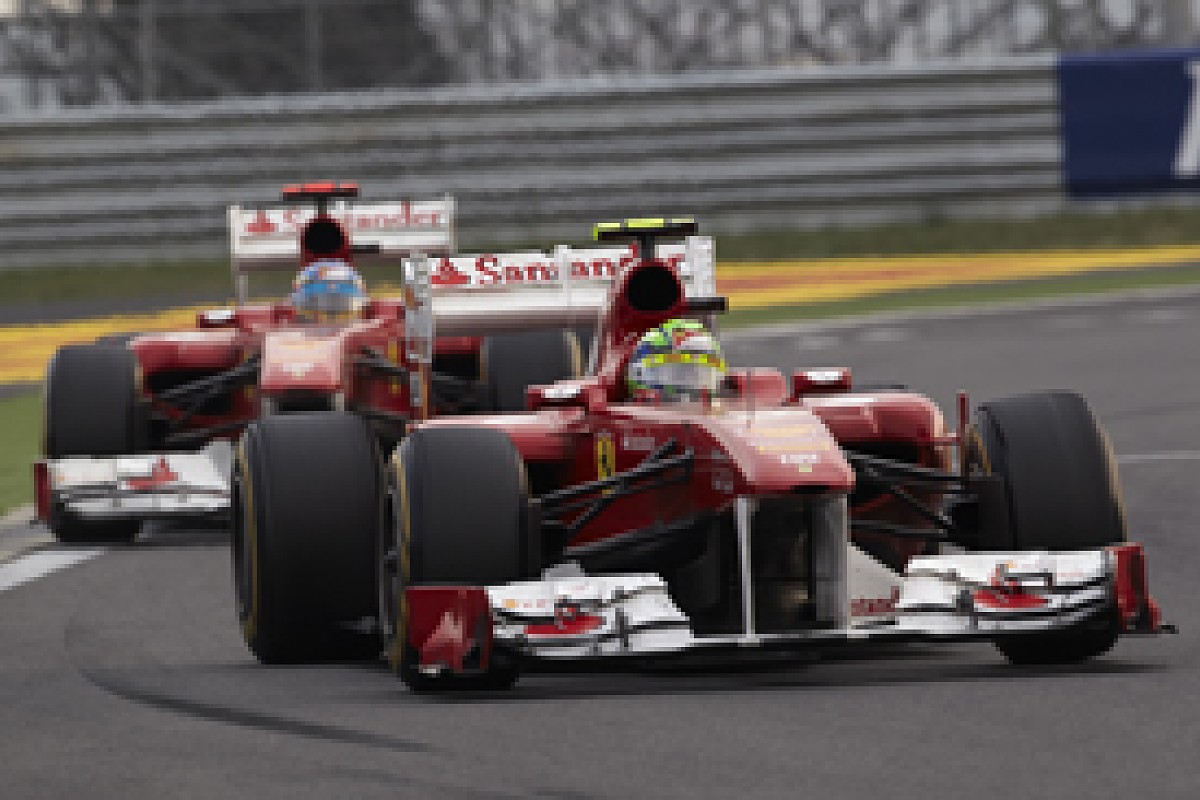 © LAT
Ever since the death of its last world champion, Ayrton Senna, Brazil has been looking for his successor. Felipe Massa came closest to delivering on that hope, coming within 20 seconds of claiming the crown in the 2008 Brazilian Grand Prix, only for Lewis Hamilton to pass Timo Glock in the dying moments of the race and take the title by a point.

Massa had long been groomed by Ferrari, which took an interest in his career even before he came into Formula 1 with Sauber in 2002. During three campaigns with the Swiss team, punctuated by a year out as Ferrari test driver, he earned a reputation for being fast but wild. But he impressed enough to earn a Ferrari race seat in 2006, winning the Turkish and Brazilian Grands Prix and taking third in the world championship.
In 2007, Massa was a title contender until a retirement at Monza dropped him off the pace, but it was 2008, when he won six races and came so close to taking the crown, that he really made his name.

He was fortunate to escape with his life after being struck by a spring shed from Rubens Barrichello's car during qualifying for the 2009 Hungarian GP. After missing the rest of that season, he returned at the start of last year but proved unable to scale his previous heights. Save for last year's German Grand Prix, he hasn't come close to winning a race, and at the time of writing has not finished higher than fifth in the last year.

4. Rubens Barrichello
Starts: 319 Wins: 11 Poles: 14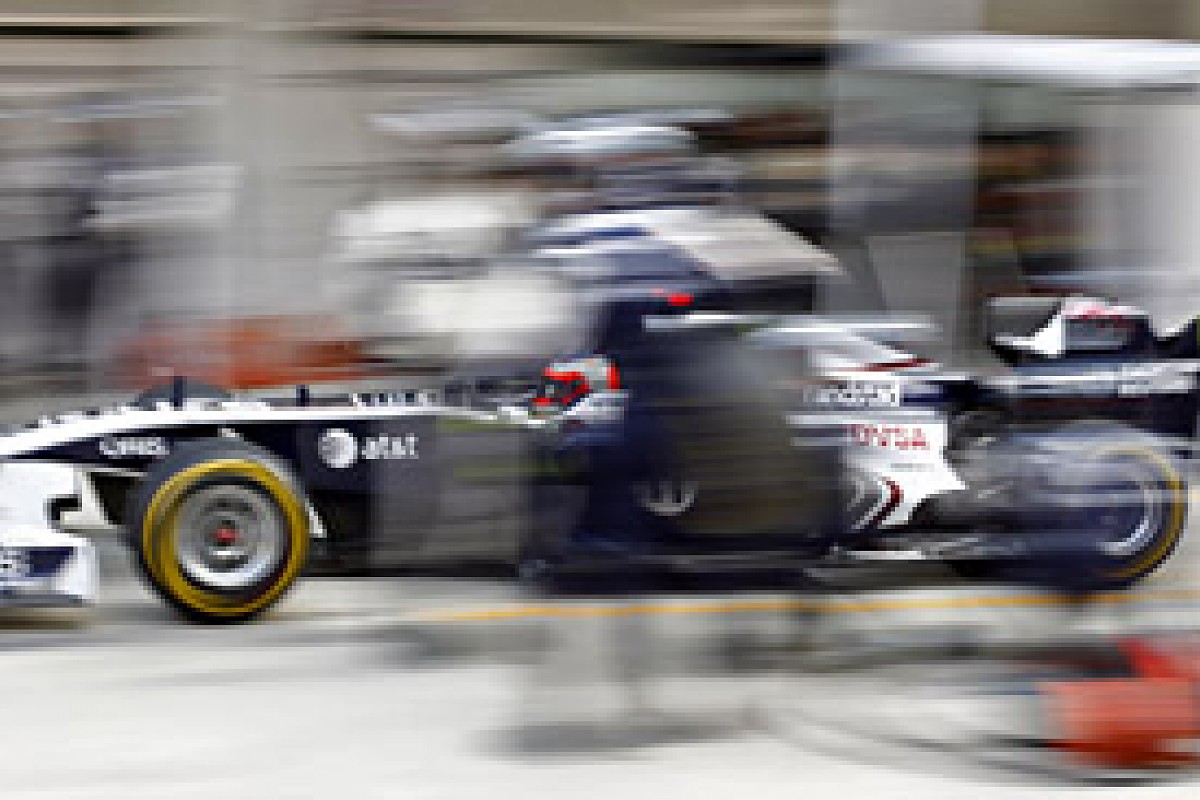 © LAT
Rubens Barrichello was once the fresh-faced newcomer who barely looked old enough to drive a road car. Today, he is a gnarled veteran after almost two decades in F1 during which he failed to win the world championship, but nonetheless proved himself to be a top-line performer on his day.

He heralded his arrival in F1 by running as high as second in the 1993 European Grand Prix for Jordan before running out of fuel. The following season, he claimed his first podium and became a regular points finisher. After four years with Jordan, he joined Jackie Stewart's team, finishing an incredible second at Monaco in only the outfit's fifth race.

After three years as Stewart's lead driver - although it was team-mate Johnny Herbert who took the team's sole victory - he got his big break with Ferrari. He won his first grand prix at Hockenheim in 2000, from 18th on the grid, but had to settle into life as number two to Michael Schumacher. Over six years with the team, he won nine races and played a crucial development role in Ferrari's success, but decided to jump ship to Honda in 2006.

After three years of diminishing success, he won two races for Brawn in 2009 and became an outside title contender, before joining Williams last year. There, he played a key role in turning around the team's season, although in 2011 the Williams/Barrichello axis weakened during what is proving to be a terrible campaign.

3. Nelson Piquet
Starts: 204 Wins: 23 Poles: 24 Championships: 3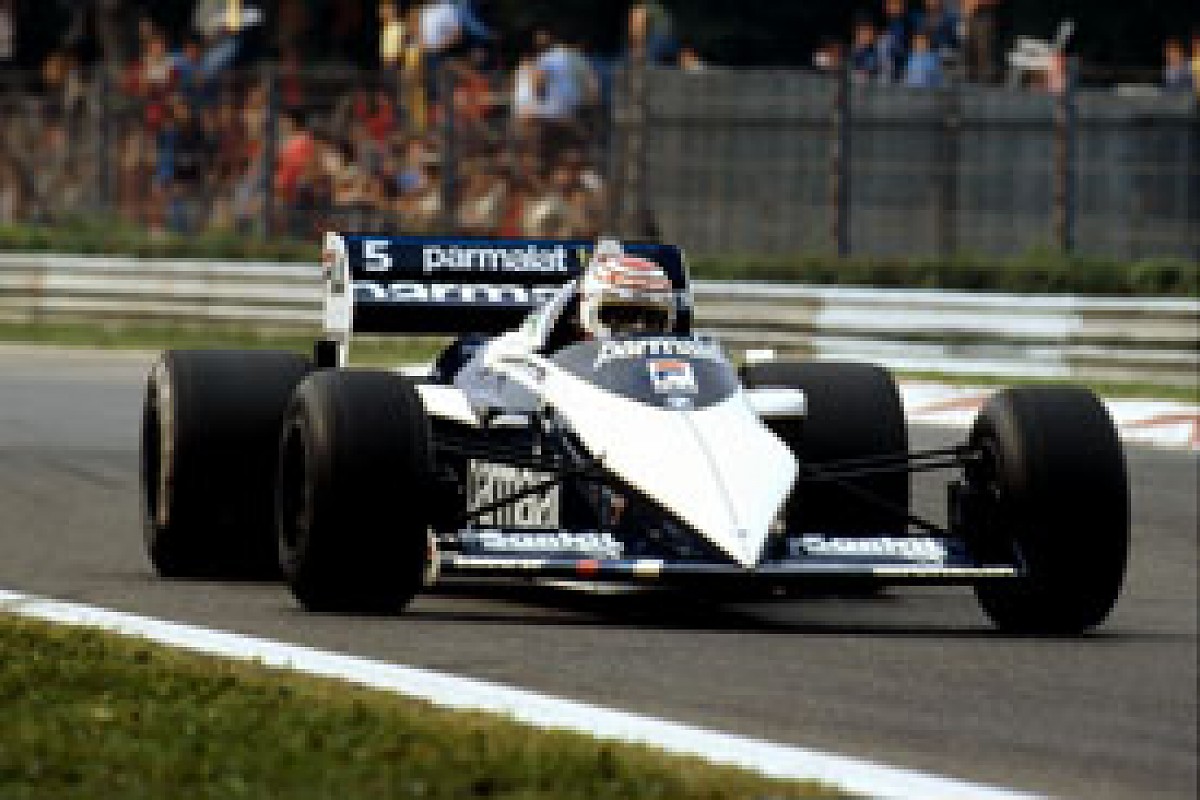 © LAT
Rio-born Piquet came to Europe as the heir to Emerson Fittipaldi and was already touted as one to watch. He justified that status by dominating the 1978 British F3 Championship and had already started five grands prix, in Ensign, McLaren and Brabham machinery, by the end of that year.

Brabham boss Bernie Ecclestone had rightly judged Piquet to be a star of the future and, after a difficult 1979 season, the Brazilian started to win grands prix the following year and ran Alan Jones close for the world championship.

The following year, Piquet claimed the title, doing so again in 1983. Over the next two seasons, wins became rare though his qualifying prowess showed there was no loss of speed, and he was tempted away from the team by a big-money offer from Williams for 1986. There, he added a third world championship in 1987 before following Honda engines to Lotus, where he endured two poor seasons in mediocre machinery.

Most had written him off, but he was picked up by Benetton on a largely performance-based deal. Back-to-back wins at the end of 1990, plus a 23rd and final victory in Canada a year later, were an appropriate way for him to sign off in F1.

2. Emerson Fittipaldi
Starts: 144 Wins: 14 Poles: 6 Championships: 2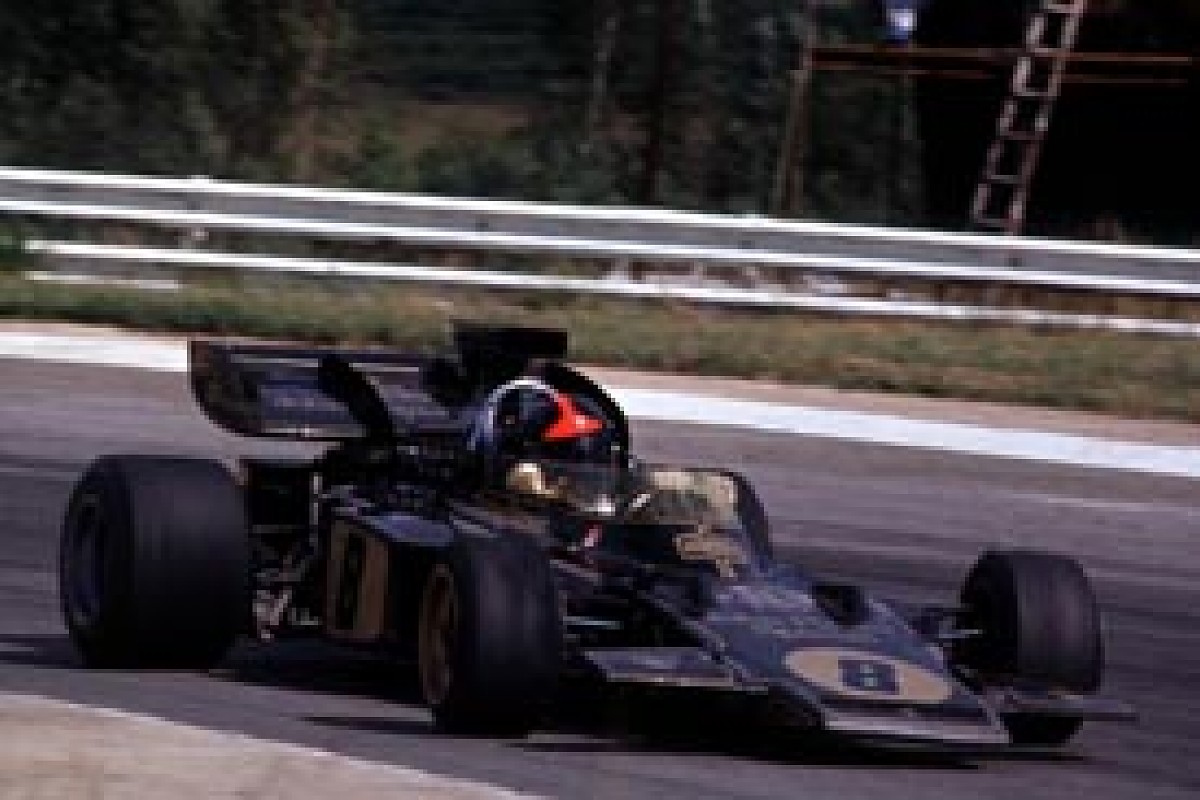 © LAT
While Senna is the greatest in terms of achievements, Fittipaldi was the trailblazer for Brazilian success in F1.

He arrived in the UK in 1969 and started winning Formula Ford races and by the end of 1970 he was a grand prix winner for Lotus at Watkins Glen, claiming the team's first win since the death of Jochen Rindt.

After going winless in 1971 as Lotus struggled, he won the world championship in 1972, which marked the start of a four-year golden period for Fittipaldi. After finishing as runner-up to Jackie Stewart in 1973, he switched to McLaren and claimed his second title, following it up with another second place, this time to Niki Lauda, in 1975.

Fittipaldi then made a decision that was to leave him scratching around for points finishes for the next five years as he joined brother Wilson's Copersucar Fittipaldi outfit. The ambition of creating an all-Brazilian team was a laudable one, but he claimed just two podium finishes in the next five years before retiring.

But by then, he had already made his mark and paved the way for the greatest that followed him
1. Ayrton Senna
Starts: 161 Wins: 41 Poles: 65 Championships: 3
Rated by many as the greatest of all-time, including a unique panel of over 200 F1 drivers who voted in an AUTOSPORT poll, Senna set new standards for speed, performance and ruthlessness during his career.

As immortalised in the recent Senna documentary movie, he was an even more powerful icon in Brazil than he was in the rest of the world, triggering a national outpouring of grief when he lost his life at Imola in 1994.

There's very little to say about Senna that hasn't already been said, countless times, and it's fitting that the enduring image of him is celebrating his incredible wet weather victory at Donington Park in 1993 with a Brazilian flag.
*Massa has participated in 151 race weekends, but did not start either the 2005 United States Grand Prix or the 2009 Hungarian Grand Prix.