After the glory days of 1999, when Heinz-Harald Frentzen flirted with a world championship challenge, the team that Eddie Jordan thrust into Formula 1 in 1991 headed into decline.
From 2000-02 came three seasons in which Jordan finished either fifth or sixth in the constructors' championship. After that, as funding was reduced, it finished ninth for three consecutive seasons. Ahead of the last of those years the team was bought, and for 2006 it morphed into Midland. The following year it became Spyker and, towards the end of that season, it took another identity change to Force India after Vijay Mallya took control of the team.
Instability reigned at the Silverstone team, which had scored a grand total of one point during 2006 and '07. Most expected Mallya to be the next in a line of short-lived owners. What happened on track in 2008, following the name change to Force India, did little to change that expectation, and at the end of the season the team was again rooted to the bottom of the constructors' championship (ignoring Super Aguri, which had faded into oblivion after four races).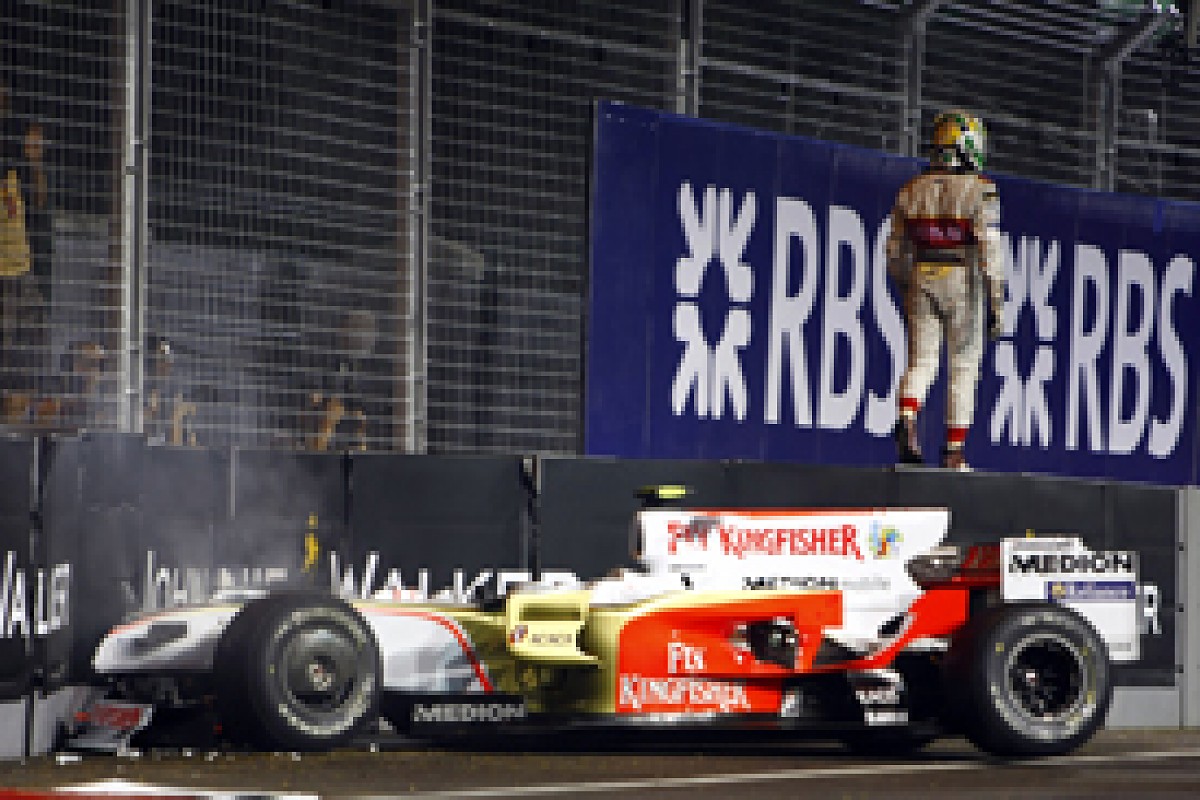 The 2008 season brought few highs for Force India © LAT
Yet change was already underway. The following season the team was strong enough to take pole position and finish second at Spa with Giancarlo Fisichella. In 2010 it finished seventh in the constructors' championship, just one point behind Williams and, as of today, it holds sixth in the standings. It has been a remarkable turnaround for a team that was in something of a mess when Mallya took over.