"Oh Danny Boy, the pipes, the pipes are calling. From glen to glen, and down the mountain side The summer's gone, and all the flowers are dying 'Tis you, 'tis you must go and I must bide."
Danny Boy song lyrics
***

It's part of Formula 1 folklore that the breakthrough in Robert Kubica's Formula 1 career came at the Macau Grand Prix at the end of 2005, when BMW motorsport director Mario Theissen was left mighty impressed with the fiery performance of the Pole as he battled hard for the victory.
Convinced about the potential that he saw in front of him, Theissen went on to sign up Kubica to become BMW Sauber's third driver for the 2006 campaign - where he would learn the ropes alongside Nick Heidfeld and Jacques Villeneuve.
When Villeneuve was dropped after the German GP, Kubica got his big chance - grabbing it with both hands. He was a podium finisher at the Italian GP and the rest is history - pushing on to that maiden victory in 2008, a glimmer of a title challenge that year and then the switch to Renault.
Yet in a week in which motorsport has been in mourning for another fallen hero after the tragic events at the Las Vegas Speedway, it's worth bearing in mind that Theissen had only been on the look-out for a third driver at Macau because he had failed to agree terms with Dan Wheldon to take the job.
At the time, Wheldon was hot property and at one of those career crossroads at which sportsmen often find themselves as they tread their path to the top. He had just won the IndyCar championship and, en route, become the first Englishman since Graham Hill to win the Indy 500.
A young Robert Kubica at the Macau GP in 2005 © LAT
Life was sweet in the States. So why throw away the chance to keep the success rolling, and stand atop the podium some more, for a test-driver role with BMW Sauber?
There was no guarantee of racing - something Wheldon loved with a passion - and there was no way he was going to take a test role simply so he could be 'seen' in the Formula 1 paddock.
So Wheldon stayed in the States, further strengthening his unique Anglo-American twang, and delivering success on the track to prove himself as one of the very best out there. He duly achieved more triumphs, as well as disappointments, but through it all he never lost his speed, his strong work attitude or his smile.
He had to work damn hard to get himself back in the cockpit this year after finding himself without a full-time ride, but any doubts he was not one of the most talented men in IndyCar were wiped away at Indianapolis this year when he triumphed on a one-off return to the cockpit.
So it was particularly cruel that, on the very day his career appeared to be 100 per cent back on track in the States after signing a 2012 contract to join Andretti Autosport on race morning at the Las Vegas IndyCar season finale, he should be taken from us.
But what could he have done in F1 if, instead of pursuing his American dream, he had actually taken up the BMW Sauber offer?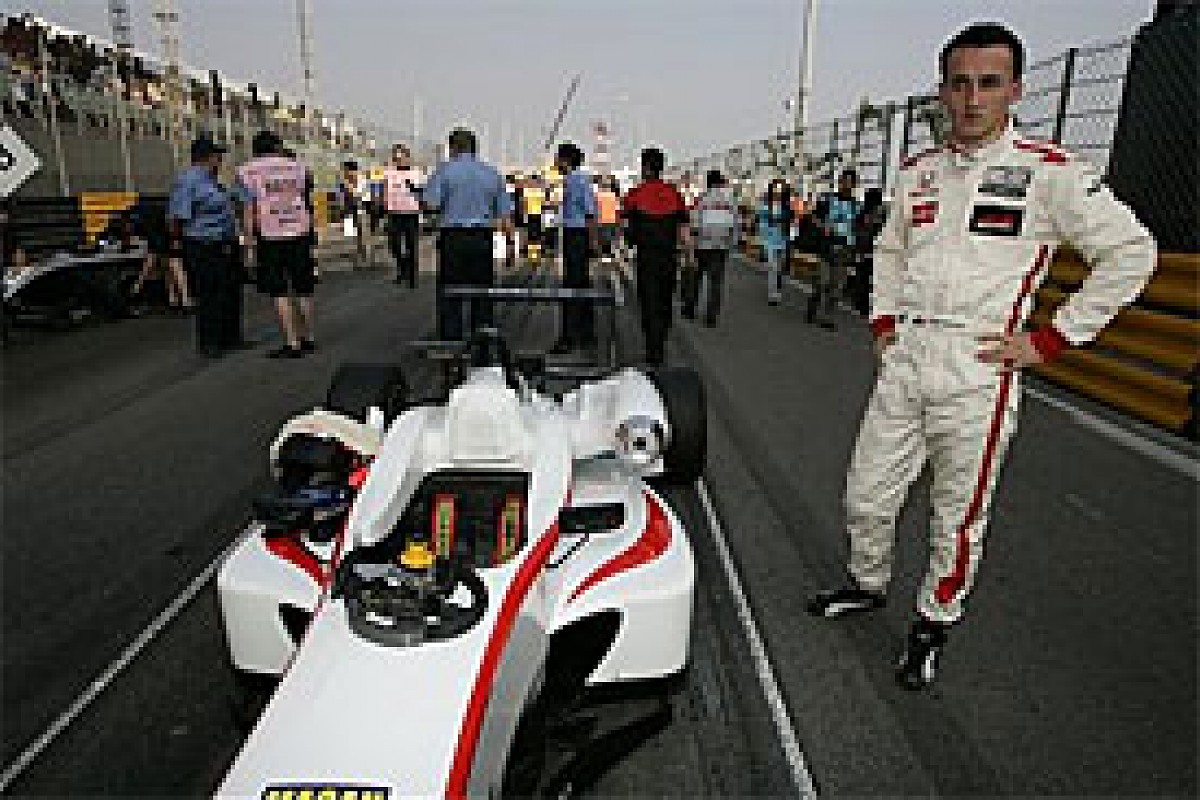 F1 misses the chance to see Wheldon race © LAT
There is every reason to believe that he would have acquitted himself well. Wheldon's impressive record in karting, allied to strong performances in the junior categories - including Formula Ford against Jenson Button - pointed to a man with plenty of talent to be successful in F1.
It says something too that I only ever interviewed two young karters during my previous job at The Telegraph - two guys making such mega impressions that national newspaper sports desks were interested in them.
I visited both of these boys at their homes, slotting in the chats after they had got home from school. One was Lewis Hamilton from Stevenage in Hertfordshire, the other Dan Wheldon from Emberton in Buckinghamshire. They were in that same talent bracket.
BMW Sauber would have nurtured Wheldon well, built him up to speed as it saw fit, and perhaps events would have unfolded in a similar manner to what actually happened with Kubica, with the team losing faith in Villeneuve mid-season and then promoting Wheldon to the race seat in the latter stages of 2006.
From then we can only guess what the outcome would have been, but judging by the level of skill and commitment he showed in IndyCar, there is every reason to believe that given the right equipment he was good enough to win races.
One thing we can say for sure, though, is that the F1 paddock would have loved him. Just as Sebastian Vettel has shown that winning in grand prix racing does not mean you have to turn into a robotic PR machine, or be aloof from the rest of the world, so Wheldon would have bought some infectious enthusiasm for racing and life to the grand prix world.
He would have loved getting another opportunity to race against his early adversary Jenson Button, and you can imagine the pair would have got on brilliantly. The media would have revelled in him too - for Wheldon was a man at ease with himself, who would have been more than happy to deliver the emotions, enthusiasm, hard talking and soundbites to turn himself into a bit of a star.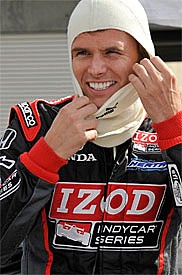 Wheldon enjoyed a fairy tale one-off at Indy this year © LAT
Formula 1 was never going to get that chance to know Wheldon though, from the moment that he committed himself to the States.
But you could sense something about what he would have meant for the sport by the outpouring of sadness from Korea in the early hours of Monday morning when we woke up to the horrendous news from Las Vegas.
From drivers, team members and journalists, there was nothing but shock and sadness.
While the grief will go on for a while, and we can only imagine the pain his family is feeling right now, we should also remember how lucky we all were to have had the chance to be thrilled by Dan Wheldon. And, for those of us lucky enough to have met him, to have seen that beaming smile, those intense eyes, and felt that mega-firm handshake.
F1 may have missed its opportunity, but his star shone bright in America. And while that light has now gone out, we will never forget.
Goodbye Danny Boy.