Hamilton back at the front
It has been a long time since Lewis Hamilton - or any driver not in a Red Bull - has taken pole position. The 2008 world champion last topped qualifying in Canada in June 2010, so it would be reasonable to expect him to be pretty happy about finally ending Red Bull's pole run, which stretches back to Abu Dhabi last year.
As it was, he was far from overjoyed post-session, reiterating that Sunday's race is what really counts. Whether this is because he's worrying that team-mate Jenson Button, third on the grid, will again have the edge in managing tyre degradation, or it's down to recent criticism getting him down, or something else entirely is unclear.
What is obvious is that Hamilton knows that the value of a pole position is nothing compared to a victory, meaning that staying there in Sunday's race could be critical in putting his recent troubles behind him.
Tyre teaser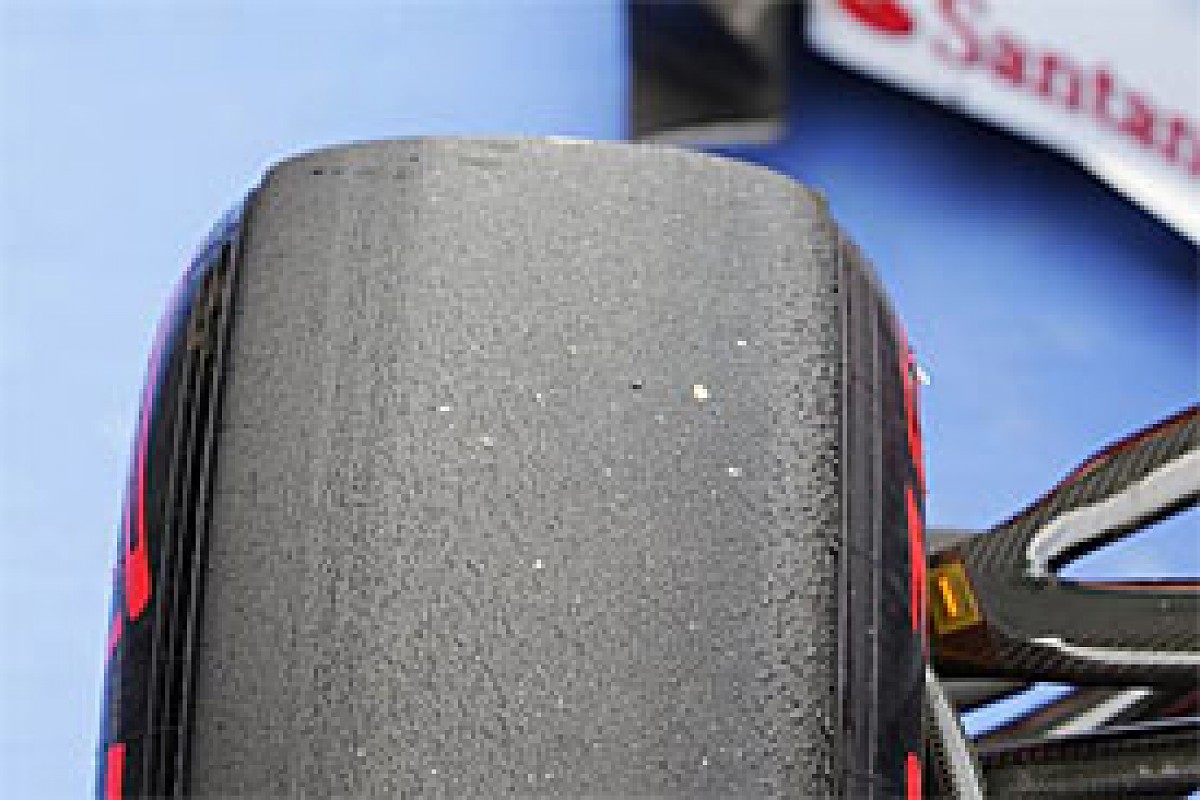 Tyres, crucial once again © sutton-images.com
Pirelli has allocated its super soft (option) and soft (prime) rubber for this race. It was an aggressive move designed to create an interesting race and there were serious concerns before today that tyre degradation would be such that four or five pitstops would be required.
As is traditionally the case, these worries have eased now that we've had a couple of hours of dry running.
Most now expect a three-stop race, although there are some who reckon two stops are very much possible, with two stints on the prime and one on options. But for those starting at the front - and therefore on options - three stops look to be the minimum.
There remain some mutterings about four stops, but whatever happens it seems that managing the tyres will be particularly crucial. The bottom line is that, with only one day of dry running, how the track will evolve in terms of grip remains to be seen, and that could be the deciding factor in how many stops people have to go for.
Red Bull on the back foot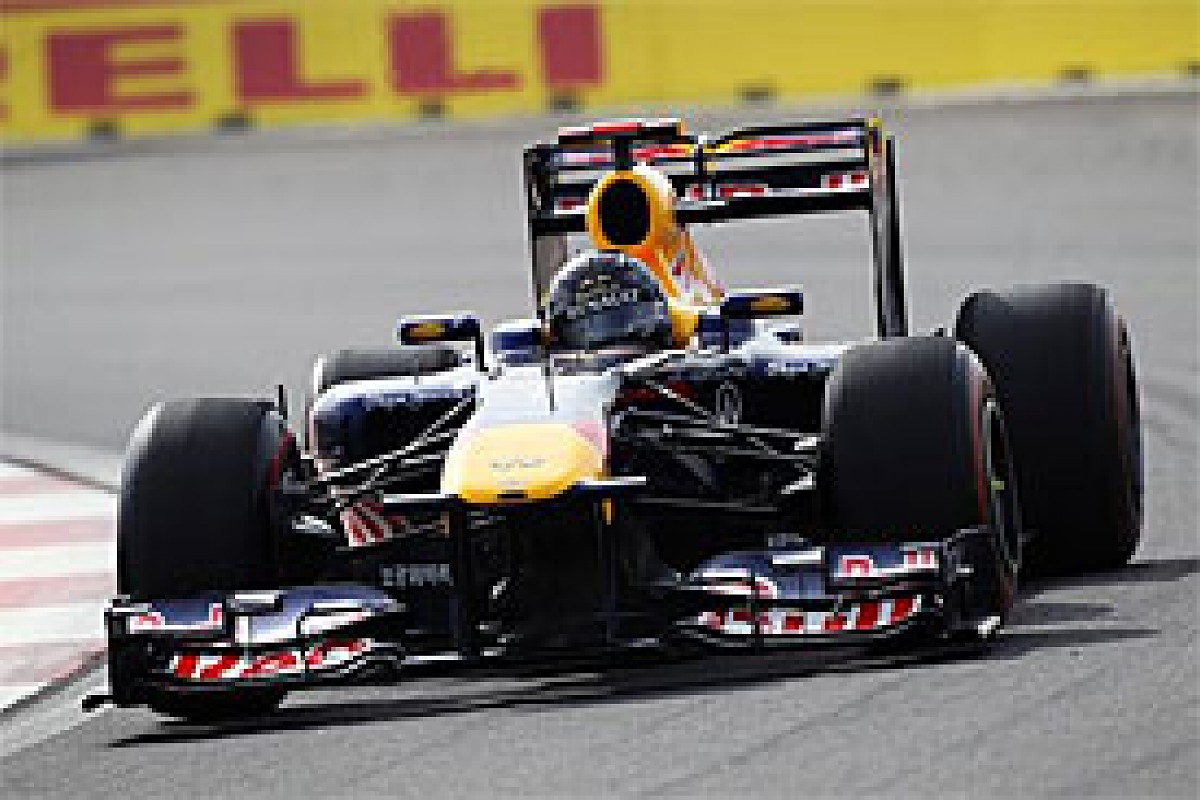 Vettel had to settle for second in qualifying © sutton-images.com
After 16 consecutive pole positions, Red Bull has finally been knocked off top spot. The McLarens have looked quicker all weekend and even though Vettel managed to split Hamilton and Button, Red Bull is for once going into the race as second favourite.
Whether that will hold on Sunday afternoon is up for debate. Vettel opted only for one run in each of the qualifying segments, using option rubber each time, meaning that he has three fresh prime sets left.
That suggests a straightforward three-stop strategy, starting on three-lap old options, then running three stints on new primes. It's a moot point whether that will be much of an advantage, as the McLarens have only done one prime run each, but in a tight race afflicted by tyre degradation, it could be significant.
Either way, the Red Bull looks to be the slower car and it might require some Vettel virtuosity to beat Hamilton and Button.
Passing fancy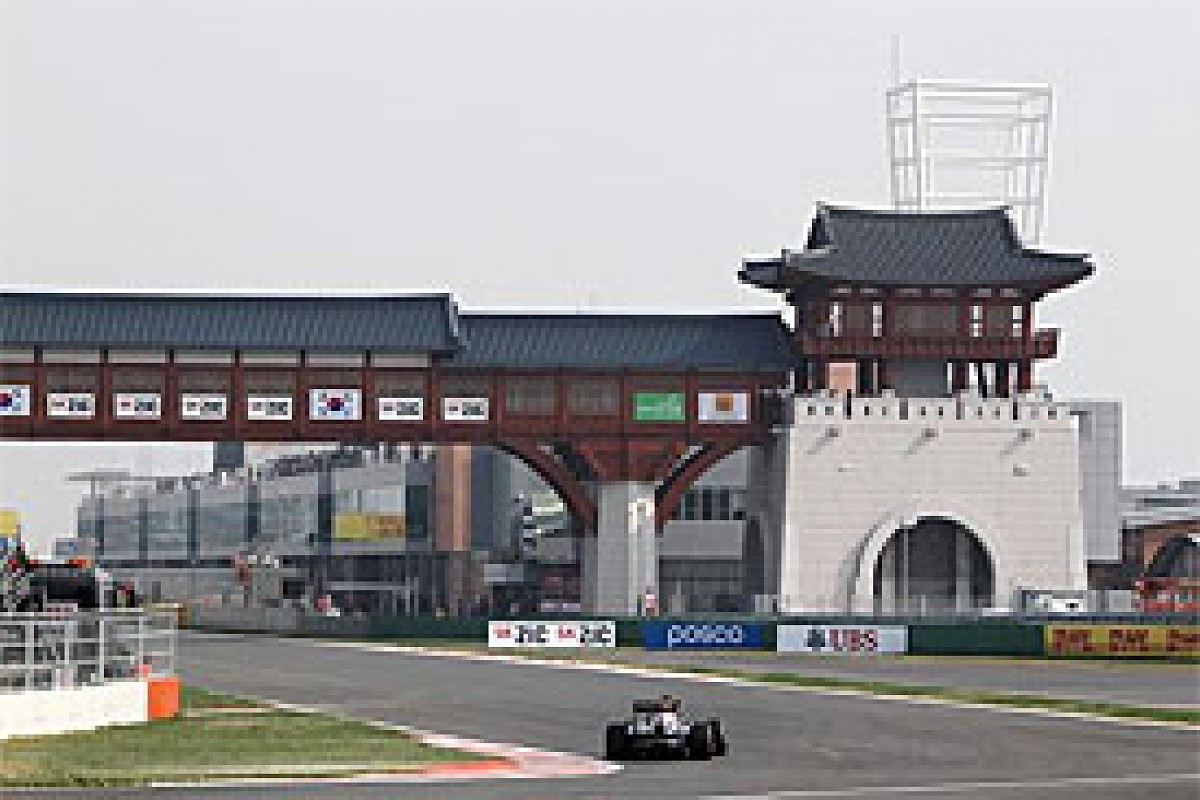 Overtaking is on the cards for the race © sutton-images.com
The straight that runs from Turn 2 to the second-gear right-hander Turn 3 is the longest in F1 (by a nose, it just eclipses the back straight in Shanghai). The DRS zone is located in the final 600 metres of this straight prior to the braking zone, meaning that overtaking will be eminently possible. While some anticipated Shanghai or Turkey levels of passing, this seems unlikely.
Different cars will be in different shape depending on whether they are geared for top speed with or without DRS, with most likely aiming for the latter. So watch out for cars that are traditionally strong in this area, Sauber and Mercedes for example, to make progress.
Given that tyre degradation is going to be such a challenge, there will likely be plenty of ebb and flow during the race, meaning that plenty of overtaking action can be expected.
The dirty side of the grid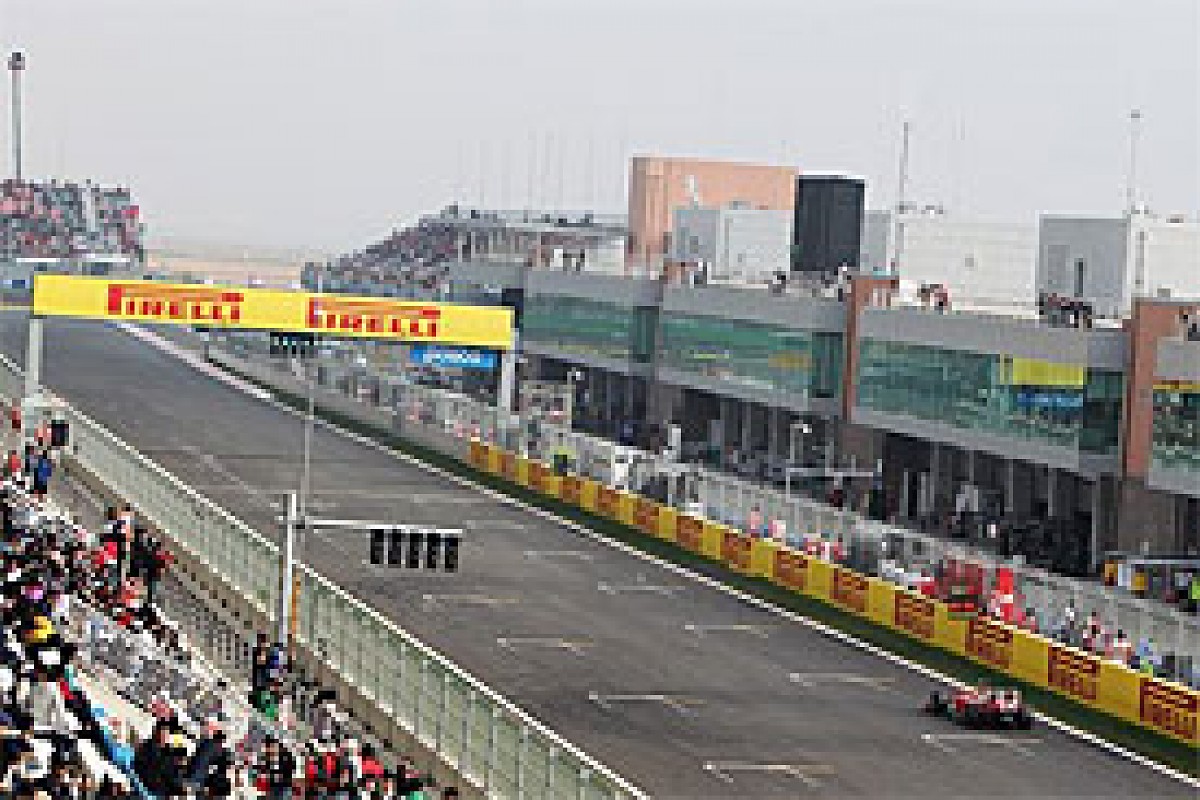 The dirty side of the track worries drivers © sutton-images.com
Amid the downpours of the inaugural Korean Grand Prix, we never got the chance to see how a race start would pan out after the use of the safety car in the early stages.
Sunday's race will be the first time that Formula 1 cars have had a standing start and given how 'green' this track is, there are concerns for how well those on the left-hand side of the grid will fare when they drop the clutch.
This is bad news for Vettel, Mark Webber, Fernando Alonso, Vitaly Petrov, Adrian Sutil and Michael Schumacher, looking at those in the top half of the grid.
Expect to see plenty of rubber going down at the start of the parade lap as drivers attempt to mitigate this disadvantage and don't expect Vettel to be challenging Hamilton at the first corner - that honour could fall to Button.