For the teams, Formula 1 is a sport that operates on two different time levels. There is the 'here-and-now', where all that matters is getting the last ounce of downforce onto the car, and making sure that your driver is able to do his bit to deliver ever more before the chequered flag comes out.
And, while all that is going on out on track, behind the scenes the teams are spending a great deal of time planning for the future, ensuring that steps being taken now are going to deliver tangible progress when that 'here-and-now' eventually arrives further down the road.
So amid all of the hullabaloo surrounding Sebastian Vettel's title triumph, and talk of a new era of German dominance for F1's latest wunderkind, it was all too easy to get carried away with the theory that Red Bull Racing's only main challengers over the next few years are going to be McLaren and Ferrari.
Yet if you stood back from it all, and plotted the path of where changes being made are going to make a big 'here-and-now' difference further down the road, then there is one other team that could turn those 'big three' into a 'big four'.

And should this team deliver on its plans, then it could produce a once-in-a-lifetime scenario where F1's youngest-ever champion is battling it out for race wins with one of its elder statesmen.
This, of course, refers to Mercedes GP - and last week's recruitment of Aldo Costa and Geoff Willis to bolster its technical staff. The cynics are (nervously) saying that there is nothing to worry about, that the Brackley-based squad is turning into a home for other teams' rejects, that it will be a case of too many cooks spoiling the broth.
But others in the Japanese GP paddock were beginning to acknowledge that ever-canny Merc team principal Ross Brawn is putting together the kind of organisation that worked so well under Brawn at Ferrari, and that the Costa/Willis appointments are a statement of intent that he will stop at nothing to get back to the front.
Costa and Brawn worked together at Ferrari © LAT
After all, Ferrari's broth was never spoiled by having Brawn, Rory Byrne, Aldo Costa and numerous aerodynamicists on board. So why should it not work this time?
Perhaps most telling of all is the fact that Mercedes GP's recruitments have caused a bit of a stir among its rivals. This, after all, is supposed to be a time of cost restraint in F1, when all teams abide by the Resource Restriction Agreement that is supposed to keep them not only on an even financial keel, but ensure at least some equality.
Mercedes GP was perhaps the most outspoken about the implementation of the RRA, calling for a full investigation into the budgets of teams amid continued speculation of overspend by Red Bull Racing. So has the German car manufacturer realised that it needs to be as aggressive in its interpretation of the RRA as it is when it comes to finding loopholes in technical and sporting regulations?
Perhaps this is why Ferrari team principal Stefano Domenicali has called for an urgent meeting at this weekend's Korean GP. He certainly knows that if Mercedes GP is being as hard-line on the RRA interpretation as Red Bull Racing, then ultimately the team deal could collapse...
Brawn himself scoffs at talk that the Costa/Willis partnership is evidence of Mercedes GP throwing the RRA to the wind.
"At the end of day, Aldo and Geoff are two headcounts," he told me in Japan last weekend. "I'm sure once they settle in they will have their thoughts on ways to make the organisation stronger, but we will respect the RRA. We do have space under the RRA, as we look to increase our capacity..."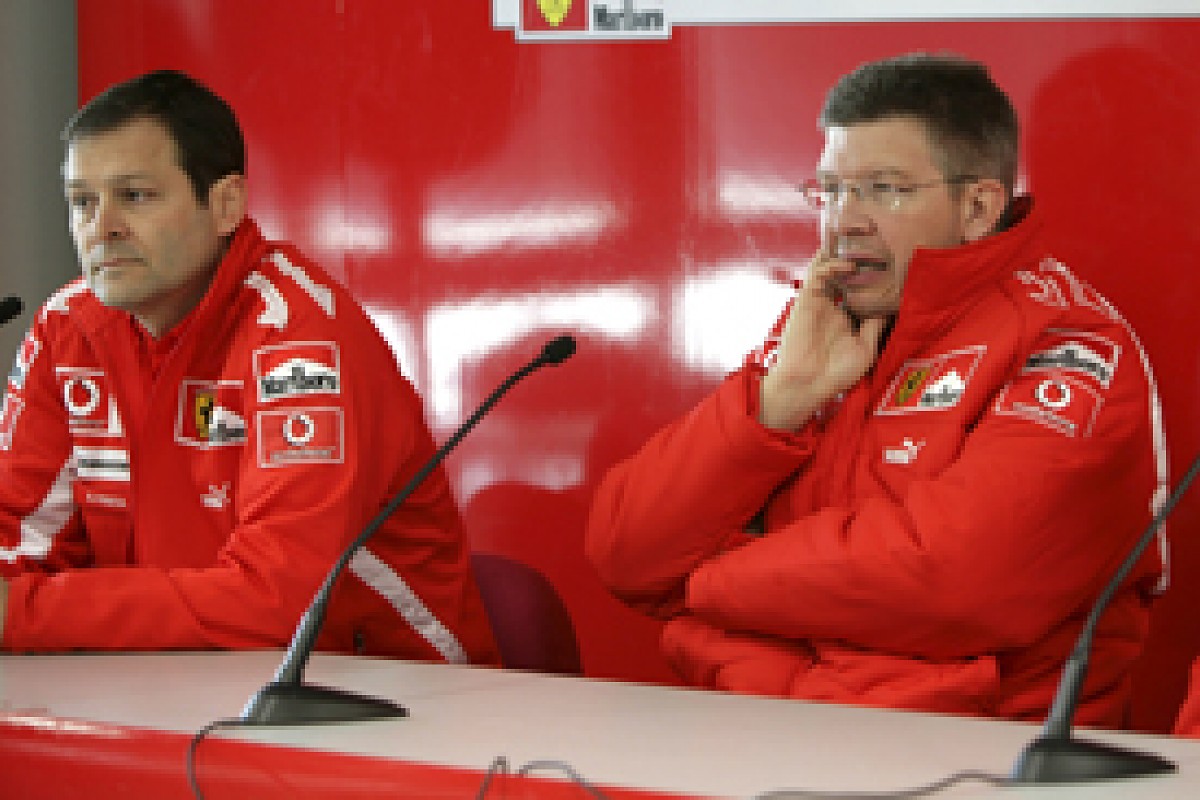 Willis was most recently found at HRT © sutton-images.com
The message from that is clear. Mercedes GP is looking to ramp up, and Brawn, rather than viewing Costa and Willis as F1 rejects, actually cannot believe the pair of them became available.
"The opportunity to get people like Aldo and Geoff doesn't come along very often," explained Brawn. "The stars lined up in terms of where our ambitions are, and Aldo and Geoff became available. Aldo I know extremely well as we won world championships [at Ferrari] and Geoff, I think, although he doesn't say it himself, was pretty instrumental in setting the direction of Red Bull, and changing Red Bull's future. So it was really those things that came together. We would only be doing what we are doing with the right people."
Although Costa and Willis will be able to provide immediate feedback on Mercedes GP's status when they join, the long lead times in F1 mean their real impact on form is unlikely to be felt until 2013.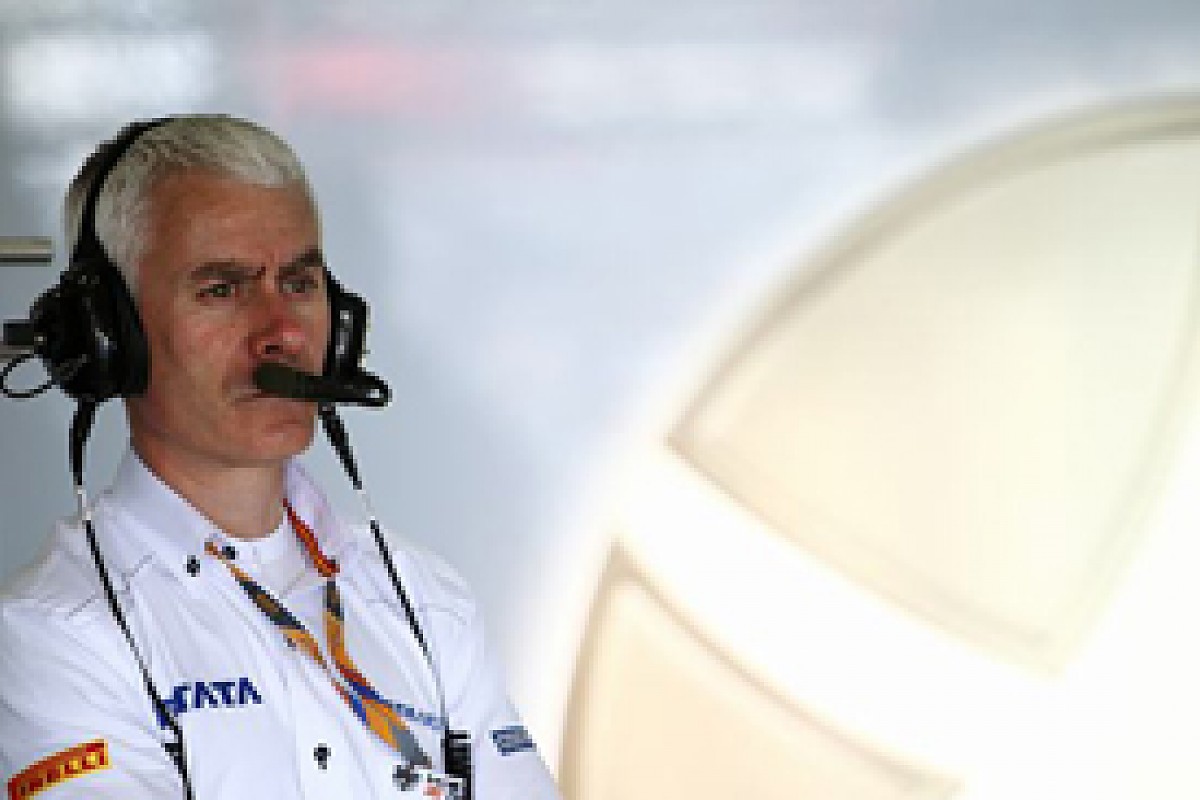 Schumacher will be intrigued to see if Mercedes' recruitment spree pays off © LAT
And that timing prompts an interesting dynamic, because as Brawn puts together his technical 'superteam' to go for another title, you're going to have to say that Michael Schumacher is going to be incredibly tempted to see the fruits of his labours and stick around longer than his original plan to walk away at the end of 2012.
Schumacher has mostly shaken off the criticisms, incidents and disappointments that marred his early return to F1 (ignoring the Singapore/Perez incident), and is now consistently delivering at a level where, given the right machinery, it seems entirely feasible that he could be right at the very front.
So if Mercedes GP can make some progress next year and then, in 2013, deliver the 'step' change that Brawn believes the team needs to be fighting for a title, then Schumacher is going to want to be a part of it if he feels he can still physically do it.
And that's why you can't rule out the prospect of, in the red-and-blue corner, Adrian Newey and Sebastian Vettel taking on, in the silver corner, Ross Brawn and Michael Schumacher. F1's youngest champion gunning wheel-to-wheel with a man 18 years older...
Chuck in the best of Ferrari and McLaren, and F1 has got plenty of exciting fights to come. Everyone, apart from Vettel, will be relishing that.