Following the FIA's World Motor Sport Council summit in Singapore during the build-up to Formula 1's night race, a seven-page media release was distributed - by far the most voluminous such document for many years, although, admittedly, a vast portion of its bulk was made up of regional rally calendars for 2012, the FIA Truck Racing Championship, and such like.
In fact, the F1 portion extended to just a paragraph, which spoke glowingly of the progress made by the Indian Grand Prix's promoters, and - rather strangely - not a mention was made of the visor strip first discussed here, which was due to be made compulsory from this weekend's Japanese GP. As no word on its use was handed down by the WMSC, sources in the loop advise that the device cannot be made mandatory - with no official reason being given for the delay in introducing what seems a perfectly sensible device.

The FIA made no mention of helmet visor strips in Japan © sutton-images.com
Why was it delayed? Enquiries in Singapore and then Japan elicited little information, but it seems there are three sides to this story - respectively the angles of the wants; the want-nots, and - somewhere midway - the truth. It seems strange that drivers contracted to one helmet manufacturer have and have had no problems using the device, while others using different headgear have shied away from using the visor strip despite the benefits shown in tests undertaken by the FIA Institute.
However, according to a source close to the issue, the tests were exactly that - tests - with no practical experience having been gained. The source said: "We can do as many tests as we like, we can kick the helmets, hammer them, even shoot at them, but by the nature of testing there is no real live head sitting inside, which is why some folk are uneasy."
Another source suggested that the weight penalty of 0.06kg was simply too much, particularly under heavy braking, when a 5g-force turns a 0.06kg component into a weight of 0.3kg sitting on top of a dumbbell.
Then there appears to be an issue with unilateral 'mandatory use': "Whenever someone imposes something like that... when they imposed the wearing of the HANS device my collarbone was hurting and I actually raced without it," Rubens Barrichello told this column at Suzuka.
"Then that year I had a crash because I lost a suspension in Hungary and went straight on. If I hadn't had that HANS I probably would have been hurt. It's not easy driving an F1 car altogether, then they put this metal on the top of you, you just find it very bad. When you see the benefit of it is when you understand everything else."
The latest situation as of Thursday afternoon is that the FIA has allegedly asked all drivers to use the visor panel throughout the weekend, thus enabling all concerned to garner experience with the device ahead of mandatory use in 2012.
"I understand that we've been told to have it on the helmets," added Barrichello. "Then I read something that we were supposed to test them and get feedback. But as far as I am concerned, we are going to have it for the whole weekend. I actually had it in Singapore."
Thus all should be more clear after the drivers' briefing, traditionally held before the close of business on Friday. It seems like a far more interesting topic than discussing Lewis Hamilton's on-track antics...
Petrov is one of the 'haves' who current uses visor-enabled Bell helmets © LAT
However, back to the release: one paragraph caught the eye, namely an announcement for seven FIA awards for volunteers and officials, including 'Outstanding official of the year'. This seems an overdue award, yet for some reason the FIA saw fit to relegate this item to the back page.
One senses the hand of FIA president Jean Todt in this, for the Frenchman is a lifelong motorsport enthusiast, having first become smitten while a student in Paris, which led him to marshal and involve himself in club activities before co-driving in amateur events ahead of turning professional. He therefore understands the passion at the root of the sport.
That the World Rally Championship-winning co-driver and former boss of Ferrari's F1 team has the 'common' touch his predecessor Max Mosley - who once admitted to being attracted to the sport due to his controversial surname being basically unknown in the paddock - so patently lacked was proven last year when Todt introduced the concept of noted drivers acting as stewards' advisors.
Yes, some decisions handed down by the various quartets during the past 12 months or so have proved contentious, but on a scale of 0-10 they average around three. There is little doubt that Todt's concept beats the previous system, whereby the stewards worked and reported through a political strategist, with some decisions being very much off that scale.
Hopefully the outstanding official of the year award and others like it will prove to be as inspired as the driver-steward concept, particularly as it appears open to officials in any form of FIA motorsport - which AUTOSPORT has always covered and coveted. Although it's a strong possibility the award will go to somebody serving in a more senior category of motorsport, the award could just as easily go to a junior marshal officiating in a club event in Outer Mongolia.
As F1 expands across the globe it is obvious that many new circuits do not have corps of trained marshals. Yes, the USA has thousands of marshals to draw on, but India has few, if any, while the likes of China and Turkey simply have no F1 culture. Obviously in such instances experienced marshals are required to work alongside local volunteers, in both operational and training capacities.
Medical staff members, too, need to be recruited, and there are obvious differences in the sort of injuries suffered in racing-car accidents to those inflicted, say, during knife fights. Doctors and other trauma specialists require training not only on aspects such as extraction but need to be stationed at danger points around the circuit, while circuit hospitals need to be staffed not only with the correct medical disciplines, but also the right headcounts within the various disciplines.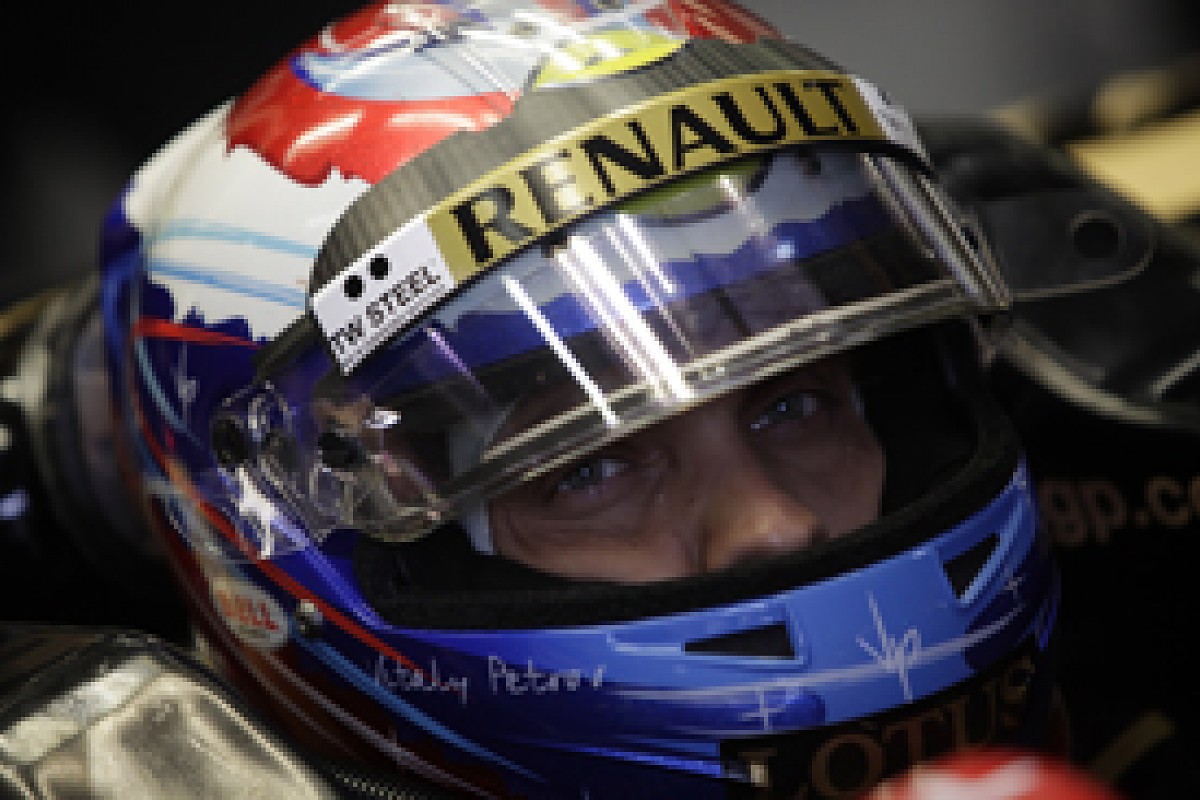 Marshals risk life and limb for little or no financial reward © sutton-images.com
An often-repeated fallacy has it that F1 has not suffered a death since that of Ayrton Senna at Imola in 1994. Six years later at Monza a marshal, Paolo Ghislimberti, died after being hit by a flying wheel during a first lap accident; six months later - in 2001 - flag marshal Graham Beveridge was killed, again by a wheel, following a similar incident at Melbourne.
They are not alone in paying the ultimate price. During F1's 61-year history scores more have died, whether hit by flying wheels, crashing cars or in fires. However, human cost is not the only price paid by the thousands of volunteers who sacrifice weekends to officiate at F1 grands prix: many pay their own transportation and accommodation costs, often to events held across the globe.
One would have thought that in a sport as flash as F1 such workers performing vital, skilled roles would at least have their major costs reimbursed, but no. While said volunteers pay their costs - often at premium prices during grand prix weekends - they receive nowhere near sufficient compensation for their expenditure, let alone time.
There is no doubt F1 could not exist without these unpaid volunteers, yet at the other end of the scale sits a man whose daughters this year blew over £100millon on real-estate properties, with one recently tying the knot in a Saturday ceremony costing around £4.5million. Indeed, the Belgian GP lost that amount the very next day. Yes, their funding came from the Ecclestone family trust, but that was founded on profits made via F1.
The Singapore GP provides an insight into the numbers involved: the race deployed over 1100 marshals drawn from 27 nationalities. Each required at least five days' accommodation, with travel (mainly air) adding substantially to their costs.
Flag marshals receive two to three days' training, although vehicle recovery officials are required to complete a course running to 256 hours. Medical staff not seconded by the local hospital, or those flying in from overseas, invariably take leave for the period - another costly sacrifice.
Multiply all this by 20 grands prix per year and you gain an idea of the scale of it all. The FIA's initiative cannot adequately reward those whose passion, enthusiasm and commitment make F1 possible - not that that is the intention - but it certainly recognises their efforts, and that alone is a step in the right direction.
And this is only the tip of the iceberg: events across the globe - be they circuit racing or rallying, hillclimbing or drag racing; whether with tin-tops, single-seaters or trucks - rely on these unsung heroes to make it all happen in a safe and organised fashion. As you read this the FIA's global cluster of national sporting bodies will have received full details of the award. While the winner will no doubt be a worthy recipient, the backstory is that the many volunteers who make motorsport possible will, by implication, be recognised.