There is every chance that Sebastian Vettel will secure a unique double by becoming the youngest ever back-to-back world champion in Japan this weekend. But if he does so by winning the race, he'll match another record set by Michael Schumacher.
Vettel has only ever started a Formula 1 race there from pole - and on both occasions he won the race. Only Schumacher has a better record, with three straight wins from pole between 2000-2002. In 2009, Vettel lead the entire race, while last year he was only passed briefly during the pit stops.
If the omens weren't pointing in his favour enough, it might be worth remembering that the in the five remaining races of 2011, he either won last year (Japan,Abu Dhabi and Brazil) or retired while leading (Korea). The Indian GP of course is a new venue.
Suzuka driver notes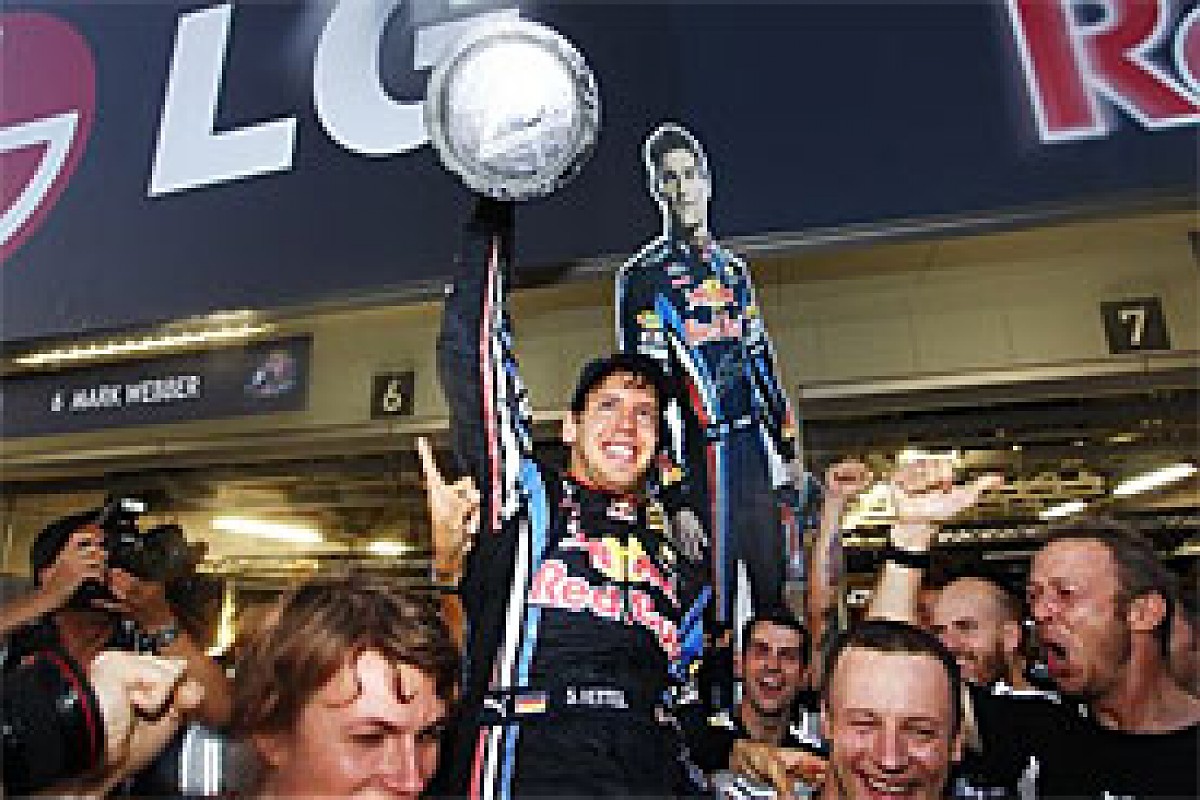 Suzuka could be a happy place for Vettel again © sutton-images.com
• Vettel may have won the last two Japanese Grand Prix from pole, but it his Red Bull team-mate Mark Webber who recorded the fastest lap on those occasions. Last year the Australian recorded his best result in Suzuka, finishing second behind Vettel. Apart from this podium finish, Mark only scored points one other time at Suzuka with a fourth in 2005.
• Lewis Hamilton scored his best Suzuka result two years ago - third. In both races he has competed in at Suzuka he has suffered mechanical problems, in 2009 a faulty KERS cost him second place while last year he was given a grid penalty for a gearbox change and spent the last part of the race without third gear, losing fourth to team-mate Jenson Button. Hamilton was luckier at Fuji, where he recorded two poles and a win in 2007. Suzuka remains one of the three tracks where he never started from the front row, the other two being Barcelona and Yeongam (not including New Delhi of course).
• Jenson Button has only once not finished in the points at Suzuka, ten years ago, when he placed seventh. He is consistent in Japan, but his performances rarely hit the headlines. He's only finished on the podium once here - in 2004 - and, despite always qualifying in the top 10, he started from the front row just once (in 2005). Jenson has finished in all of his nine Suzuka grand prix.
• Fernando Alonso won at Suzuka in 2006, when Michael Schumacher's engine failed, giving the lead to the Spaniard. Last year he finished third behind the Red Bulls. He's never started from the front row here and a peculiarity about Alonso and the Japanese Grand Prix is that he is the only one driver to have won both at Fuji (2008) and Suzuka (2006).
• Michael Schumacher's glory days in Suzuka embrace the 1994-2004 decade: during this period of eleven races he scored eight poles and six wins. He was unbeaten in qualifying by a team-mate from 1991 to 2002, but in his last five showings here has been out-placed four times. The 2006 Japanese Grand Prix was the most recent Suzuka race that he has led.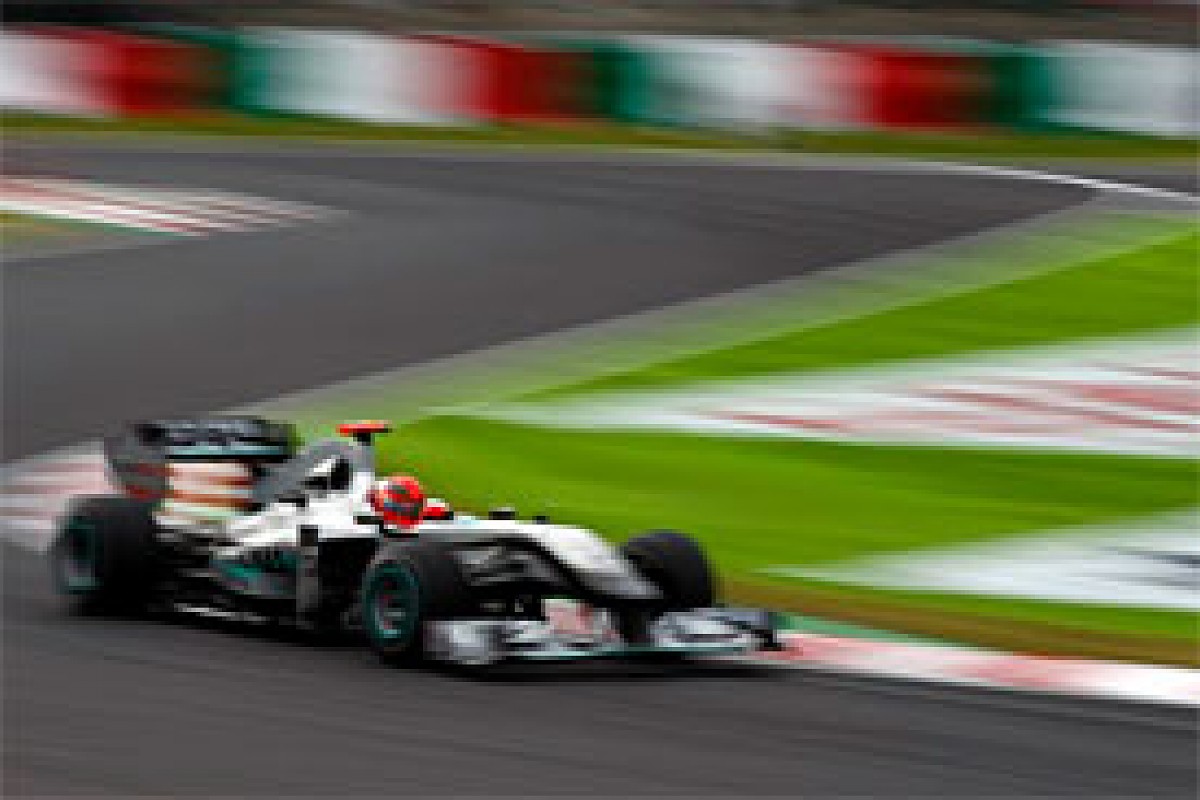 Michael Schumacher also enjoys Suzuka © LAT
• Rubens Barrichello was second at Suzuka in 2002 behind Schumacher, one of the many one-two Ferrari finishes that year. The following year he won on merit and his victory prevented Kimi Raikkonen winning the title in favour of his team-mate Michael Schumacher, who endured a messy race in the midfield.
Since that win, eight years ago, Rubens has scored only four points at Suzuka, despite four top-10 starts.
Suzuka team notes
• Suzuka is a circuit that suits Red Bull: it's cars have won, taken pole and set fastest lap in the last two Japanese encounters. Last year Vettel and Webber also finished one-two.
• McLaren scored its last podium here two years ago and its last win in 2005, with a memorable comeback through the field by Kimi Raikkonen, who had started 17th on the grid.
• Ferrari has the record for wins on the Japanese track with seven, but the last one came in 2004 which was also its fifth consecutive triumph at Suzuka.
• Renault endured a horrible race last year. By the second lap of the race both cars were out. That was the team's last double retirement to date.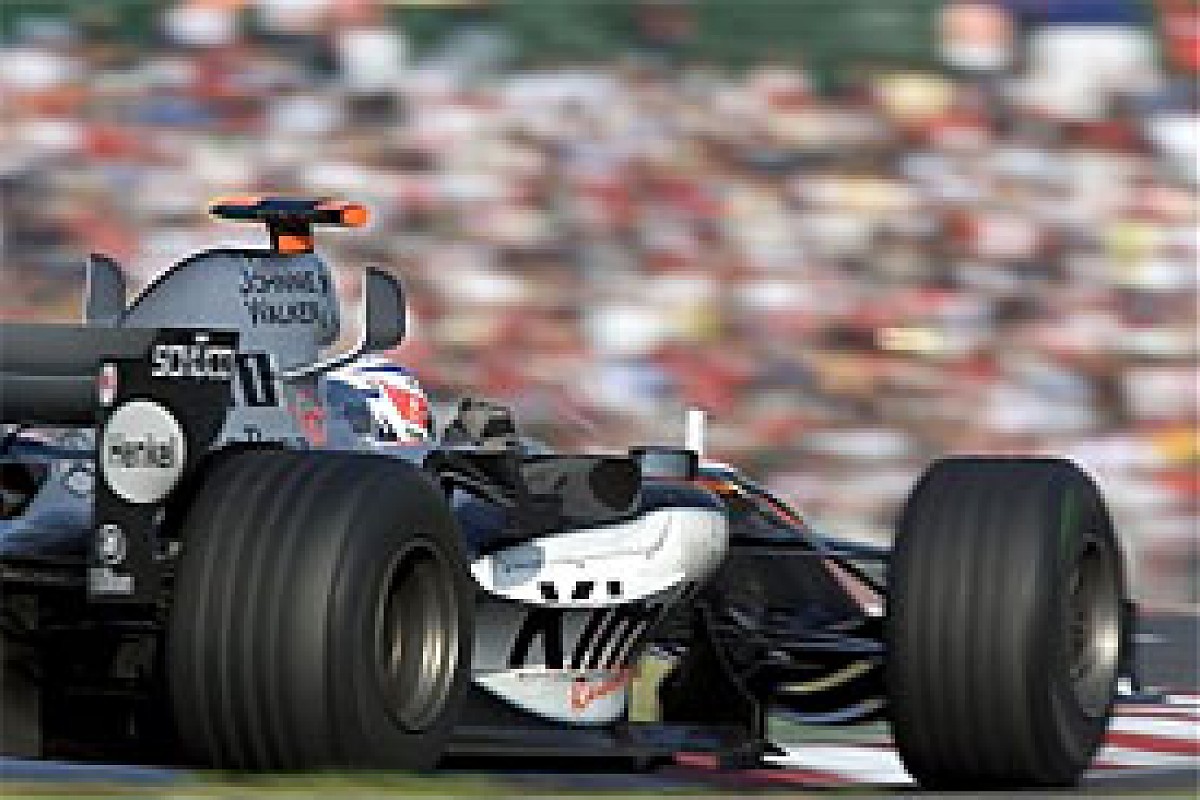 Raikkonen won for McLaren at Suzuka in 2005 © LAT
• Williams scored its last podium in Japan in 2004, and its last win at Suzuka in 1996 when Damon Hill clinched the drivers' world championship. And if that doesn't make you feel old, let us remind you that's 15 years ago!
• Force India suffers from something of a Japanese curse. Double retirements in 2008 at Fuji, in 2009 a double finish outside the points and then another double retirement last year.
• Sauber's cars have scored points in the last five Japanese Grand Prix, counting both Fuji and Suzuka.
• Toro Rosso has scored only one point in Suzuka, with Sebastien Buemi last year.
• Lotus scored its best result since coming into the sport in 2010 with a twelfth place for Heikki Kovalainen.