Vettel's championship charge
Sebastian Vettel can potentially clinch the world championship with five races to spare with a victory or a second place in Singapore. If Vettel wins, he needs Fernando Alonso to be off the podium, with neither Mark Webber nor Jenson Button finishing second, to take the crown. While that turn of events is plausible, it's much less likely that second will be enough. Should Vettel end up as runner-up, he would need Alonso to be outside the top seven, both Webber and Button not to be on the podium and Lewis Hamilton not to win.
The battle for second
Earlier in the weekend, McLaren pairing Hamilton and Button asserted that the battle for second in the championship was meaningless to them. What really matters are results, but with the fight for the drivers' and constructors' championships already over everywhere other than the realm of mathematical possibility, the priority for the McLaren drivers, Alonso and even Webber is to build momentum into next season. Chances are, whichever of them takes second in the points standings will also be the one who achieved that. With Vettel gunning for more wins and the quartet chasing him having nothing to lose, there is no one at the front with an incentive to take it easy.
Strategic thinking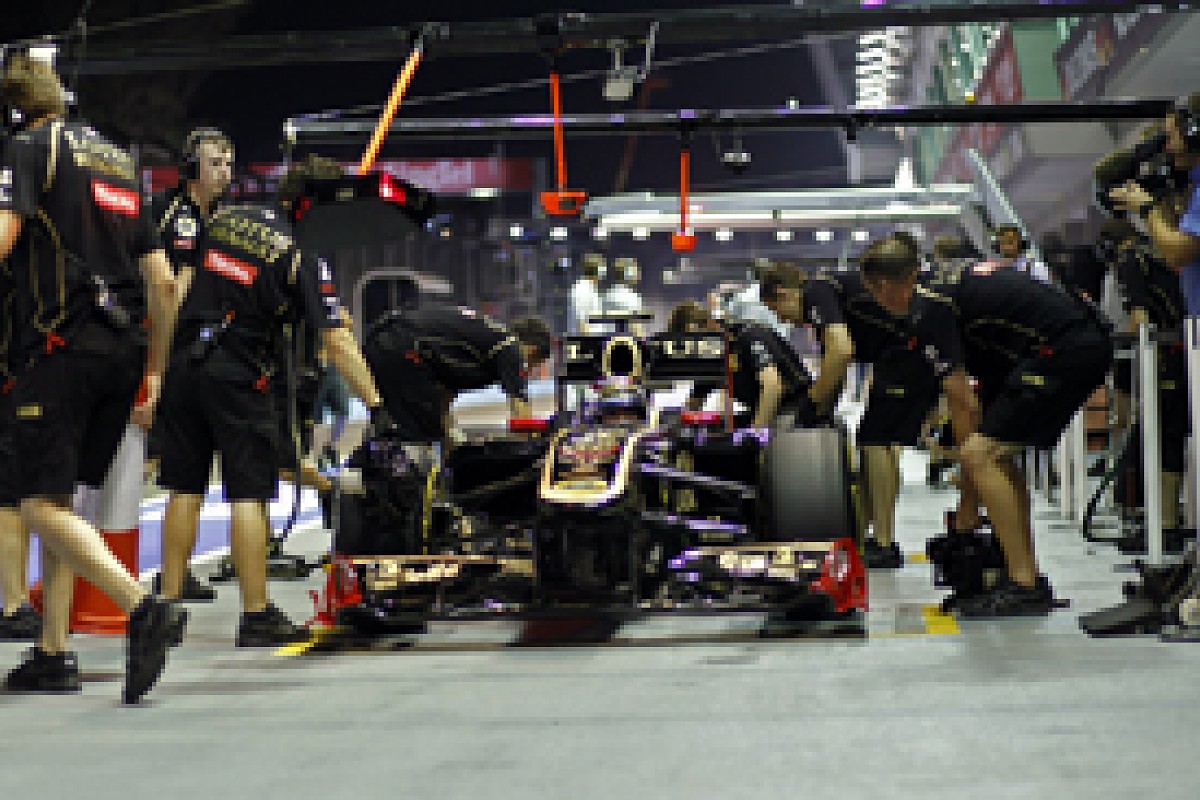 Singapore will cause some strategic headaches for teams © LAT
Sunday's race is expected to feature a mixture of two and three-stop strategies. Most likely, the cars at the sharp end will opt for three, giving them three full stints on the faster option tyre and one on the prime. Behind the frontrunners, most teams will be hoping not to have to stray into three-stop territory, as the long pitlane in Singapore means a pretty hefty time loss. But this does mean that some might be battling pretty hefty tyre wear, guaranteeing some overtaking as drivers will be out of sync with their rivals.
Rain threat
This is the fourth time that the Formula 1 World Championship has raced in Singapore, but we've yet to see a serious wet session with either significant spray or rainfall. Some forecasts suggest there could be a little rain in the air tomorrow night, which could make race director Charlie Whiting's job almost impossible. Only by getting on track will drivers get a feel for whether the refraction of the artificial light through the droplets will cut visibility more than rain in sunshine, and even cruising around under the safety car will only tell half of the story. It will be a case of into the unknown if rain does hit tomorrow's race.
Safety car stress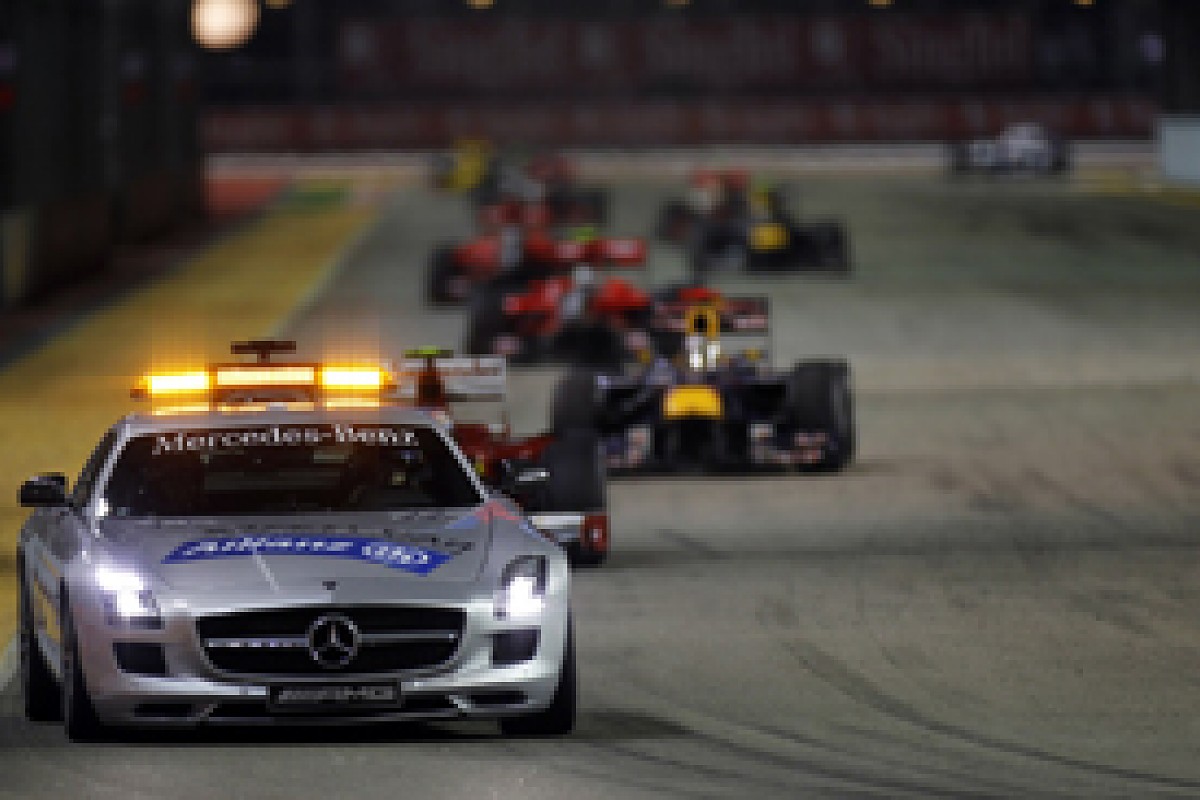 The safety car always gets a lot of action in Singapore © LAT
In Singapore, it is a question of when, rather than if, the safety car will be deployed. From 2008-2010, Bernd Maylander and his Mercedes appeared five times in three races. Even if you discount the artificially-induced safety car period, triggered by Nelson Piquet deliberately crashing to help Renault team-mate Alonso to victory three years ago, that's an average of over one appearance per race.
As Mercedes pointed out in its pre-race preview, only Alonso and Hamilton have led more laps during the Singapore Grand Prix than Maylander. The introduction of a target lap-time that must not be beaten by drivers while the race is neutralised has cut the capacity for a badly-timed safety car to turn the race upside down, as happened in that infamous 2008 event. But a full-course caution period can still make the difference between winning and losing for those in the right, or the wrong place, at the time.