This weekend's Belgian Grand Prix marks the 20th anniversary of Michael Schumacher's sensational Formula 1 debut.
The then-Mercedes Group C driver qualified seventh for Jordan, with his race lasting only a few hundred metres before a clutch failure.
Who knows what might have been had the car not let him down? But although his race was short, that August weekend in 1991 stands as one of the great Formula 1 debuts.
As AUTOSPORT's list reveals, there have been some debutants whose cars have held together long enough for them to make a big impression in the race too.
The selection criteria are simple. Each driver's first appearance in a world championship race is considered (meaning the Jackie Stewart's stunning drive for Lotus in the 1964 Rand Grand Prix is not eligible), as is their relative experience, preparation time and ultimate speed and result.
This means that Mario Andretti, whose brilliant F1 debut was the most assured of any - taking pole position in his Lotus at unfamiliar Watkins Glen - misses out because he had been winning races in the United States for almost a decade before his grand prix bow.
It was a close finish between Giancarlo Baghetti and Dan Gurney © LAT
10. GIANCARLO BAGHETTI
Won the 1961 French Grand Prix
The Italian's win on his world championship debut automatically qualifies him for this list, even though you can argue that his shock win at Reims was as much down to circumstances as any brilliance on his part.
Driving a fourth Ferrari 156, the 26-year-old Italian was a late entry for the French Grand Prix. The car was works-aligned but entered under the FISA (Federazione Italiana Scuderie Automobilische) banner, supporting the frontline entries of Phil Hill, Wolfgang von Trips and Richie Ginther.
After qualifying 12th, it's fair to say that the biggest impact he made during practice was his report of seeing a road car travelling towards him and Cooper driver Bruce McLaren as they blasted down the Soissons straight. Fortunately, it veered off the road before there was a collision.
Baghetti did a solid job in the race, mixing it well in a typical Reims slipstreamer battle for fourth. This scrap eventually became the battle for the lead after the frontrunners hit problems. With von Trips, Hill, Moss and Ginther all out of the running, and Jim Clark hobbled by being struck in the face by a stone, Baghetti's battle was ultimately for victory.

"Baghetti, who had been involved in a terrific struggle for fourth place since the start of the race, suddenly found himself in the lead on lap 41," wrote Gregor Grant in his AUTOSPORT report. "His older-type Ferrari was challenged by [Dan] Gurney and [Jo] Bonnier in their Porsches and then followed a battle reminiscent of the unforgettable Hawthorn v Fangio duel in 1953 on the same circuit.
"For lap after lap the trio swapped places, often travelling abreast. The more experienced Gurney and Bonnier really went to work, but nothing seemed to shake the cool-headed Italian."
With Bonnier suffering an engine problem, it was down to Baghetti v Gurney.
"It looked as if Gurney would just do it," wrote Grant. "However, about 300 yards from the finishing line, Baghetti suddenly sprinted out of the slipstream and charged over the line with the Porsche just one-tenth of a second behind.
"It was truly a magnificent finish, one which will go down in motor-racing history."
While Baghetti never came close to matching so grand a result, and owed his victory largely to the misfortune of others, it stands as the only occasion in world championship history that a debutant has triumphed (save for the well-established Giuseppe Farina in the inaugural race).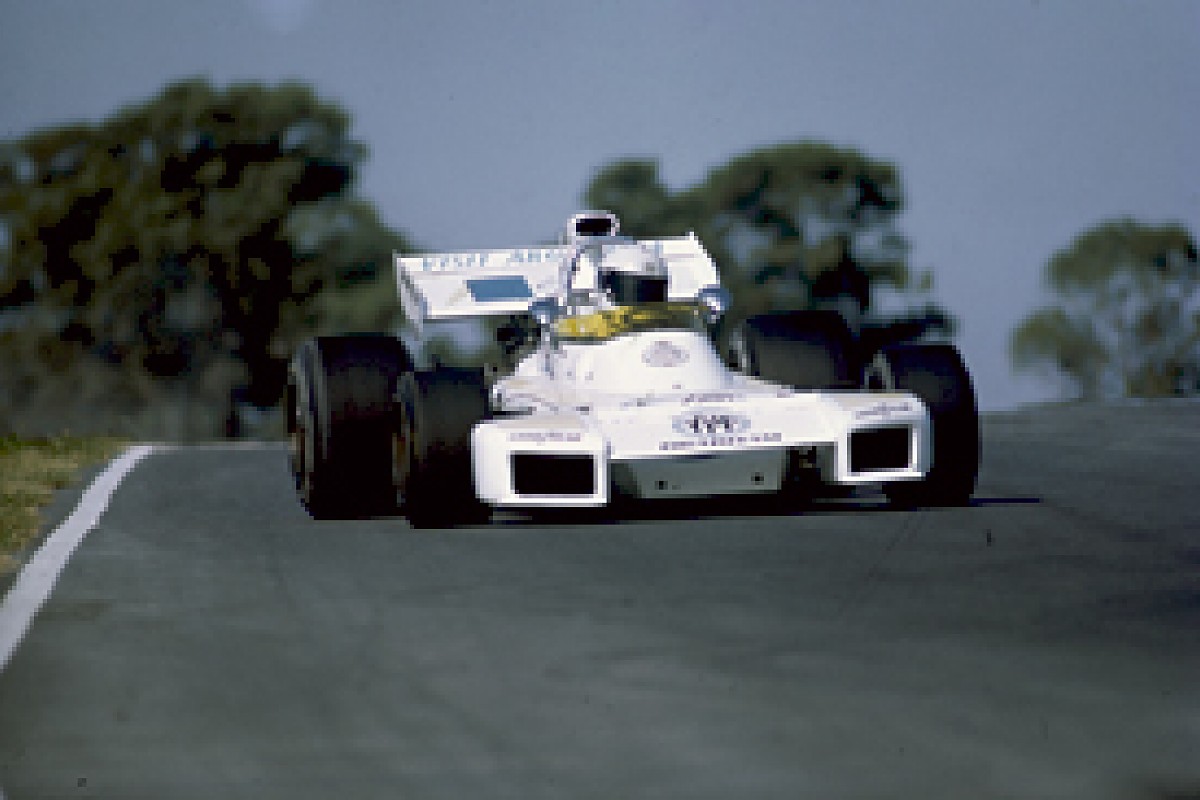 Carlos Reutemann stunned the establishment in his 'lobster claw' Brabham © LAT
9. CARLOS REUTEMANN
Pole position in the 1972 Argentinian Grand Prix
Home hero Carlos Reutemann had already competed in a non-points F1 race when he made his world championship debut for Brabham in the 1972 Argentinian Grand Prix, but that doesn't take the shine of a stunning performance.
The BT34, dubbed the 'lobster claw' in deference to its distinctive front end styling, was not the fastest car in the field, yet Reutemann was able to put it on pole position by 0.22s ahead of reigning world champion Jackie Stewart.
"The grandstands were packed for hours before the 4:30pm start," wrote David Phipps in his AUTOSPORT report. "There was absolute pandemonium when Reutemann came out for his warming up lap."
At the start, Stewart leapt into the lead, but the 'lobster claw' was still there in second place. The Scot inched away at the front, but Reutemann showed that he had no problem dicing with the biggest names in grand prix racing before his extra-soft tyres, which had helped him to pole, started to suffer.
He slipped behind Fittipaldi and Denny Hulme, and because of the tyre wear he was losing around a second a lap. Despite this, he was able to hold clear fourth place for a while but was soon fighting a losing battle.

Ultimately, he finished seventh, two laps down, after having to give up and stop for fresh, harder compound tyres, but he showed that the speed was still there on more durable rubber by following in Stewart's wheeltracks late in the race.
While his tyre choice had ruined the race, Reutemann had served notice that he was a coming man.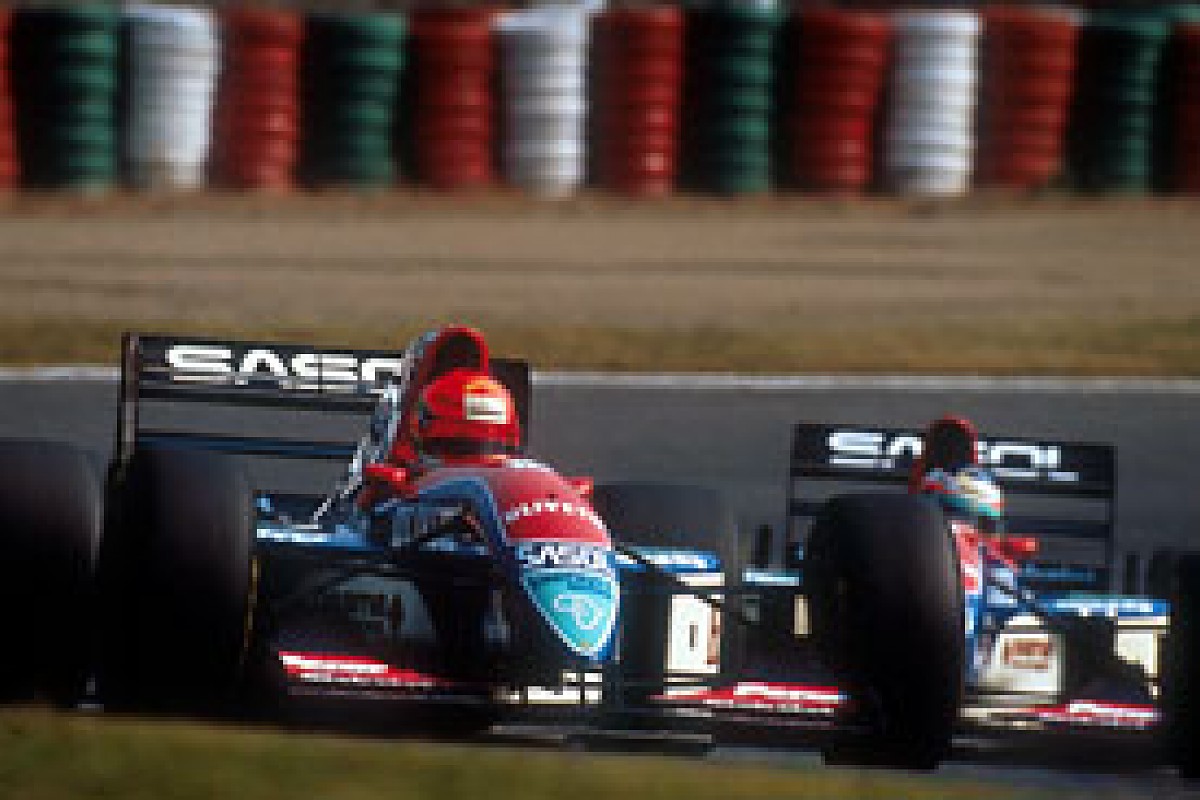 Eddie Irvine climbed to fifth from eighth on the opening lap © LAT
8. EDDIE IRVINE
Sixth in the 1993 Japanese Grand Prix
Mention Eddie Irvine and Suzuka and the first thing that leaps to mind is him being punched by Ayrton Senna for having the temerity to unlap himself during the 1993 Japanese Grand Prix.
Irvine certainly made an impact, but it would be wrong for the Brazilian's pugilistic tendencies to overshadow what was one of the great debuts.
Jordan had already been through four drivers in its second car - Ivan Capelli, Thierry Boutsen, Marco Apicella and Emanuele Naspetti - and Irvine was the latest to get his chance after raising some sponsorship dollar in Japan. It wasn't an easy season for Jordan, which had yet to score points, and after a test at Estoril he was able to match team-mate Rubens Barrichello's best qualifying performance of the year with a remarkable eighth on the grid.
Irvine has gone down in F1 history as a decent, but not great F1 driver, but don't assume that his debut was not in the top class. He climbed from eight to fifth on the first lap, behind only Senna, Alain Prost, Gerhard Berger and Mika Hakkinen and was in the points contention all race.
With the help of circuit knowledge, he stayed in the hunt during the mid-race rain, battling with Damon Hill in the all-conquering Williams and showing no signs of being overawed in the dry/wet/dry race.
In the end, he finished sixth, one place behind Barrichello, after losing some time with both a slow pit-stop and back pain that afflicted him throughout the race. In the closing stages, he unceremoniously booted Footwork driver Derek Warwick out of the race at the chicane. But Irvine escaped censure by the stewards, who accepted his claim that he slid into the back of Warwick under braking because of dirt on his tyres picked up when forced off the road while scrapping with the Footwork.
So impressive was Irvine's debut that AUTOSPORT ran a two-page interview with the Northern Irishman headlined 'The next Schumacher', such were the similarities between his debut and the seven-time world champion's 1991 bow for the same team.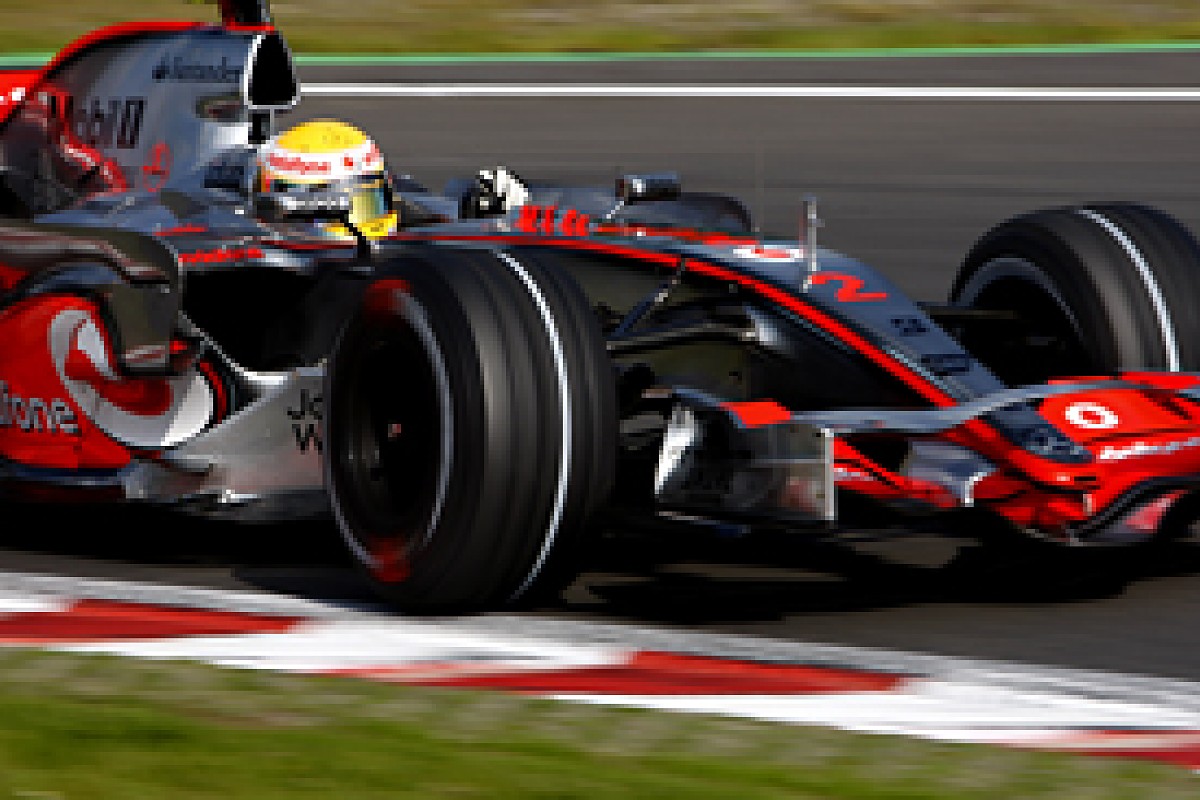 Stirling Moss regarded Lewis Hamilton as a breath of fresh air for F1 © LAT
7. LEWIS HAMILTON
Third in the 2007 Australian Grand Prix
It has become fashionable of late to run down Lewis Hamilton's debut season. But it's ludicrous to suggest that an intense winter test programme of more than 10,000km and driving a front-running car makes it a foregone conclusion that you will be able to finish third on your debut.
Most drivers would not be able to pass double world champion team-mate Fernando Alonso with an audacious first corner move given 100,000km of testing. Although the Spaniard jumped him courtesy of a longer middle stint, Hamilton's third place, only nine seconds off Alonso, was a stunning result on a debut. A star had arrived.
The bottom line was that he looked completely at home at the top level, as Stirling Moss told AUTOSPORT at the time: "Lewis Hamilton is the greatest breath of fresh air we've had ever since I started following F1."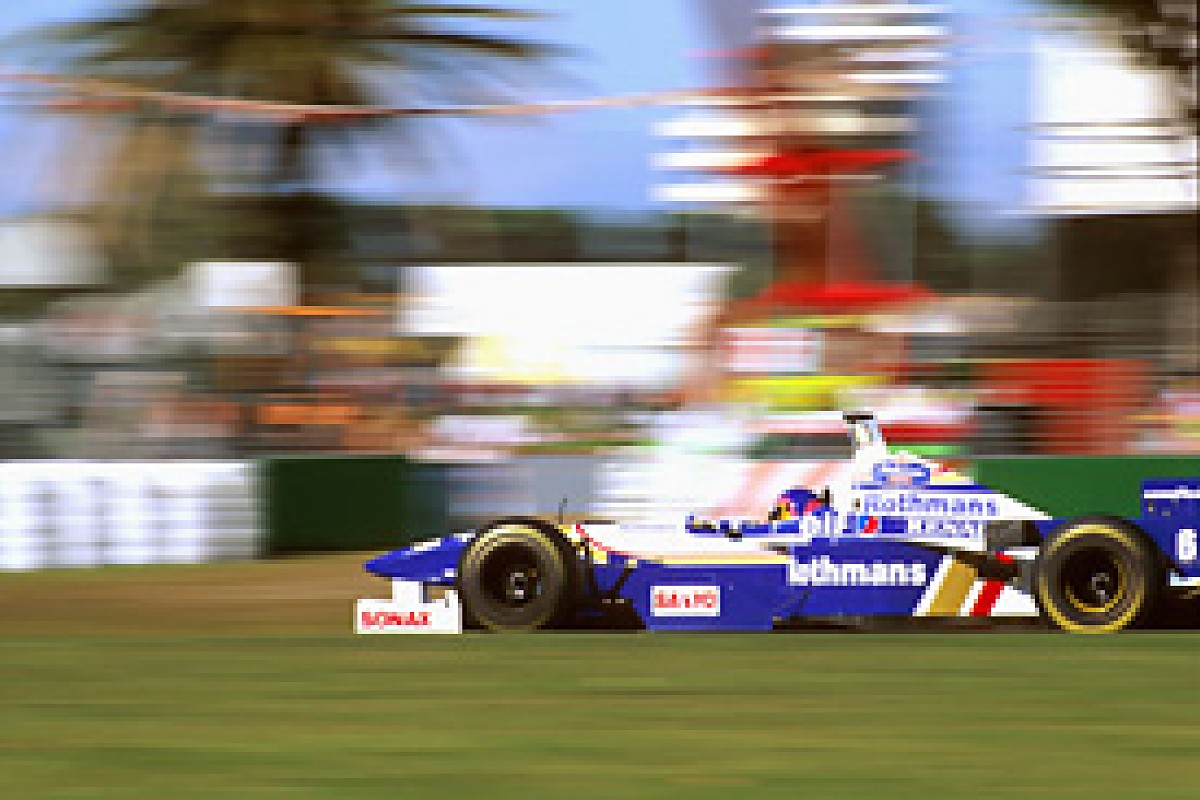 acques Villeneuve proved his worth, claiming second place on his debut © LAT
6. JACQUES VILLENEUVE
Second in the 1996 Australian Grand Prix
The ghost of Michael Andretti's failed Formula 1 career hung over Jacques Villeneuve in the build-up to the Canadian's grand prix debut in Melbourne. The reigning IndyCar champion had plenty of testing mileage under his belt, but some doubted that he could do the dominant Williams-Renault FW18 justice.
His pole position, 0.138s ahead of team-mate Damon Hill, dispelled many of those question marks. Villeneuve, who bore the added pressure of his parentage, controlled the race with style despite pressure from Hill. After losing the lead following a pit-stop, Villeneuve pulled off an impressive overtaking move - and later held off the Briton when an excursion at Turn 1 cost momentum on the run to Turn 3.
Unfortunately, his car had an oil leak - not caused by his off - and he had to back off in the closing stages to preserve his Renault engine.
Nonetheless, pole position and second place isn't bad for your first grand prix.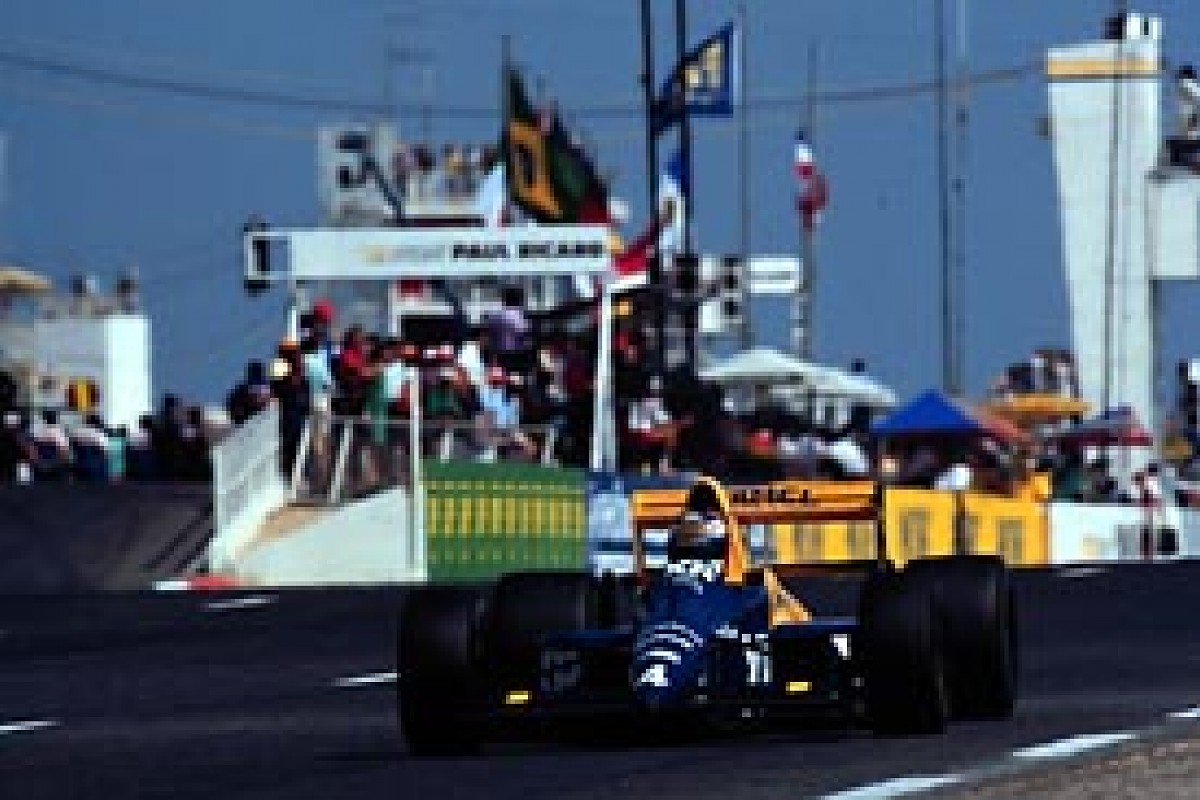 Jean Alesi flew on his debut for Tyrrell © LAT
5. JEAN ALESI
Fourth in 1989 French Grand Prix
When Tyrrell picked up sponsorship dollars from Camel during the 1989 season, it was great news for the team. But it was less positive for Italian driver Michele Alboreto, who refused to sever long-term ties with personal backer Marlboro and therefore couldn't drive in the French Grand Prix.
Tyrrell opted to put F3000 ace Jean Alesi into the seat, initially on a one-off basis, and the Frenchman immediately showed his mercurial talent. He ended up only 16th on the grid, seven places behind team-mate Jonathan Palmer, but as Nigel Roebuck explained in his AUTOSPORT race report, the future Ferrari star had shown his searing pace on Friday.
"Jean had never sat in an F1 car before and yet there he was seventh on the timesheets," wrote Roebuck. "Like the Ghost of Christmas Future, he rattled some of the old Scrooges who have been knocking around F1 for too long.
"He wasn't out of control either. He wasn't a wild youngster. It all seemed to be carefully planned and orchestrated."
After surviving Mauricio Gugelmin's infamous airborne crash at the first start, Alesi turned in an accomplished race performance. He surged into the top ten on the opening lap after suspension parts were changed during the red flag period and climbed as high as second.
He pitted for tyres shortly after half-distance and ended the race a very impressive fourth. He was on the lead lap, albeit 73 seconds behind race-winner Alain Prost, but as Roebuck wrote in AUTOSPORT: "This was a grand prix debut from the top drawer."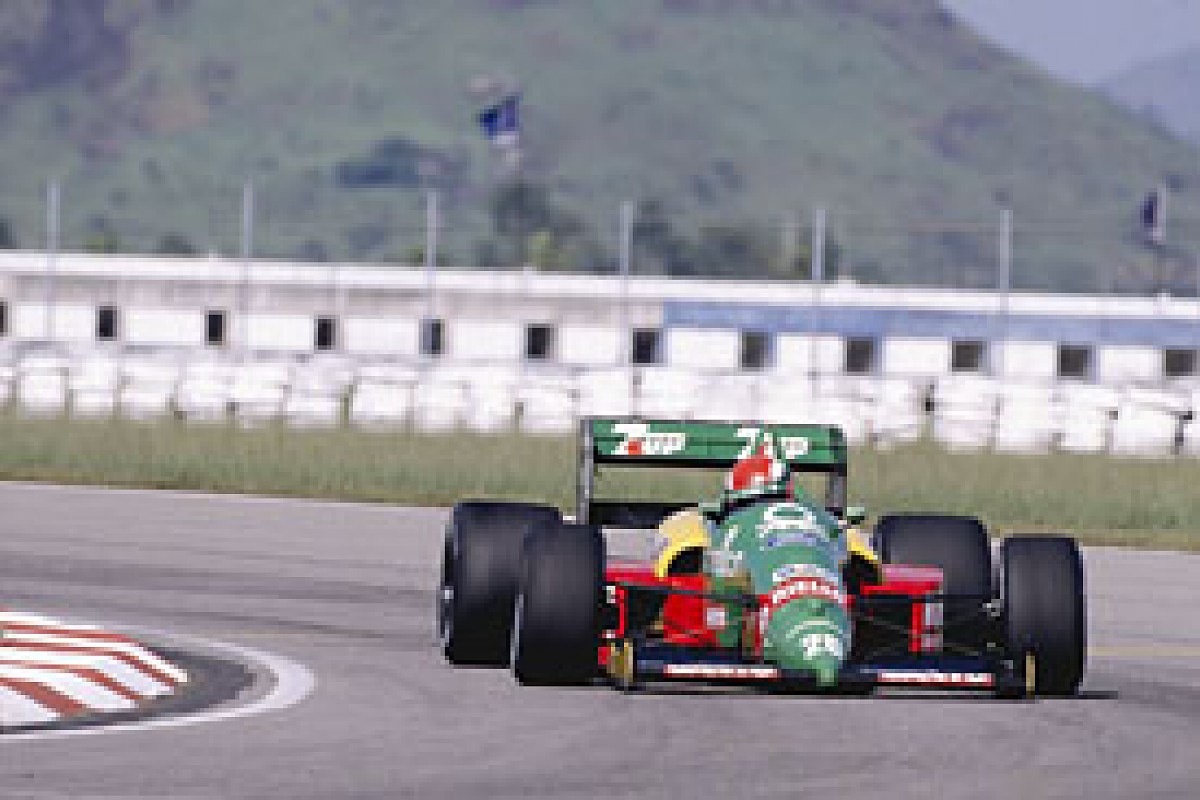 After suffering a crash at Brands in F3000 Herbert managed fourth place on his debut in F1 © LAT
4. JOHNNY HERBERT
Fourth in the 1989 Brazilian Grand Prix
On August 21 1988, Johnny Herbert suffered a massive crash in the Brands Hatch International F3000 race, suffering injuries that came close to costing him his feet. Many feared that the British rising star would never race again, yet just seven months later he was on the grid for the Brazilian Grand Prix.
It was thanks to the faith of the Benetton team and its boss Peter Collins, who backed the 24-year-old to the hilt, that he had the chance to make his mark in F1. Herbert rewarded that confidence with a stunning performance in the 1989 season-opening Brazilian Grand Prix.
He outqualified well-established team-mate Alessandro Nannini and ran eighth on the first lap and then seventh when Thierry Boutsen's Williams dropped out.
After a relatively early pitstop, he proved capable of fighting with the likes of Riccardo Patrese and in the closing laps was hassling March driver Mauricio Gugelmin for third. He didn't get past, but he had made his point by racing hard to the flag.
"Everybody has been doubting, after the accident that I had last year, that I would be fit enough," said Herbert after the race. "Benetton stuck with me through the injury and we've come through it and proved a point."
But Herbert - who had to use a bike to get around in the paddock - wasn't ready. The lack of heavy braking in Brazil had masked the problems he was having with his feet and after failing to qualify for the sixth race of the season in Canada, he was sidelined.
"The main problem is under braking when I have to put strong pressure on the ball of my foot," said Herbert when he was rested by the team. "I was okay in Rio because nowhere do you brake really heavily, the corners at the end of the straights being quick ones."
That makes what he did at Rio even more remarkable.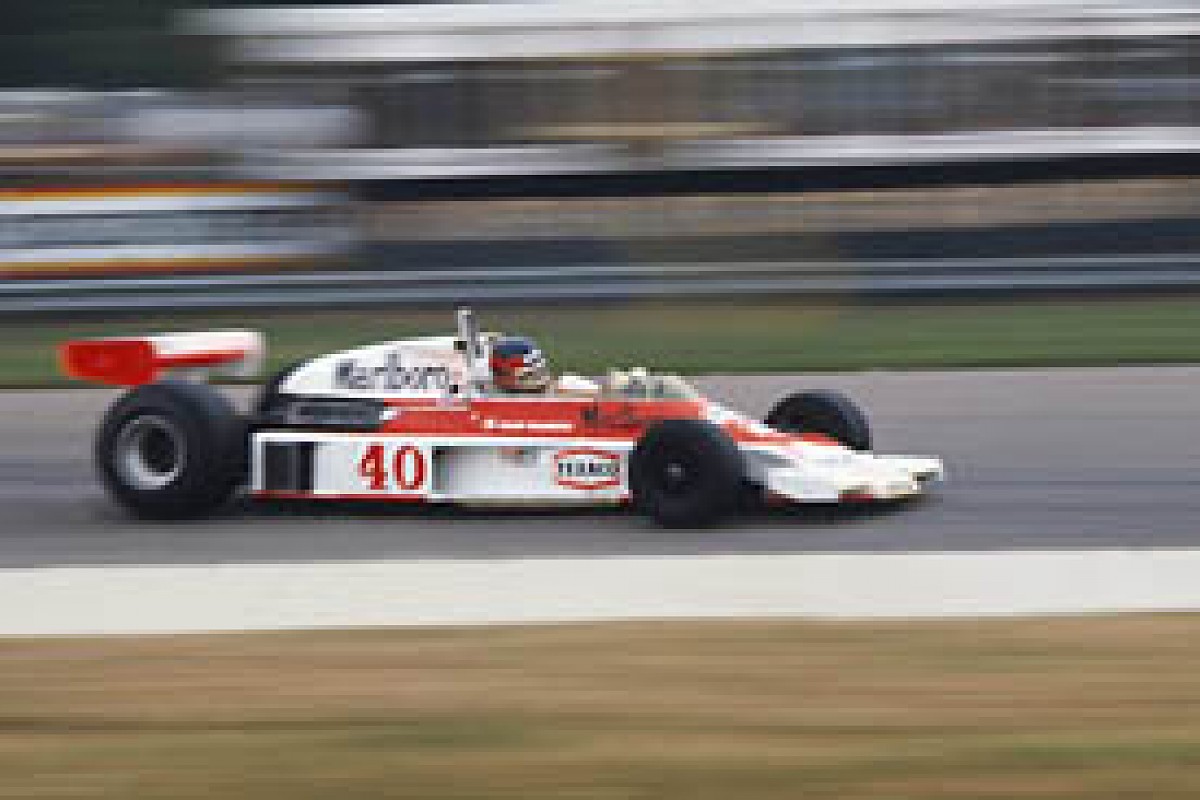 Gilles Villeneuve at the wheel of the McLaren M23 © LAT
3. GILLES VILLENEUVE
Eleventh in 1977 British Grand Prix
Gilles Villeneuve had a good reputation on the other side of the Atlantic, but was a relative unknown when he made his grand prix debut in a third McLaren at Silverstone in 1977.
The chance came through James Hunt, who had been stunned by Villeneuve's driving in a Formula Atlantic race at Trois Rivieres a year earlier. Behind the wheel of an outdated McLaren M23, Gilles was 'the talking point of the paddock' after practice, according to AUTOSPORT's report.
"Throughout the Wednesday sessions, Villeneuve pushed hard, looking for limits, the car's and his own. To watch a driver at this stage of his career is always fascinating, and it seems apparent that grand prix racing has discovered an unusual talent here," wrote Nigel Roebuck, who became a fan and a friend of the French-Canadian's.

"Gilles had several spins, in both testing and practice, but by the end was quick, polished smooth. He was, mind, uncommonly fortunate in one incident at Copse on Wednesday afternoon. Coming out of the corner, he pressed a little too hard a little too early and in an instant the car was gone.
"The grass verge 'twixt track and sleepers on the outside of the corner is not very wide, yet the M23 somehow contrived to spin round three times on it at very high speed - and not hit a thing. 'Yes, I pushed too hard,' he said afterwards, a grin on his face, 'and I guess it was lucky for me, no?'"
Villeneuve qualified ninth, only 0.83s off McLaren team-mate James Hunt. Remember, Hunt was in the up-to-date McLaren M26, so this was an impressive start.
Come the race, Villeneuve climbed to seventh, but his run was ruined when he pitted because his temperature gauge needle was rapidly climbing. It turned out that the instrument was faulty, and he was able to rejoin, but he lost two laps in the process.
Villeneuve would likely have finished fourth without that problem, which would have given him the result his efforts deserved.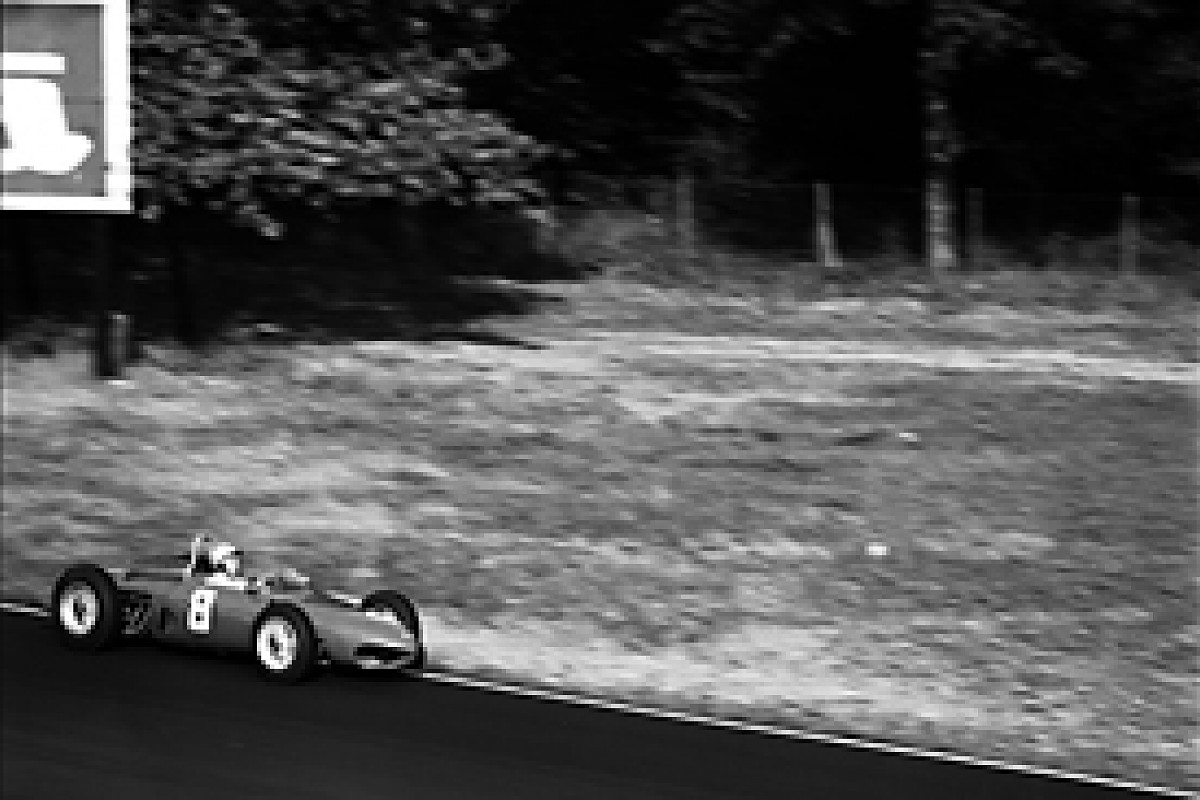 Ricardo Rodriguez felt at home driving the Ferrari 156 © LAT
2. RICARDO RODRIGUEZ
Retired in the 1961 Italian Grand Prix
The 1961 Italian Grand Prix is steeped in tragedy and remembered as the race that claimed the life of Wolfgang von Trips. But it also marked the remarkable debut of 19-year-old Ricardo Rodriguez.
The Mexican was one of five Ferrari 156 drivers entered in the race, although his car was the older example with the 90-degree as opposed to the strong 120-degree version. In qualifying, he lapped only one tenth of a second behind von Trips and carried that form into the race by mixing it at the front of a dramatic Monza slipstreamer.
He lasted only 13 laps before he had to retire with an engine problem, but he had looked completely at home at the top level.
Unfortunately, he had few further chances to show his incredible skills as a year later he lost his life in a crash during practice for the Mexican Grand Prix.
1. JACKY ICKX
Retired in the 1967 German Grand Prix
The 1967 German Grand Prix featured an independent class for Formula 2 machinery and Belgian Jacky Ickx stunned the establishment by mixing it at the front driving his Matra MS5.
In qualifying, Ickx outpaced nearest F2 rival Jackie Oliver by 20.9s and was an astonishing third overall. Only Lotus' Jim Clark and Denny Hulme managed to beat him.
With the F2 pack starting behind the F1 drivers, Ickx began the race down in 18th, but soon was charging. He ran as high as fourth and was in fifth place when he had to drop out with a broken ball joint in his front-right suspension. Even though the problem was possibly down to him pushing the Matra too hard at this most challenging of tracks, he had announced his arrival at the top level.
"It had been a great drive and one which had given the F1 people [something to] serious think [about]," wrote AUTOSPORT founder Gregor Grant in his race report.