Sebastian Vettel walked into the Valencia paddock a very relaxed man on Thursday. Rucsack on his back, ambling along with just his personal trainer, happy and chatty. He didn't look like a man believing he was on the verge of having his competitive advantage taken from him.
This is a particularly intriguing moment of the season: will the new requirement of having to use the same engine maps to qualify and race cause a change in the competitive order? The FIA has made the change in concert with further regulation changes at Silverstone as a belt and braces attempt to outlaw off-throttle blowing of the diffusers. The intrigue is in just what effect this will have specifically on the Red Bull RB7.

Fans and paddock insiders alike have been mystified by Red Bull's unerring habit of finding an extra 0.2-0.3s in Q3, only then to revert back to being no quicker - perhaps even slightly slower - than the McLarens on race day. Partly this is a function of the differing ways each car's DRS wing has been designed, and where each has chosen to place it on the spectrum between optimum non-DRS and optimum DRS operation. The better you make it at one, the worse it tends to be at the other.
However, there are also those - particularly the two guys that drive the McLarens - that believe some of that Q3 advantage has been coming from finding more time from the qualifying mapping of their engines and the way this enhances their downforce. "They just seem to have a lot more off-throttle grip than us," said Button a couple of races ago when watching a re-run of qualifying footage.
Now, off-throttle blowing is not actually banned this weekend. That doesn't happen until Silverstone, but the requirement of retaining the same engine map from qualifying to race would effectively make it impractical to have the more extreme maps that the top teams are believed to have been using for qualifying this year to create the downforce boost.
Sebastian vettel has looked relaxed in spite of the rule changes © LAT
They would use up too much fuel and place too much stress on the engine if used on race day. So will the loss of this facility cost Red Bull more than anyone else?
Ross Brawn will tell you that prior to this weekend, Mercedes was finding around 0.8s in qualifying from its hot-blown diffuser (compared to no off-throttle blowing). Catching up with the relaxed Vettel on Thursday, when informed of this he looked genuinely surprised. "Eight tenths? No, we find nothing like that with our blowing. Really. Three, maybe." He may have been acting, but if so he acts as well as he drives.
Combine that with Christian Horner's insistence that the team has not been using hot-blowing for their diffuser. It was certainly one of the early adaptors of off-throttle (cold) diffusers last year, but Horner claims that although Red Bull has attempted to introduce hot-blown mapping, it cannot use it without melting the car. Interestingly, that 0.3s Vettel talks of would roughly equate to what cold-blowing would be expected to give, thereby making it consistent with Horner's claims.
All of which might imply that, actually, this new regulation interpretation might benefit Red Bull, if anything. Friday practice gave little clue - as the Red Bull practice running programme invariably underplays its Saturday afternoon performance.
We know that the Ferrari appears competitive - as Fernando Alonso's fastest time underlined. He was a couple of tenths faster than Lewis Hamilton's McLaren and Vettel's Red Bull. The circuit's stop/start nature was expected to suit the Ferrari's strengths - braking and traction - but what was less clear was how it would be affected by the choice of the soft and medium tyres here rather than the originally planned super-soft/soft combination. Pirelli made this change as it felt that the original choice would make it quicker to do a four-stop multiple sprint race - and four-stopping races are not something Pirelli is comfortable with, for obvious marketing-related reasons.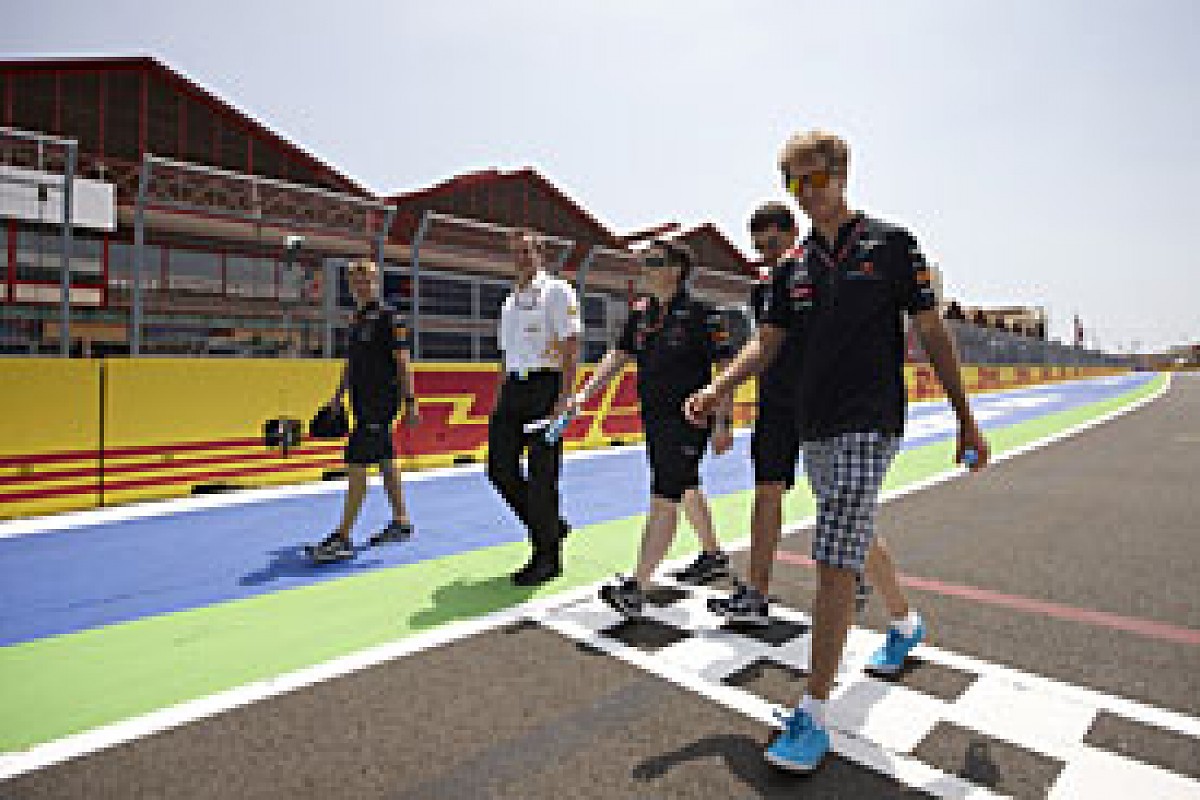 Mercedes expect a 0.8s loss because of the hot-blown diffuser changes © LAT
Ferrari was disappointed with the change, as a Ferrari engineer explained: "Because we lack the downforce of the Red Bull, we are much more competitive relative to it when the tyres are softer. In those circumstances they have so much downforce they overheat the softer tyres whereas we treat them quite well. But when the tyre is harder - relative to the demands of the track's layout - then downforce is exactly what you need to really get the tyre working, and that's what we lack, so we are much less competitive then."
But it seems as if even on the medium tyre, the Ferrari is still quite competitive, helped by the stop/start layout and a high track temperature of 40-deg C. In the early part of FP2 on Friday when everyone was on the medium, both Alonso and Felipe Massa were just a couple of tenths adrift of Vettel, who was generally the pacesetter at this stage, the RB7's advantage coming almost entirely in the final sector - the only part of the track with high-speed bends.
If anything, it seemed to be the McLaren that was less competitive on the harder tyre, with neither Hamilton nor Jenson Button - who was complaining of high speed oversteer - figuring in the first part of Friday's FP2 when everyone was on the medium tyre. It was only as they switched to the soft that the MP4-26 emerged at the sharp end, but whether that was due simply to improving the set up or being better suited to the softer tyre is not certain.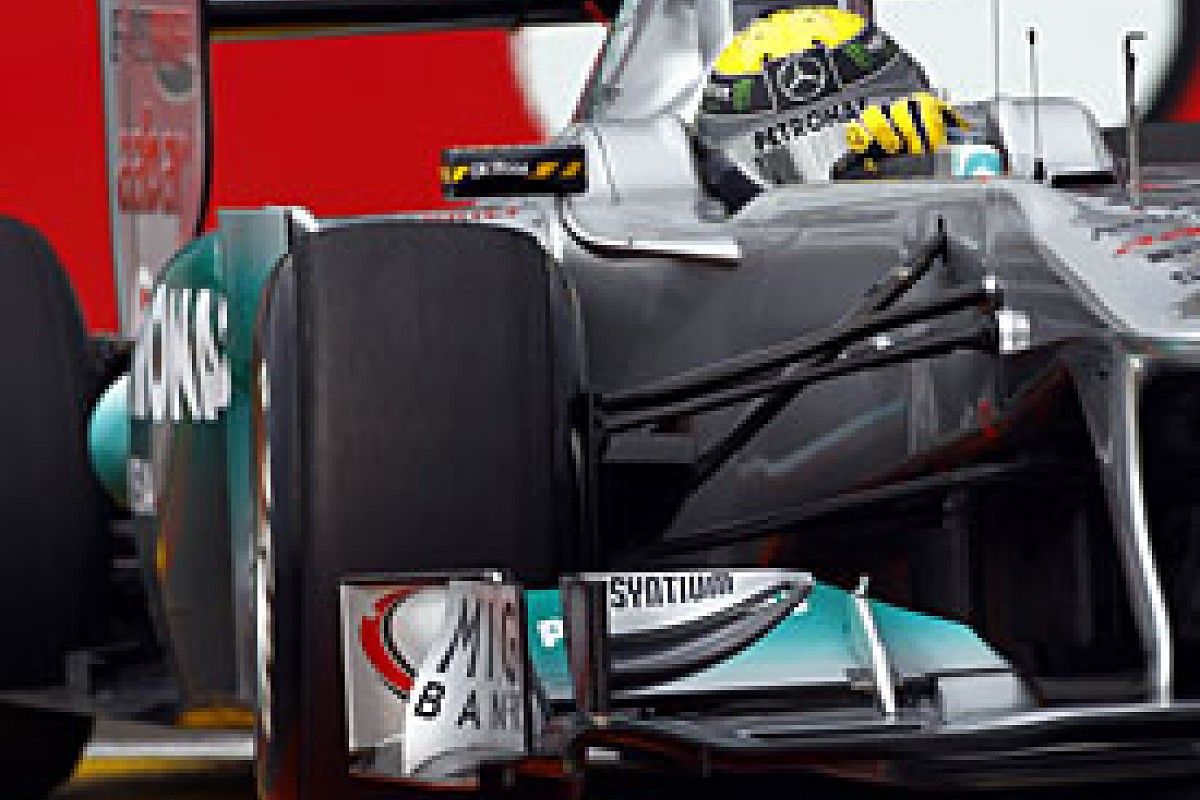 Fernando Alonso was quickest in practice on Friday © LAT
Mercedes was quite competitive on a low-fuel lap, with Michael Schumacher setting fourth quickest time of FP2 but, as usual, was less competitive in the long runs. Most of its advantage was coming on the straights of sector one and two where its effective DRS was paying dividends, but it was losing as much as 0.7s to the Red Bull in sector three.
In fact, if the soft-tyre long-runs at the end of the session were being done on equal fuel loads, the competitive picture does not give much cheer for those hoping to see Red Bull pegged back: both Vettel and Mark Webber ran a sequence of laps in the mid 1m42s-1m 43.0s, generally 1s faster than the McLarens and Ferraris were going at this stage.
There may well be a change in Red Bull's competitiveness this weekend. But it might not be in the direction most were expecting. Q3 on Saturday is going to be fascinating.