It was two years ago today that the Formula One Teams' Association announced the formation of its premier level breakaway series to a startled world.
The move came after a decade of being paid an aggregate of just 23% of the sport's billion dollar revenues despite being its major players and after two years of spending hundreds of millions without as much as a formal contract in place. The teams were pushed to breaking point by a governing body which steadfastly refused to heed warnings and instead formulated an F1-Lite championship complete with budget caps.
The breakaway was averted only after the teams achieved their objective - having a tripartite agreement in place, one paying them at least 50% of underlying revenues; and a wholesale change of the sport's governance from dictatorial to transparent. The current popularity enjoyed by Formula 1 is in no small part due to the responsible solidarity displayed by the teams on that June evening at Renault F1's headquarters in Oxfordshire.

John Howett © LAT
One of the main movers behind the breakaway series was John Howett, then president of Toyota Motorsport GmbH, aka Toyota F1. In his capacity as vice-chairman of FOTA, Howett was charged by the teams with concluding the agreement on their behalf.
Although Toyota withdrew from F1 at the end of 2009, a year after Honda, and in company with BMW, the move was driven by boardroom fears that the prevailing global economic crisis would decimate the company. And although such fears subsequently proved unwarranted, at the time there was no knowing how long the downturn would last.
Despite being out of F1 through being one of the causalities of Toyota's exit, Howett, whose motorsport career began as a rally mechanic with Toyota GB's campaign in its domestic series in the seventies, still follows the sport keenly, with his corporate brain is still as finely honed as ever it was.
The Briton has formed a company in his adopted Belgium, with QI Consulting offering services to F1 teams and associated parties. During an exclusive interview with this column, the 58-year-old, who admits to being bemused by the level of misinformation peddled by parties (with obvious vested interests) about the 2009 initiative, made clear his belief that the breakaway series would have come to fruition. No ifs, no buts - save that it ultimately proved unnecessary.
"To us in F1 it was important that we did everything to protect the series," he says. "That we did until things went too far, and when our demands were met it meant there was no need to press ahead," he explained over lunch. "Why would we under those circumstances? It was mission accomplished."
However, before delving into F1 post the current Concorde (2010-2012), it is necessary to clarify that, as this column revealed last year, no party to the current agreement 'may before January 1, 2012, promote or make any preparations whatsoever to promote, or solicit any broadcasters or circuits for, an equivalent championship or series to the FIA F1 Championship'.
So have Howett or QI Consulting been contracted (or even contacted) by any of the signatories with a view to forming or promoting an equivalent (breakaway series) come the expiration of the present agreement?
"Not at all," says Howett. Enquiries to FOTA indicate that the body's last contact with Howett occurred in June last year in connection with an unrelated matter, while Howett's last contact with Ferrari president Luca Montezemolo - FOTA's founding father and then and now a proponent of a breakaway series - was "about six months, and about something completely different".
Luca di Montezemolo © LAT
Howett believes firmly the teams should take the opportunity provided by Concorde's expiration date of 31 December 2012 to take control of the sport's future, particularly as the teams are targeting no less than 75% of income, plus a substantial marketing commitment towards F1 by the commercial rights holder.
"There are very few, if any, major global sports where even 50% of income is sucked out (by the CRH) from the competitors or the sport," he says by way of justification that things need to change.
He disputes the notion that co-operation between teams - commercially, technically or at a sporting level - is impossible due to natural rivalry, stating "a lot of the (recent) improvements that helped make F1 even better over the last couple of seasons have come from the constructive, united approach of FOTA, and a professional and refreshingly open approach from the FIA under Jean Todt".
Howett uses England's Premier League, where the football championship's equity rests in the teams, as example of competitors running their show for their own account despite being in direct competition. It works, he says, even when teams are openly critical of each other because they are capable of "remaining united in the key areas of non-compete such as commercial issues".
He stresses however that a breakaway series is, as it was in June 2009, the most drastic solution, and that the teams currently have three options.
The first is a revised agreement with the current commercial rights holder. In his opinion, this is a possibility, but highly unlikely due to the very simple fact that, despite the teams agitating for an increased slice of revenues, the CRH has steadfastly refused to make any offers of significantly improved financial distribution, post 2012. He hasn't established an open dialogue on the commercial governance (of which more anon) or invested in the sport's development. Indeed, it has all been a one-way street.
The second scenario is for CVC Capital Partners, the majority owner of lease on F1's commercial rights', to sell to the teams. CVC though have repeatedly stated F1 is not for sale. Howett believes that is a "fair position to adopt", but points out that CVC would sit with an asset worth zero should the teams not sign any Concorde extension.
The final possibility is a breakaway series, even with the January 1, 2012 restriction. Although sceptics see this as unviable, Howett believes it to actually be a viable and rational alternative, with the teams taking control of their commercial rights and commercial governance. By eliminating the 50% margin he believes they, the teams, could quickly create a sustainable future.
Howett reckons there are major weaknesses in the way CVC manages its asset. The move into high definition broadcasting came late; there is little promotion of the sport; no marketing support services are provided to teams; and the CRH's appreciation of a changing media landscape is lacking. In addition, CVC has not, he says, invested substantially in promoting or developing F1 - and believes there is no reason to expect a substantial change in this regard in the medium term, certainly not without huge pressure from FOTA.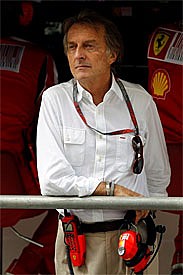 Bernie Ecclestone © LAT
Should the teams hold out and CVC elects to sell, whether to the teams or any number of suitors said to have expressed interest in acquiring the 100-year lease, Howett sees two important criteria.
"I have heard from people who claim to know F1 insiders who say an offer of around $3,5bn was made to CVC and rejected," he says. "I think this is excessive considering what you get: potentially no teams as none have signed post 2012, residual debt and possibly some potentially interesting contracts.
"To put the $3.5bn in context the FIA sold the commercial rights to F1 for a figure that is universally recognised to be a mere $300m (actually $313m) and for a period of no less than 100 years (actually 113)!"
Warming to the topic, Howett says the second criterion is that teams need to ensure the purchaser is in a position to offer an improved deal across the board. The new owner should have the ability and will to develop the sport in the future, which includes understanding and respecting that the core value of F1 lies with the teams.
"Although some have tried to destroy the credibility of the proposed News Corp/Exor consortium, it does indeed make good sense," he says. "A combination of organisations who understand the direction new media is taking, who are broadcasters (on one hand) and a company whose family is rooted in the car industry and with close links to Ferrari and who respect and understand F1 (on the other) can only be beneficial to F1, its teams and fans."
Howett has great respect for Ferrari and Montezemolo (that it's mutual is proven by the fact that the patrician Italian proposed Howett for the FOTA vice-chair and delegated Concorde responsibility to him), and believes Ferrari's connection to the consortium can only be beneficial.
"I had the privilege of working alongside Luca di Montezemolo as vice-chairman of FOTA," he says. "Although Ferrari had no need to they assumed unselfish leadership and took unnecessary risks to support and help other teams achieve the solution they needed at that time. They had no obligation to do this; they simply understand the necessity and benefit of having strong competitors and a healthy F1."
However, if none of the foregoing comes to fruition, history may have to repeat itself, this time with no turning back. Howett believes the sport will have earnings (before interest, taxes, depreciation and amortization) of around $1.3bn, of which the teams would get to share around $600m under the present dispensation.
"If they were in control, they could pass on reductions to circuits, most of whom are seeking relief, and to sponsors in terms of hospitality fees, broadcasters and so on," he says. With EBITDA of $1bn after reductions passed on to circuits, broadcasters, etc., their income still increases from $600 million to a billion - a much better value proposition across the board.
"Plus, of course, the future of those heritage circuits we all love can and would be secured!"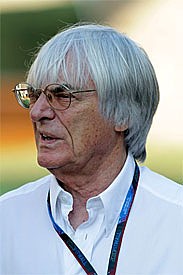 Can F1 breakaway happen this time? © sutton-images.com
Howett concedes that the numbers may seem optimistic, but says most analysts believe sport revenue streams are likely to enjoy enormous growth through a huge variety of new digital platforms - platforms whose potential, he says, are not being exploited by the present CRH.
It would not all be plain sailing, for existing contracts would have to be converted, but after the 2009 threat Howett is convinced that circuit promoters and broadcasters will have protected themselves by defining what F1 is (i.e. which teams are involved), while the teams have cars the fans recognise as being F1. Any substitute series promoted by the exiting CRH would, in his opinion be GP1, and F1 fans would be neither fooled nor satisfied. Howett believes the core value of F1 is and remains a mythic mix of the best engineers, the most advanced technology, and the best drivers and teams competing on the world's greatest circuits. Thus the F1 brand is, he says, of secondary importance and should not be a barrier to change as fans would immediately make the connection to the teams regardless.
Unsaid is that this time the teams would have a year to set up their breakaway series - as opposed to six months last time around - and Howett is "absolutely convinced the circuits and TV contracts will follow the current teams, and certainly there are enough circuits if the current venues don't."
"The teams are in my view in the driving seat; they simply need to remain united and determined to achieve a new and sustainable future for the sport," concludes Howett. "The future potential increase in revenue is huge, and in my view the initial team EBITDA generated from a new series would be no worse, and most likely better than that derived from the current agreement. They can and should control the commercial governance of the sport."
After four years of haggling the current Concorde Agreement, a document which granted the teams their every demand, was signed only after the teams announced their breakaway series. Do not be surprised if the teams go all the way this time around - with the first salvo fired on New Years' Day.