Canada personal scorecard
A unique track for Sebastian Vettel, but for the wrong reasons: this is the only circuit in the calendar where the German has run two races and never climbed on the podium.
Vettel could score in Canada the sixth win in the first seven races of the championship, a feat recorded by Jim Clark in 1965, Michael Schumacher in 1994 and 2004 and Jenson Button in 2009;
Mark Webber has also never climbed on the podium here: he has scored points only three times out of eight and only four times he managed to start from the top 10. He could have scored his best qualifying result last year, when he was second, but was demoted to seventh for a gearbox change;
Hamilton enjoys Canada © sutton-images.com
Lewis Hamilton has a special feeling with the Montreal track, the stage of his maiden win: he set pole three times out of three and won twice, in 2007 and 2010. The 2010 pole is the last one to date for himself and for McLaren;
Jenson Button has climbed twice on the podium in Canada: last year and in 2004, his only points finishes here. He was on pole in 2005, but ended his race in the infamous Wall of Champions in front of the pits. He has retired five times here, four times for mechanical failures;
Since 2003, Fernando Alonso has been able to qualify inside the top 5 spots, scoring pole in 2006, alternating results in the races: he won in 2006, he was third last year, but he ended up on the walls twice (2005 and 2008) and in 2007 he recorded no less than four off-track excursions at the first turn;
Felipe Massa has never managed to qualify on the front row or finish on the podium here: his troubles seem to stem from qualifying as he was always beaten (seven times) by his team-mates. His best result in Montreal, fourth, came in his last year with Sauber (2005);
Michael Schumacher has plenty of records here, with six poles and seven wins; it's easier to count the times when he didn't manage to climb on the podium: 1995, 1996, 1999 and last year, when he missed a top-10 grid spot for the first time in Montreal. His qualifying score here is 15-1, 2010 being the only time when he was beaten by a team-mate;
Nico Rosberg is quite fast in qualifying here as he has always started from the top 10 and always beat his team-mates. Different outcomes in the races, when he was able to score points only last year in sixth;
Nick Heidfeld was the runner-up in his last two races here (2007 and 2008). In his previous seven Canadian Grands Prix there are little signs of his presence as he scored only three points and only one top-10 start;
Last year's race was one to forget for Vitaly Petrov, as he jumped the start, ended up on the grass, broke his front wing and received two drive-through penalties;
Rubens Barrichello has scored five podiums here, the last one in 2005. In his Honda years he racked up little: only two points with a seventh in 2008 and a couple of top-10 starts;
The only year to remember in this track for Adrian Sutil was 2010, with a ninth spot in grid and a point in the race: in 2007 and 2008 he retired;
The first experience in this track, last year, for Kamui Kobayashi, was one to forget as he was the last driver of the established teams in qualifyin, and in the race he spun off on the opening lap, having to retire soon afterwards;
Sebastien Buemi was eighth last year starting from the 15th spot: a race to remember for him as he was also able to lead a lap (the only one of his career) when the leaders came into the pits;
Heikki Kovalainen started from the last grid spot for an engine change in 2007, but was able to finish fourth. His performances then took a wrong course as he was ninth in 2008 and 16th last year;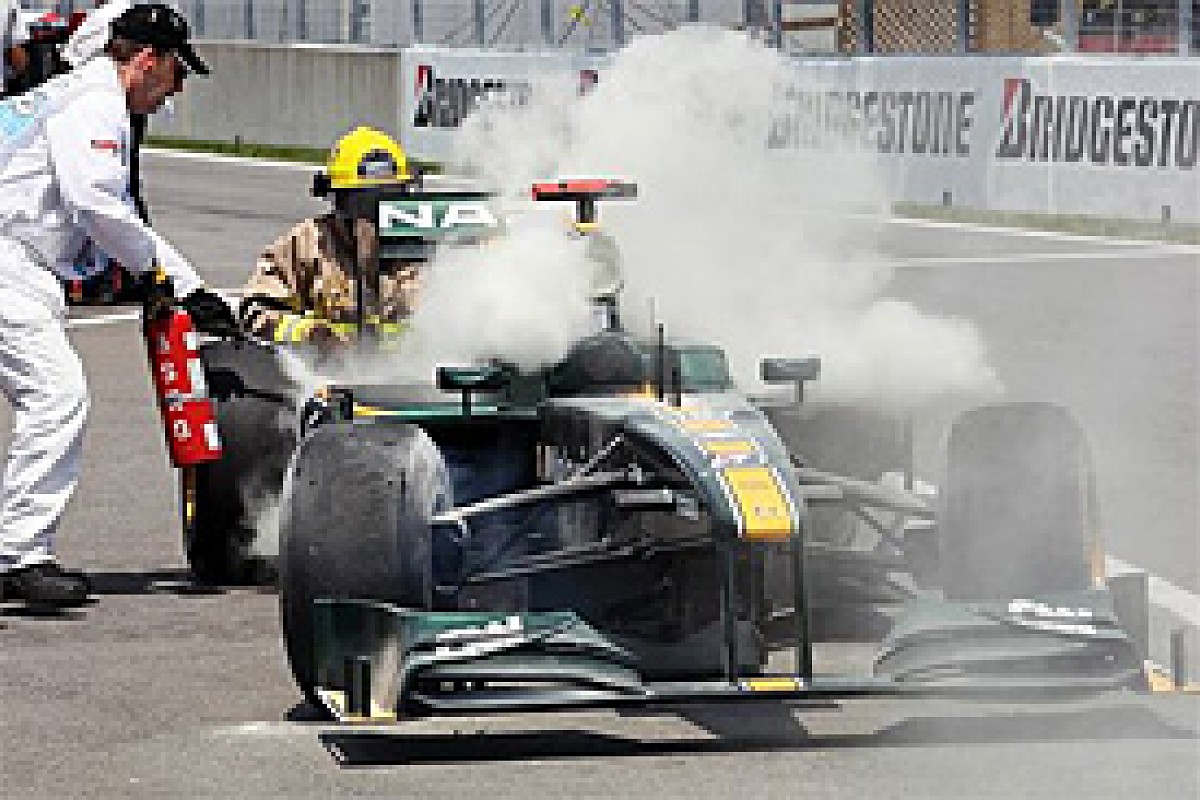 Trulli: No luck in Montreal © sutton-images.com
Jarno Trulli has retired nine times out of 13 races here, three times on the opening lap. With this retirement ratio it is no surprise that he was able to score only eight points, even if he qualified in the top 10 for nine straight years;
Vitantonio Liuzzi had a great opportunity last year when he scored his best career grid spot in fifth, but he was hit by Massa at the first turn. He dropped to last place and eventually recovered to ninth to score his only points here;
Timo Glock scored points here in 2004 and 2008 with Jordan and Toyota, but last year he retired for a steering failure. He has never qualified in the top 10 here.
Teams scorecard
Red Bull has scored only one podium here: in 2008 with David Coulthard in third. The team has never started from pole. Last year its finished fourth and fifth, over half of a minute adrift of Hamilton and Button;
McLaren scored its last pole and double win to date last year in Montreal. It is the most successful team in Canada together with Ferrari: 11 wins each. It has started from pole with Lewis Hamilton in the last three editions and has won three of the last five Canadian Grands Prix, missing out on a podium finish only in 2008;
Ferrari won here for the last time six years ago, scoring a double with Michael Schumacher and Rubens Barrichello. Its last Canadian pole was ten years ago, while the last front row start was in 2005;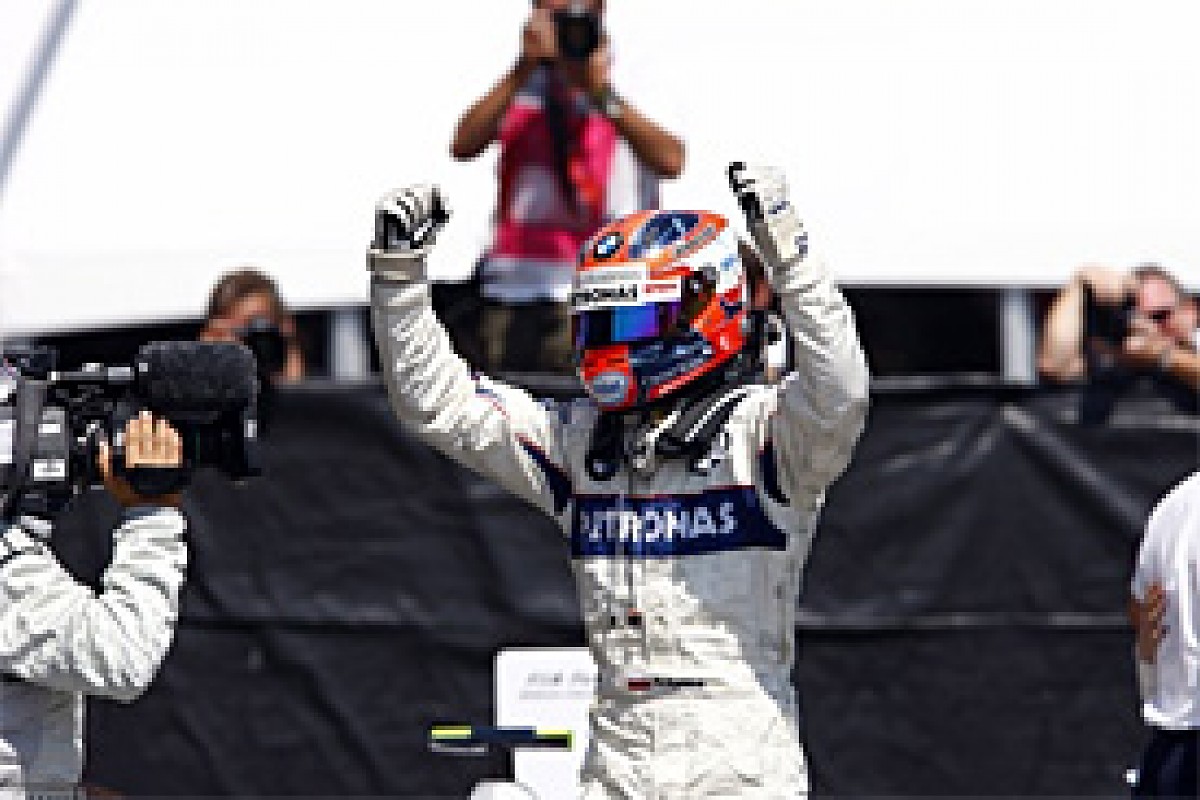 Robert Kubica, winner in 2008 © LAT
Renault won here from pole in 2006, then it always missed the podium and the front row;
Williams won here ten years ago and scored its last Canadian points in 2007, with a podium by Alexander Wurz, the last one in Formula 1 for the Austrian driver;
Force India was able to finish with both cars in the points last year;
Sauber won scored its only win as BMW Sauber in 2008 (a double by Robert Kubica and Nick Heidfeld). Last year both cars were out before mid-race after starting only 17th and 18th, one of the worst showings in the team's history;
The best result for Toro Rosso here is an eighth place, obtained both in 2008 and in 2010.