"Right. Next year - let's get it out of the way... we'll talk about it in August. Next question."
Mark Webber's first words to the assembled media this afternoon picked up on what has, inevitably, been one of the major talking points of the season. But it seemed that he was, in fact, actually pretty happy to talk about the prospects for 2012 when asked about what was in his mind. Even the prospect of retirement was raised.
But his tone was pretty upbeat for a man whose departure from Red Bull at the end of the year has been considered a foregone conclusion in some quarters. Perhaps that's a reflection of a start to the season that has been far stronger in terms of pace than his results - a third, a fourth and a fifth - suggest. It would take a brave team to drop someone who has contributed so much to the cause over the past few years.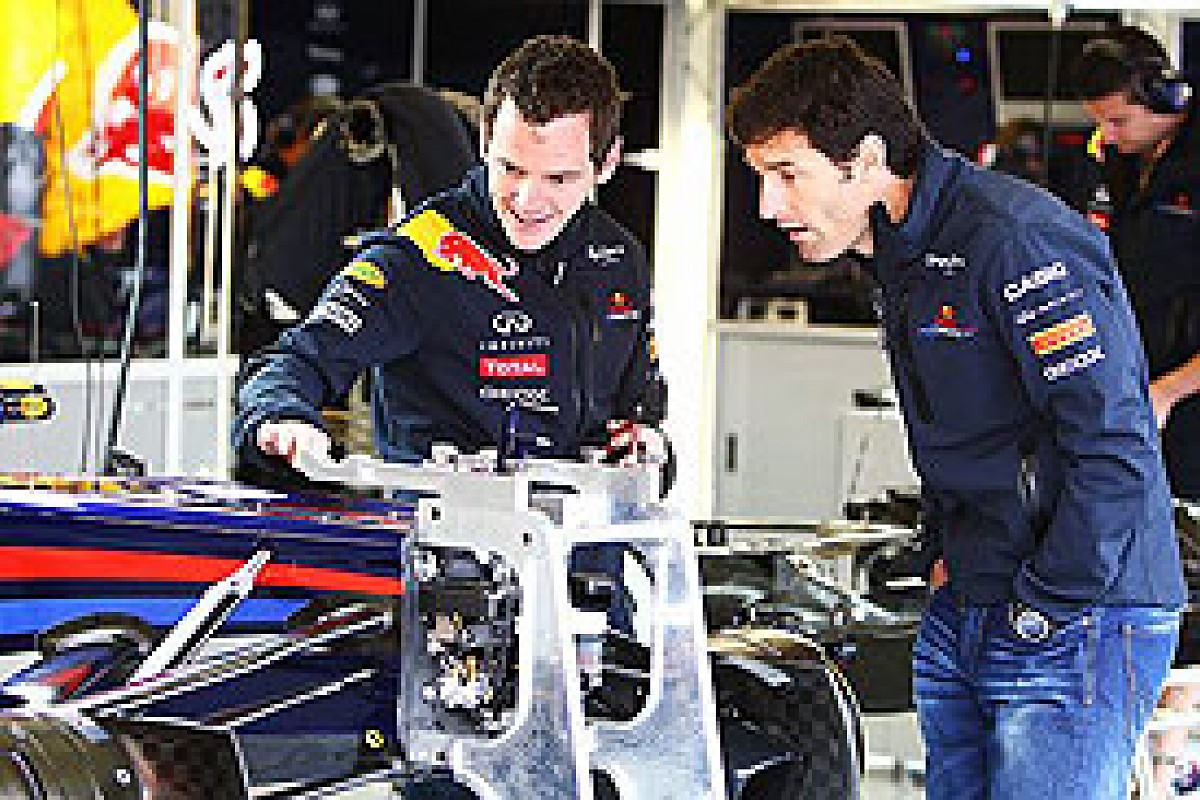 Mark Webber needs a big weekend in Turkey © sutton-images.com
This all adds to the feeling that this is a big weekend for Webber. While it would be vastly premature to suggest that with 14 races to go after the Turkish Grand Prix, his title chances will be over if he doesn't start to close what is currently a 31-point gap to team-mate Sebastian Vettel, memories of last year's race, where he took pole position and led for 40 laps until... well, you know the rest... should send him into Friday practice in a positive frame of mind.
And he's not the only driver looking to put one over his team-mate. Felipe Massa's form in China was impressive and at a circuit where he has won three times, this weekend is the perfect opportunity to give Fernando Alonso something to think about.
As 2008, when he hit a patch of remarkable form that carried him to within seconds of the world championship, showed, Massa is a confidence driver. The chirpy Brazilian who attended today's FIA press conference was a very different man to the often sullen figure who struggled through the second half of last season as Ferrari's second class citizen.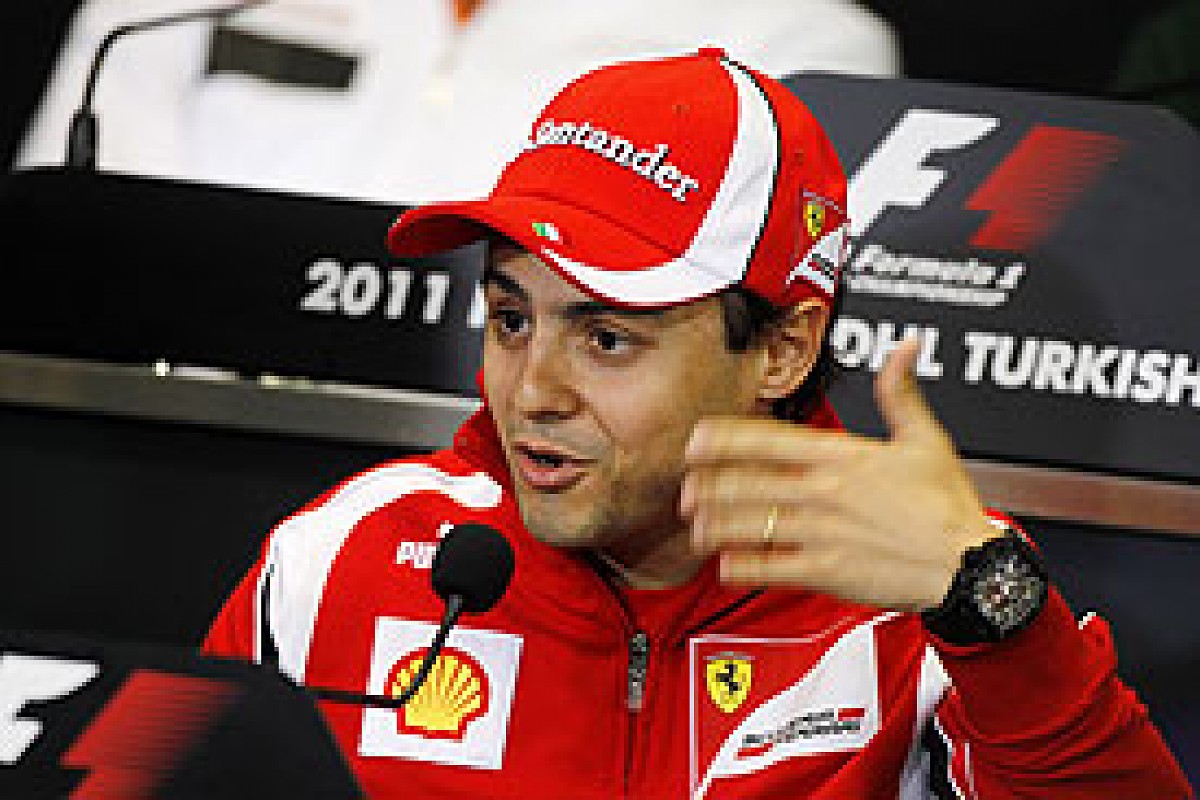 Felipe Massa came across relaxed and confident in the press conference © LAT
Certainly, he was more positive than Lewis Hamilton, whose attempt to project a cautious attitude heading into the weekend could be (unfairly) interpreted as an admission of defeat.
During a damp Thursday, the one thing that the teams and drivers were all in agreement on was that some dry running during free practice is vital. Turn 8 has been hugely demanding on tyres in recent years, with the right-front taking a particular pounding, but with the Pirelli rubber it could be the rears that cause more of a problem for the classic corner.
If it's wet, teams could go into Saturday with very little data to go on, perhaps adding another element of the unexpected to a race that is once again expected to produce its fair share of overtaking. Even if it isn't, there's little doubt that it's going to be well worth setting aside an hour-and-a-half to watch the race on Sunday afternoon.
But the on-track action is only part of the story this weekend. Indeed, perhaps the paddock will be the scene for drama following the revelation that a News Corp-led consortium is considering making a move to buy the commercial rights to Formula 1.
That revelation was closely followed by current commercial rights holder CVC Capital Partners insisting that F1 is not for sale - setting the scene for a merry-go-round of posturing, politics and positioning that will be one of the biggest talking points for the coming months, or even years.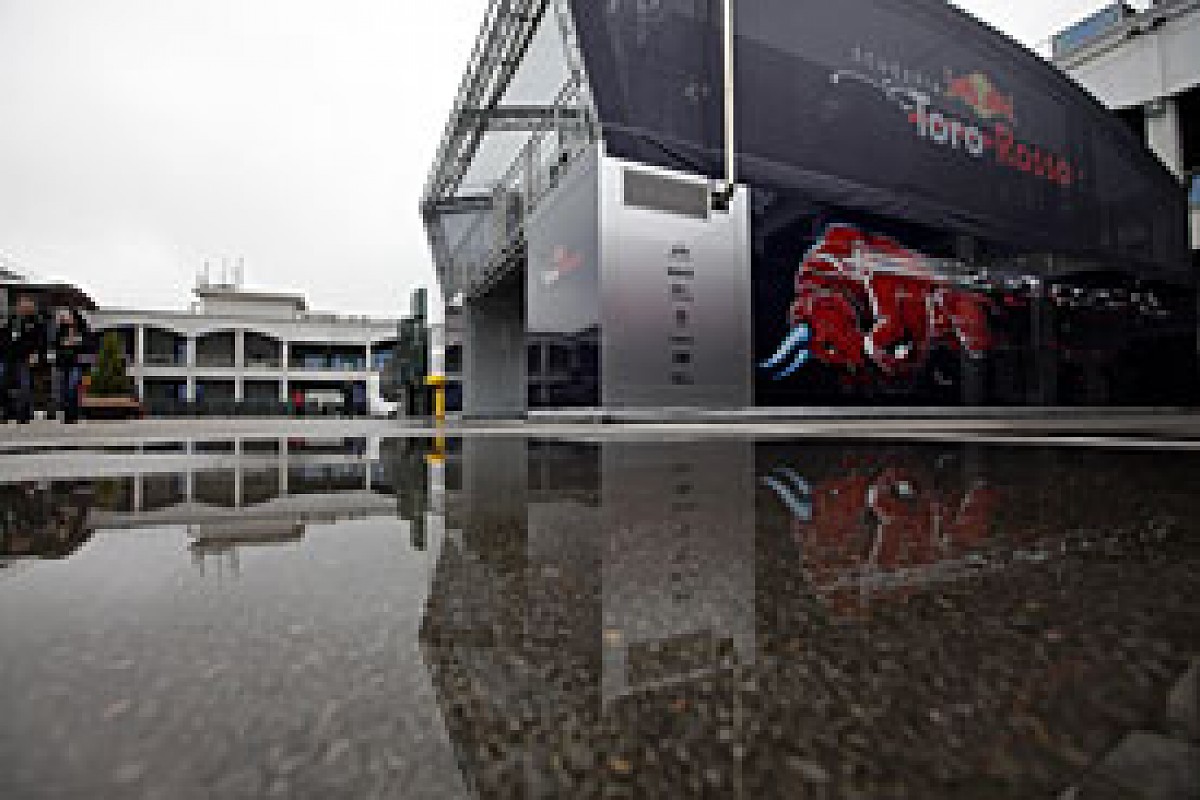 Rain may well play its part in the weekend too © LAT
The argument is more far-reaching than who owns the rights. As Eric Boullier, recently-elected deputy chairman of the Formula 1 Teams' Association, explained today, this is about engines, the direction of the sport, the control of its regulations and the growth of F1 in an era when many sponsors and manufacturers have deserted it.
The good news is, whether wheel-to-wheel action or political shenanigans are your thing, you'll get plenty of both this weekend.