Formula 1 hailed its expansion into the Chinese market as a huge coup for the sport several years ago. But, despite some great races in the past, it has faced an uphill battle to become a big hit with the F1 fraternity or the local fans.

Panda Alguersuari
Things improved a bit this year, with the grandstands pretty busy on race day - and the enthusiastic locals who had turned up cheering to the rafters, and clearly enjoying, seeing Lewis Hamilton's pre-race nightmare turn into an epic F1 win.
The enthusiasm shown by the Chinese die-hard fans is as strong as anything witnessed in other F1-hotspots like Monza and Japan. Teams were greeted at the airport with fans presenting them with badges feature their faces painted as pandas.
While the likes of Jaime Alguersuari and Felipe Massa may have thought such gifts were standard, others like Rob Smedley and Scuderia Toro Rosso press officer Fabiana Valenti were a bit more surprised to have their own personalised badges too.
BBC Radio 5 commentator Anthony Davidson found one of his loyal fans had been waiting for him at the airport too - and presented him with a pack of donuts and a special birthday cake for his celebrations on the Monday after the race.
There was also some good enthusiasm in the paddock for the first of the F1 group track runs on Saturday night, with more than 65-people completing a jog of the circuit to help raise money for charity.
After three races, the UBS donation to the Make-A-Wish Foundation on http://www.runthattrack.info is already in excess of $10,000 (USD). Great work everyone.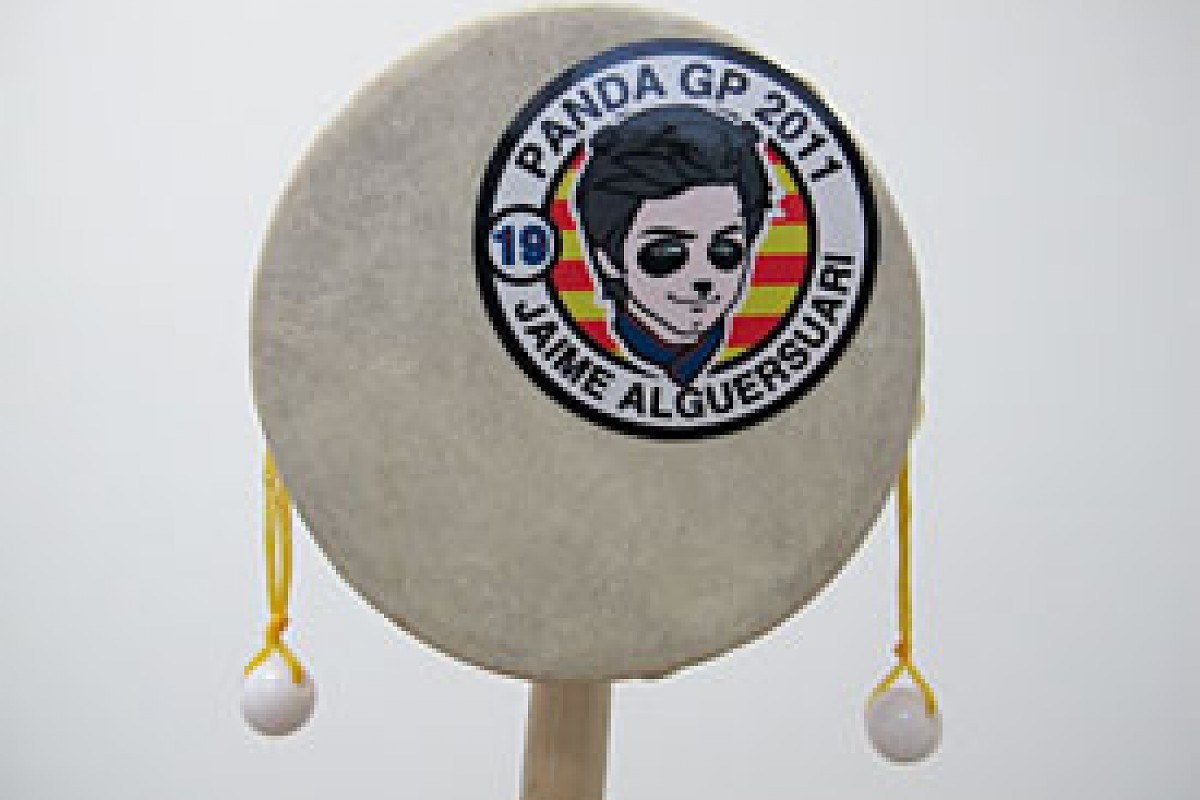 Formula 1 may be a fairly new thing for the Chinese, but that has not stopped the drivers becoming big stars in the country.
In downtown Shanghai, it was easy to spot billboards advertising F1 sponsor products featuring huge faces of drivers - while the growing luxury car market has helped ensure a big push to try and promote the event itself.
So when F1 drivers started rocking up at Shanghai airport, it was little surprise that some of the local officials started getting very excited.
At the head of the queue from a flight that had landed from Kuala Lumpur was world championship leader Sebastian Vettel, looking his normal relaxed self on the back of his victories in Australia and Malaysia.
One immigration assistant suspected he had a grand prix star in his midst, so he wandered up to Vettel to enquire: "Are you here with Formula 1?"
Vettel nodded and then the official disappeared for a few moments before returning and shepherding the German to the front of the queue through immigration.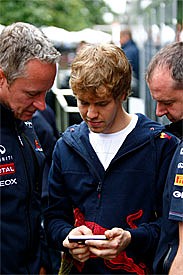 Sebastian Vettel © LAT
But Vettel's eyes opened quite wide, when the official then said to him: "And welcome to China, Mr. Fernando Alonso..."
A huge grin spread across the face of Vettel's team-mate Mark Webber, who was right behind him in the queue, as he heard the confusion over who Vettel was.
And it did not stop there because Vettel faced a barrage of autograph hunters at the airport too - a lot of them who not only thought he was Alonso but were also begging him to sign photographs of the Ferrari driver.
But Vettel was not the only driver getting mistaken for Alonso over the race weekend. Felipe Massa was a bit amused, and had to correct a journalist, when he was addressed as 'Fernando' on Sunday evening...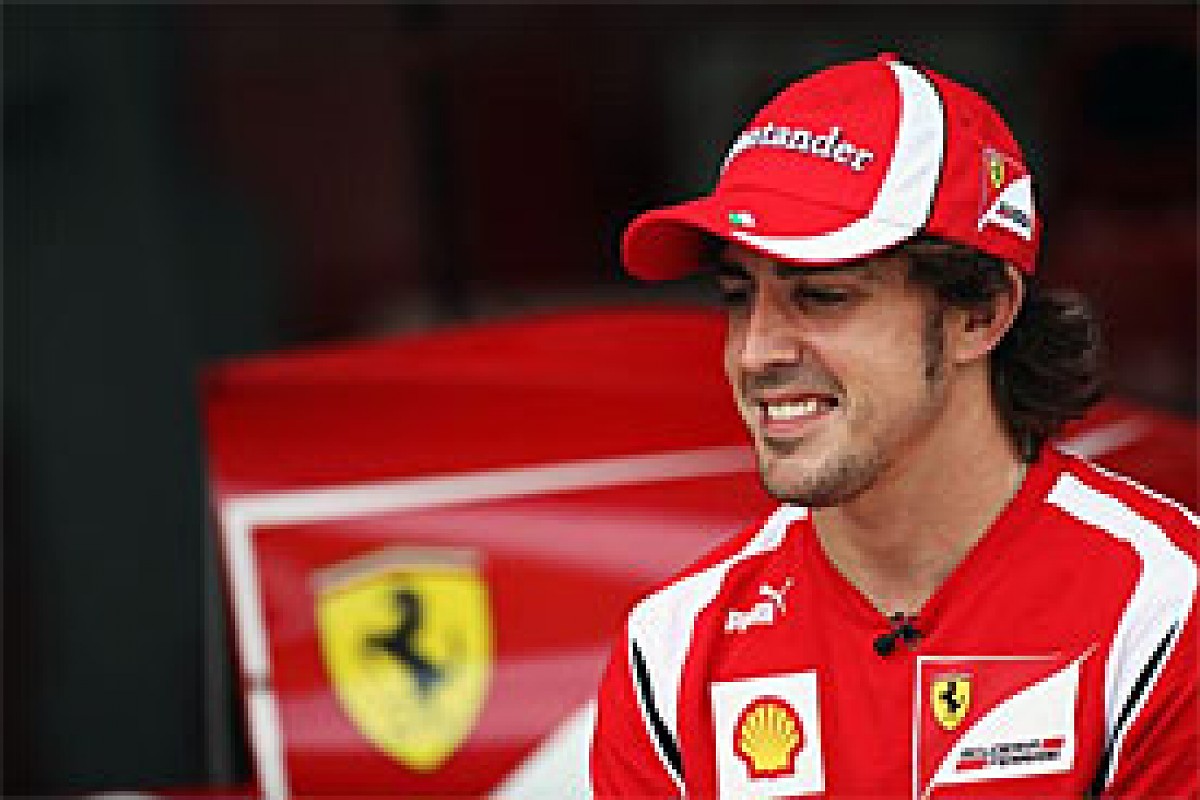 A lot of the F1 paddock may be missing the comforts of home cooking after several weeks on the road - but it's the drivers who were probably craving more than most the chance to go for their favourite dishes in Shanghai.
For if common menu items pigeon soup, fish head soup or chicken feet in spicy sauce did not float their boat - then there wasn't much else left for them thanks to a drug-warning issued in the build-up to the event.
As well as extreme precaution about Chinese dairy products because of the fallout from the Fukushima nuclear power station disaster, F1's drivers were also warned by the World Anti-Doping Agency to be careful in China because of the common use of a substance on its banned list.
Chinese farmers use the hormone Clenbuterol in food production - to make the meat of cows, pigs and chickens leaner, with traces of the drug subsequently passing through to eggs and milk.
It was the consumption of this drug that resulted in three-time Tour de France winner Alberto Contador failing a dope test - and the matter became a big talking point in the Shanghai paddock.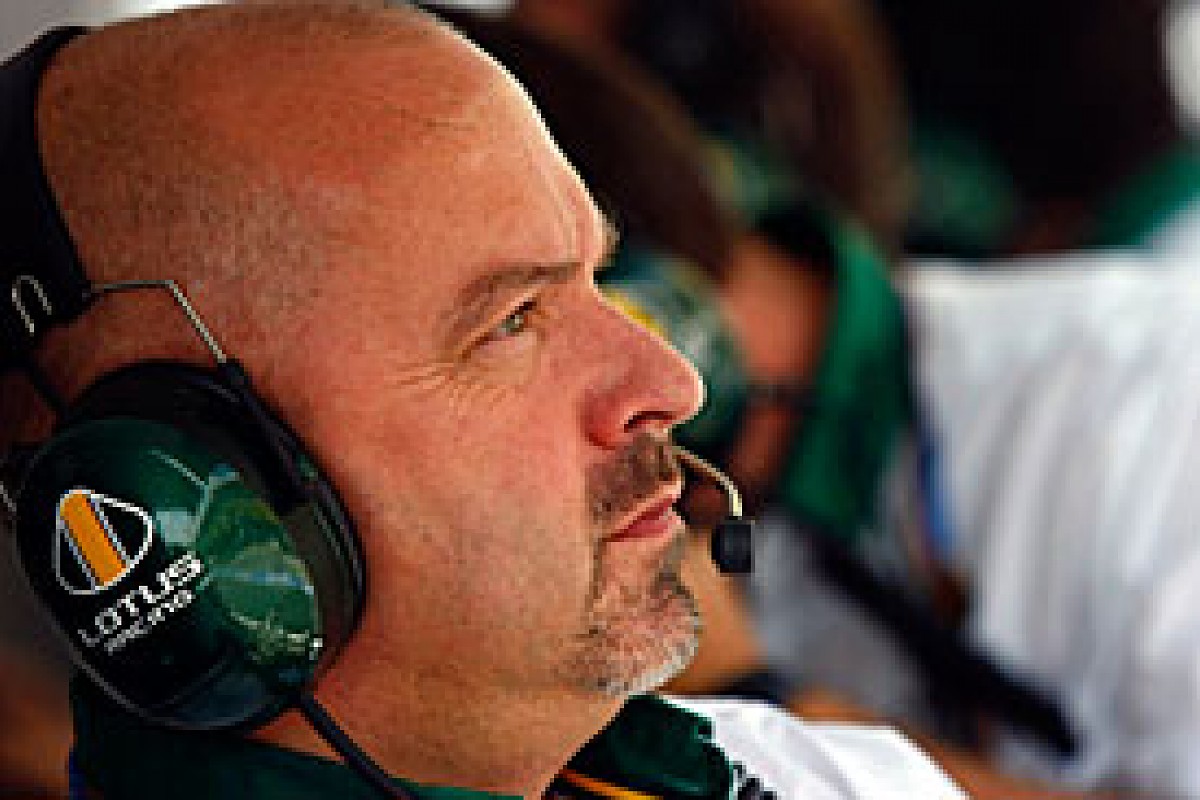 Fernando Alonso © Sutton
Fernando Alonso, a friend of Contandor's, caused a bit of a stir in sections of the press when he cheekily suggested that he had turned to totally vegetarian for the weekend as a result of the warning.
When asked if he was taking precautions about his diet for the China weekend, he said: "Yes, I eat plain rice boiled in mineral water, and energy bars...."
Having been spotted tucking into food that clearly was not just plain rice at the Ferrari motorhome, however - stories that Alonso was living life like a Buddhist monk in China soon went very quiet....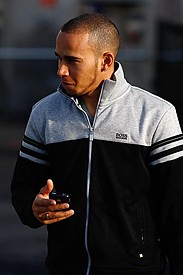 If Sebastian Vettel thought life was hard getting through Shanghai airport, it was nothing compared to the nightmare that Lotus technical chief Mike Gascoyne faced in getting from arrivals to his hotel.
Gascoyne had arrived as part of a group of team members, and they had been split into two minibus taxis to take them to their weekend accommodation.
Sitting in the second minibus, everything was under control until the driver ignored his instructions to follow the bus ahead and took a separate toll booth at one of the motorways.
Ignoring Gascoyne's concerns, the driver headed down the motorway - which was clearly going in a different direction to where the first bus had gone.
The driver kept going, and going, and going - before eventually coming to the conclusion he was lost.
Gascoyne's crew managed to redirect the increasingly frustrated taxi driver all the way back to the airport - so after more than two hours of travel they were back to where they started.
With subsequent stops for petrol, crazy driving - including undertaking on the hard shoulder - and some near-misses, Gascoyne eventually got to his hotel at 3.30am, some four hours after he had embarked on his journey.
The bad news for him was he had to be up bright and early the following day to begin work at the Shanghai track.
If you are ever lucky enough to visit Lewis Hamilton's apartment in the future, and you happen to see a guitar on his bedroom wall, make sure you don't touch it - because it may have been booby-trapped!
Over the Chinese Grand Prix it emerged that Hamilton had purchased a pretty high-profile piece of rock-and-roll memorabilia - a special gold Fender Stratocaster that music artist Prince owned and had used in recent shows.
Hamilton paid $100,000 (USD) for the instrument, with the money going to charity.
Lewis Hamilton © sutton-images.com
"I know Prince," explained Hamilton about his purchase. "I met him at the last race last year and, Nicole [Scherzinger, Hamilton's girlfriend] knows him really well.
"I was in touch with him and his manager after Abu Dhabi and they said that they were planning to auction off some guitars for charity. I've always wanted to do things for charity, but sometimes it is difficult to find the right places to apply the money.
"I am quite happy with it - but on top of it I have a guitar from one of the all-time legends. It is probably the coolest thing I will have in my apartment."
When asked if he intended to play it, Hamilton smiled: "I won't let anyone else touch it. I will have it on the wall with an alarm, so if you touch it the police will be there in a couple of minutes, or you get an electric shock!
"If I tried to play it, it would be demoralising. You just have to think how he plays it, and then you realise it doesn't sound as good as when he plays it."
Monaco, Singapore, Delhi and Abu Dhabi... find out more about Amber Lounge