I was at Sepang circuit on Monday, filming for AMG, and as I drove out on to the track a smile immediately came on my face. It's easy to forget what a great racetrack this is. When you ask drivers for their favourite circuits, you wouldn't expect too many 'Sepang' replies, but it's got undulation, blind crests and a couple of really meaty high-speed corners.
There's nothing quite like hanging on the edge at sixth gear in a Formula 1 car to feel the tightening of one's buttocks and to focus your mind. It's a beautiful thing, and it's what grand prix cars are built for.
It's an absolute joy to drive Sepang's high-speed sections, and we'll see the drivers truly earn their corn this weekend as the heat and humidity are draining.
Questions still unanswered
I presume that tyres will remain the biggest talking point of this weekend. Melbourne actually calmed the waters, and in some ways confused them with Sergio Perez completing the race on one stop in his Sauber. But Melbourne has never been a true form-setter for the season, and degradation will be a larger factor on a more regular circuit with a higher track temperature.
Although we've got the same hard/soft tyre combination. I'm expecting different results from what we saw in Australia. The new DRS moveable wing system was an intriguing development for Martin Brundle and me to describe on the BBC during the opening race, because we know that our audience aren't all AUTOSPORT-reading aficionados so we had to explain a lot. The nature of Melbourne's last corner meant the DRS wasn't as effective as people hoped (or feared!).
In Malaysia the deployment zone will be on the start/finish straight, so there should be good scope to get within 1s on the back straight - the previous corner is third gear and not too aero-affected. On the start/finish itself, there is room to defend and attack - it's not too dusty off-line and there is plenty of space for drivers to take a decision and run with it all the way to the braking zone. I think it'll produce some interesting situations as Turn 1 is a long corner, so cars can run two-wide without getting spat off the track.
Red Bull's KERS quandary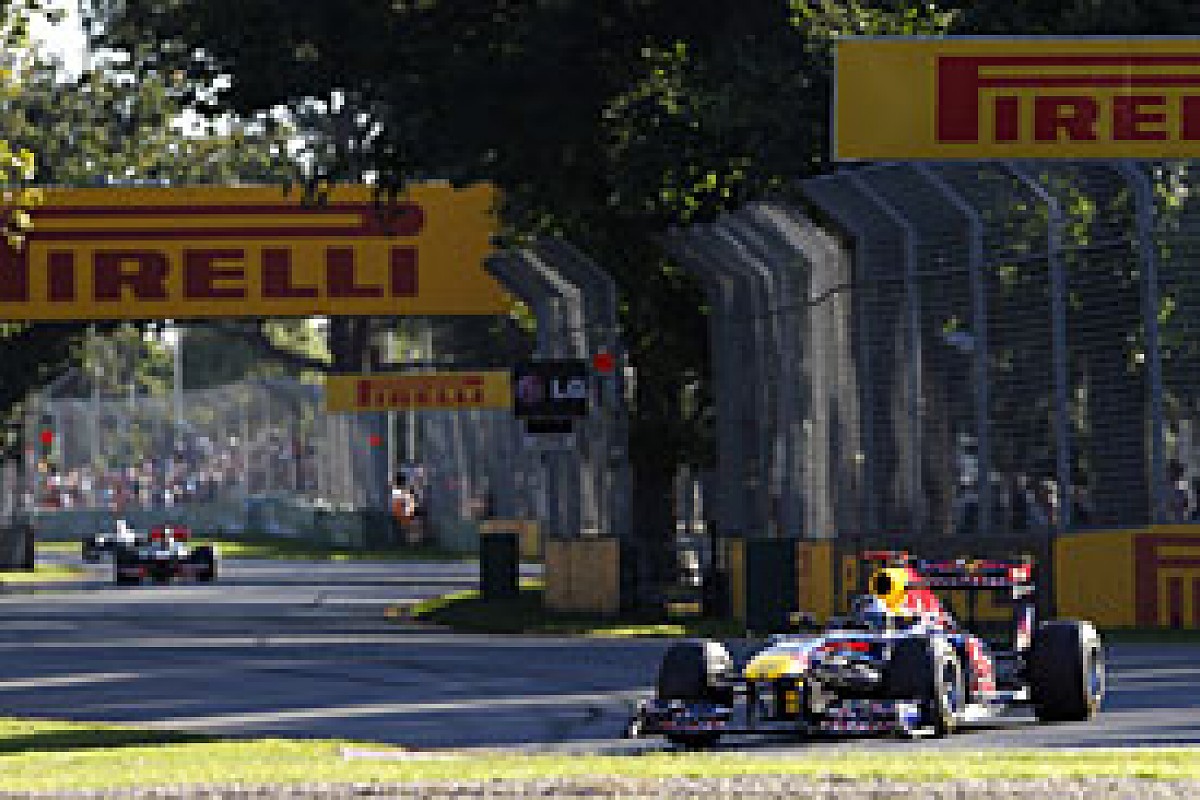 The post-race revelation that Red Bull didn't run KERS in Oz proved that if you're not lacking three-tenths of raw car performance, and your rivals don't optimise their starts, then you save yourself a big reliability concern. It's obvious that Red Bull's eyes were on getting to the chequred flag, and that scoring serious points early doors was worth giving up the laptime benefit KERS gives you.
It was a surprise to see McLaren that close to Red Bull after a mixed pre-season and we know its development rate has been pretty impressive, so on a poll of one event McLaren looks like Red Bull's most serious challenger.
As surprising as it was to see Lewis knocking on Seb's door in that first stint, it was also a shock to see Ferrari struggling quite so badly by comparison. It's testing form didn't suggest that lack of pace, but it highlights the old maxim of different track, different conditions, different day in history. In Malaysia I would expect to see Ferrari a lot closer.
The pleasant surprises in Melbourne were the pace of the Saubers - before their disqualification - and Vitaly Petrov's podium finish. We must remember that Petrov was 30s behind Vettel, and that's a fair old gap at the end of a grand prix. It highlights the divide between a mid-grid competitor and being in with a shout of winning a race, but a strong performance from him nonetheless.