TWO STOPS VERSUS THREE STOPS
Michael Schumacher summed it up succinctly, telling AUTOSPORT after qualifying that "the tyres have performed much better than anticipated and when people were talking before about three to four pitstops, now two to three is the most likely to happen."
So you can forget all the talk about cars stopping every four or five laps for tyres. As Schumacher says, it's now all about working out whether a two-stopper can be made to work.
The track is rubbering in in a way that the circuits used for pre-season testing didn't, meaning that the tyres are lasting far long than expected. All of the top 10 will start on soft rubber and will most likely head into the race planning a relatively short starting stint and then two runs on primes.
But there are two wild cards - the almost inevitable safety cars, and the fact that tyre degradation is proving to be far more pronounced when running in traffic because of the reduction in downforce caused by following other cars. And when the tyres do go, they drop off a cliff, so don't be surprised to see a few cars struggling to the chequered flag if they have eaten their tyres.
TURN 1 CHAOS
It's rare to see a whole field of F1 cars making it through the third gear right/left combo without mishaps. Ralf Schumacher's airborne moment in 2002 is perhaps the most famous, but pretty much every season you'll at least see some drivers having to take to the grass. It's wide on the approach, with cars often lining up three abreast. But as Fernando Alonso discovered last year, there's not always room for all when they come to turn in.
And even if you do have the space, there's always the danger that someone will leave their braking too late and come steaming up the inside, as Eddie Irvine did when he wiped out Jacques Villeneuve and Johnny Herbert at the start of the 1997 Australian Grand Prix. In the unlikely event that all 22 cars make it through, there's always Turn 3, another corner that has a habit of producing collisions.
DRAG REDUCTION SYSTEM
Finally, the much-vaunted drag reduction system (or adjustable rear wing) will get its first race outing. When within a second of the car in front on the approach to Turn 14, a chasing driver will be allowed to open his rear wing when he enters the overtaking zone - effectively the start/finish straight, although it in fact starts just before the final corner.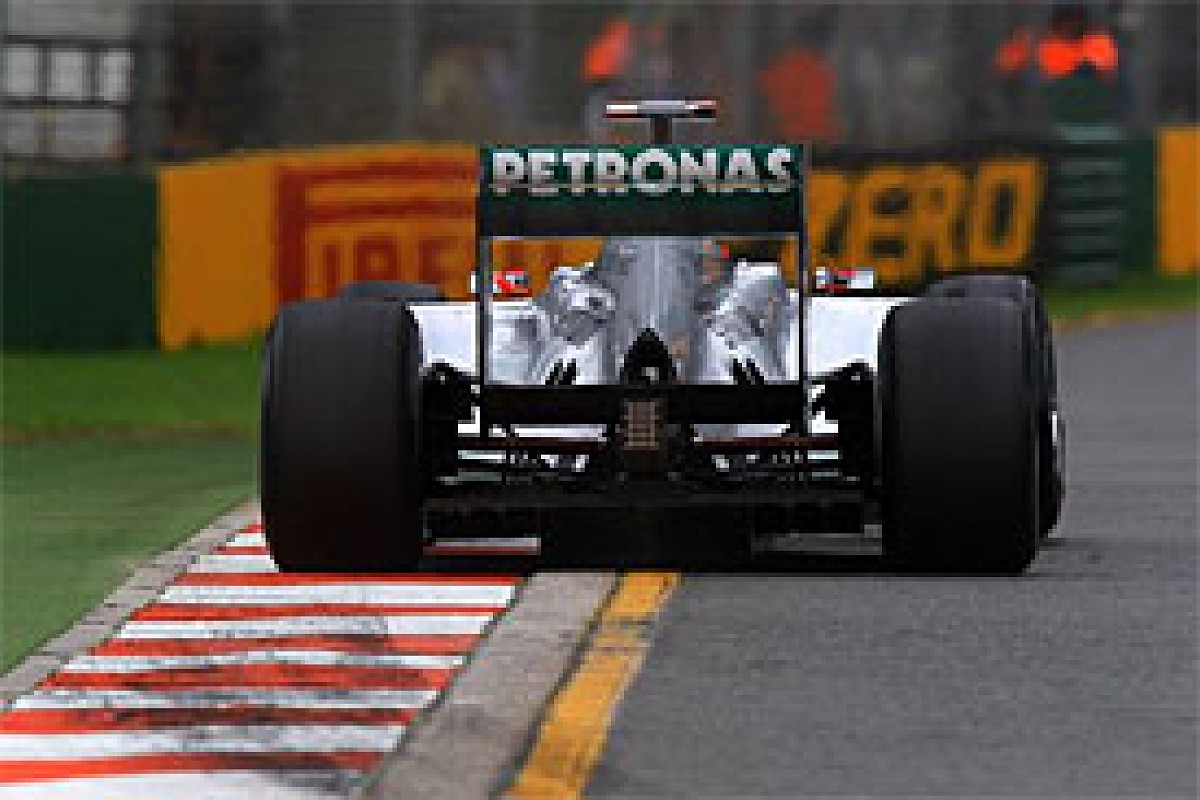 Michael Schumacher, Mercedes GP, Australian GP © sutton-images.com
The 50mm gap that is opened up with slash drag and give a top speed advantage of 12-15km/h - or even more if you are in the right car, for there is a big difference in the benefit from team to team. This means that if you are right behind your target coming onto start/finish, you should be able to pull alongside him and pass. What no one knows is just how easy it will make it.
The easy overtake scenario seems unlikely, but practice has not proved conclusively just how straightforward it will make a pass. Either way, you are likely to see a lot more cars arriving at Turn 1 side by side.
FIRST YOU HAVE TO FINISH
Twenty-two cars will start the Australian Grand Prix, but history suggests that we will be lucky if many more than half are still running to take the chequered flag. Melbourne has the worst finishing rate of any race on the F1 calendar since it held its first world championship race in 1996, with 47% of starters coming to a halt before the finish. Why? The first factor is that many off-track excursions will end either in the wall or buried in the gravel.
The second is that this is usually the first race of the season, meaning that teams have had a relatively short time to troubleshoot reliability problems with McLaren, for example, never having completed a full race distance in testing. Chances are, if you're still moving at the finish, you'll at least be very close to the points.
ROOKIE RUMBLE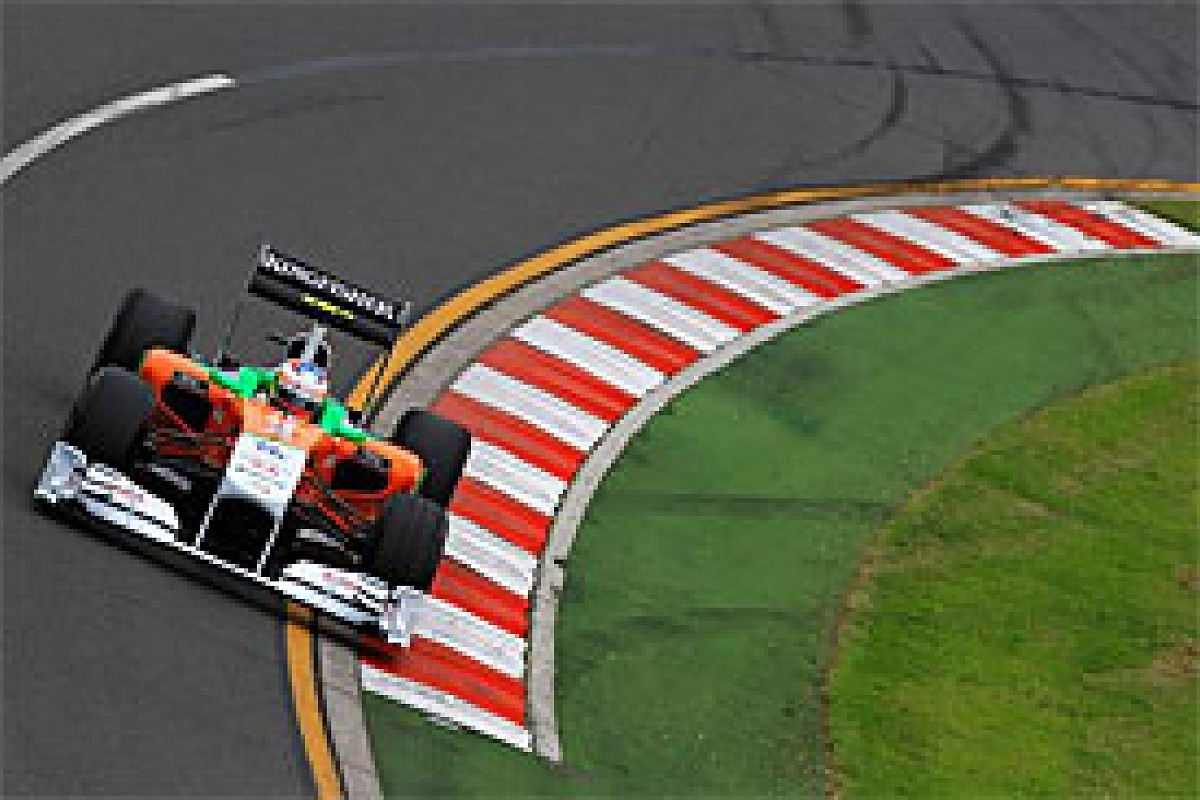 Paul di Resta © sutton-images.com
Four drivers will make their F1 debuts tomorrow. Other than Jerome d'Ambrosio, whose Virgin doesn't have the speed to get into the midfield, slots 13, 14 and 15 on the grid are filled by newcomers.
Sauber driver Sergio Perez, DTM graduate Paul di Resta in the Force India and Williams's GP2 champion will fight it out for the honour of being the top rookie and there's a fair chance that they will end up in close proximity during the afternoon.
With the pressure of a first grand prix start on each of their shoulders, keep an eye on the trio as they head down to the ever-troublesome first corner.