Although Ferrari, launching its 2011 car tomorrow (Friday), has stuck to its traditional modus operandi of unveiling in its Maranello factory at some point towards end-January, Formula 1's budget-trimming activities have meant that in most instances the rest has settled on unveiling in Valencia ahead of the sport's first official test session of the season.
One of two exceptions is McLaren, which elected to launch so far from its base - in both senses of the word, i.e. fan and factory - that it chartered a jetliner to move Fleet Street to Berlin as it chases coverage for newly-extended sponsor Vodafone. Given that the major focus of McLaren's launch is - as it was last year - global internet coverage, one wonders about the quality of broadband in London's easterly reaches, or the ability of some hacks to decipher proceedings...
Even more inexplicable than launching a British-made car to be driven (and tested) by a team of oh-so English drivers in Berlin is the decision to do so on the morning after the first test session ends in Valencia - making it impossible for the specialist media to attend the full three days and cover the launch of the silver dream racer unless McLaren arranged a charter from the Iberian coast to the German capital.
However, back to the start of next week: pre-noon on Monday, the final day of the testing ban, Sauber and the team expediently known as Renault launch within an hour of each other - but only after the former agreed to move forward its launch by 15 minutes to prevent (even more of) a clash. Whatever may be said of co-operation within FOTA, it seems crazy that teams do not discuss launch plans prior to announcing them. They are, after all, on-track competitors and chums off it - that is certainly the impression conveyed by FOTA.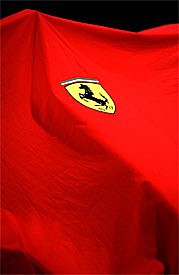 Ferrari will be first to unveil its 2011 car © LAT
Not too long ago, when Toyota was still a fixture, there was reason to call the red-white team's media department to confidentially establish a launch date ahead of official announcement. Having promised that the information was off-record, a source provided two dates: not to confuse, but simply as Toyota's preferred date clashed with that of another.
"So we are discussing the matter," said the source, "but, frankly, if they insist we have to move."
Why 'have to', was the question.
"Because they finished ahead of us in the championship, so it's their call. That's the protocol."
So you discuss your launch dates amongst the teams?
"Yes, we do, precisely to prevent this sort of clash, which does nobody any favours, least of all the media."
That conversation had taken place well before the formation of FOTA, and, yes, when the other team, which had, in fact, finished ahead of Toyota in the log, announced its date all gelled: the 'big dog' launched on Toyota's preferred date, with the Japanese outfit then unveiling a day later.
That protocol seems to be selectively in place, for Renault ended ahead of Sauber in the 2010 Constructors' Championship, and guess which team blinked. No such professional niceties, though, the next day at eight o'clock - of which more anon...
Red Bull, which by the nature of its existence arguably has a greater need to pander to the marketing needs of its moneymen, has at least chosen the sensible option of unveiling in Valencia at 7:30 on Tuesday before wheeling the car out for a few laps in the opening test session. Despite taking the title double the team with access to probably the largest fortune in F1 has not only chosen a low-key route, but is lifting the covers off RB7 ahead of the test.
This is, of course, a far-cry from the approach taken in its early days: was a time when Red Bull launched on the night before the season opener in Australia; another when RBR booked out an 'Ali Baba and his 40,000 Thieves' island in Bahrain on the eve of the 2006 season opener for a piracy-themed launch/thrash/all-fall-down party.
Then, as the team got more totally serious about its motor racing - to wit when Adrian Newey joined - so launch partying was relegated to the backburner. However, the team still remained far from the first to unveil, with its cars generally being revealed two or three tests into the season as Newey sought to maximise his design-and-build window. Thus, having the launch of the RB7 at 7:30 ahead of the first day is rather refreshing.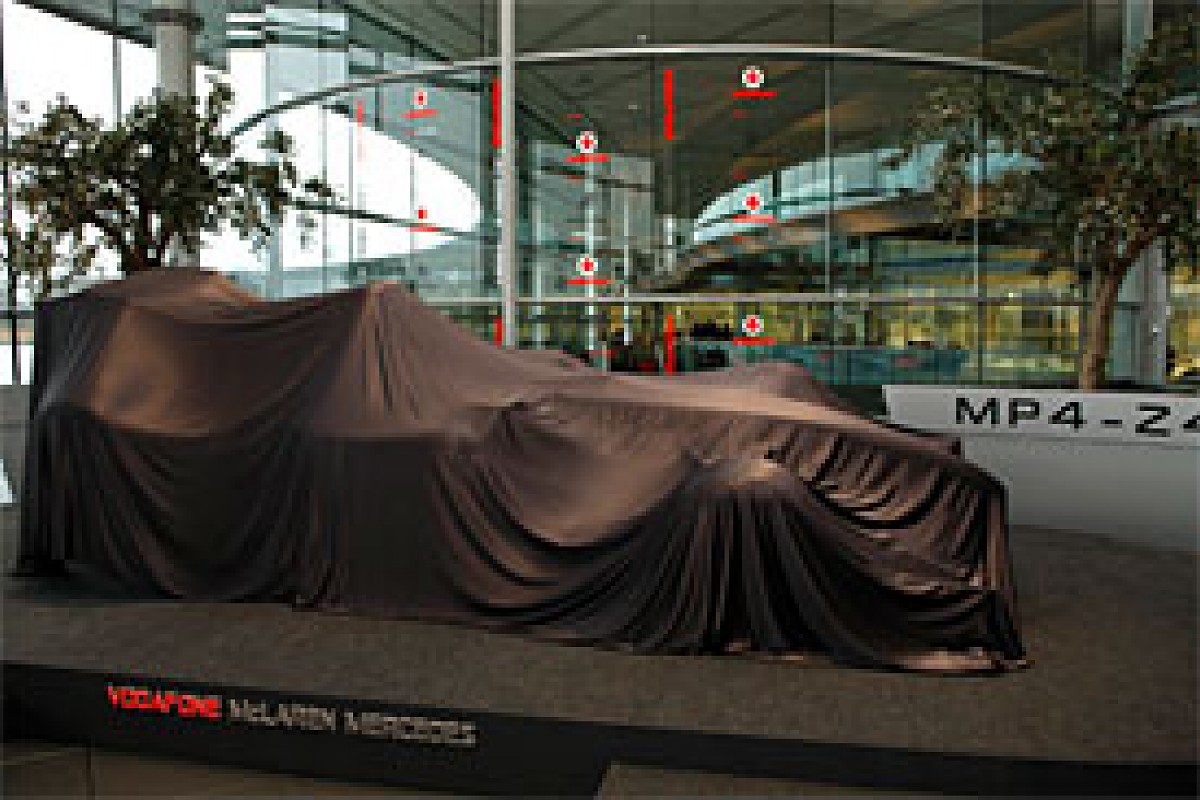 McLaren will launch its car in Germany © Sutton
Half an hour later the wraps simultaneously come off the Williams FW33 and Scuderia Toro Rosso's STR6. Although protocol has patently not been followed, we will pay the former aforesaid courtesy, for Williams finished (well) ahead of the latter in 2010.
Sir Frank's team has enjoyed a hot-cold relationship with launches - generally driven by the needs (or lack of) of sponsors. During it best days Williams hosted some pretty extravagant launches; at other times unveilings were low-key events held for a media people in the team's Grove factory; at others the reveal was simply a matter of ripping a dark blue sheet off a car parked in a garage at some test circuit.
The F1 world is, of course, waiting with bated breath to discover the extent of car and driver space given over to energy company Petroleos de Venezuela S.A (PDVSA), which - hardly coincidentally - shares it country of origin with one Pastor Maldonado, occupant of Williams's second car. But, Williams covered this base, too: the FW33 will be unveiled in an interim livery, with its definitive battle dress to be announced later.
What to say about STR's approach save that little changed from last year, when the team, too, launched on the first day of testing. There is one difference, though: Jaime Alguersuari heads to Valencia with test mileage under his belt: at the equivalent session a year ago he made the point that, despite having contested a handful of grands prix (at that stage), the day marked his first-ever F1 test session. Crazy, but true - and indicative of the chronic myopia inherent in some F1 decisions.
Scribes and snappers will have just 20 minutes to acquaint themselves with both the FW33 and the STR6, for 20 minutes later the other silver dream machine, namely Mercedes's W02, will be presented to (mainly) the German media. Last year, of course, the team majority owned by the Stuttgart giant hosted two functions: livery launch and reintroduction of Michael Schumacher to F1, and a car reveal in Valencia a week later.
Now, though Schumacher needs no further (re)introduction, while the team's war colours are oldish hat, so Mercedes has elected to reveal the first Formula 1 car for over 50 years to be built entirely with Mercedes geld in a rather low-key fashion.
However, as that last point provides Mercedes, the only mainstream manufacturer in F1, with an element of bragging rights, one would have thought the Three Pointed Star would elect to exploit this fact through some or other spectacular means. Or does it have reason to hide the situation?
Then, finally, the team currently known as Team Lotus will unveil its challenger at a time to be announced. Whether the livery will be traditional green/gold, Gold Leaf Team Lotus red/white blue or JPS black/gold remains to be seen, for until a judge hands down a decision in the Group Lotus/Team Lotus saga anything is possible, but at least Tony Fernandes's outfit is the first of the low cost teams to launch its second car.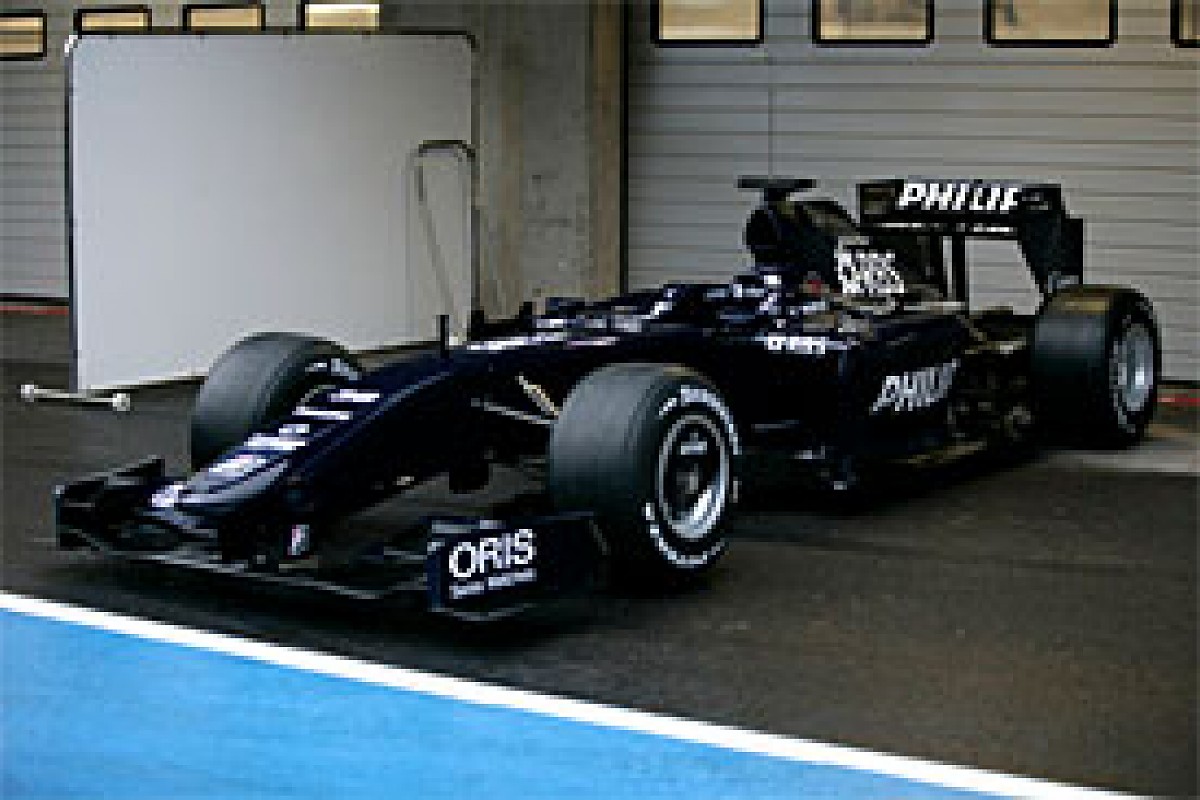 Williams will unveil its car on track again © LAT
All of which leaves just the other 'new' teams: Virgin and HRT. The former has announced its date (7 February), while the latter has a lot more on its mind than launches.
Virgin seems to be following McLaren's lead as regards to selection of launch time and venue by being the only team not launch either at the team's base or a test venue - and doing so in London. And, why not? The north England team has a car designed by computers in Oxford and calls on a German/Belgian driver line-up and Russian partner/naming sponsor. Plus it saves the costs of a charter for Fleet Street, should its hallowed representatives condescend to attend. Which is roughly where we came in...
During the manufacturer era F1's launch season stretched over many months, at times from mid-December to end-March, whereas last year there was talk of a single launch function at which all teams would unveil their cars simultaneously. Both formats have their pros and cons and with the present schedule simply being a compromise.