Hispania Racing Team
Of the three new teams, I would probably put HRT as the best start-off design. The team hadn't turned a wheel when first practice began and were as expected at the back, but I believe the car concept it had, the basic Dallara chassis concept, had more opportunity for development than the other new teams.
But obviously by starting late and not sorting out Dallara's development direction it didn't go anywhere. Having the best potential for development doesn't mean anything if a miniscule budget stands in the way of it.
Even standing still is quite good, because we're talking about development compared to the likes of Red Bull. By not doing anything and just exploiting the car it had, HRT was able to maintain its gap back from a team like Red Bull that was firing new stuff at its car constantly. It stood still just by making the best of the package it had.
Lots of teams change bits for some races and never really get the best out of a car. I think it's better to get 100 per cent out of a car you understand than to get 90 per cent out of a potentially better car that you don't understand.
HRT is a long way off the front of the grid, but in their box, fighting for survival, I think it did a good job.
Virgin Racing
This was a real new team, as opposed to Lotus - many of whose people had F1 experience. With Virgin, people generally came from Nick Wirth's company, together with those from junior single-seater team Manor, and to make everything work and get enough money together was a reasonably tough ask. And with its unique CFD beliefs, it was going its own way.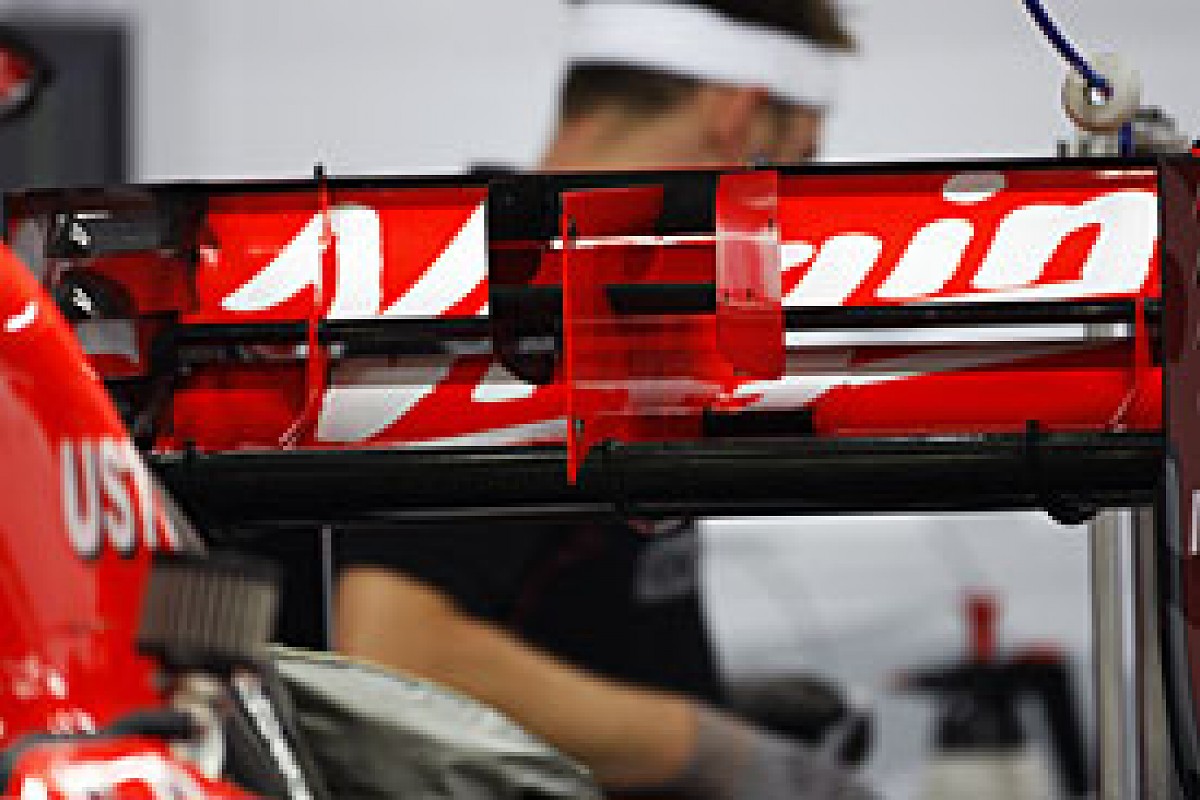 Virgin Racing took a unique approach to its development through CFD © Sutton
If you start a new team with a car that can't finish races because of the fuel tank capacity, it makes it tough. It's not a very big team so it would be all hands on deck to redesign the package to hold a bigger fuel tank, lengthening the wheelbase, all sorts of things to make the car bigger. That means you can't get on with any other development or indeed anything else.
Virgin had a lot of reliability problems during the year, especially with the gearbox, and that's probably because they started with a fuel tank that was too small. It had to use all its expertise to rehash the car. It took four to six races just redesigning the VR-01, so naturally it couldn't keep up with other teams in development - it lost six races of understanding where they needed to go as far as development was concerned.
I still believe Virgin should visit a wind tunnel to understand its car better. Yes, CFD is good, but F1 cars are complex and you still need a wind tunnel to exploit your aero package to the level required. We didn't see Virgin do that and its development through the season was miniscule - if you look at the delta to Red Bull they ended up going backwards.
Lotus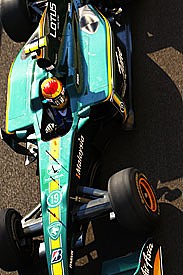 Lotus was the strongest of the new teams © LAT
Lotus may have been the best of the new teams but for me it was the disappointment of the season. It launched with a group of people that have been involved in current Formula 1 cars, but what it produced was a very primitive vehicle. I felt at the time that it didn't take any opportunities to build in areas to exploit in the T127. If I had to build an F1 car quickly, to get four wheels on it and make it better later on, I'd give myself those opportunities for later.
If you set up a new team and you don't have much time for research, it's not very difficult to look at a 2009 McLaren or Red Bull, build something that looks a bit like it, and get on with it. Start with that and evolve. But to come out with the car Lotus did, with a very square front chassis, tall, flat side-pods, I don't think gave it any real development opportunities.
By signing two very competitive race-winning drivers Lotus was the new team that I thought would do a lot better than the rest of the new teams coming in, but in reality it didn't. The team is now up and running and has a Renault engine and Red Bull transmission package so 2011 will be a better season to judge them on but it has a lot of work to do if it is going to join the midfield teams.
Toro Rosso
In past seasons the Toro Rosso was a derivative of Red Bull and STR were always playing catch-up as far as upgrades were concerned. This year, with its own car - visually still from the Red Bull family, the team had all those problems to handle within. I don't think it has ever looked the same as they did when Sebastian Vettel drove for them. That's not just because we now know Vettel is great. I don't think the team believe in the drivers they've got now in the same manner as it believed in Vettel.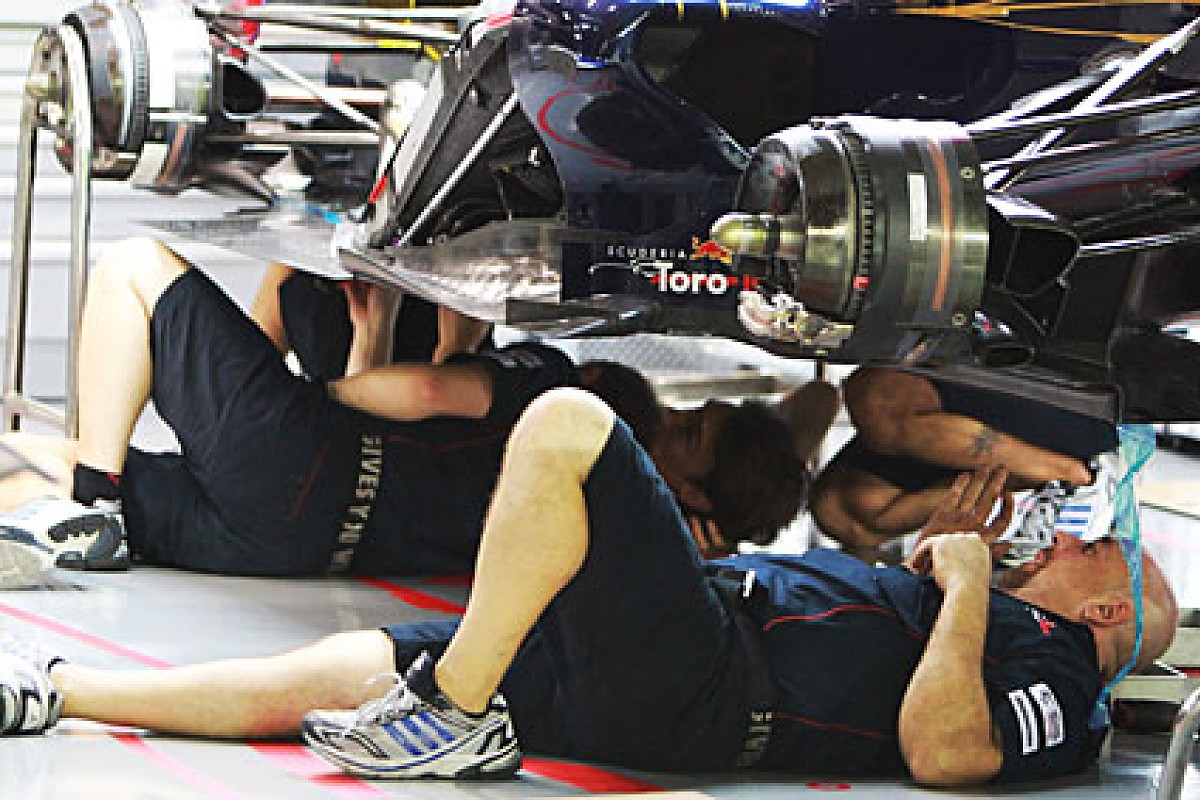 It's as if it's lost, needs to do something but doesn't understand what. The drivers need the engineers to be able to put a set-up on the car which gives them the confidence to drive and understand it. On the other hand the team doesn't seem to have drivers willing to give that responsibility to the engineers.
Toro Rosso lacked in development because becoming a do-it-yourself set-up, to have your own team and move the car forward, is pretty tough. STR never got the F-duct rear wing working, though it kept trying it on Fridays. And if everything went okay for the other teams it would lose a car in Q1, they never really moved forward from that.
If the team doesn't have faith in the drivers it needs a change and a bit of a shake up to get that fighting spirit back.
Sauber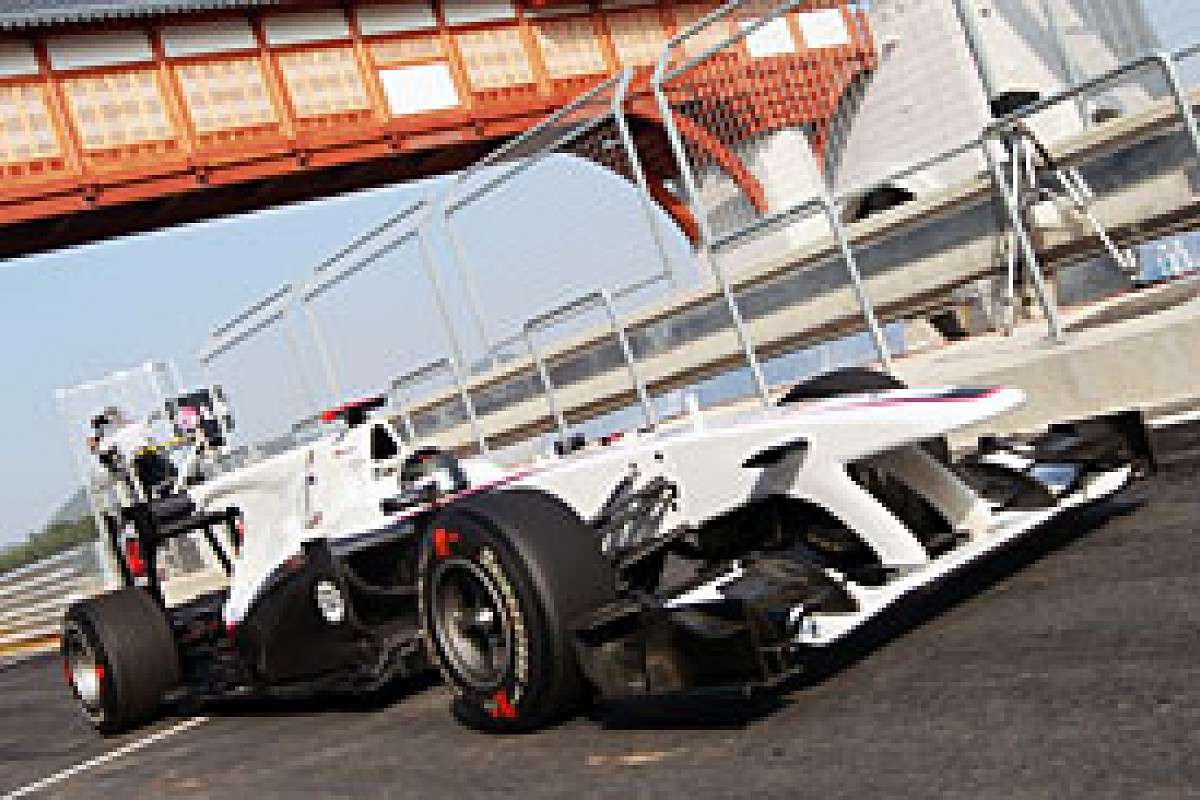 Sauber recovered from early setbacks © LAT
Peter Sauber himself said that in the returning Pedro de la Rosa and the rookie Kamui Kobayashi the team didn't really have a yardstick to measure the C29 against.
Kobayashi is a trier, without doubt. De la Rosa... if he was 16th, he'd stay there. If he was running seventh, he'd stay there. I think Sauber believed the car had potential untapped and that with de la Rosa's experience he should have been able to help the team exploit it but that didn't happen and led to Nick Heidfeld's arrival, a driver the team had a lot of experience with.
A lot of people remained at Sauber after last year's split with BMW... and last year's BMW wasn't exactly a mind boggling device. The team had the aftermath of that split to cope with and it needed some direction. Getting James Key from Force India was a very good move, and he seemed to make the team understand what's going on with the car and he'll be a valuable asset for Sauber moving forward. But it's very difficult for someone to walk into a team mid-season and turn it around.
In terms of developments, it was a bit primitive. Not meaning that to sound detrimental, but the car was fairly basic and Sauber didn't exploit it much to be honest. In the last part of the season it started getting the most out of the car on Sunday afternoon. But Sauber needs to make sure it has a better understanding of its car for next year.
I didn't see anything different that made me sit up and take stock. The diffuser, for example, was very basic. Look at Red Bull, the amount of splitters, curves, twists in it - it's just a different dimension. To get that sort of thing working you need a path, a vision. I don't think Sauber was in a position to have that vision. It needed to take a bit more risk, exploit the car further and give itself an opportunity to move forward.
Force India
Force India went in the opposite direction to that of Williams. While the latter got a little better as the year went on, Force India had a good start to the year but fell back. Somewhere along the line it put some new developments on the car and from then on it was much harder work to keep the VJM03 consistently balanced. Force India needs to try to retrace its steps and find out what that was. Something wasn't working the way they thought it should so the team needs to identify that because the direction was not correct.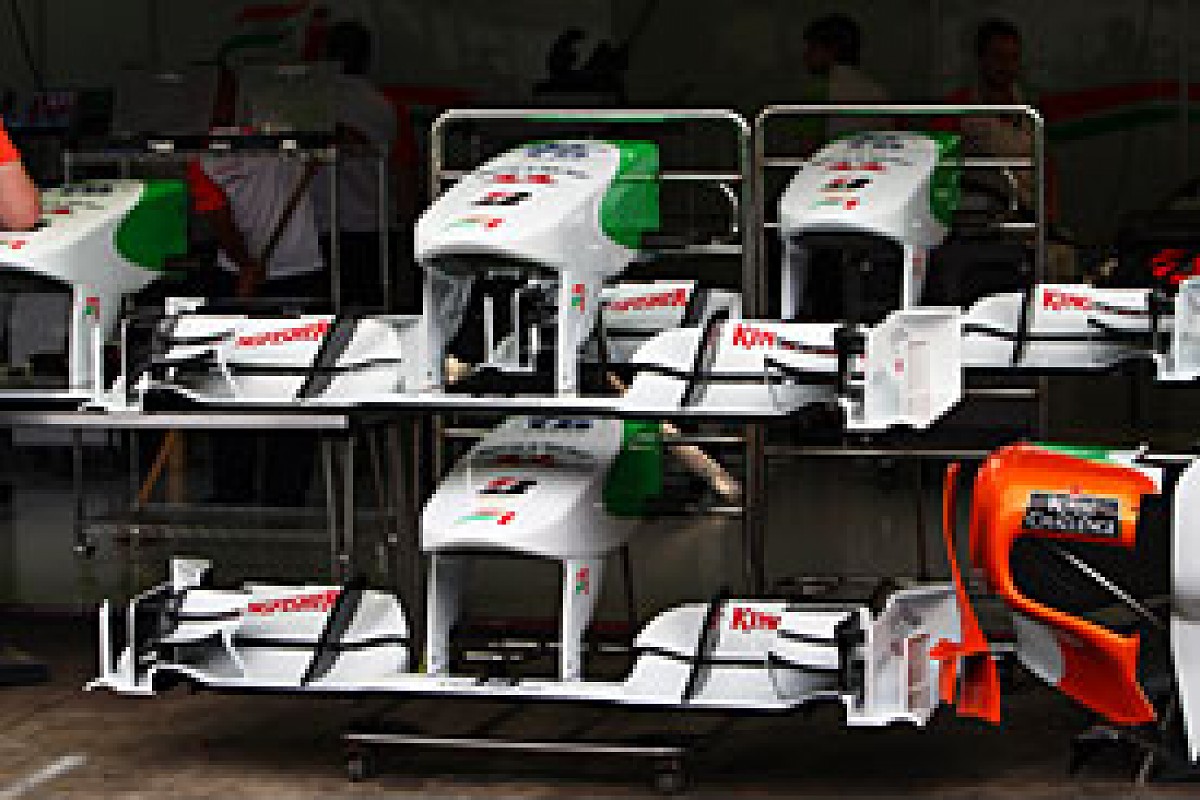 Force India lost ground through the season © Sutton
There are lots of interesting bits and pieces on the car and the team exploited the regulations pretty well - the front camera mount helping work the central section of the front wing is an example of the detail required. Those small details normally either work for you, do nothing, or work against you and it is best if you can get them working for you. Something worked against Force India in the later part of the season and they need to find it, they have a very good engine and gearbox package from Mercedes and McLaren, so it wasn't lacking in that area, but something was missing.
It showed in the last couple of season's it has the potential to build a good car. It's not a huge-budget team, but it is very committed and if it had been able to keep the momentum they would have done better in 2010.
Look out for part two of Gary Anderson's 2010 season review later this week.