There's no doubting what the motivation behind Williams dropping Nico Hulkenberg and taking on his successor as GP2 champion, Pastor Maldonado, is. At its most basic level, it's easy to leap to the conclusion that the seat was available to the highest bidder and that the team's ambition has once again slid from success to mere survival, but it's a non sequitur.
The fact is, Williams is as big a victim of the global economic crisis as any team on the grid. A fully independent operation, it is dependent on its commercial success to thrive, which is why the company as a whole has worked hard to diversify into areas outside of Formula 1 with projects like its hybrid technologies that are as likely to be fitted to a bus as they are to a Porsche.
Contracts with the likes of RBS and Phillips expire this year and despite the reputed E15 million that Maldonado is bringing being a huge help, its sponsorship revenue will still be drastically reduced in 2011.
In that context, it's grossly unfair to accuse Williams of 'selling out'. The Formula 1 world is often crudely divided into the 'racers' and the 'money men', with Frank Williams firmly lumped into the former camp and team chairman Adam Parr, who is in charge of the day-to-day running of the team, in the latter.
But the reality is that, for a grand prix team to function, it needs cash. While there is no doubt that Hulkenberg would have had more success in 2011 than Maldonado will, and there are few who believe that the Venezuelan is in the same class as the German (who might well be world champion calibre), it doesn't necessarily follow that taking the less competitive option is a backward step for the team. If anything, it's a one step back, two steps forward situation.
The argument goes as follows - with the lesser driver, you will score fewer points and therefore finish lower down in the championship. With less prize money, it must be worse for the team.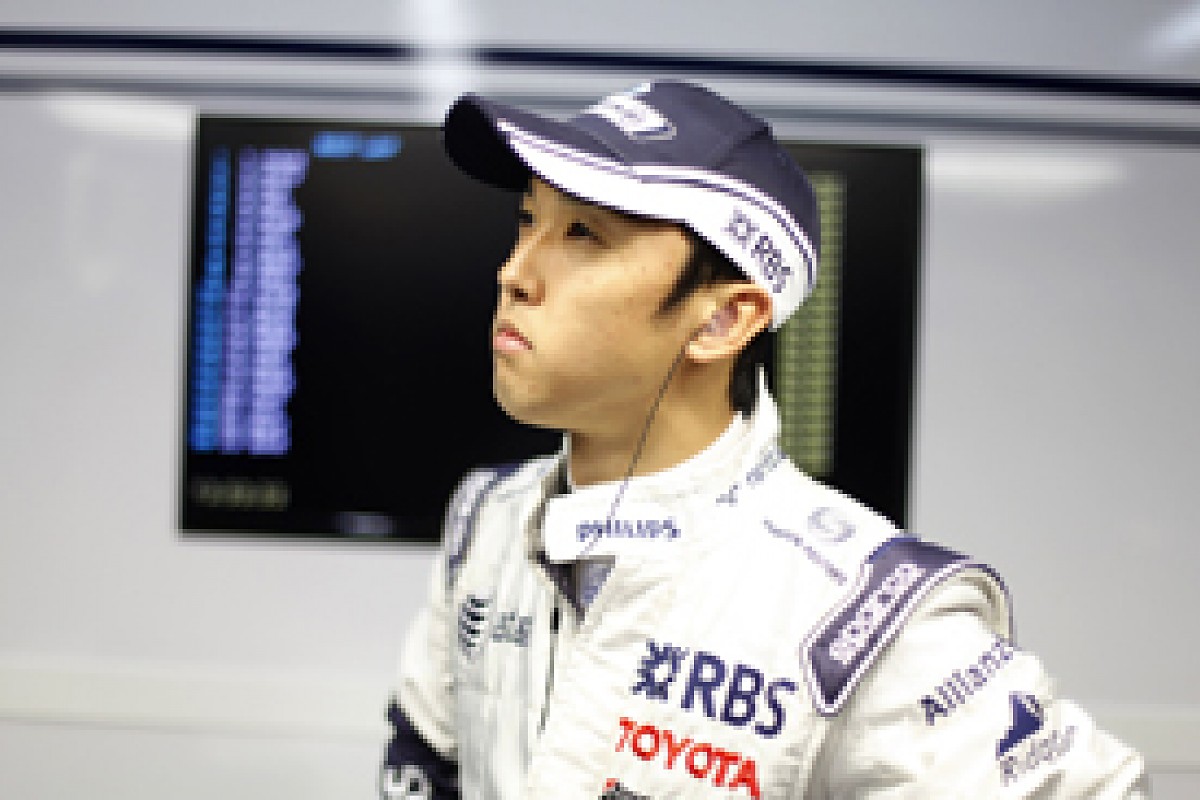 Williams had good commercial reasons for running Kazuki Nakajima in 2008/09 © LAT
But on the flip-side, if you don't have the resources to develop your car properly or have to lay off staff to afford the better driver, the car will fundamentally be slower anyway. Dropping Hulkenberg for Maldonado was a necessary evil for Williams - just like running Kazuki Nakajima in 2008-2009 in exchange for free Toyota engines. Running Nakajima was the right decision for the long-term health of Williams, and so is running Maldonado. And with Rubens Barrichello driving as well as ever in the other seat, the full potential of the car will be revealed whatever happens.
For all that, it would be wrong to characterise this as nothing more than a rent-a-drive. Sakon Yamamoto, for example, would have received a polite 'no' from the team. While the highlight of Yamamoto's CV is a race win in Japanese Formula 3, a few minor points finishes in Formula Nippon and some mediocre GP2 outings, Maldonado's CV holds its own among his F1 rivals.
As well as his GP2 title last year, he won the competitive Italian Formula Renault crown back in 2004 and won races in the Renault World Series. so he's clearly no slouch. The criticism most often levelled at him is that it took him four years to win the GP2 title, which is a fair point.
The comparison with Hulkenberg is stark. Not only did the German take the crown in his first season at that level, but he did so driving alongside Maldonado at the crack ART team. In the final reckoning, Hulkenberg won five races and scored 100 points, while Maldonado was down in sixth with only two wins - while his campaign quickly went into decline once the German really hit his stride mid-season.
Even in 2010, when he won the title comfortably from Sauber new boy Sergio Perez, Maldonado seemed to fall apart at the end of the year, failing to score in the final five races.
That's the negative out of the way. On the positive side, no one doubts that there is a decent level of raw speed in Maldonado's armoury. He also improved as his time in GP2 progressed, evolving from something of a tyre chewer into a more rounded driver - and while everyone is always impressed by rookies hitting the top of their game from the off, it's when a driver stops improving that he has realised his potential. Where they start is irrelevant.
Maldonado is also something of a superstar around the streets of Monaco. He's won there twice in GP2 and had two pole positions, and the principality might offer him his first chance to grab the attention during the year. That he won in Monaco in his first year in GP2 also shoots down the myth that he didn't show speed from the start of his career in the category. Williams himself has highlighted Maldonado's Monaco prowess. In short, he is not a no-hoper and any GP2 champion has earned a shot at the F1 big-time.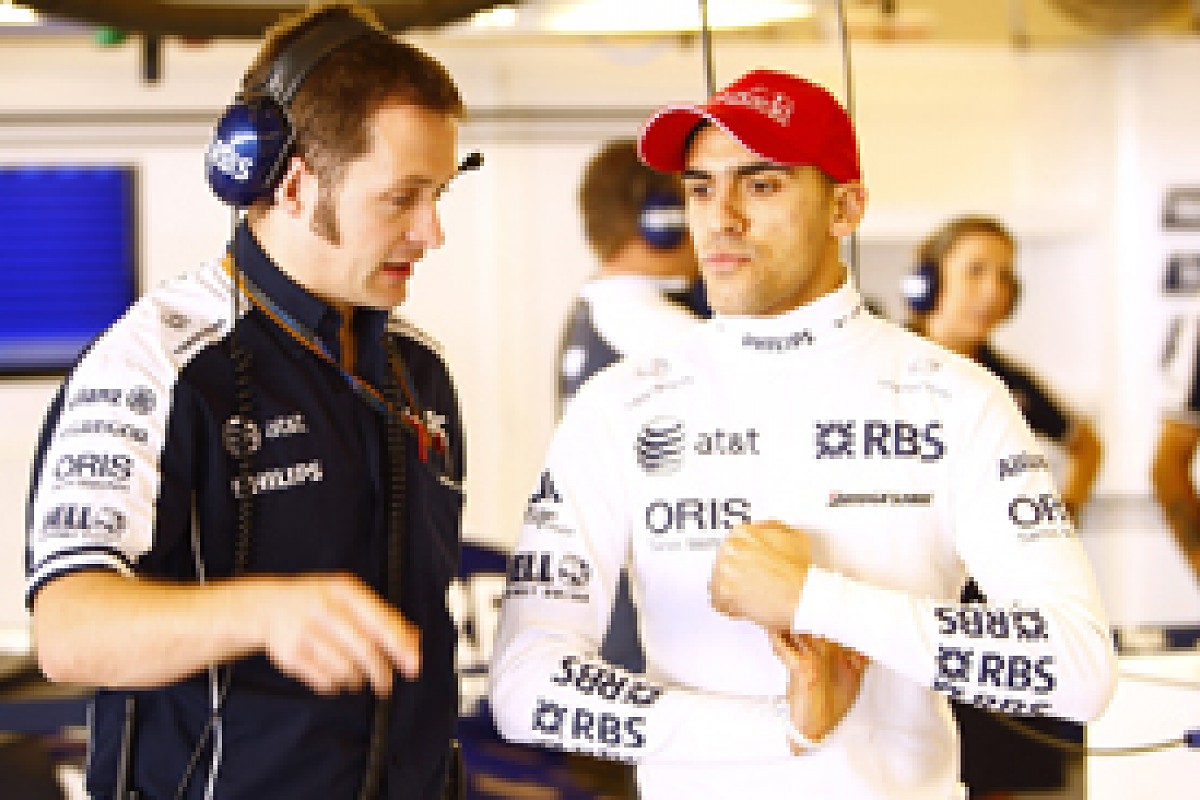 Williams put Maldonado through his paces in Abu Dhabi © LAT
But for Williams, that wasn't enough. That's why Maldonado drove for the team on one day of the recent Abu Dhabi rookie driver test. Last week's AUTOSPORT magazine ran a story about Maldonado's performance during that day, in which test team managed Tom McCullogh gave him a positive review.
"We gave him a lot to test, but at the same time it was a driver evaluation and we were interested in how he responded to what he was told to do," said McCullogh. "He comes across as quite experienced and he was able to get up to speed pretty quickly. He wasn't taking risks, just getting quicker and quicker.
"He listened to what we told him to do and his driving style will suit F1 pretty well. It's hard to think of any negatives."
The implication of this is clear - Williams was not only looking for a rent-a-racer. It was looking for a funded driver who was worthy of an F1 seat and used the test to ensure that Maldonado is capable of delivering a good level of performance in his rookie year.
And Maldonado will deliver a season that you would expect of a decent rookie grand prix driver. There probably won't be any unlikely pole position laps at Interlagos, but if Barrichello is a regular in the top 10, as the team hopes, Maldonado won't be languishing at the back. And if, as some claim, he is a slow learner, the four days of F1 testing that he completed in Abu Dhabi (three of them with HRT, which are reputed to have cost him a small six-figure sum each), will allow him to start next year with a couple of thousand kilometres more running than he might have done.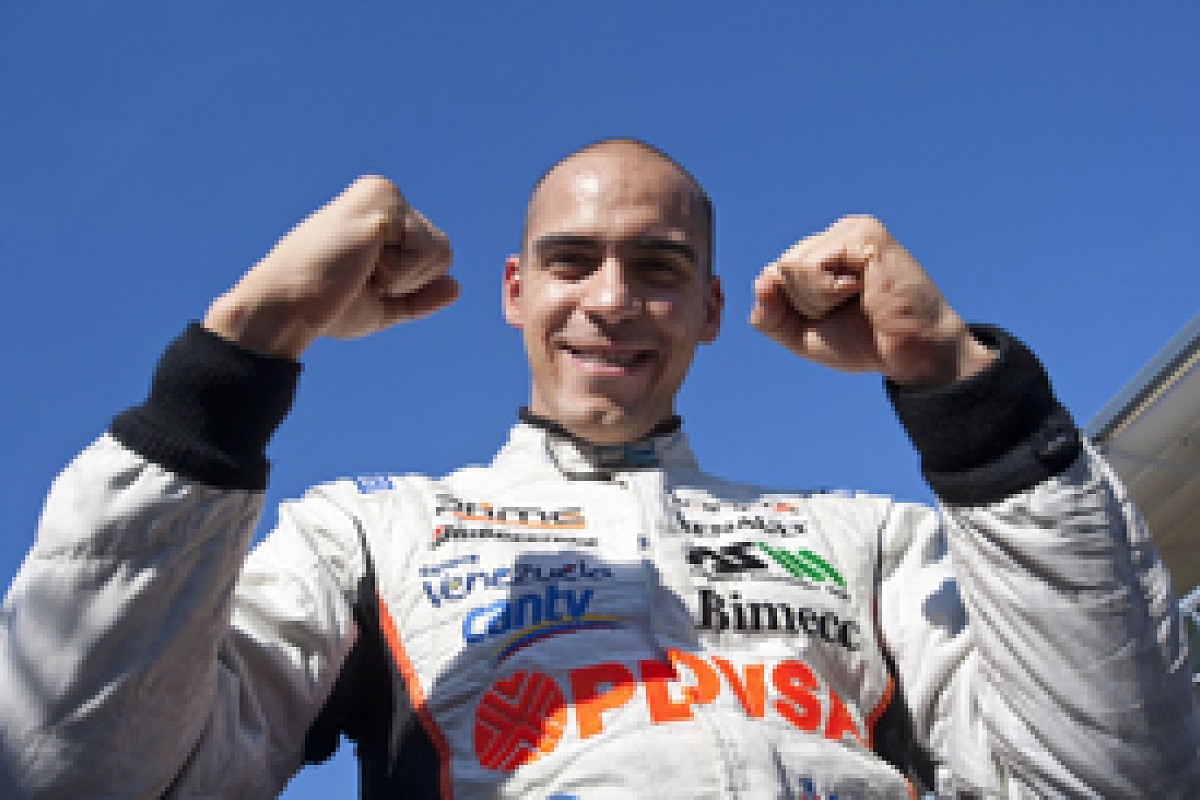 Maldonado arrives in F1 as a GP2 champion © LAT
If you are looking for a yardstick for expectations, the obvious comparison is Vitaly Petrov. He graduated to F1 with Renault this year after finishing second in GP2 in 2009 - also in his fourth year in the category (well, third-and-a-halfth, as his first bite at the category in 2006 was only for four rounds) - and showed himself to be a capable, if erratic performer. Expect a similar season from Maldonado next year, even to the extent that he will have to grapple with the desire to match a top-line team-mate with the need to achieve a good level of consistency.
There will be some good weekends, some bad weekends and some crashes along the way as he pushes a little too hard trying to keep up with his team-mate - but there could also be a couple of races where, like Petrov in Hungary and Abu Dhabi, he excels.
But don't make the mistake of assuming that just because a driver brings money, he doesn't deserve to be there. After all, the most famous pay driver of them all was Niki Lauda. There probably aren't three world championships in Maldonado, but regardless of the circumstances, he deserves a shot at F1.