Odds versus evens
Practice starts have revealed there to be a huge advantage for any driver starting on the right-hand side of the grid. That's good news for Sebastian Vettel, Fernando Alonso and Nico Rosberg.
Those starting on the dirty side of the grid - headed by Mark Webber, Lewis Hamilton and Felipe Massa - are all concerned about going backwards when the red lights go out to the point that one leading driver quipped that he would rather be starting three grid slots further back than on the offline side.
Webber in particular has reason to be worried, but he insists that the start is "not make or break for the world championship". With things so tight at the top of the table, he might reconsider if he turns into the first corner in sixth place.
Webber versus Vettel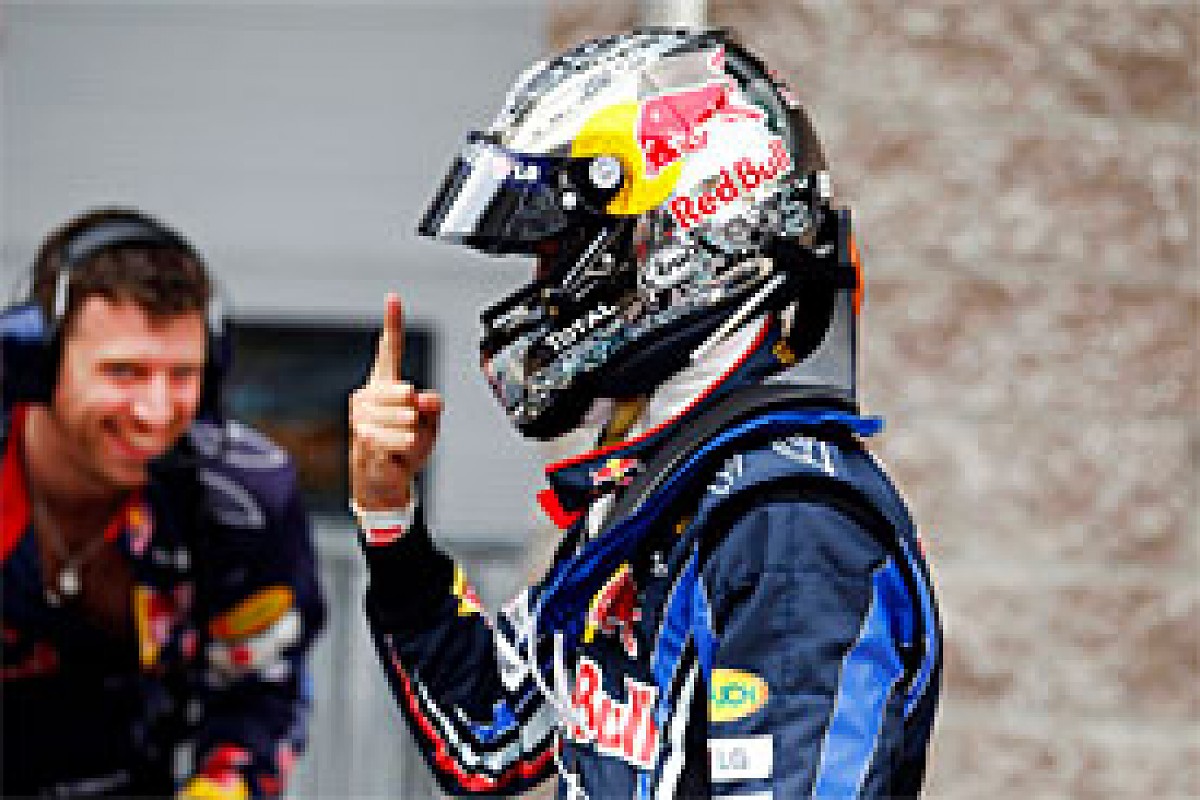 Vettel starts from pole again © LAT
Webber can afford to sit behind team-mate Vettel on Sunday afternoon and still retain the world championship lead. But he can't afford to do it in all three remaining races.
After being beaten by 74 thousandths of a second by the German, Webber knows that his best, and possibly only, chance of taking the lead on track is on the first lap.
He will get two bites at it, at Turn 1 and Turn 3, at the end of the longest straight in F1. Last time the pair went wheel-to-wheel, in Turkey in May, they collided. The question is, does Webber play it safe and go for the kill another day, or will he send caution to the wind? Ultimately, you can plan all you like, it will come down to opportunism and the racer's instinct.
Two-stop or not two-stop?
Tyre degradation has been prodigious on both the Option and Prime rubber, meaning that a rare two-stop race is a possibility. The low-grip asphalt surface, only recently laid, works the tyres hard and means that graining is a serious problem. If the promised rain comes overnight and on Sunday morning and cleans up the track, this will on exacerbate the problem.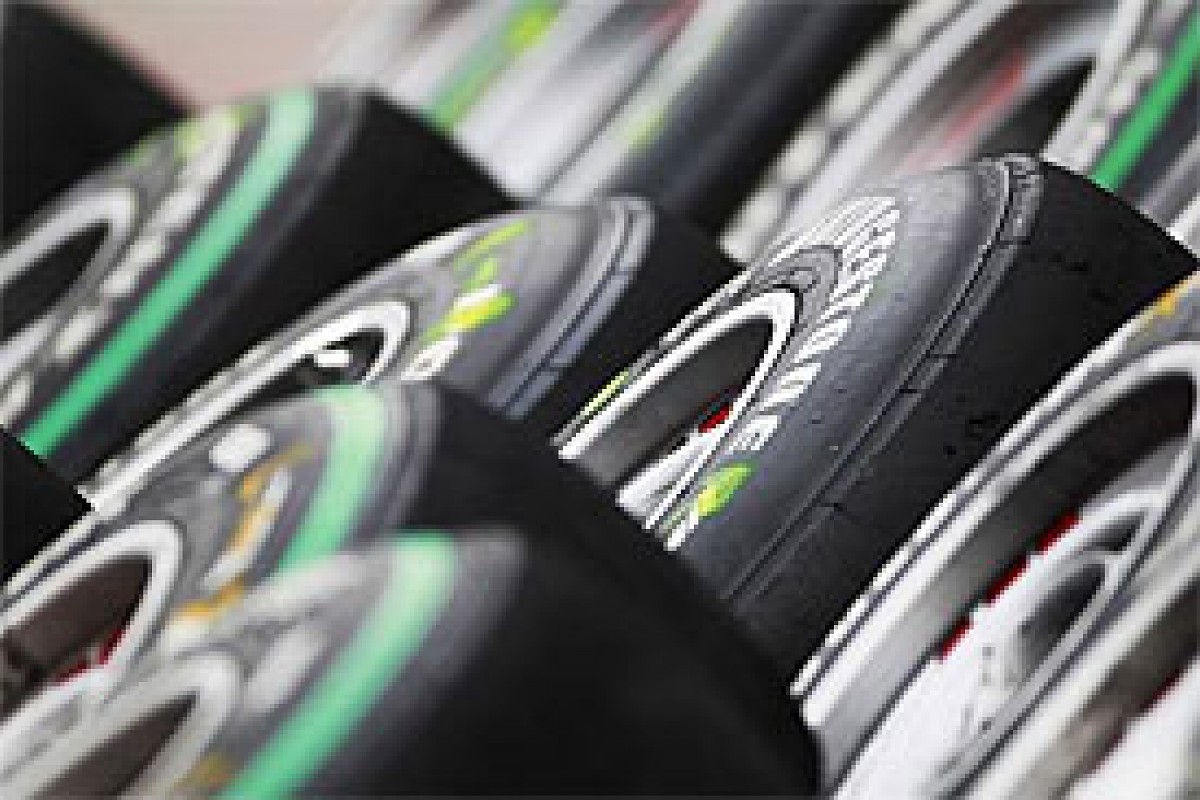 Tyres will be key © Sutton
Whatever happens, soft tyres will last longer late in the race once the track has rubbered in, meaning that we could see some Kamui Kobayashi-style late race charges from those starting on the hard compound even if most only one-stop.
But if it's a two-stopper - and all the signs point to that right now - expect more chopping and changing of the order as pit strategies diverge. Ultimately, teams will have to think on their feet and respond to track conditions - it could be a Canada style multi-stopper or something far more straightforward.
Keep an eye on how long those starting on softs can go in their first stints, and how much longer it takes for those on primes to come in, to get an idea of whether it will be a one or two-stop affair.
Passing fancy
After their track walks a few days ago, most drivers were confident that the long run into the slow Turn 3 would be a gilt-edged overtaking opportunity. Now they are not so sure.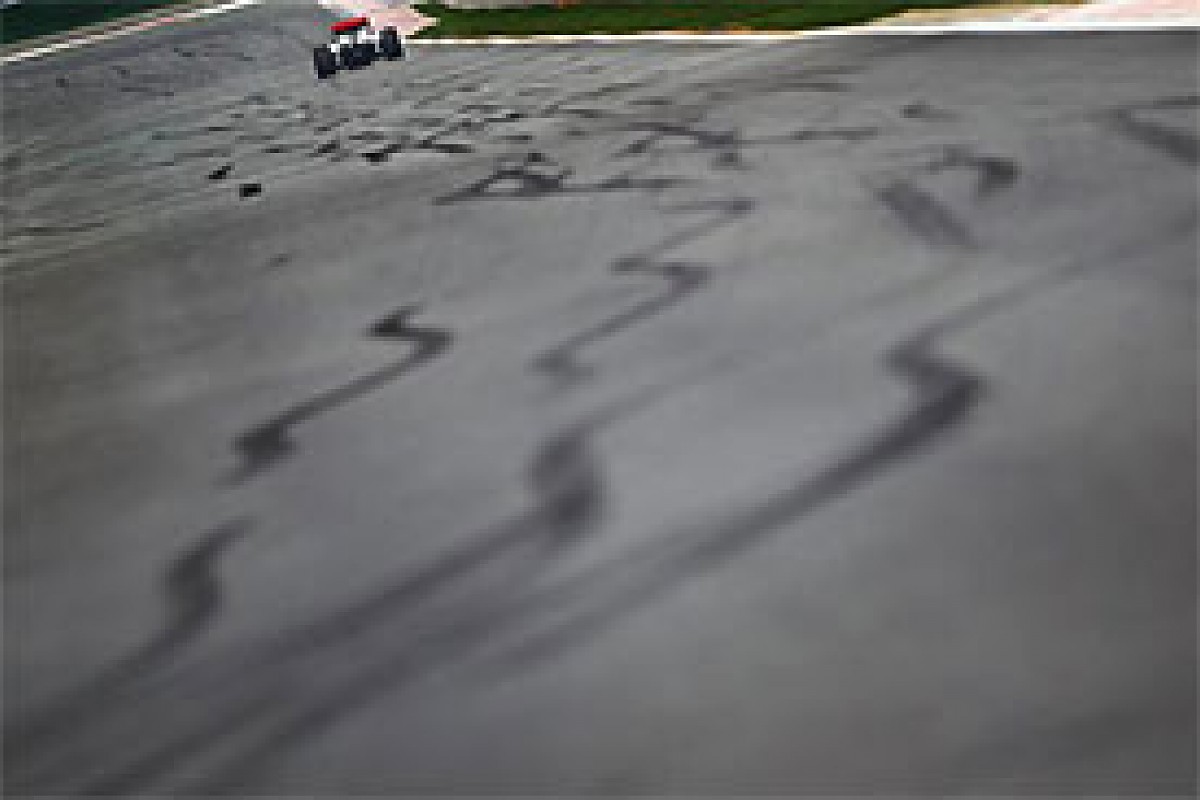 Will the track encourage passing? © Sutton
The low-grip nature of the track, not to mention the fact that there will be even less grip off the racing line for those attempting an outbraking manoeuvres, has led the likes of Robert Kubica to predict a processional race.
That said, the 1.2km-long back straight will see plenty of action on the first lap, as drivers speeds vary wildly depending on how compromised they were though the first and second corners, so expect an almighty sort out just over half-a-minute into the race.
Speed matters
Talk heading into the weekend was all about whether the Red Bulls and their "underpowered" Renault engines would be competitive on a track featuring F1's longest straight. Now that Vettel and Webber have locked out the front row, the question shifts to whether they will be sitting ducks on the first lap.
The speed trap, located 150 metres before Turn 3, reveals that Mercedes-powered cars are king, with Nico Rosberg, Jenson Button, Lewis Hamilton, Michael Schumacher and the Force India's the six fastest cars.
As for Vettel and Webber, they are giving away around 4km/h to the fastest cars...although both set a higher speed trap speed than Fernando Alonso. All of this suggests that, although the Mercedes-propelled machines have the edge in a straightline, the Red Bulls will be far from easy meat.