Singapore Grand Prix organisers have revealed their aspirations to make Singapore a "must-have" race on the Formula 1 calendar. Now in only its third year, they have already taken large strides in establishing the event as one of the highlights of the season.

Street tracks have been part of motorsport since the early days, with all sorts of weird and wonderful venues cropping up over the years. Defining a street circuit as distinct from a road or urban course is an inexact science, but here are AUTOSPORT's top 10 circuits that have seen grand prix action over the last century.

10. Circuit des Remparts
Street tracks need a unique selling point, and the Circuit des Remparts in Angouleme is arguably the most picturesque ever to host the roar of a grand prix car. Overlooked by a 12th century cathedral and against a backdrop of the city walls, this tiny track makes Monaco look spacious.
While perhaps stretching a point to call it a grand prix venue, its inaugural race in 1939 was won by an Alfa Romeo 308 driven by Raymond Sommer. The venue remains in use, and largely unchanged, for historic festivals.
Check out www.circuit-des-remparts.com to get a feel for the unique track.


9. Avus
First, a disclaimer. Avus is not technically a street circuit - not least because it wasn't used as a public road of any kind until after it opened as a bespoke track in 1921. Even then, it is probably best described as an autobahn course, but seeing as AUTOSPORT won't be doing a top 10 motorway circuits in the foreseeable future, it qualifies for this list.
Made up of two parallel strips of asphalt and originally 20 miles in length, it featured two banked corners at the north and south end that were initially relatively shallow, but later vast wall-of-death constructions. The track it continued to be used until the end of the 20th century in truncated form for touring cars, although by then the steep banking had long since gone.
Although it only held the German Grand Prix twice - in 1926 and 1959 - the Avusrennen regularly attracted grand prix-standard fields in the pre-war era. The track also hosted some incredible specialised machinery, including the famous Mercedes W25 Streamliner which is reputed to have hit speeds of 236mph on the long straights.
Go to YouTube to see Avus in its 1930s pomp.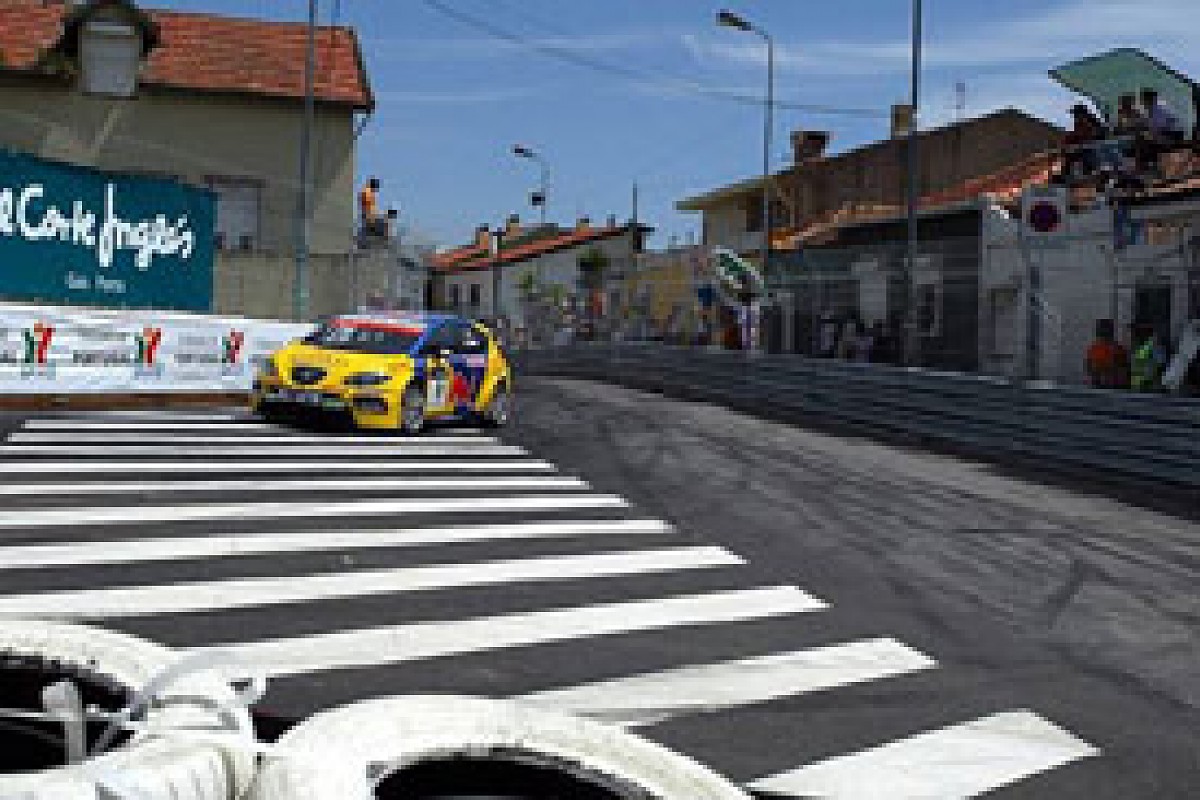 Porto © LAT
8. Porto
The Circuit da Boavista in the northern Portuguese city of Porto hosted two world championship grands prix in 1958 and 1960. Combining public and parkland roads, it was a tight and challenging circuit. Famously, Stirling Moss helped title rival Mike Hawthorn to escape disqualification from the '58 race after the Ferrari driver was pulled up for pushing his car against the flow of traffic on track. In one of F1's great moments of poetic injustice, Moss himself was disqualified for a similar offence two years later.
Revived in 2005 first for an historic race and then later for a World Touring Car Championship event, the modern track is similar to the original but lengthened. It remains absurdly narrow in places, as proved by a 20+ car pile-up during a Portuguese Touring Car race in 2007 that completely stumped the safety car driver when he encountered the blocked road.
YouTube has some great WTCC onboard footage of the modern track.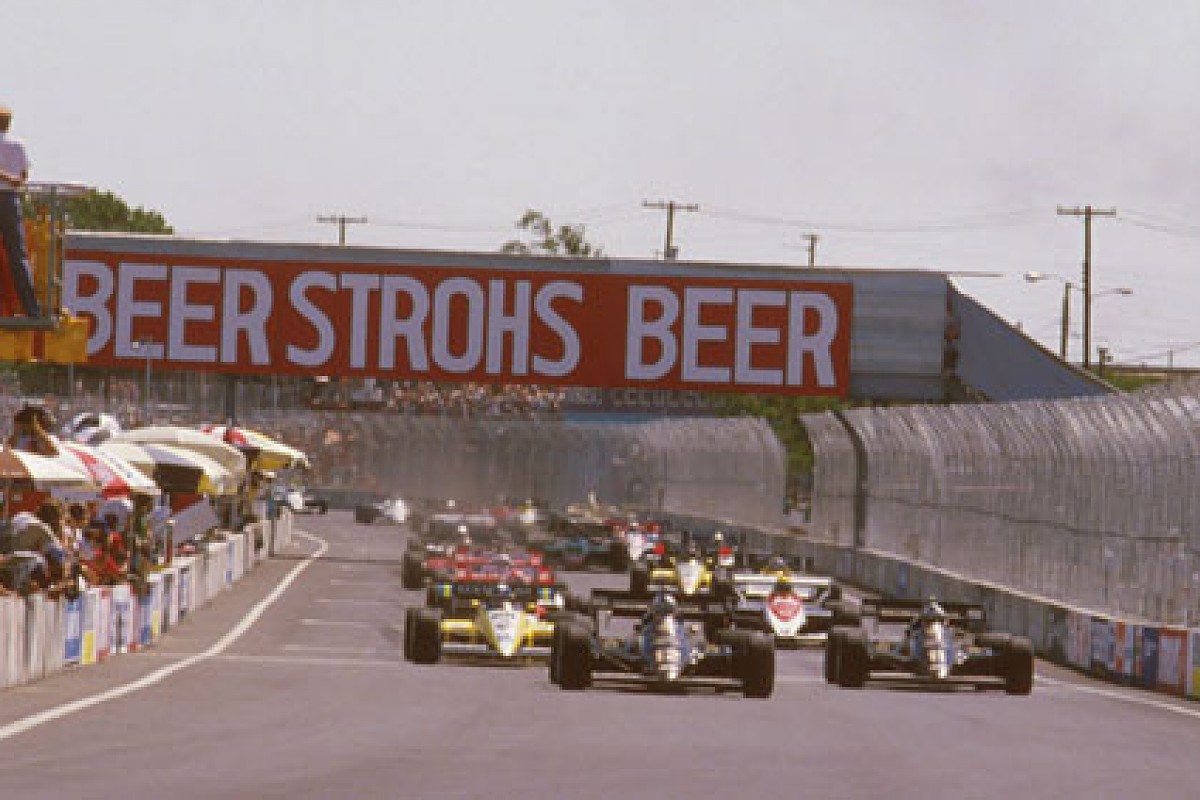 7. Dallas
Not a great track, or even a great event, but certainly a memorable one. In 1984, the Dallas Grand Prix briefly graced the Formula 1 World Championship and produced one of the hottest races on record. With temperatures at 40+ degrees, the track surface broke up and Keke Rosberg survived a desperate race of attrition thanks, in part, to investing in a water-cooled skullcap.
Only eight cars were classified as finishers, the race was almost cancelled entirely because of the condition of the track and F1 steered clear of Texas until agreeing a deal for Austin to host the revived United States Grand Prix from 2012.
It's YouTube again for Dallas onboard.

6. Detroit
Formula 1 lived a nomadic existence in the United States in the 1980s, but the Detroit Grand Prix was one of the longer-lasting events - running from 1982-88. Ayrton Senna won here three times, which tells you a lot about the challenge of the very tight Detroit circuit - as does that fact that the Brazilian's 1988 victory came at a slower average speed than that achieved by McLaren team-mate Alain Prost to win that year's Monaco Grand Prix.
Check out YouTube for Eddie Cheever opposite-locking his way around a damp Detroit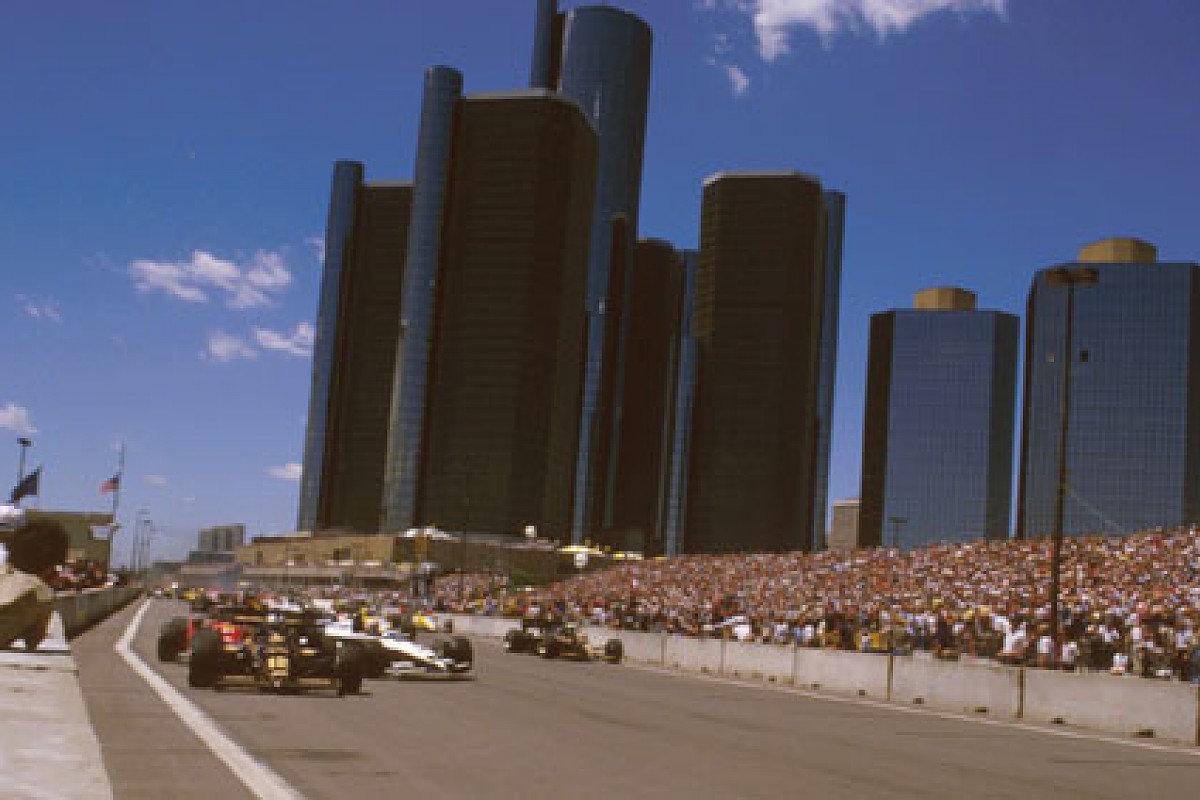 .

5. Singapore
What happened in 2008, when Renault ordered Nelson Piquet to crash on the 14th lap of the inaugural Singapore Grand Prix, will forever cast a shadow over the race. Just as well that it's a floodlit affair then.
That year's race set new standards for the kind of event that new races on the F1 calendar aspire to achieve and with track modifications designed to improve overtaking opportunities in the pipeline it should only get better. Street races should always have a big event feel, and that's exactly what Singapore achieves.
Another YouTube search will bring you plenty of onboard footage of the circuit.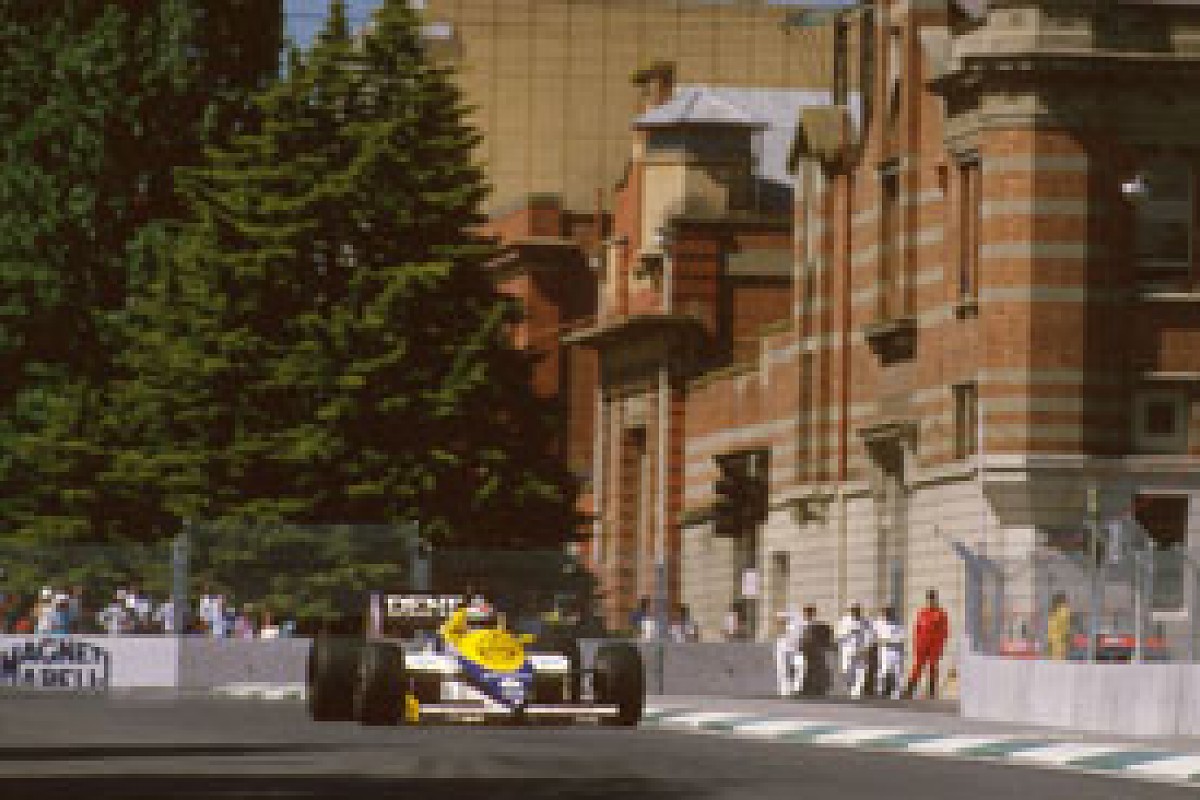 Adelaide © LAT
4. Adelaide
Lamented by the Formula 1 circus to this day, the 11 world championship races held on the Adelaide circuit never failed to produce drama. From the wet races in 1989 and 1991 - the latter of which was the shortest world championship race ever staged - to the nail-biting title deciders in 1986 and 1994, and Damon Hill's victory by an astonishing two laps in '95 - Adelaide was never dull.
Within walking distance of Adelaide city centre, the track lives on as one of the country's V8 Supercar showpiece races and remains one of the best racing events to visit in the world. Even without F1 as its calling card, today's Clipsal 500 event still takes over the city for a weekend.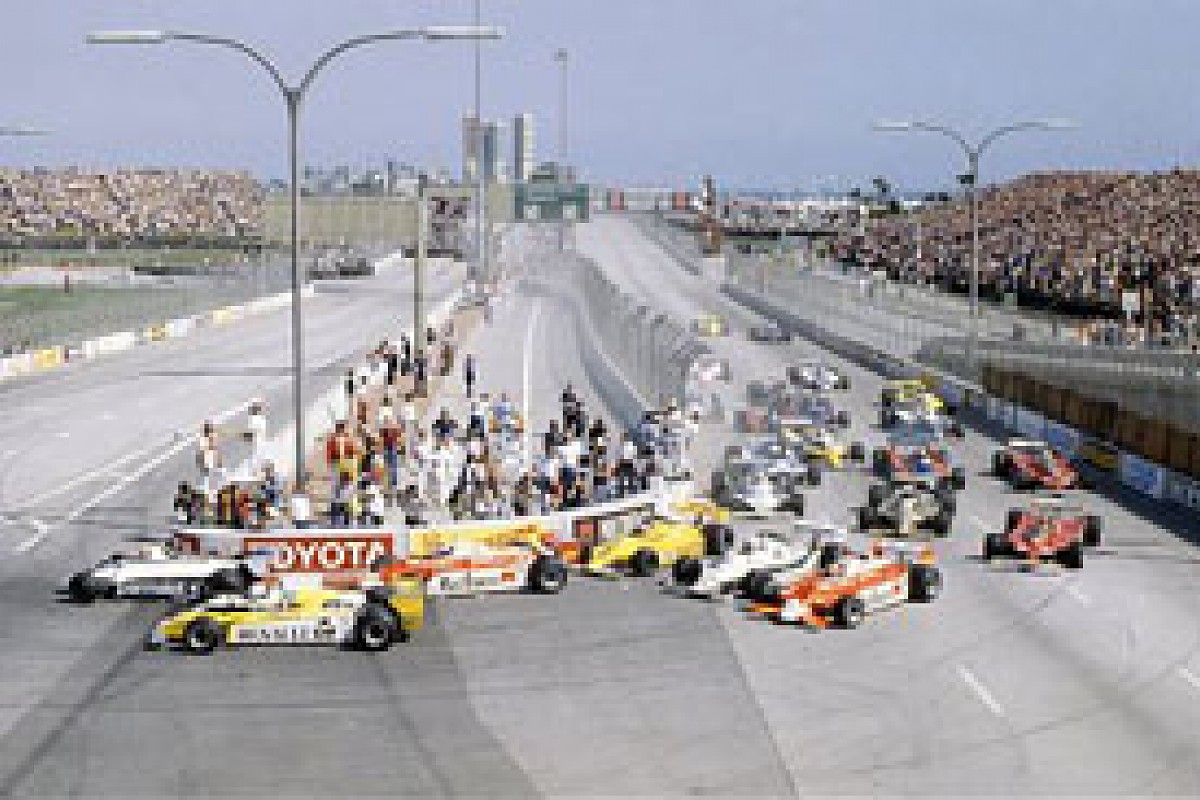 Long Beach © LAT
3. Long Beach
Promoter Chris Pook's dream of creating a Californian version of the Monaco Grand Prix might have sounded fanciful, but since the inaugural Formula 5000 event in 1975 was won by Brian Redman, the Long Beach Grand Prix has gone from strength to strength. Formula 1 arrived in 1976, but even once Long Beach dropped off the grand prix calendar it continued to thrive.
In 1984, Mario Andretti won the first IndyCar race on the track and even after hosting the bizarre Champ Car swansong race in 2008 - after the series had collapsed - it became an IndyCar race again. Long Beach may have left F1 behind, but it remains one of North America's top racing events.
YouTube has footage of Patrick Depailler negotiating the circuit.
2. Monaco
Monte Carlo is almost the apotheosis of the street track. Since 1929, it has been a jewel in the crown of the grand prix calendar and has thrived despite the increasing absurdity of threading the world's fastest racing cars around the winding streets of the principality on the Cote d'Azur.
For all of the famous glitz and glamour, Monaco remains, above all, a proper motor-racing event. Ignore the prancing about on yachts and you have a challenging strip of tarmac with no margin for error that tests the best. After all, Fernando Alonso's free practice shunt there earlier this season might just turn out to cost him the world championship.
YouTube again for arguably the most dramatic last few laps of a grand prix ever.

1. Pau
To rank the twisty 1.7-mile Pyrenean track as a Monaco-beater seems sacrilegious, especially as it has never hosted a world championship race. The first event to carry the title grand prix was held in Pau in 1901, and when the Pau Grand Prix was revived in 1933 it moved to the tight street circuit that, if plans to revive it for a blue riband Formula 3 race next year come off, is still in use today.
Hilly, with some tight corners and some quicker sweepers at the top end of the track, it's an under-rated classic that hosted grand prix machinery from the inter-war years all the way up to 1963, when Jim Clark won a non-championship F1 race for Lotus.
But the real clincher is that, unlike Monaco, when it last held a race in 2009 it still featured exposed pavements as it remains barely changed from the early days.
YouTube has a glimpse of the circuit from back in the 1930s, as well as a modern-day lap of the track.