Welcome to Singapore - you've just crossed over into The Twilight Zone. There's no need to change your watch from European time when you land at Changi Airport as for one week only, Formula 1 creates its own nocturnal time zone. Get up at midday, or even later, and turn in around 6am - it sounds like a party-goer's charter, but it's necessity with the race not starting until 8pm on Sunday and track action taking place at the usual time for European audiences.

It doesn't take long to get used to seeing the sun for only a few hours a day, with the rest of your existence spent bathed in the glow of artificial lights - and getting irritated that the restaurants are mostly shut at 3am. It gives the whole race weekend something of an other-worldly feel and this faintly surreal existence works well despite the grand prix circus being completely out of synch with those around it. People accuse F1 of living in a bubble; well, in Singapore, it's a time bubble.

But strangely enough, it works - except, perhaps, for those whose commercial duties involve events and meetings with local sponsors who are unwilling to switch to F1 time for the sport's convenience! Whoever you are, it's a pleasure to return to a full dose of daylight once the race has finished, but few argue that the arrival of the "Monaco of the East" as few call it is not the best new event to join the calendar in a long time.

Now in its third season, Singapore remains a novelty in Formula 1 and the perfect place to start the five-race sequence of fly-aways that make up the final quarter of the season. It has a genuine big-event vibe and is the perfect antidote to the memory of earlier races outside F1's European heartland in places like Bahrain and Turkey where, frankly, the local population couldn't give a damn about what's going on and the crowd wouldn't be much smaller even if their grands prix were run in darkness - with no floodlights.

Arguably the best thing about Singapore is that, much as it's commercially one of the high-points of the season and the money men love it, it's great for the fans too. There are plenty of outstanding vantage points to be taken up in the general admission areas and it's one of those rare races that is easy to reach by public transport. Little wonder that the Marina Bay circuit has become a template that many would like future races in emerging motorsport markets to be built to. There's a lot more to Singapore than darkness.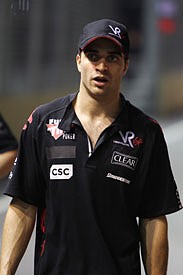 Jerome D'Ambrosio © LAT
Singapore also heralds the first time that cries of "here come the Belgians" have reverberated around the paddock for a while as GP2 race winner Jerome D'Ambrosio will be in action on Friday for Virgin Racing as it evaluates drivers for next season. He's the first Belgian to run on a grand prix weekend since Bas Leinders was Minardi's third driver in 2004 - which, of course, you all remember well. If the Gravity-backed driver gets a race seat next year, something that is very possible if he delivers the goods on his four Friday outings, he would be the first Belgian to start a grand prix since Philippe Adams turned out for ailing Lotus in the 1994 Portuguese Grand Prix.
Belgium is not always thought of as a hotbed of Formula 1 talent, but despite the country having gone two decades since big-haired Thierry Boutsen parked his non-stopping Williams at the front of the 1990 Hungarian Grand Prix since the country's national anthem was last heard on an F1 podium, it does have some form. As well as Boutsen's three wins, Jacky Ickx won 8 times to make Belgium the 15th most successful nation in terms of world championship race wins.
Knowing he needs to impress, D'Ambrosio has a tough task this weekend. He's never driven the Virgin before, his only F1 mileage is behind the wheel of a Renault demo car and he's going to be thrown onto a street track at night. Possibly in the rain. Good job that Belgium is so often damp and gloomy, meaning that he won't have to do much acclimatisation.
At the opposite end of the grid, the build-up in tension over the title fight is palpable. Each of the five contenders knows that one slip could put them on the back foot, if not knock them out of realistic contention entirely. Most agree that it will be consistency that wins the title. Oh, and speed. Funny that. It's almost as if the driver with most points will be champion.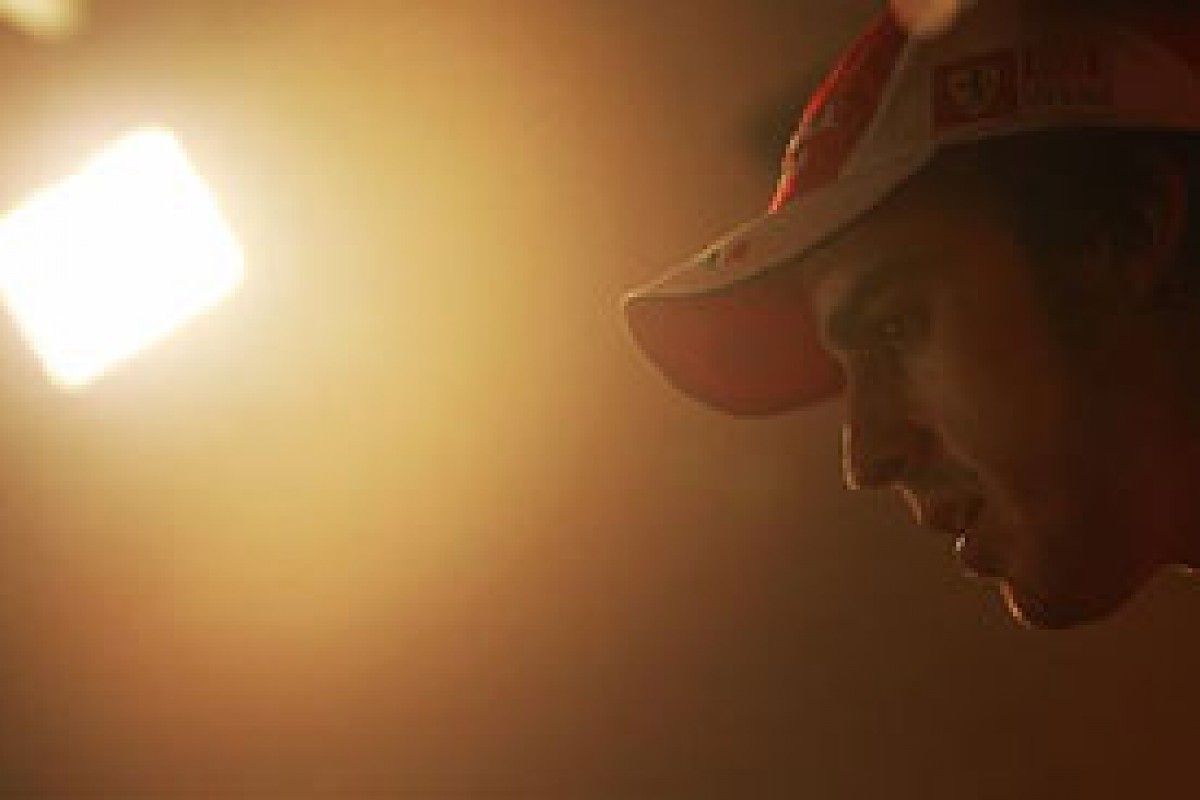 Fernando Alonso © Sutton
More entertaining is the dynamic between the three teams fighting it out - specifically the McLaren and Red Bull camps. Aggro has been growing between the teams over the course of the season, and now there appears to be a policy of each targeting Ferrari as their main opposition! That's an unmistakable reminder that this championship isn't only a clash of the driving titans, but a scrap between teams with enmities that, in some cases, stretch back further than any of the championship-chasing drivers' F1 careers.
Those up in arms about team orders will bellow that this is a championship all about drivers. But it isn't only about them. That only serves to make what happens on track in the final five race of the year even more compelling.