On his day, Jarno Trulli is searingly fast. Contrary to his reputation of being a Saturday specialist and a rolling roadblock on Sunday - the infamous 'Trulli Train' - he is capable of being relentlessly rapid and operating on as high a plane as anyone during any given grand prix. Yet, for all that, the sixth-most capped world championship race starter has just one victory to his name.
The sole triumph, from pole position in the 2004 Monaco Grand Prix, is testament to what the 36-year-old can deliver on a given weekend when he is content with the car. Although you can make a strong case for him being too inconsistent ever to have won the world championship, there's no doubt that he could now be a multiple winner. That's probably an unfashionable view of a driver who many lazily brand 'over the hill', but his career provides plenty of supporting evidence with some startling drives in, at best, solid machinery leaping out of his CV.
Take a close look at his performance at Suzuka last year for example, when he finished second to Sebastian Vettel's Red Bull and extracted the very best from the car lap after lap. He had the speed to leapfrog Lewis Hamilton to take second and arguably turned in a better performance than any driver on the grid that day. Ranged against that, there are weekends when Trulli struggles - such as in Singapore a few races earlier - and that has always been the case, but give him a car whose characteristics lie in his operating window, and allow him to attack the corner with no fear of the rear end behaving unpredictably, and you've got a hugely formidable package.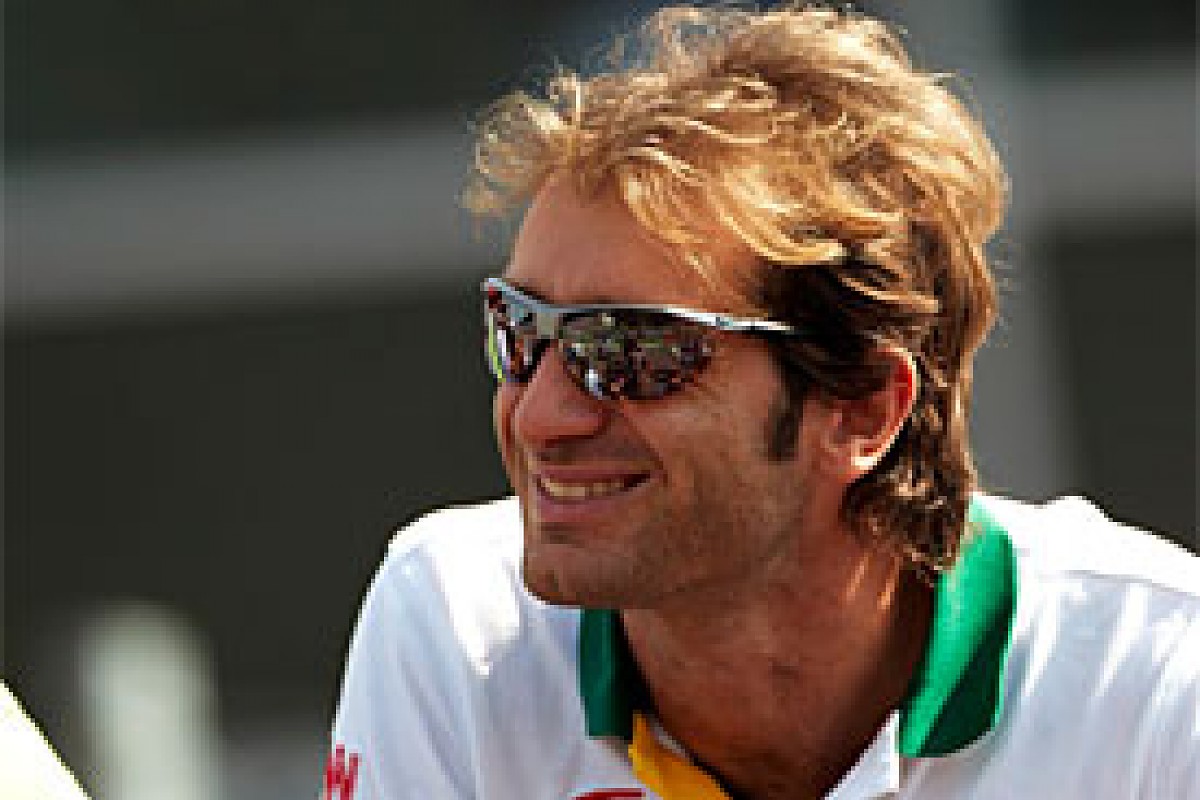 Trulli is more relaxed at Lotus © LAT
Nonetheless, instead of dicing for another race win, he is currently propping up the grid with the reborn Lotus team. His environs are in stark contrast to those of his previous eight seasons in the manufacturer fold at Renault and Toyota, both in terms of track position and resources. But although yet to be officially confirmed as a Lotus driver in 2011, he's more excited about looking to the future than dwelling on the past. He's also noticeably more relaxed in his environment, save perhaps for those days, such as Spa qualifying, when things go wrong and the anger boils over. More evidence that he is still a driven man.
"It's obviously very frustrating," he says of having won only one grand prix in his 14 seasons at this level. "But sometimes I think back and realise that there have been many other drivers who were good enough but never had the chance to win even one race. At least I proved that, with a reasonable car, I was able to win one of the toughest grands prix from pole position.
"Everyone knows that I never drove the best cars. And no one in the same team with the same car has done better than me. When I was team-mate to Fernando Alonso, in the two years that we spent together we both won one grand prix. What more can you ask?
"Fernando then found himself with a good car to win the championship in the year that I left. Sometimes you need to be lucky enough to be in the right place at the right time. Look at Jenson Button and Mark Webber over the last couple of years. Then you have Michael Schumacher, who thought he was going to have one of the best cars and Nico Rosberg, who expected to make a step this year but is struggling. In F1, things change and you cannot make predictions."
He has a fair point. Having driven for teams finishing between third and sixth in the constructors' championship for much of the 21st century and only declining Jordan, struggling Prost and tiny Minardi before that, it has been a career of being more thereabouts than there. Toyota flirted with emerging has a race winner last season and Trulli felt that it was his destiny to give the Japanese manufacturer its long-awaited first win, but it wasn't to be.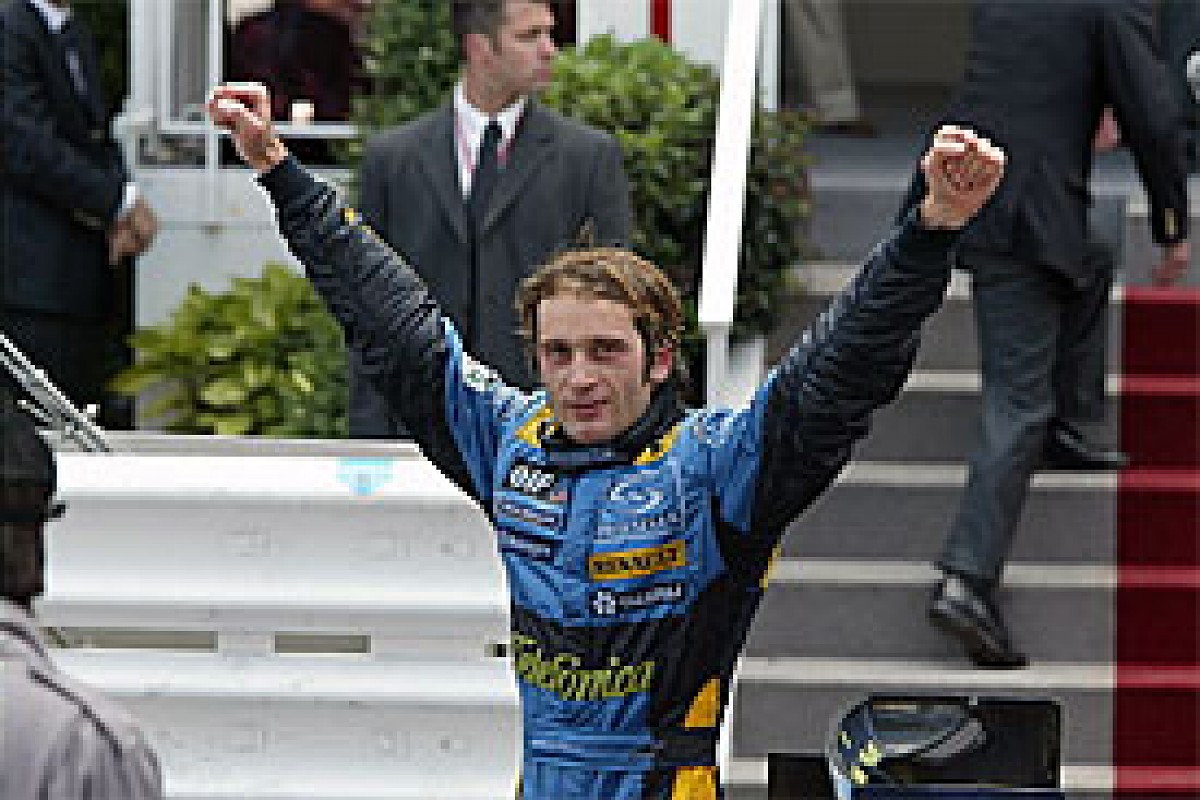 Trulli celebrates his only F1 win © LAT
Even if Toyota had continued this year and Trulli had stayed on as a driver, which was far from certain even if he had agreed to another slash in pay, the Italian isn't confident that the stillborn TF110 could have been a winner - especially with Red Bull raising the performance bar ever-higher. Chances are, it would have been another season of regular points and the odd podium.
"When you are up against a car like the 2010 Red Bull, what can you do," he says. "Out of 19 races this year, they will only fail to take pole position a few times. So if you are not in that car, it is tough.
"If you think back to 2004, when I won in Monaco, only four teams had a victory that season. Ferrari and then Renault, Williams and McLaren took one win each! It was an outstanding performance from Ferrari, who were always first and second and had a reliable car. In that situation, you have to be realistic and set a target of scoring points and being on the podium.
"Sometimes at Toyota in the last few years I was so desperate to give them a first win that I took too many risks. But you have to go for it and you need luck. For example, at the Japanese Grand Prix last year, I drove brilliantly but still found myself second behind an unbeatable Red Bull.
"Red Bull had reliability trouble last year and if they did that day I would have won. I've always shown that, given the car, I will deliver the results."
Of course, there is one glaringly obvious missed opportunity in Trulli's career. From 2002-2004 he drove for Renault during a period that it went from also-ran to race winner. In 2005, Alonso won the title, but the Italian had already proven himself too inconvenient to keep on and had since moved to Toyota. Ultimately, Trulli's relationship with Renault soured in part because he was too quick and upset the pre-ordained order of Alonso as lead driver.
From mid-2004, it was clear that he wasn't long for the French fold and left for Toyota before the end of that season. His fallout with team principal Flavio Briatore was well-publicised at the time.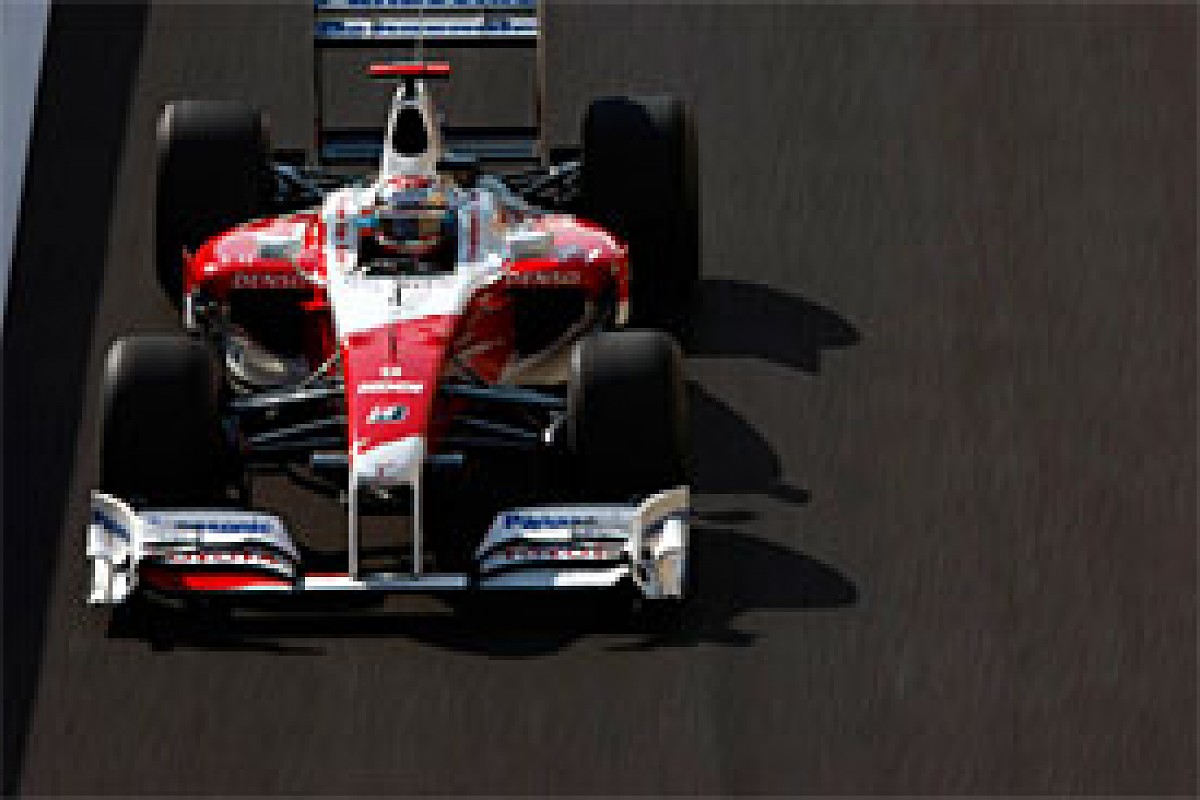 The Toyota spell was not too successful © LAT
"I don't want to say too much about that situation because I want to keep away from politics," says Trulli. "I'm not the kind of person that wants to slam people that are not here anymore and I'm not the kind of person that feels harshly treated.
"All I can say is that I wasn't lucky enough at that stage, or maybe I should have done things in a different way. I am a very straightforward, serious person and I always talk straight to the people in high up positions. It didn't work for me there so I wasn't given the chance to stay."
That is the great 'one that got away' story of Trulli's career, but he did come close to landing top drives elsewhere. Williams were once great admirers of the Italian, and he came close to signing for the team at least once. Had such a deal come off, he would surely have added at least a few wins to his tally.
"In my career, I have lost maybe two big chances to drive for a top team, but unfortunately they slipped away at the last minute. It wasn't down to me - it was down a little to support and luck. I'm not going to say what teams and I don't regret what happened.
"With a bit of luck, I might have been more successful. It's up to others to judge whether I am good enough. I don't honestly care, because I cannot change anybody's mind. For years and years, they talked about the 'Trulli Train' because I was 'slow' in the race, but it was because I put the car further up the field than it was supposed to be in qualifying. I was always ahead of my team-mate.
"But you have to accept it because if you keep thinking about what is behind you, it will send you mad."
Some might level the accusation of insanity for his willingness to drop to the back of the grid with Lotus rather than hang up his helmet. But that disregards the nature of racing drivers. While a multiple world champion finds it easier to walk away, drivers such as Trulli and Rubens Barrichello, whose ambitions remain unmet, are left with an insatiable desire to carry on.
But after starting his grand prix career driving for minnow Minardi in 1997 as reigning German Formula 3 champion, his commitment has not waned.
"The passion is still there and so is the motivation," he says. "I don't know how long I'm going to race and I don't even know how many races I've started, but I don't feel that I'm at the end of my career."
It's fair to ask, why bother? Fact is, retirement never crossed his mind and the likelihood is that he would have had to seek out pastures new in 2011 whatever happened as Toyota was close to replacing him for this season. So the Italian threw his lot in with Mike Gascoyne's revived Lotus outfit. The pair had worked together at Jordan, Renault and Toyota, making it a logical reunion, but after spending the previous nine years at well-funded manufacturer teams, scratching around at the foot of the top 20 is surely hard work psychologically.
"I set my mind up at the beginning of the year knowing that there was very little we could do this year," says Trulli. "All I could this season was to give the team all it needed in terms of developing this year's car and especially next year's. All we can do is try to finish as the best new team.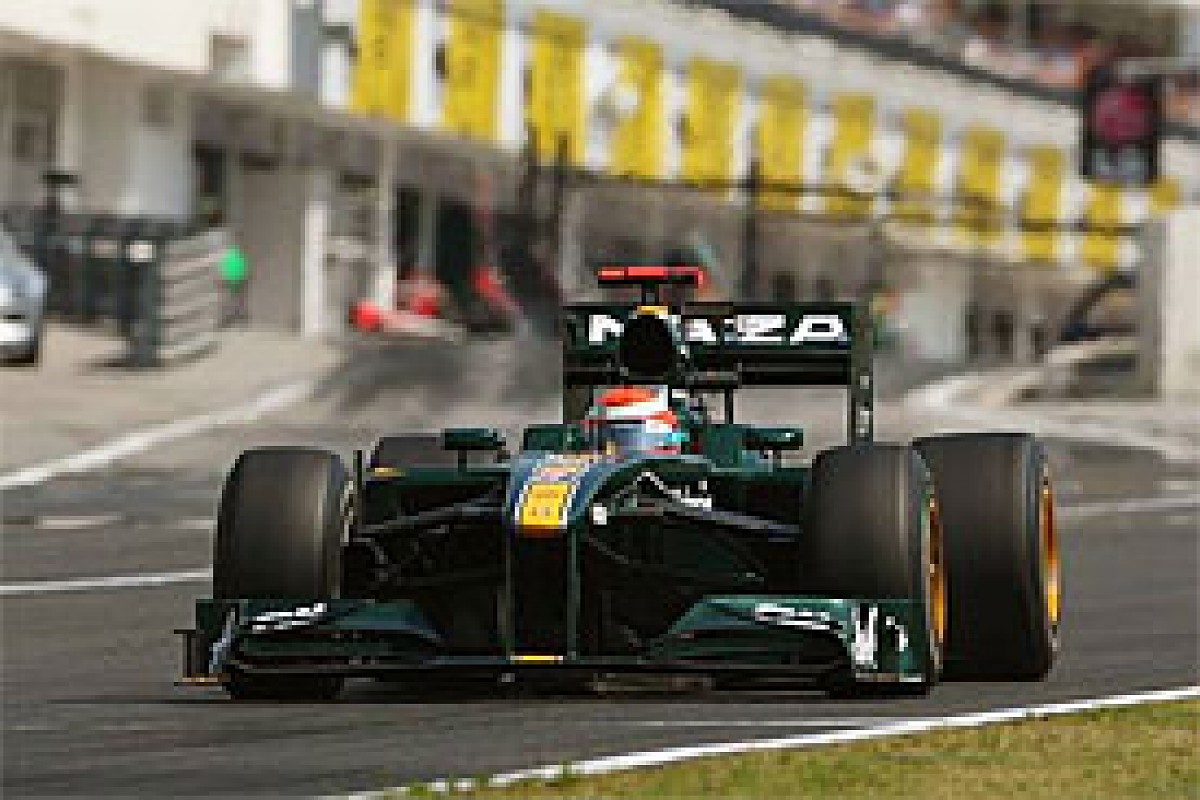 Trulli is still showing his speed with Lotus © Sutton
"The aim next year is to be a points scoring team, that's what I expected from the day I signed the contract. What I am doing now is trying to give the team 10th in the constructors' championship and build up next year's car.
"This has been a very frustrating season; we've had such bad luck. It's unbelievable what has happened to me this year so it's a season to forget. But it's a transitional season and that's part of racing."
Lotus's reliability has been disappointing, with only 16 classified finishes out of 28 attempts - and a couple of those include races where the car wasn't running at the chequered flag. A large proportion of those retirements are down to hydraulic/gearbox problems, and when Trulli has finished the best result he has mustered is 15th.
Uncharacteristically, he has also struggled to assert himself over team-mate Heikki Kovalainen in qualifying - who became the first team-mate to outqualify him at Monaco earlier this year. In the races, things have also gone Kovalainen's away, as it is the Finn who has bagged the 13th place that currently gives Lotus the very lucrative 10th place in the constructors' championship.
But that's not to say that Trulli or Lotus have done a bad job. The best of the new teams in terms of consistent speed and overall results, there's little reason to doubt that the team has the potential at least to get on terms with midfield stragglers Scuderia Toro Rosso in 2011. As for Trulli, he is getting happier with the handling of the car as the season progresses and can justifiably lament his bad luck.
The real question, can the team give him the machinery to get back to the front? Trulli prefers to set his goals a little more realistically.
"Given the resources, it's hard to say," says Trulli. "F1 has changed a lot and if you want to challenge Red Bull, McLaren, Ferrari and Mercedes, it's not easy because of the resources they have.
"I prefer to think that we can be at the same level as Williams. They must be one of our targets in the way that they are structured and the budget that they have, even if they are more experienced. They are reachable, but it's not going to be easy. I cannot say we are going to beat them, but it would be nice if we can take a step to be in the midfield next year. That is a realistic aim."
As ever, always looking forward even with over 200 starts under his belt. And if Lotus continues its current impressive rate of progress and produces a solid midfield car that gives Trulli the car that he needs to unlock that searing speed, even approaching 40 he will be able to get the best out of it.