Alonso seeks perfection
For all his prodigious ability, even the most committed Fernando Alonso acolyte would have to admit that he has made a few costly mistakes this year that have undermined his title bid. That jump-start in China, the practice crash in Monaco that relegated him to the back of the grid, expecting to get away with passing Robert Kubica on the grass at Silverstone and pranging in the wet at Spa have left him lagging in the title fight.
Questions have been asked in the Italian media about his mistakes, but this is Alonso's chance to silence the doubters among the tifosi and slash Lewis Hamilton's 41-point championship lead. It sounds a lot, but he's within two unanswered victories of getting back in front and the pressure will be on to convert his immaculate pole position lap into a third win of the year.
He says that a podium will do but, realistically, failing to win is not an option. Question is, will there be another mistake if things don't go to plan?
The battle to be number one
Team orders are, of course, banned in Formula 1 but two pairs of team-mates still number among the title-chasers and the time is fast approaching for McLaren and Red Bull to decide who is more likely to deliver the crown.
Jenson Button and Sebastian Vettel, respectively 35 and 28 points behind their team-mates, both know that losing ground to team-mates Lewis Hamilton and Mark Webber is not an option. Make no mistake, even though both will remain in mathematical contention heading to Singapore and beyond, it could be very easy for them to be cast as support acts in the run-in. And both are acutely aware of what is at stake.
F-duct or no F-duct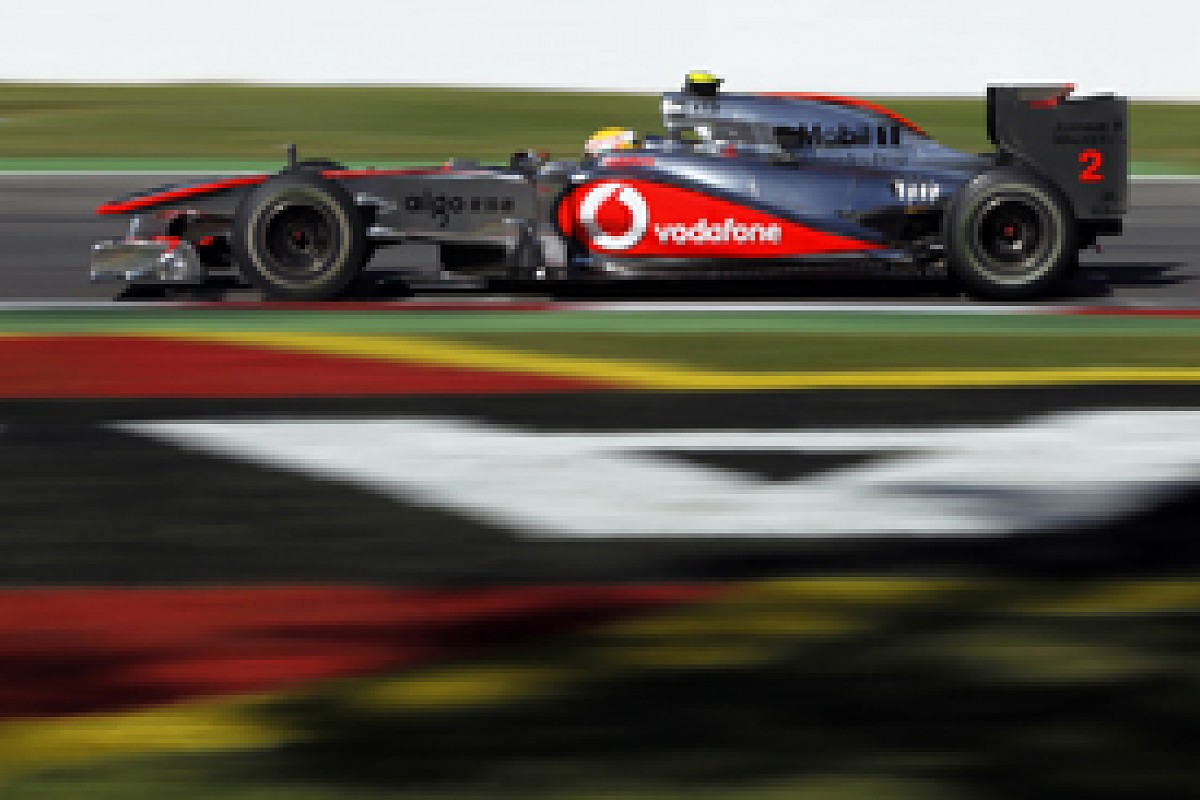 Lewis Hamilton has taken the F-duct off © LAT
Lewis Hamilton admitted that his decision to run with his McLaren in low-downforce trim with no F-duct was a mistake. While he struggled for grip in the corners, team-mate Jenson Button, who had the F-duct at his disposal, qualified second running more wing.
So Lewis was wrong? Not necessarily, for Button was around 15km/h slower than his team-mate in the main speed trap approaching Turn 1. Now, on paper, you'd assume that means Hamilton, and others, can simply breeze past him.
So Jenson was wrong? Not necessarily, for just because Hamilton is faster at the end of the straight, it doesn't mean that he will be close enough exiting the Parabolica or quicker than his team-mate in the first part of the straight.
Some expect Button to be a sitting duck into Turn 1, but it won't be until the first few laps at the race that we see whether or not that is true.
Vettel's mettle
Sebastian Vettel has been branded a crasher of late, a reputation that isn't completely undeserved but one which tends to be pushed by those equally keen to overlook the fact the he is fast and, when controlling a race from the front, unstoppable.
If he fails to win the title, it will be because of his frailties when not out front. After losing it while pressing Button for second place at Spa, he will be under the microscope. Every locked brake, every attempted overtaking manoeuvre, every block will be scrutinised and, all the time, Vettel will be fully aware of just how closely everyone is looking at him.
Above all, he needs a clean race and a finish in the top three or four will suit him just fine. But with team-mate Mark Webber a couple of places up the grid, keep a close eye on how he responds to the pressure.
First corner fracas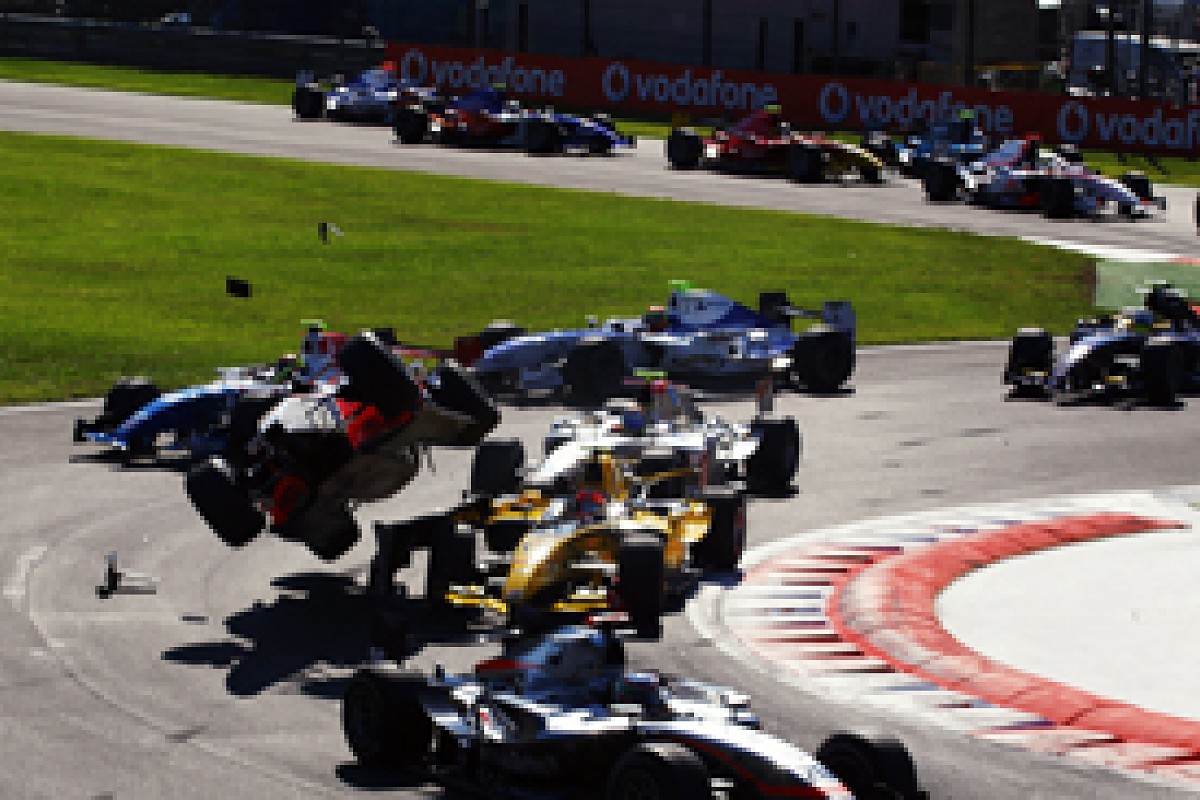 The first chicane has already seen mayhem in GP2 © Sutton
The first chicane at Monza is extremely tight, yet in recent years there have been few major incidents at the first corner. But with so much at stake for the top six drivers on the grid - even Felipe Massa has Ferrari's tenuous constructors' championship hopes to consider - it could be a potential flashpoint this year.
There has been incident aplenty in the support races so far this weekend, so keep an eye out for anyone setting themselves up for a lunge up the inside. Remember, too, that the wide start area soon funnels into a far narrower track surface, so there's also the chance that the odd car will find itself squeezed onto the grass. Expect all the title contenders to breath a sigh of relief if they make it through unscathed.