Monza's third place curse?
In recent years, running third at Monza has been something of a bad omen:
2009 - Lewis Hamilton crashed on the last lap
2007 - Felipe Massa's suspension broke
2006 - Fernando Alonso's engine blew up
2005 - Jenson Button had a refuelling rig problem and dropped to eighth
2004 - Fernando Alonso spun out
2002 - Ralf Schumacher's engine blew
2002 - Juan Pablo Montoya inherited the place from Schumacher and then suffered a chassis failure
Italy personal scoreboard
• Jenson Button's best result at Monza is his second place last year. He hasn't retired from the Italian Grand Prix since 2003 and has only finished outside the points once since ('08).
• Lewis Hamilton has had a pole (2009) and a second place ('07), but has never beaten his team-mate at Monza and crashed out last year.
• Michael Schumacher is the all-time leading winner at Monza with five. He also has a 12-2 record against his team-mates in qualifying.
• Nico Rosberg's only points finish as Monza was sixth place for Williams in 2007.
Sebastian Vettel, Monza 2008 © LAT
• Sebastian Vettel took his maiden pole and win in 2008, becoming the youngest driver ever to do either. he has out-qualified his team-mates in all three Italian GPs but could only finish eighth last year.
• Mark Webber's best result is seventh in 2003 and it took his seven attempts to qualify inside the top 10.
• Felipe Massa has never finished higher than sixth at Monza (in the wet 2008 race) and has never started from the front row.
• Fernando Alonso won from pole and set the fastest lap in 2007, and was also on the podium in '05. He was never been beaten by a team-mate at Monza and was ahead of them the only two times he has retired.
• Rubens Barrichello took his last F1 win at Monza 12 months ago, also his last podium. He has won the Italian GP three times, equalling Alain Prost, Ronnie Peterson and Stirling Moss (only behind Michael Schumacher (five) and Nelson Piquet (four).
• Robert Kubica scored his maiden podium here in 2006, in just his third grand prix.
• Adrian Sutil had his best F1 weekend at Monza last year, starting on the front row and setting fastest lap on his way to fourth place.
• Jarno Trulli will start his 229th grand prix, equalling Giancarlo Fisichella at fifth on the all-time list. He has retired four times in seven races, and his best result is fourth.
• Heikki Kovalainen recorded his last podium at Monza. He has scored points and qualified in the top 10 on all three visits. He also won from pole in GP2.
• Sakon Yamamoto started last on the grid both times he entered the Italian GP, finishing the race last in 2007 and retiring from last in '06.
• Pedro de la Rosa's best result is fifth with Jaguar in 2001.
Teams' scoreboard
• Ferrari is one win short of doubling the success of its nearest rival at Monza, with 17 wins to McLaren's nine. But it has not won since 2006 or taken pole since '04.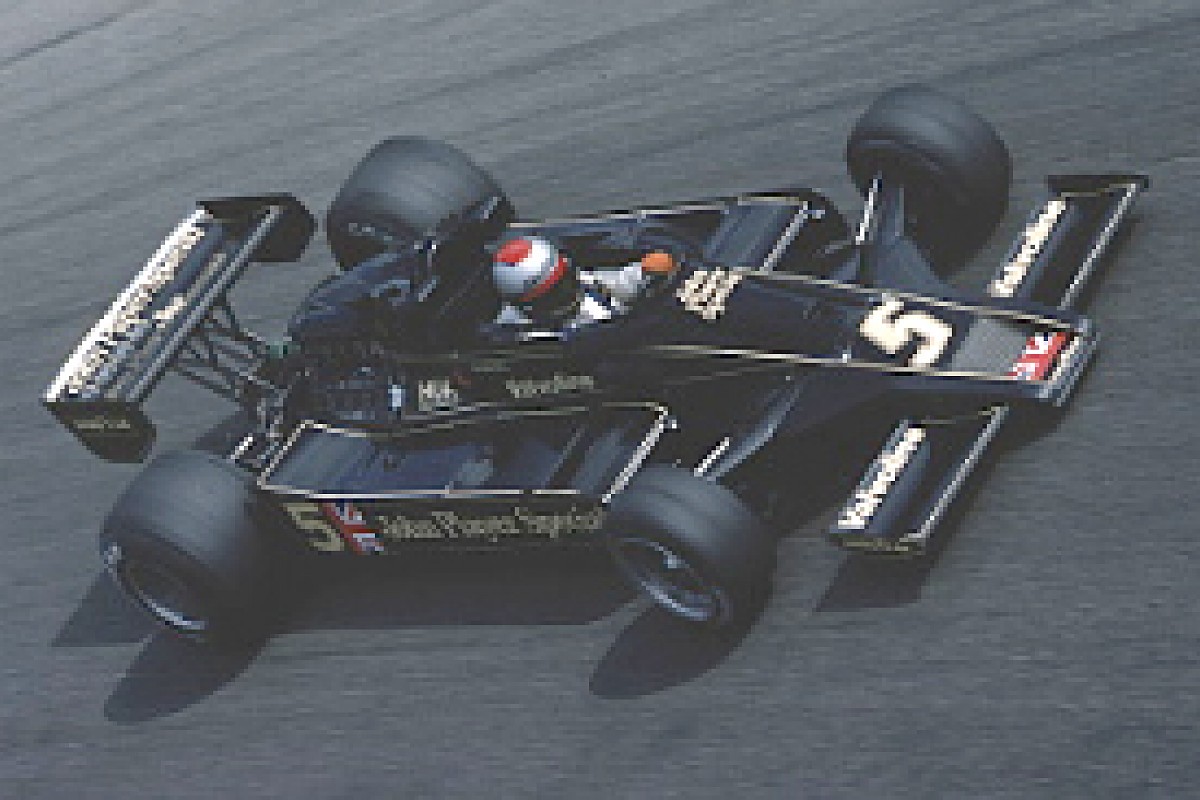 Mario Andretti, Monza 1977 © LAT
• Lotus last won the Italian GP in 1977, with Mario Andretti. It's last podium was scored by Ayrton Senna in '87.
• Red Bull Racing has never had a car finish higher than eighth, (Webber in 2008 and Vettel in '09).
• Renault won the 1981 (Prost) and '82 (Rene Arnoux) races and scored its last podium in '05 (Alonso second and Fisichella third).
• Toro Rosso's only win and pole came at Monza in 2008, but the team filled the back row of the grid last year.
• Williams has not won at Monza since 2001, finishing on the podium since '03 or scored points since '07.
Other notes
• Four different teams have won in the last four years: Ferrari, McLaren, Toro Rosso and Brawn.
• In the last eight years, only Ferrari (five) and Mercedes (three) engines have won.
• The 2008 podium of Vettel, Kovalainen and Kubica is the youngest in F1 history.
• No Finn has ever won the Italian GP, even though Mika Hakkinen, Kimi Raikkonen and Keke Rosberg led 10 times between them.
• An Italian hasn't won at Monza since 1966 (Ludovico Scarfiotti) and hasn't been on pole since 1986 (Teo Fabi).