When it was put to Ferrari team principal Stefano Domenicali that Monza would be Red Bull's worst circuit, he scoffed. So fast is the Red Bull RB6, that there is no such thing as a bad track configuration, but there's no question that Christian Horner's squad is hoping to leave Monza with a handful of points rather than a hatful.
Last year, the team managed only one point in the Italian Grand Prix, and that was handed on a plate courtesy of Lewis Hamilton's last lap shunt exiting the first Lesmo. Chances are, Red Bull will do better than that, but there's no question that a 13th pole position out of 14 races is a long shot on a weekend of damage limitation.
Enter Ferrari and McLaren. The winner of the Italian GP will most likely come from one of these two stables, which means that a Hamilton versus Fernando Alonso scrap is in the offing.
The Mercedes powerplant is the engine of choice on the long straights of Monza, although the Ferrari F10 is regarded as a little stronger over the kerbs. But for Hamilton and Alonso, the agenda for the race is very different. While Hamilton knows that he needs to take home big points from Milan, as it is the last track that should allow him to beat the Red Bulls in a straight flat-out fight (unless the team's Singapore upgrade is a big step forward). But he can't afford a DNF.
Alonso, by contrast, is now 41 points off the championship lead and must rack up some big results it he is to have any realistic chance of taking a third world title. A win for Hamilton will give him at least a 10-point lead in the championship over Red Bull's Mark Webber, while if Alonso can haul himself back to within, say, 25 points of the lead he will be back in the thick of the fight rather than a long-shot.
But what of Red Bull? The Renault engine is regarded as the weakest on top speed, and team principal Christian Horner would probably be consider a podium or two as good as a win. Last year, Webber ended the race in the gravel on the first lap, so the instruction for Monza could be simply for his drivers to finish, pocket a few points and head east to tracks that will allow the RB6 to stretch its legs again.
The other big question for Red Bull is the state of mind of Sebastian Vettel. The ragged edges have started to show in recent races, what with his clash with Webber in Turkey, his Hungary penalty and collecting fellow title contender Jenson Button at Spa. That said, the trail of catastrophe that some pundits describe is not yet a reality. He's 31 points behind Hamilton, and needs a clam, solid weekend at Monza to go into the final five races on an even keel. After all, it's not impossible that he could win all five...
There are several wild cards at Monza. Adrian Sutil showed that the Force India-Mercedes remains a potent force on lower downforce tracks with big straights, and although a repeat of last year's front row qualifying performance is a long shot, he could be a top six contender. Come to mention it, so too could team-mate Tonio Liuzzi who was in a with a shout of a podium on his comeback at Monza last year when he retired.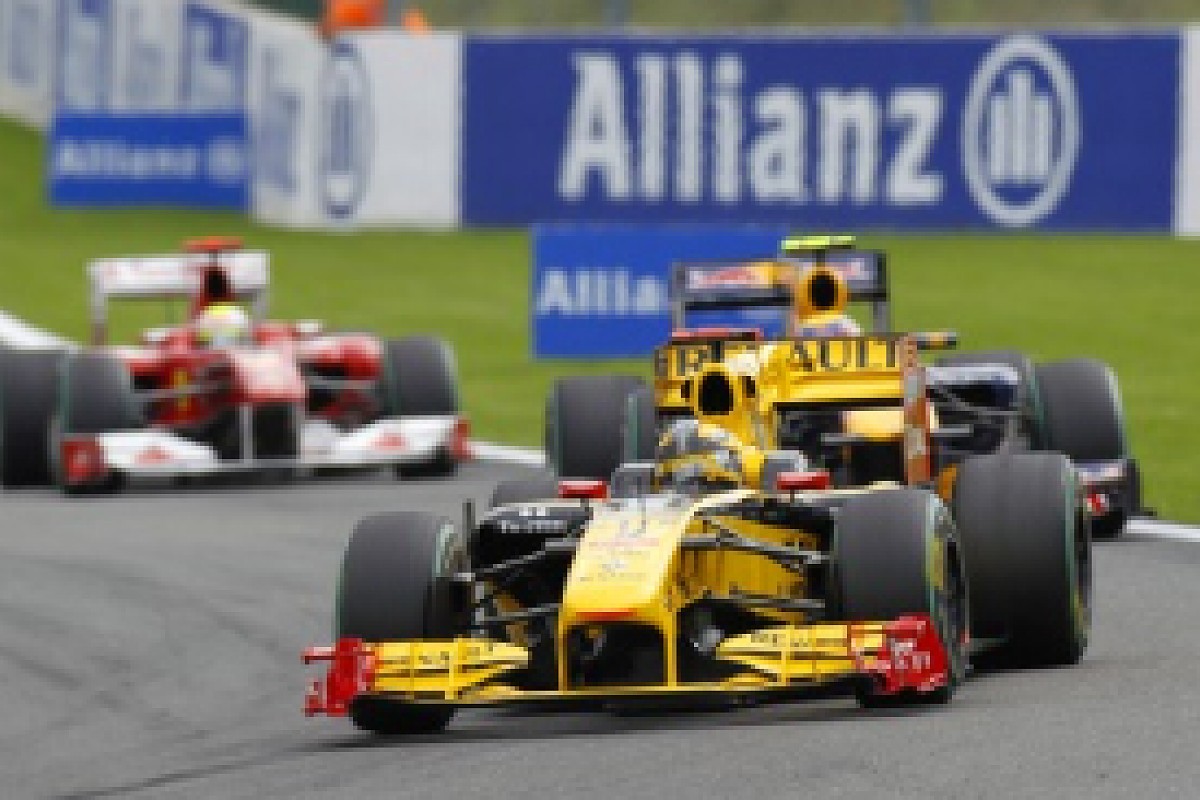 Robert Kubica © LAT
Renault too, specifically Robert Kubica, could also be a contender. At Spa, the Pole finished third despite a fraught race and the team's new F-duct was worth over half-a-second. Whether the team can run the system in Monza is yet to become clear, but even without it the Renault could potentially near the sharp end. Again, winning is unlikely, but like the Force Indias, Kubica could potential get in amongst the title contenders and allow the likes of Alonso and Hamilton to make bigger gains over the Red Bulls.
Monza will be the final European leg of the title fight before the five-race flyaway sequence culminating in Abu Dhabi. There are still five drivers in with a shout of the title. Come Sunday evening, five might well have become three or four.
Weather