The expansion of the Formula 1 calendar in recent years has meant the creation of a host of new tracks for grand prix cars to strut their stuff.
German track builder Hermann Tilke is the first man that any new race organiser gets in contact with if they want help to create their dream venue.
Yet despite his success in adding numerous tracks onto the F1 calendar, Tilke has not always found himself a hit with the fans - having faced criticisms about the length of run-offs at modern tracks, the lack of challenging layouts and the dirth of overtaking.
But with Korea's layout looking promising, and the Austin GP and India plans prompting some excitement, it is possible that some of F1's latest venues are finally going to deliver.
AUTOSPORT caught up with Tilke to get the lowdown on the trials and tribulations of creating modern F1 circuits - and hear about why designing circuits is not quite as simple as drawing a good layout on the back of a napkin.
Q. Can you give us an update on what tracks you are currently involved with?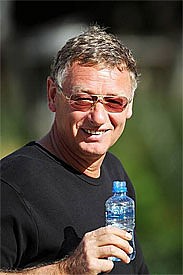 Hermann Tilke © Sutton
Hermann Tilke: Up to now we have done changes and created new tracks at more than 55 venues. That includes not only F1, but also smaller tracks, other international tracks and circuits for motorcycles.
In terms of F1, I haven't counted. We did Malaysia, Shanghai, Fuji, Bahrain, Abu Dhabi, some changes in Barcelona, some infrastructure elements in Monza, some changes at the Hockenheim and the Nurburgring - and now America in Austin, India and Korea.
Q. How does your involvement vary from track to track? Does it go from total control over creating it down to just helping out on small aspects?
HT: Normally, we are involved in everything - from the drainage systems, to the layout, to the asphalt, to the buildings. Usually we do everything.
Q. When it comes to creating a layout for a track - where does it start? Do you draw a sketch out on the back of a napkin over dinner?
HT: No, no, no! If it is a brand new track, then it is different to changing an older one. We will first of all look very carefully at the site - the topography, the wind direction, the outside infrastructure, where the crowd is likely to come from, those sorts of things.
Then, we have to take into account the restrictions on the piece of land we have. It can be one of many things - perhaps a swampy area inside that we cannot cross over as it will be too expensive. This normally takes some time - and we sit down with some architects and engineers for that.
Only after that, we can start with our first sketches. But it is never a clean sheet of paper. People think it is like that, and that we have a white sheet of paper and we can draw anything we like. Unfortunately there are always some restrictions, always some things you have to take into account.
For example, there can be boundaries to the land - and other land from other owners can come inside where you are planning to build the track. So you are never as free as people think you are - never.
Then, what is also very important, is - what is the budget? We can only design according to the budget. Does the track want something very spectacular with a big budget, or does it want to make something very functional and not expensive with a small budget? We can only design according to the budget - and that is normally the first question we ask. What is your budget? It makes so much difference.
Q. What is your priority when it comes to a layout? People always talk about designs that are good for racing and overtaking - but how do you do that and still make the corners spectacular and fast?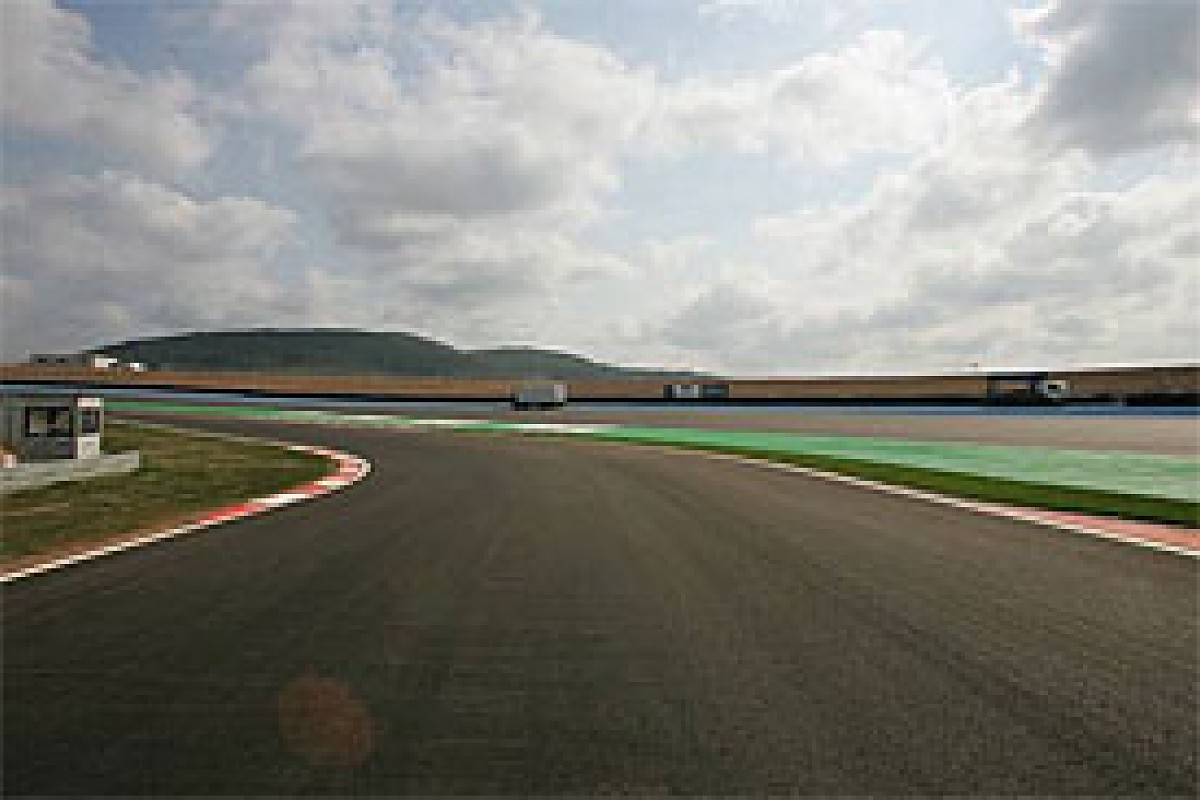 Turkey's Turn 8, a popular corner in F1 © Sutton
HT: If it is good for overtaking, if you can have challenging races there, then it is good for fans. Of course, a driver must be happy, and it must be challenging for the driver - but the first priority is: is a good race possible there? You will never have good races always, but ultimately you want to know if it is possible.
A good example of what I am talking about is the Nurburgring. With the old layout, the first corner chicane was called the Castrol-S. When the start happened it was always spectacular, but after that the field got very stretched out, so most of the races were boring there. Once they had been through the corner once, there were then big distances between the cars.
When we changed the track with the Mercedes Arena - we made the first hairpin and then the loop back. The drivers were not happy with this because it was very tight and slow - but it worked because the field comes closer together again. If after the first lap the field starts spreading out, then this can bring it back close again. That shows what is important for the race.
Q. Do you find there is actually a conflict in that spectacular corners which drivers find are challenging - like Turn 8 at Turkey - are not actually good for racing or spectators?
HT: Yes, we are always fighting conflicting demands. Remember, you have only 5.5 kilometres distance normally - and you have to do certain things within that distance.
It would be very hard to create something like Eau Rouge at Spa on a normal track, because the run from La Source to Les Combes is about 2.5 kilometres. You need that distance, because otherwise the sequence of corners would not work. You need the distance before and you need the distance afterwards because then you win a lot of time if you have perfect driving through Eau Rouge.
But having 2.5 kilometres to try something like that, you cannot normally do it. If you could make a modern Nordschleife, and had 20 kilometres, then you could bring in a lot of things!
But also, remember, a lot of sites that we get are very flat. You cannot build hills because they are too expensive. We try to do something to vary the elevation, but it is not easy. When we have hills, like Turkey, then it works well.
Turkey is a good example of how outside factors make things work. Turn 8 is spectacular, but what is really tricky about Turn 8 is that it has elevation change two times. The cars there have so much downforce because they are so quick that they often bottom out. On a straight, bottoming out is not such a problem but in a corner like Turn 8, it really makes a difference - as it could push them off the track. So they need to tweak the cars a bit for this corner, and that affects the whole circuit. The aerodynamics are not perfect elsewhere because they have to compromise for Turn 8.
But it is really difficult for us to create corners like that. Our enemies are the fact that we are dealing with the best drivers in the world, and the best technicians in the world who are creating cars that do not help overtaking. Every driver and every team wants to have their car in the lead, and they do not want to be overtaken.
Q. Does it frustrate you that if you created a track perfect for overtaking it would not be very spectacular and challenging, and if you created a track that was spectacular for drivers it would not be good for overtaking - so you are always onto a loser?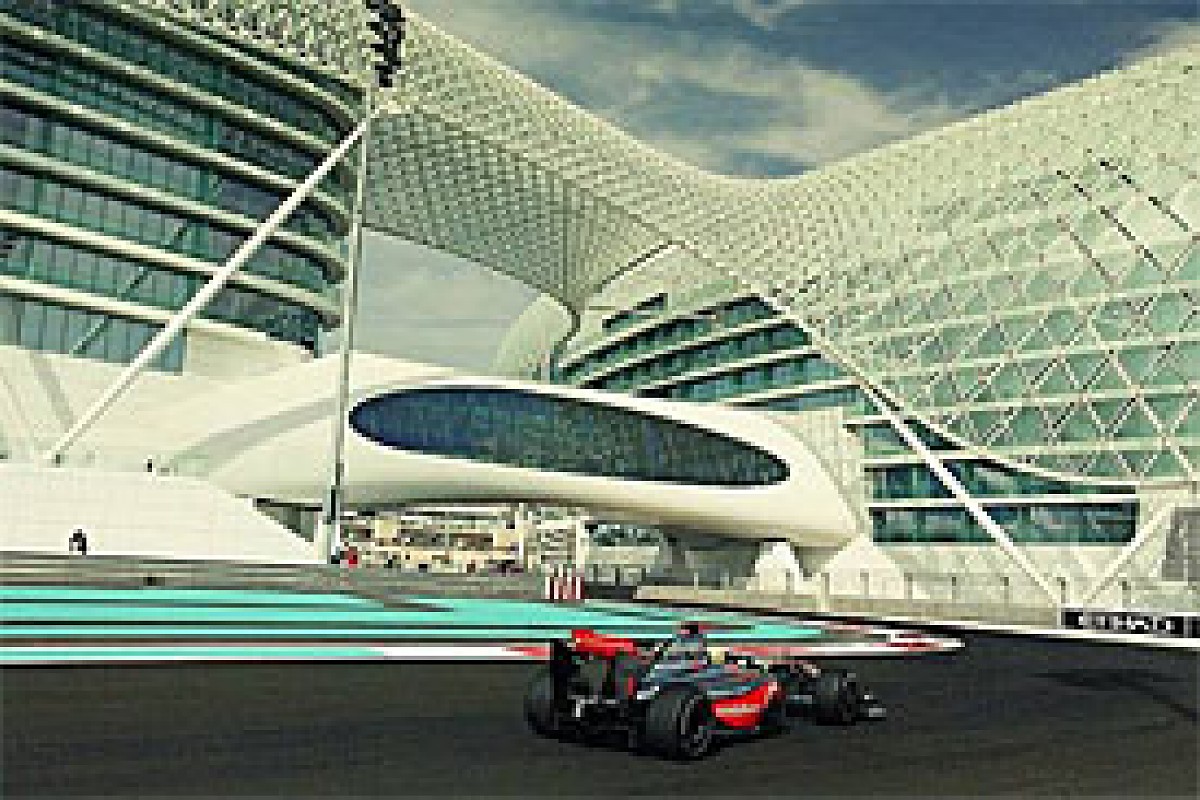 The Abu Dhabi circuit © Sutton
HT: It is a big conflict. We try to avoid that by bringing in a mixture - of very fast corners and those good for overtaking.
But you cannot please everybody. The new A1-Ring was always spectacular for racing - not just for F1 but also DTM and everything. But at the beginning, when we built it, everyone was saying, 'what have you done? It is a terrible track!' and so on. But then after a while, everyone changed their opinion and even the drivers liked it.
Q. Has your philosophy changed in recent years in terms of what makes a good corner for overtaking? There was a theory a decade ago about there needing to be a fast corner onto a long straight into a tight corner. Then it was revised to a tight corner onto a long straight into a tight corner.
HT: Of course, the downforce levels have changed things - and modern F1 cars need a lot of aerodynamic grip in the fast corners. It means the pursuing car loses grip so it cannot follow other cars too closely.
So the best thing now is to have not only one corner, but to have a combination of slow corners before a straight. You need at least one corner to bring it together - and it means if the car behind is faster then he can get close to the car in front.
What we have tried to do is make corners where it is easy for the drivers to make mistakes. But for F1, it doesn't really work because the drivers are so good. If they were not so good, then it would be much easier! If you sit in the F1 cars not very good drivers then there would be a lot of overtaking happening!
Q. Is there a track you are particularly proud of - where you got everything right?
HT: No, there is not only one. And what I said at the beginning is that sometimes you have so many restrictions on the land - that it is quite narrow, or flat - that you can be proud of what you did with it. Also you can be proud to make a circuit with a very small budget that works. It depends on the aims that we have - they are different from the aims that you see from the outside.
If you are outside, then everybody wants spectacular circuits. We try, of course, to make spectacular circuits but we have only sometimes very limited tools for it.
Q. Is it like an F1 team then? If they are given a million pounds, they will not produce as good a car as the one who can work with 100 million pounds...
HT: Yeah, it is similar. But of course we try. And when we start, we say to the people - choose please hilly land! Unfortunately in some places it does not exist. In Shanghai, it did not exist and everything is flat.
And because you need a lot of land to build a circuit, and land is expensive, we normally get the land that nobody else wants to have. For example, in Shanghai, it was a 300 metre deep swamp! Circuits require such a big amount of land that it cannot be per square metre so expensive.
But the job always develops. I have discussed a lot of things, and a lot of good ideas come from Bernie Ecclestone. He has a good view on it. Now, we are going much more to the edge that we have some years before - in terms of elevation and the types of corner we have.
Q. The new Austin track in Texas has a lot of elevation change doesn't it?
HT: Yes, a lot of elevation. It will be a good track!
Q. Does it frustrate you when the fans criticise the layout and say, 'Oh it's rubbish, it's another Tilke track?' rather than understand the constraints you are under?
HT: Yes, of course it is not really funny then. It is hard to tell the people what we had in mind, what restrictions we had and what tools we had.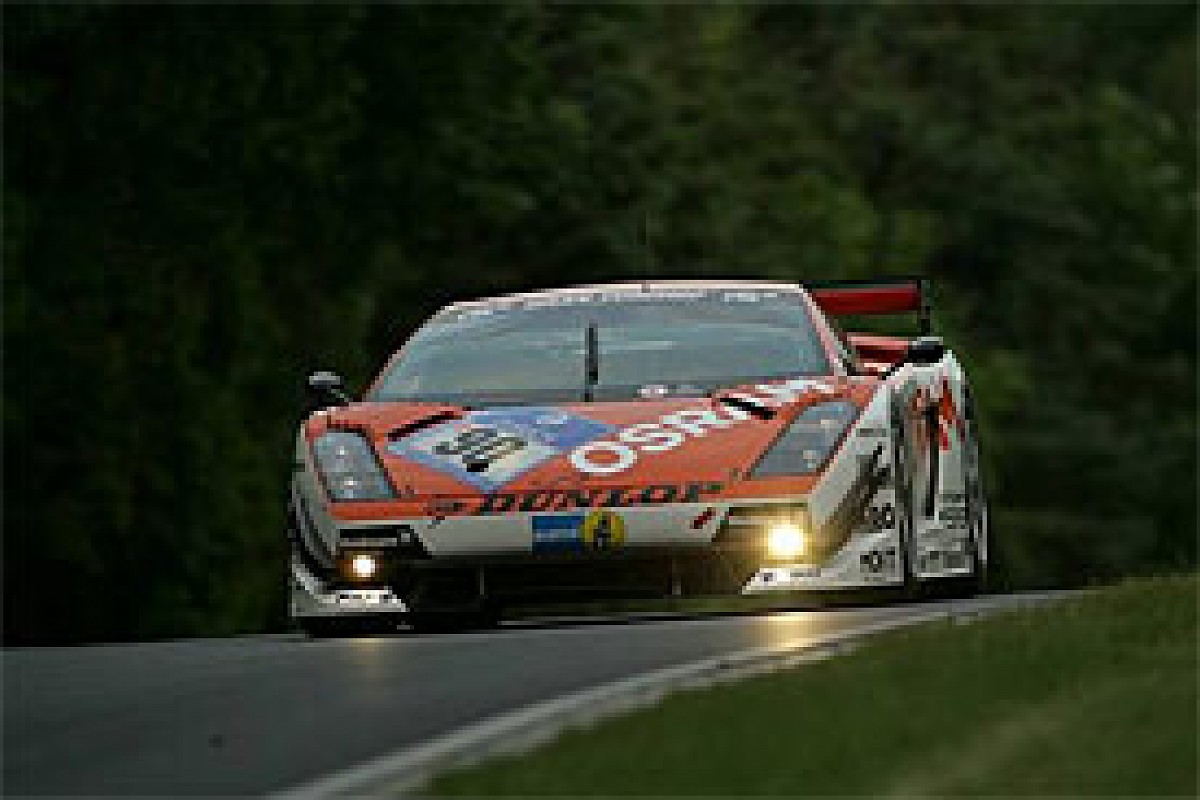 Tilke during the Nurburgring 24 Hours © Sutton
For example, nowadays you need the run-off areas. The FIA will not accept tracks without the run-off. Having wide run-offs is not ideal for the view - and is very different from the old tracks where the guardrail was right by the edge of the track. It used to be completely different, but in our times it is not possible to do that any more.
Then, remember, most track owners and investors want to have motorcycles too. And motorcycles have to have even more run-off, and different types. And some corners where for F1 or cars you do not need any run off, for motorcycles you need it. Then people criticise it and say, 'it is stupid to have this run off!'
Q. Do you ever sit down some days and dream of what the perfect track will be like?
HT: Yes, I have some ideas. I like city tracks - although there you have a lot of restriction too! You have to work with them though, and you can be very creative with it. But also, I like if places are really very, very hilly. I am a big fan of the Nordschleife - and I think I have had more than 100 races on there! It is beautiful.
Q. In the modern era will it ever be possible to create another Spa or Suzuka, because they were created in a different era?
HT: It is possible, but I think nobody would have the money to do it. And you need the elevation for Spa - big land, a long track and every metre longer needs more money. Spa is a fantastic track, but you must also remember it has grown into what it is now - it was not built at one time. It changed, and the track was much longer in the past.