Qualifying notes
• Sebastian Vettel became the 31st grand prix driver to post 10 pole positions, equalling Jochen Rindt, while Red Bull reached Tyrrell at the eighth all-time with its 14th pole.
• Fernando Alonso started third for the fifth time this year, and he has started from the second row seven times out of 10.
• Pedro de la Rosa's ninth, was his best performance of the year, and his best since the 2006 Chinese Grand Prix, when he was seventh for McLaren.
• Michael Schumacher had his worst Silverstone qualifying in 16 attempts, in 10th.
• The 10 places between Lewis Hamilton and Jenson Button is the largest since they became team-mates. The previous highest was in Australia, when Button was fourth and Hamilton 11th.
• Sebastien Buemi had his worst performance of the year in 17th, while his Toro Rosso team-mate Jaime Alguersuari equalled his worst in 18th.
• Heikki Kovalainen was the best of the new teams for the fifth time this year. The two Lotus drivers have alternated at the top of this ranking since the Spanish Grand Prix. The downside for Lotus was Jarno Trulli's performance, 21st, his worst of the season.
• The HRTs filled the back row of the grid for the fifth time this year.
Race notes
• For the third time this year after Monaco and Spain, Mark Webber led a race from start to finish - the second straight year that a Red Bull has led the whole British GP. Red Bull has now led more than 70 per cent of the total distance run so far in 2010.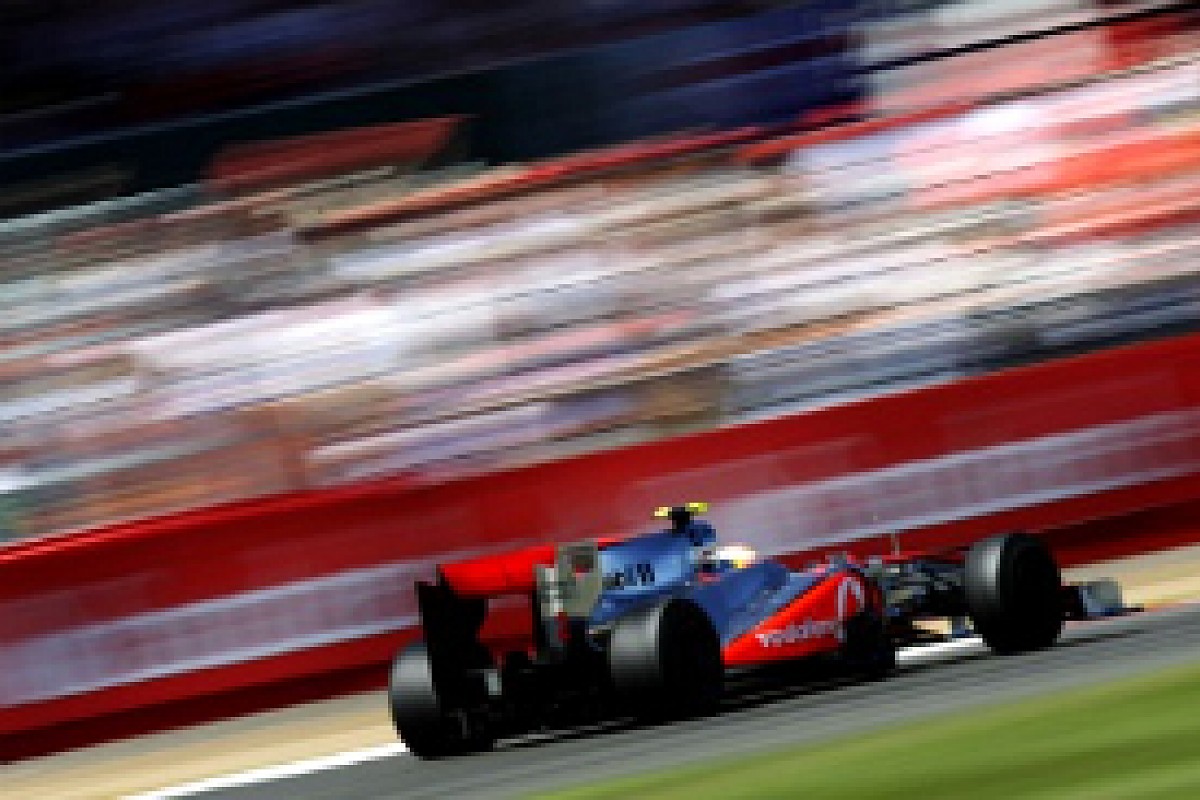 Lewis Hamilton © LAT
• Lewis Hamilton's 33rd podium in 62 races tied him at 20th all-time, with Denny Hulme and Jody Scheckter. It's the fourth straight podium for Hamilton - the first time he's had four in a row since his F1 debut in 2007 when he recorded a sequence of nine.
• Nico Rosberg has scored three podiums in the same season for the first time in his career.
• Kamui Kobayashi equalled his career's best sixth, obtained last year in Abu Dhabi, starting from the same grid spot, 12th. He has also scored in consecutive races for the first time.
• Nico Hulkenberg scored his second F1 point after the one he recorded in Malaysia.
• Ferrari recorded its second fastest lap of the season, after Bahrain, but failed to score for the first time since the 2009 Abu Dhabi race.
• Jarno Trulli was best of the new teams in the race, obtaining his best result of the season in 16th.
• Robert Kubica failed to score after eight straight races in the points, suffering his first mechanical failure since the 2009 Italian Grand Prix. He was the only driver to have completed every lap this year before the British GP.
• Jaime Alguersuari also had his first mechanical failure of the season, and Toro Rosso has still never finished in the top 10 at Silverstone.