Raging Red Bulls
Mark Webber's visage in the post-qualifying press conference said it all. After being outqualified by Sebastian Vettel at a track that the Aussie considers one of his best, he left nobody in doubt that he was unimpressed by his team-mate taking advantage of the sole remaining updated front wing - a wing that had been on his own car during morning practice ahead of qualifying. Although he was a little more chilled out later on Saturday afternoon, he had made his point.
"I'm sure I can sort it out and follow Sebastian through the first corner," he said of the prospect of starting on the dirty side of the grid. Run that through Google Translate with the settings at Angry Australian into English, and you'll get something along the lines of "I'm damned well going to pass him into the first corner." With a world championship at stake, expect neither to give any quarter. And remember what happened last time...
Ferrari's revival
From third on the grid, Fernando Alonso is well-placed to be best of the rest behind the dominant Red Bulls on Sunday afternoon. On paper, third place looks like a step forward for Ferrari, but with a yawning chasm in the shape of eight tenths of a second between him and pole position, there is still a lot to make up.
On race pace, things are a little different, and if Alonso can capitalise on starting on the cleaner side of the track than Webber, he could at least split the Red Bulls. Even with a speed disadvantage, you can never count Alonso out, and he will do his best to spoil the symmetry at the front.
McLaren maladies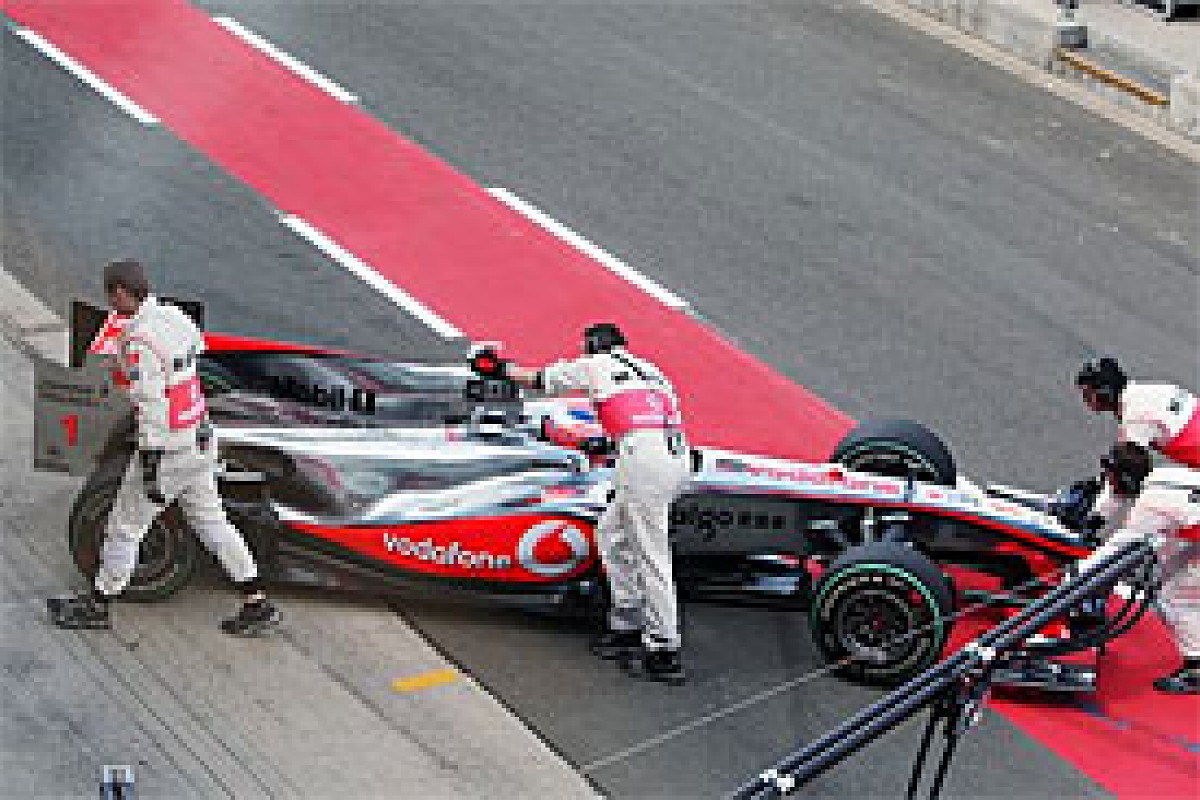 Jenson Button, McLaren, British GP © Sutton
McLaren brought high hopes with it to Silverstone, but it took what Lewis Hamilton said was "the best lap I've ever had" to haul the MP4-25, now shorn of its much-vaunted exhaust blown diffuser update package, onto the second row.
As for Jenson Button, he found his car "undriveable" and will have to work hard even to salvage a few points from a race that has rarely been good to him during his 10 previous appearances.
With expectations of a home victory having subsided, it will take a big effort for Hamilton to get on the podium. With McLaren's race pace still strong, it could all come down to the start - and it's been a while since one of the 2008 world champion's trademark first corner specials.
Strategic conundrum
Despite some drivers complaining of their struggles to get the tyres 'switched on', this will be far less of a problem in the race when there is no need to find an absolute peak of the tyres for a single lap. With the bulk of the field likely to default to what has become the standard pattern in F1 races this year with a short first stint on options and a long run to the flag on primes, Sauber's Kamui Kobayashi gave everyone considerable food for thought in Valencia.
After finding himself promoted to third during the early-race safety car, he changed with four laps to go, passing two cars and finishing seventh. With tyre degradation good, albeit perhaps not quite as mild as in Valencia, someone might attempt a similar trick here. Adrian Sutil, 11th on the grid and fast on prime tyres, is an obvious contender - which could make the final few laps very dramatic.
Virgin racers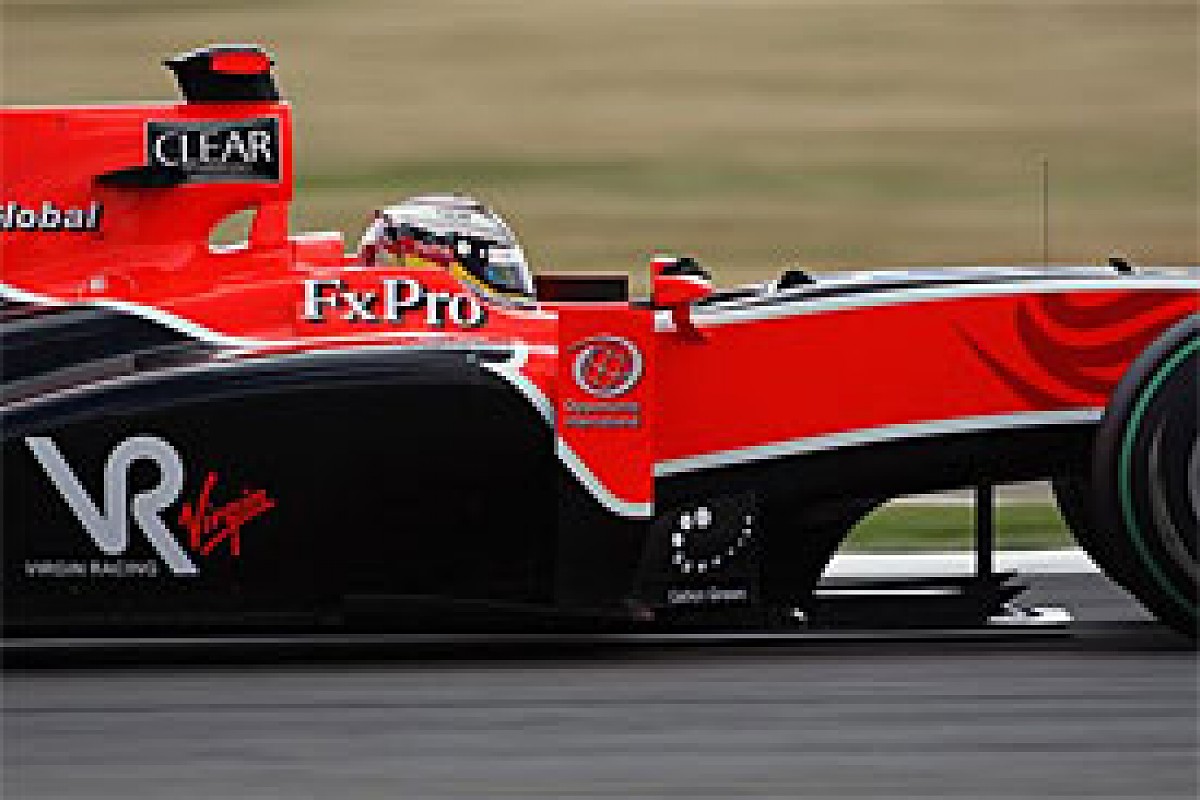 Timo Glock, Virgin, British GP © Sutton
Virgin's first season in Formula 1 has not been easy. The Manor Motorsport-run team was embarrassed when its Wirth Research-designed chassis turned out not to have sufficient fuel capacity at the start of the season, necessitating the introduction of the long-wheelbase 'limousine' for the Spanish Grand Prix. Reliability hasn't been great either, and technical director Nick Wirth has had found plenty willing to take amusement in his travails.
Wirth told AUTOSPORT to "judge us at Silverstone" in Canada, and with a major aerodynamic upgrade package things are looking up. Over a second has been found, allowing Timo Glock to split the Lotus drivers in qualifying. The battle for 'new team' victory has occasionally been fierce this year, so expect a great tail-of-the-field sub-plot come Sunday afternoon.