Europe personal scoreboard
• Jenson Button has never found himself in a competitive position at Valencia. In 2008, he finished 13th in a nightmare season with Honda. Last year, a mistake in qualifying meant fifth on the grid and he dropped a further two places in the race despite setting the fastest lap.
• Lewis Hamilton has not won here despite starting on the front row at both races. In 2008, his performance was compromised by neck spasms and illness yet he finished second. In 2009, McLaren handed the race to Barrichello when Hamilton arrived in the pits with his tyres still in the blankets. He comes to Valencia off back-to-back wins in Turkey and Canada and has the chance to score his first hat-trick of victories.
• Michael Schumacher won six European GPs at two different tracks (Jerez and Nurburgring), but has never raced in Valencia.
• Nico Rosberg has always finished in the points at Valencia, eighth in 2008 and fifth last year, outdoing teammate Kazuki Nakajima on both occasions.
Sebastian Vettel during the 2008 European GP © LAT
• Sebastian Vettel surprised everyone at the first Valencia GP in 2008, recording a lap time of 1'37.842, to date the fastest lap of the track. He finished sixth in that race, but in 2009 he retired with an engine failure.
• Mark Webber has never a point at the Valencia circuit; 12th in 2008 and ninth last year. He was more fortunate at the European GP at the Nurburgring in 2007 where he finished third.
• Felipe Massa won from pole in 2008. He missed the 2009 race after his accident in Budapest. Luca Badoer took over with disastrous results - last in qualifying, one and half seconds slower the 19th place man.
• Fernando Alonso has won the European Grand Prix twice, in 2005 and 2007 at the Nurburgring. He retired in 2008 after being hit by Kazuki Nakajima. He finished sixth last year after starting eight.
• Rubens Barrichello jumped Lewis Hamilton the win the 2009 race. He struggled in 2008 with a slow Honda was a slow car, starting 19th and finishing 16th.
• Nico Hulkenberg hit the headlines last year in the GP2 event, finishing second in the feature race and winning the sprint one. He holds the record for the fastest GP2 lap set here, 1m45.025s.
• Robert Kubica took the last podium spot behind Massa and Hamilton in 2008 and the last points paying position of eighth in 2009.
• Vitaly Petrov has a good record at the Valencia street track in GP2, having won both feature races.
• Adrian Sutil is yet to score a point at Valencia. He finished 10th in 2009 and spun off in 2008. He is looking for his fifth consecutive points haul and kept this run going with a last ditch pass on Michael Schumacher in Canada.
• Sebastian Buemi was one of just two drivers to retire in last year's race due to a brake problem. At the start he was hit by Glock, breaking his front wing.
• Jaime Alguersuari contested only his second F1 race at Valencia after replacing Sebastien Bourdais. The young Spaniard finished 16th after his drink system stopped working.
• Jarno Trulli's best finish was fifth in 2008 but in a troubled final Toyota season he qualified down in 19th place and finished 13th.
• Heikki Kovalainen was fourth in both races held in Valencia. Last year he was starting from the front row alongside Hamilton, but he lost one place at the first round of pit stops and another one in the second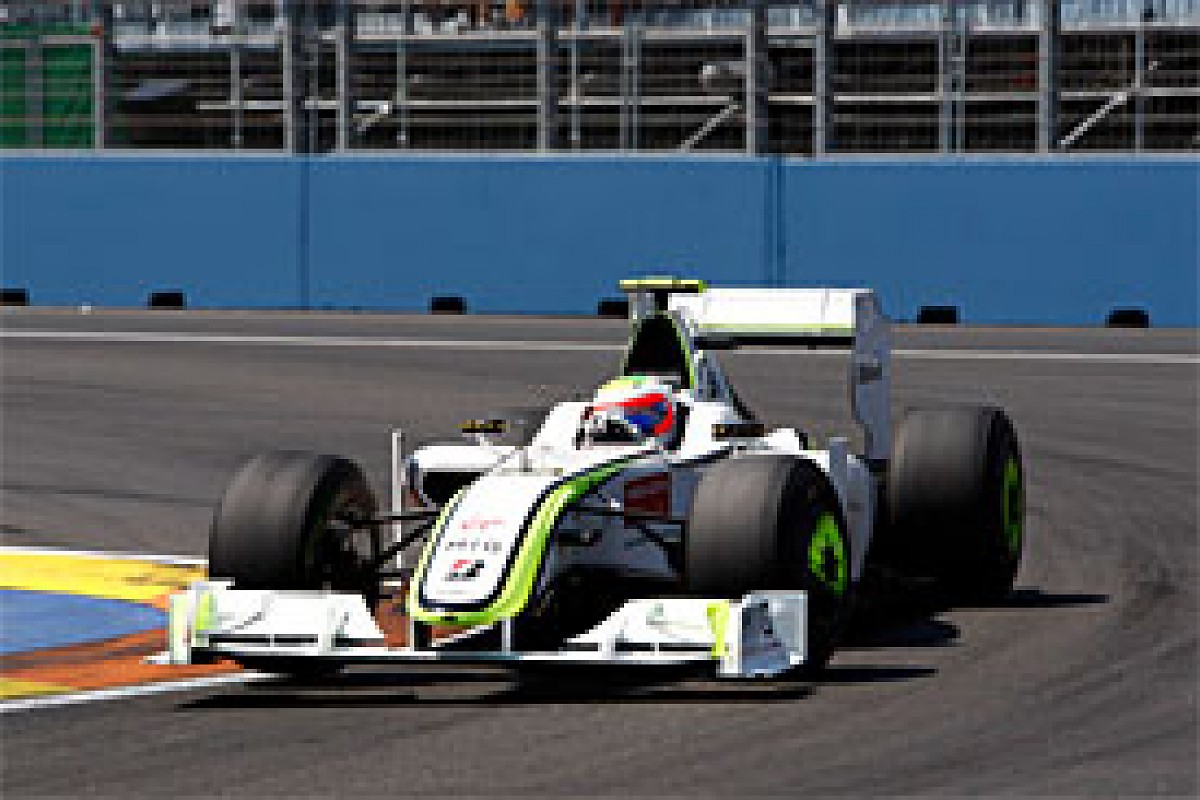 Rubens Barrichello won at Valencia in 2009 © LAT
• Karun Chandhok has had a troubled time at the Valencia track in two seasons of GP2. He retired in three out of the four races and took sixth place in the sprint race last year.
• Bruno Senna raced here in 2008 in the GP2 series and finished ninth in the feature race but retired in the sprint.
• Pedro de la Rosa raced in the European Grand Prix from 1999 to 2002, scoring one point for sixth place in 2000.
• Kamui Kobayashi raced four times in the GP2 championship here. His best result was a sixth in the 2008 sprint race.
• Timo Glock was seventh in 2008 with Toyota, starting from thirteenth. He was thirteenth on grid also last year but went backwards in the race, finishing 14th.
• Lucas di Grassi won the GP2 sprint race in 2008 finished just off the podium in fourth in the feature. Last year he retired twice with gearbox failure was involved in an accident.
Team performances in Europe
• Sauber has always managed to put one car through to the top 10 shootout in qualifying and have a top 10 finisher in the race at the European GP.
• Ferrari has always reached the podium from 2000 onwards. Since 2002 it has always won the European GP in even years.
• Force India has never managed to reach the top 10 in qualifying. In the races, the best result was a tenth for Sutil last year.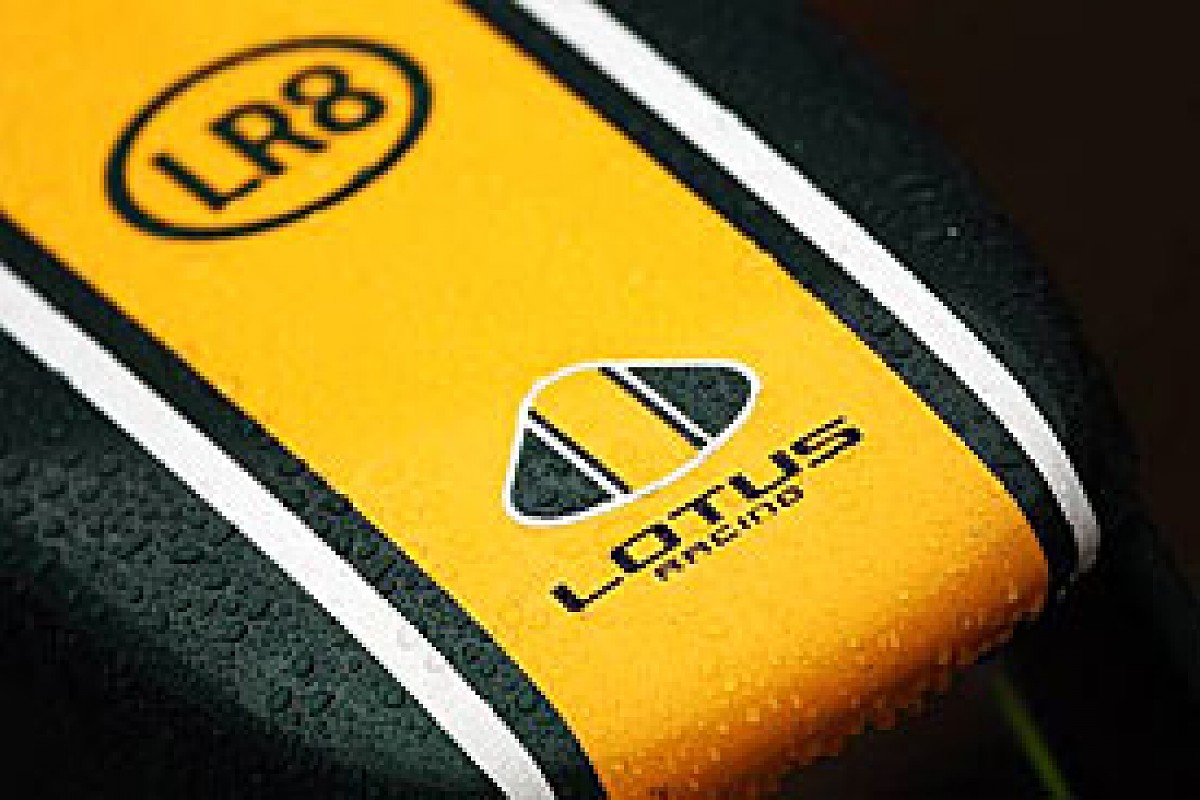 Lotus will start its 500th GP © Sutton
• Lotus will start its 500th grand prix in Valencia.
• McLaren finished in second place here in both races with Lewis Hamilton. They come from back-to-back one-two finishes: the last time it posted three consecutive one-twos was at the end of 1997 (European GP) and beginning of 1998 (Australia and Brazil). The last team to post three consecutive one-two finishes was Ferrari in 2004, from the European to the US GP.
• Red Bull has never started from the front row, the best qualifying position being fourth last year for Sebastian Vettel. Mark Webber was its best finisher in both races, ninth last year and 12th in 2008.
• Renault has only won one European GP in its history, with Fernando Alonso in 2005. It was also Alonso who scored itsr only points at Valencia in 2009 with sixth place.
• Toro Rosso was unable to replicate Vettel's sixth-place finish in 2008 with Buemi out due to a brake problem and newcomer Alguersuari in 16th.
• Williams has scored points in the European GP every year since the 2001, winning in 2003 at the Nurburgring with Ralf Schumacher. Only Nico Rosberg has scored points in a Williams in Valencia, eighth in 2008 and fifth in 2009.
Other notes
• With just one accident (Alonso in 2008), four retirements out of 40 starters over the two years and no safety cars, coupled with a lack of overtaking, Valencia has the reputation of being a processional race where relatively little happens.
• The two winners at this circuit have been Brazilian - Felipe Massa and Rubens Barrichello.
• There were only four on-track passes in 2008 and one last year.