WEBBER MARCHING ON
Mark Webber didn't have a car capable of blitzing the best non-Red Bull by a second in qualifying, as he did in Spain earlier this month, but with a third consecutive pole position the Turkish Grand Prix is his to lose.
The RB6 remains the fastest car over lap and is mighty in the high-speed Turn 8, and if the Australian were to drive what F1 drivers like to call a "normal" race, he will be on the top step of the podium for an astonishing third time in four weeks. If you get pole position in Turkey, by and large you will win the race. That puts the onus very much on Webber to deliver the goods, but as he said after qualifying "I've had worse pressure".
VETTEL LUCK NEXT TIME
Once upon a time, bad luck rained down on Webber. Whether or not the Australian has found some way to pass his curse onto his young team-mate isn't clear, but no one can argue that the German half of the Red Bull garage hasn't had the rub of the green this year.
A spark plug problem in Bahrain and a wheelnut problem in Australia cost him back-to-back wins at the start of the year, and a broken rear rollbar made it impossible for him to challenge (but not necessarily deny) Webber for pole position. From third on the grid, on the clean side of the track, he might have designs on repeating his Malaysia trick and ambushing his team-mate at Turn 1. If not, its advantage Webber in the title race.
HAMILTON ON THE LIMIT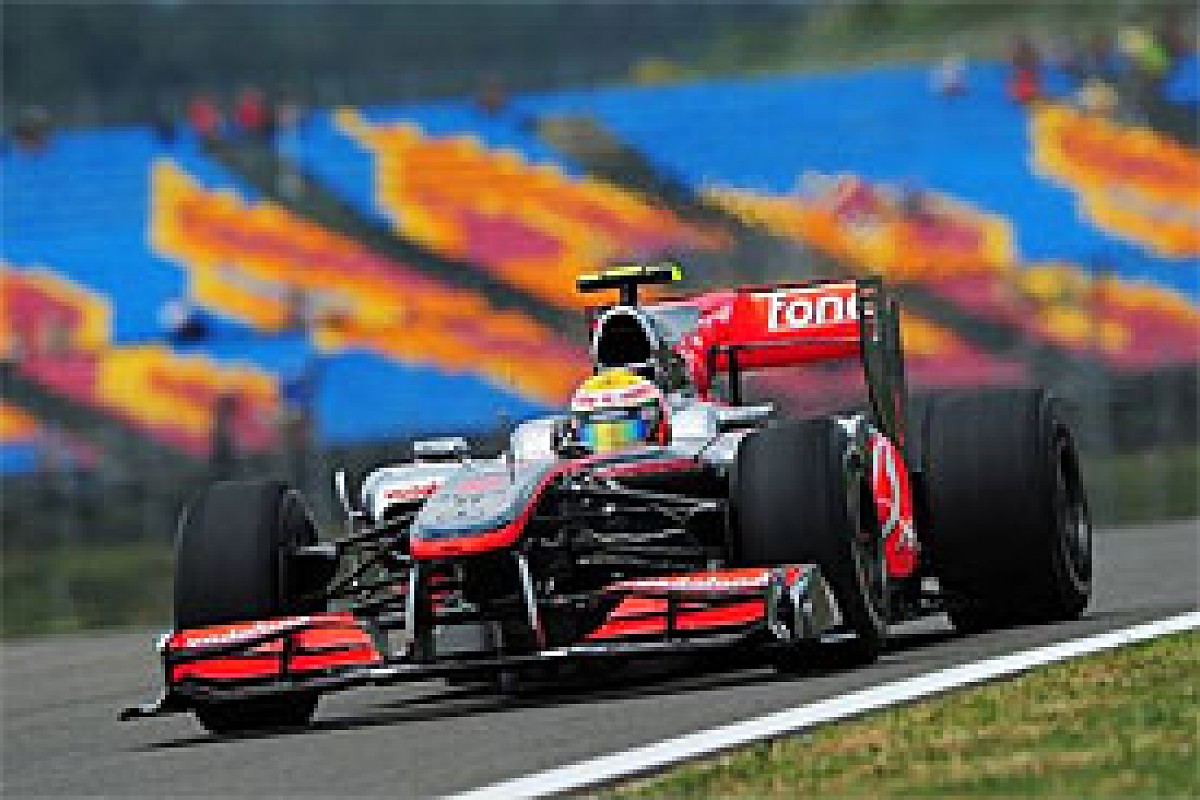 Lewis Hamilton, McLaren, Turkish GP © Sutton
The 2008 world champion's lap was pretty special, but despite McLaren maintaining that its race pace is stronger than its qualifying pace it's going to be hard for him to do better than third in Sunday's race. But not impossible. "I will be making it as hard as possible for Mark," he said after qualifying, and you wouldn't put it past him to do so.
On the flip side of the coin, Hamilton ragging an MP4-25 for a stint won't do his tyres much good at a track where rubber wear has been a problem for him in the past, so he will have to choose his moment to attack. The first moment will be the start, and don't be surprised to see a Hamilton special into Turn 1 and lead.
FERRARI ALL AT SEA
It hasn't escaped Fernando Alonso's notice that too many times in 2010 he has an irritating habit of being in an unimpressive position at the end of the first lap. Qualifying 12th, and only just beating Pedro de la Rosa for pole in the Ferrari-engined Spaniards class that exists only in my mind, is not what he needed.
Post qualifying, he was closer to surly Fernando than to happy Fernando, and suggested that Ferrari was now behind Renault and Mercedes (both had two cars in Q3) as well as Red Bull and McLaren. He has a point there, but with Turkey specialist Felipe Massa up in eighth, there is room for improvement. The scoring system rewards consistency, and the Spaniard must go home with at least a reasonable points finish to limit the damage to his title aspirations.
CAN SAUBER MAKE ITS POINT?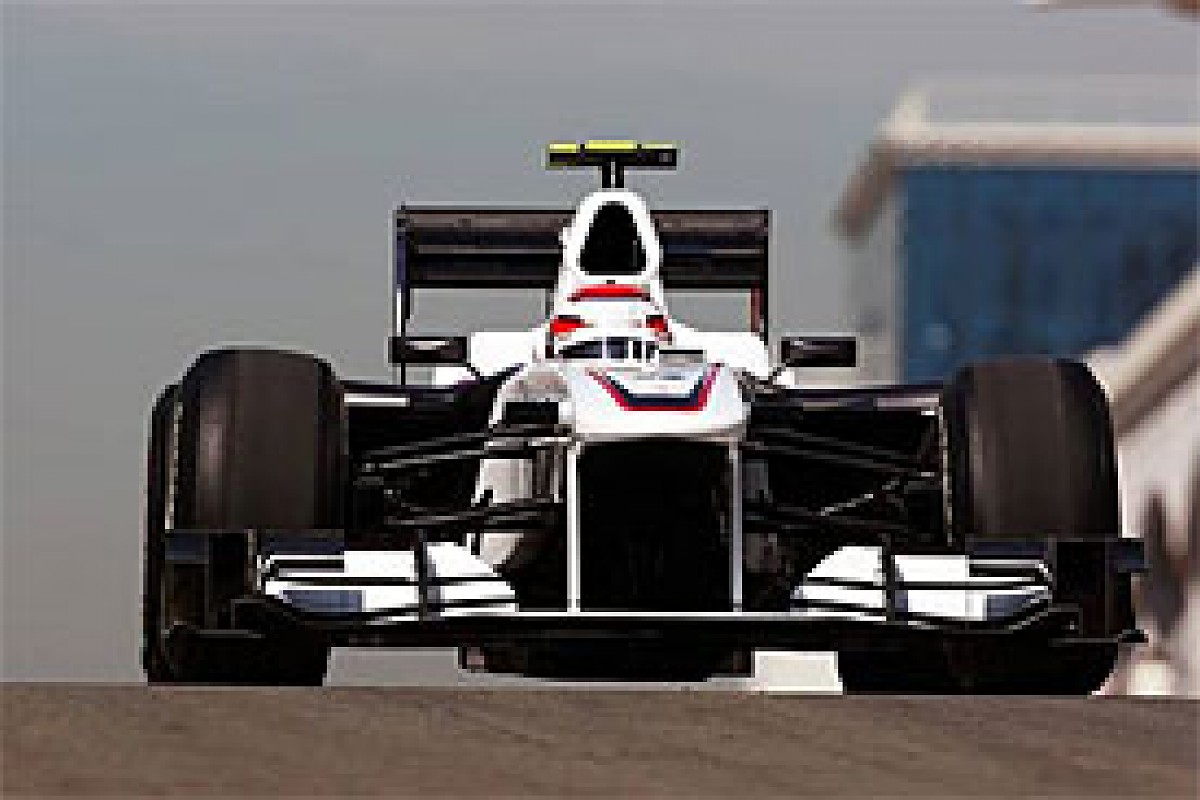 Kamui Kobayashi, Sauber, Turkish GP © Sutton
Kamui Kobayashi was delighted to make it into Q3 and starts in a 10th place that proves the Swiss team's Catalunya pace was no flash in the pan. If he avoids mishap on the first lap, something that he hasn't always achieved, not always through any fault of his own, the first points for Sauber as an independent team since 2005 will be within his grasp.
But there is one monumental 'if'. The finishing rate for a Swiss car starting a grand prix in 2010 is a dismal 17%, and if the Japanese, or wily veteran team-mate Pedro de la Rosa, who starts 13th, are in the top 10 come the closing laps expect some nervous scenes on the Sauber pit-wall.