Away from the on-track spectacle, the glamour and the endless partying, the Monaco Grand Prix has always traditionally been an intriguing place to be from the gossip spectacle.
It is usually the place where the deals are done - sponsors fly in to commit their mega-bucks, teams and drivers begin putting some serious thought onto next year and those outfits that are going badly (or even going well) start pondering future staff changes.
But despite this year's event not going down in history as one of the most gossip-filled ever - although nothing could ever match the FOTA breakaway chaos of 2009 - there was still some intriguing stuff going on as the first moves are made on the driver market.
We all know in F1 that you are only as good as your last race, and that is why Mark Webber's performances in the last two grands prix have added a fascinating dimension to the driver market for 2011. He has gone from the man the papers reckoned a few months ago was quitting - to the guy who could well hold the key to the whole market for next season.
Webber was granted just a one-year extension to his contract by Red Bull Racing last year, which means he is effectively a free agent at the end of 2010. The pressure was on him to deliver and, with a few wobbles early on, there was every chance if that continued then Red Bull Racing could have been on the look out for another top-line driver to race alongside Sebastian Vettel in 2011.
All of that has changed however, with Webber having shown just what a step forward he has made in the last few races. His confidence is sky high; he works incredibly well with team-mate Vettel, gives good technical direction and is perfect for sponsor Red Bull. Why change?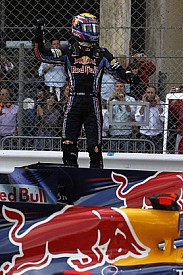 Mark Webber © LAT
Red Bull Racing team principal Christian Horner was seen in deep discussion with Webber's management team in Monaco last weekend and the smiles after their get-together suggested that things looked positive for 2011. Nothing is done yet though, both parties insist.
However, the twist in the tail could well be that although Red Bull Racing is keen to retain its current drivers, Webber might be tempted elsewhere - especially if there is the option for a multi-year deal that may not be on the table at Red Bull.
The two places that could offer the top-level machinery that Webber deserves are Renault and Ferrari - who are both also keeping some flexibility in their driver options as they look to 2011.
Renault is clearly looking - and confident it will happen - at keeping Robert Kubica on board for next season. The Pole is also on Ferrari's shortlist for the future - having talked to the team in the middle of last year about becoming Felipe Massa's temporary replacement when he was sidelined after Hungary.
Kubica and Ferrari seem to be a good fit - and there is even talk of pre-contracts in place for the future - but the Pole moving to Maranello is not automatic even if the red carpet was rolled out.
There is the Fernando Alonso factor where, despite Kubica being good friends with the Spaniard, there will be issues of going into a team where the two-time champion is the incumbent. Dealing with the inevitable politics and difficulties that face any Alonso team-mate who dares to challenge him is a hassle that Kubica may well feel is not worth it.
And, for now, Kubica is absolutely loving life at Renault. He has gelled tremendously well with the team, he loves the spirit and racing attitude that he has found there - and on track the car development has been hugely impressive.
Sources close to him suggest that providing the team can continue its rate of progress then he will be more than happy to stay - convinced that he will be able to win races and the championship in two seasons, or even less.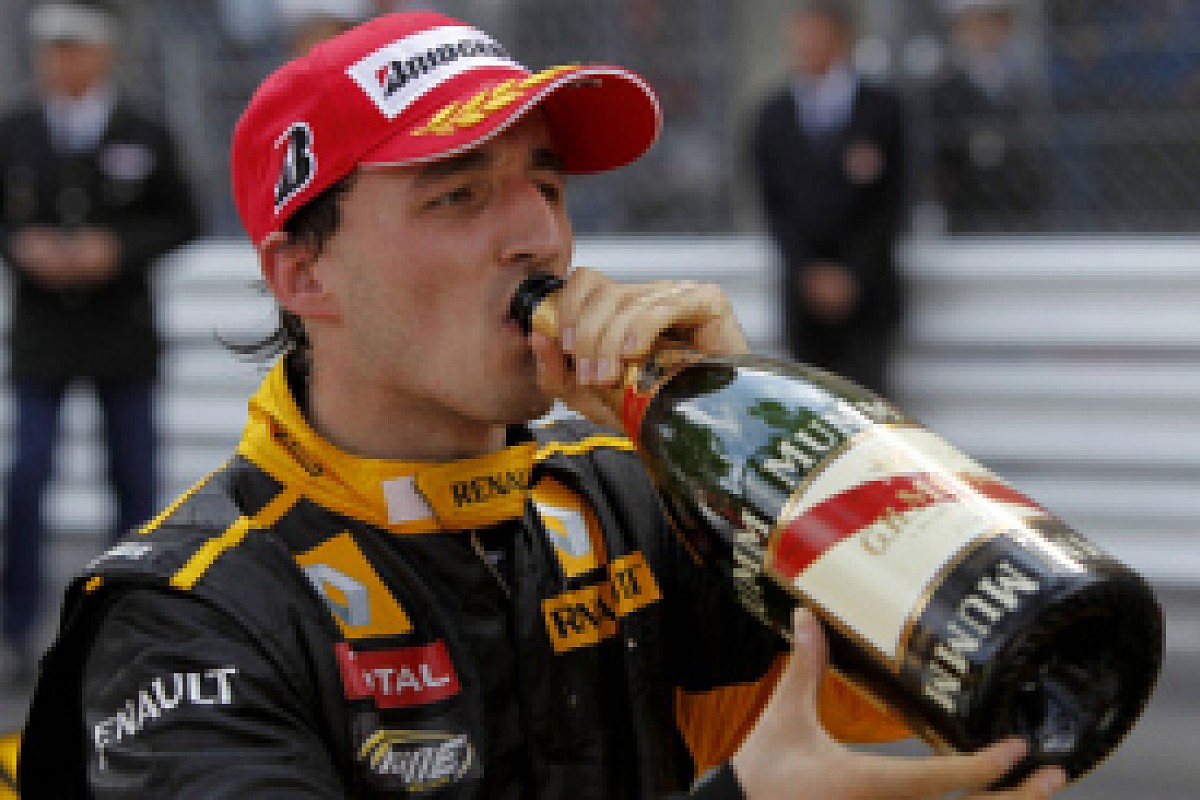 Robert Kubica © LAT
Renault is certainly ready to bend over backwards to accommodate Kubica - and its stance is that its best chance to keep the Pole on board, and keep Ferrari's hands away, is to keep pushing on with its car. Kubica will not leave Renault for a slower team.
Webber has to be an option for Renault though. He has history there - he currently has one of its power-units in the back of his car - and was test driver at the team in 2001. He would definitely be the right fit and, should Renault continue its charge up the constructors' table, then there may be no need for it to take on a driver bringing sponsorship on board. That could mean a Kubica-Webber combination.
The more fluid situation though is Ferrari's. Alonso is guaranteed for next season, but it is Felipe Massa whose future has been subject of speculation for many months.
The Brazilian has not had the best of times in 2010 - struggling with the harder compound tyres on offer this season and not feeling totally at ease inside the cockpit of the F10. Ferrari wants to wait until the middle of the season before deciding on who it wants to work alongside Alonso in 2011 - but it may well be that its hand is forced if Webber and Kubica decide to stay put.
For beyond Webber, Kubica and Massa, there are not any available drivers who Ferrari could guarantee would give them a leap forward in performance.
Which brings us all the way back to Webber. As the man of the moment, the ball is very much in his court. He clearly wants a multi-year deal but the question is whether or not Red Bull Racing will be willing to offer it to him? Could Ferrari step in and give him the contractual security - and post career earnings boost - that he so craves?
Of course, all the Ferrari speculation does Webber a huge favour - as it increases his hand when it comes to nailing down his terms with Red Bull Racing.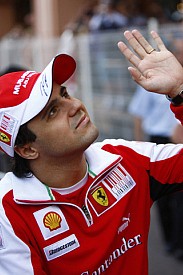 Felipe Massa © LAT
All of this driver gossip is going to be played out over the next few weeks but, as things stand, it seems there will be no change.
Yet what happens if Renault cannot keep up the developments with its car? What happens if Renault makes amazing progress and Webber actually thinks that is a better bet for him? What if Webber actually decides he wants to walk away from the sport as champion? What if it is Massa who decides he would rather race for manager Nicolas Todt at ART, if it gets an entry for 2011?
The driver market may seem dead, and the gossip levels running low in Monaco, but don't rule out an imminent explosion.
Anything can still happen...and probably will.