Monaco is the best circuit for photographs because you get so close to the track - and that really comes across in the pictures. A lot of the shots may be about having scenic pictures, but there are also places where you can stand right by the barriers with the cars coming straight at you. It's amazing.
You feel your whole body vibrating and it is just a fantastic place to be. It is never scary though - just pure and simple excitement.
WHERE TO TAKE GOOD PICTURES FROM
Anywhere! You can pretty much get everywhere on the circuit and take decent pictures - and if you cannot then you shouldn't really be doing the job.
Casino Square is very good. The cars come over the brow of the hill and it is unbelievable. You can see all the little movements of the cars, and if I had hair on my head I would be feeling the air rushing through it as they fly by. You also get hit by bits of rubber all the time.
The tunnel is fantastic too, and you just cannot describe what the noise is like in there.
Another great thing about Monaco is that you can get elevation. You can go up in an apartment or you can go up on a hill to get a completely different perspective. And there is more potential to do something different from all the other photographers. The thing with Monaco is that it pretty much looks as it is - it looks good all the way around.
This shot of the Renault from last year is taken coming out of the hairpin, going down the hill, and it shows the close proximity of the crowd. As with quite a lot of pictures at Monaco they can be quite timeless. If you ignore the car design and livery, it could almost be from the 1970s with the railings and the people.
MY FAVOURITE SHOT FROM MONACO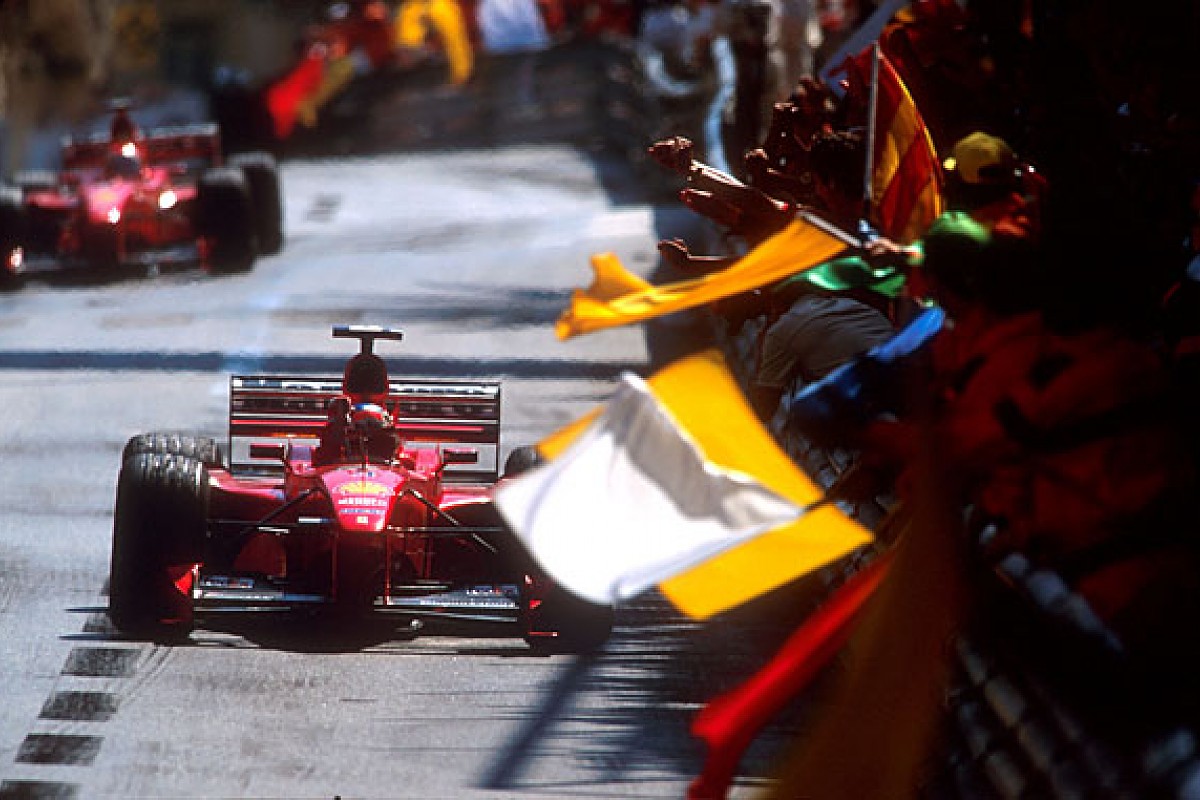 This is by far my favourite shot I've taken at Monaco. It is of Michael Schumacher coming into Mirabeau, after a Ferrari 1-2 in 1999. It was before the days when Ferrari 1-2s became a little bit boring - and we hadn't seen so many of them then.
I like the feel of the picture. It is backlit so the flags stand out, and it is quite colourful. There is this nice joyous feel to it.
Schumacher is also celebrating with his arm up. And, like I said about the earlier picture, it could almost be Jody Scheckter and Gilles Villeneuve from the 1970's. It is a kind of timeless picture.
MY FAVOURITE SHOT FROM PRACTICE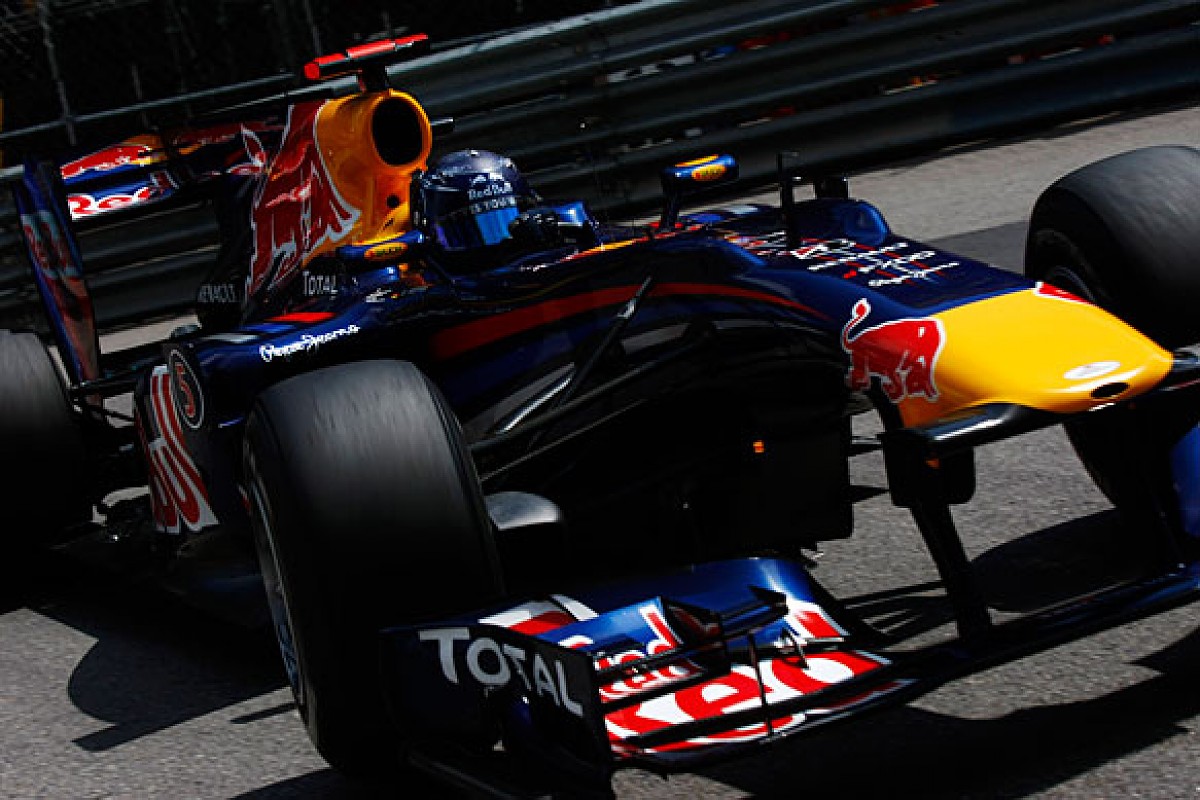 This is taken from the inside of the final corner at the track - Anthony Noghes.
To get this picture you kneel down inside the barriers, and you are literally level with the top of it. The car comes past you and it's so close.
There are not many places in the world where you can get an angle like this - which shows you why Monaco is so great compared to everything else. If you compare this picture to what you get at Malaysia and China, it is in another world.
I was speaking to Mark Webber this morning about it, and I was asking him: "Are you aware of photographers leaning out at that corner?" because it feels really close.
He said, "Yeah mate! You must have to watch out for the camera strap though. You don't want it to get caught on the rear wing - otherwise it could be a bad day at the office!" That sums it up really!
When you get that close too, you can observe all the different movements of the car. There are a lot of subtleties that you would never see when you are taking pictures from two miles away, like in China. Monaco is just brilliant.