It's good to be back in Europe after the long hours of travelling to the first flyaways - and I for one am pretty happy that this weekend we are in a country as good as Spain.
The atmosphere at the Spanish Grand Prix can be pretty electric, especially on race day. The fans here are really into their motorsport - both MotoGP and F1. As a photographer it gives you a real buzz going somewhere to find fans that are really passionate about what they are watching.
The Fernando Alonso factor has certainly helped, but a lot of the Spaniards simply love F1. That makes it good to work at - and much better than somewhere like Bahrain or China where things can be pretty flat.
WHERE TO TAKE GOOD PICTURES FROM
Because it's the first European race, the Spanish Grand Prix can be pretty busy - especially as so many teams bring updates to their cars.
And, although this may be a bit controversial, it is not actually that good a venue for pictures. I think because everyone comes here so many times for testing, it can get pretty samey - apart from on Sunday when there is a good crowd and different pictures to be shot.
One of the classic shots at Barcelona is the hairpin at Turn 5, the left hander down hill. That is a shot where a lot of people go for testing, especially for that first lap when the car rolls out of the garage.
The start shot here is also pretty famous - and there are three places where you can get a good action shot from. There is outside the track at Turn 1, inside the track on the run away from the grid, and also from the top of the hill at the hairpin. It's good to have options like that!
MY FAVOURITE SHOT FROM BARCELONA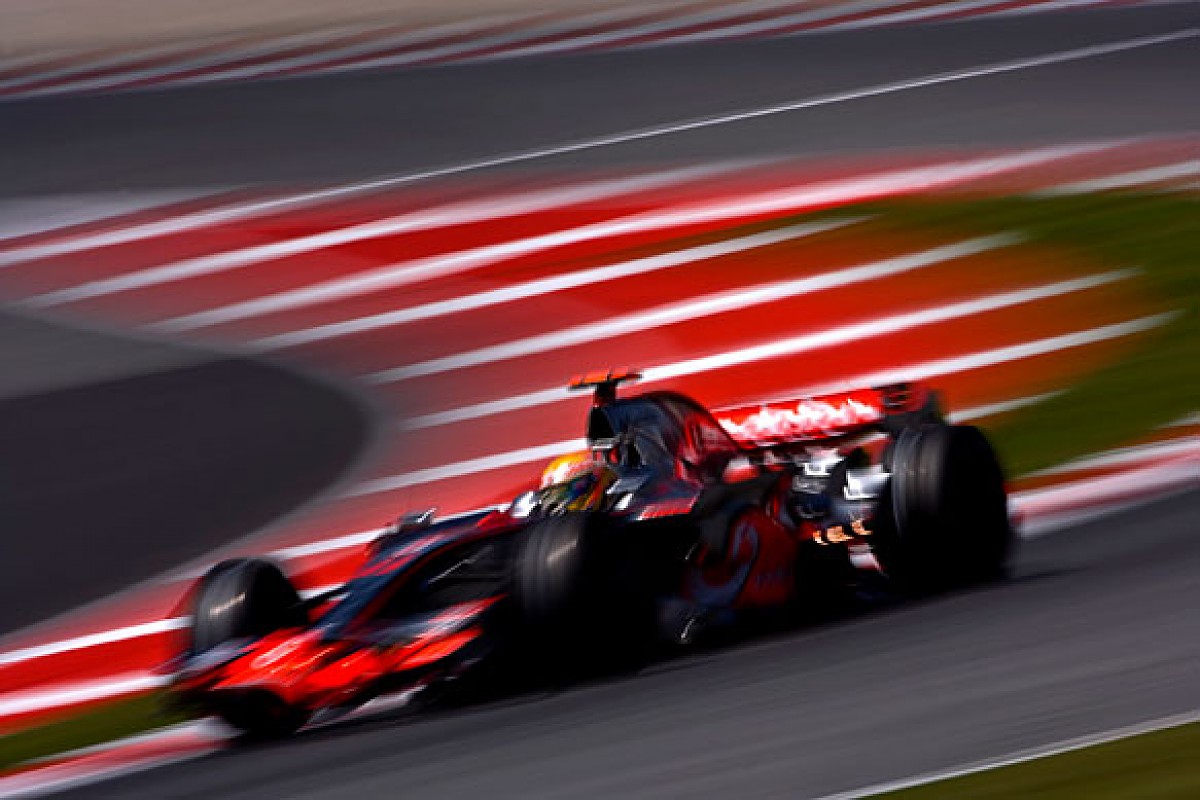 There are some places at Barcelona where the cars are cornering pretty quickly, so that's a good opportunity to get some real arty action shots. As a photographer you always do a track walk to find out what places are nice and what are not - and you are also looking for something that no one else has got.
With some good track signage, nice grass and kerbs there is also a chance to get some bright colour in them. This shot of Lewis Hamilton from 2008 was taken with a slow shutter speed from the outside of the last corner. I liked where the red and white stripes in the background were situated and how they contrasted with the car.
I think this shot says 'speed'! I am not too keen on bog standard pictures - I am always looking at something different.
But even when you find a good place for a shot, it's not always possible to repeat it. I tried to get a similar picture during practice today, but with the clouds and no sunshine it didn't really work. They have also added more grass since that shot was taken, so there wasn't as much red and white in the background to really make the picture stand out.
MY FAVOURITE SHOT FROM TODAY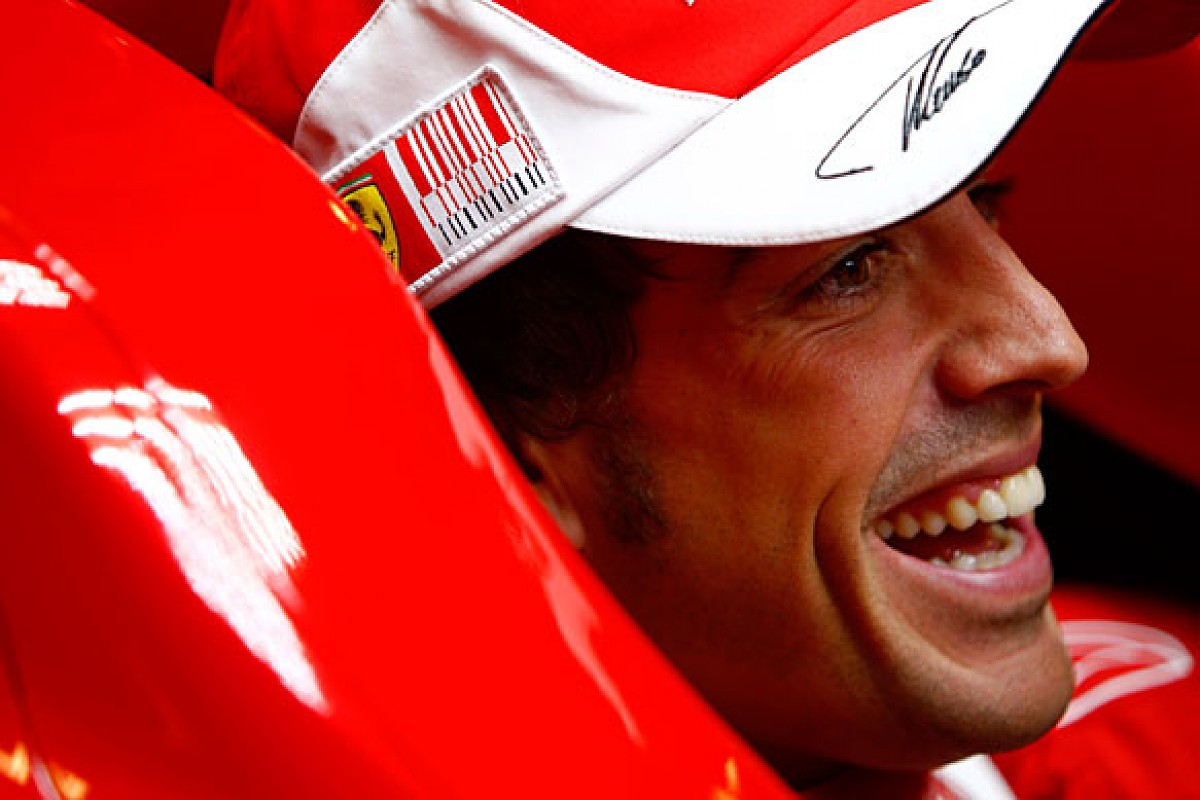 Part of my work on a grand prix weekend is to take photographs for Ferrari. As a kid I always hoped that one day I would get into the Ferrari garage, and now that I am actually working for them is a dream come true.
Having access to the garage is great, and I caught this moment when Fernando Alonso was having a bit of banter with his mechanics as he was having some adjustments made in the cockpit. It is something different, and it's quite nice to get candid shots that are a little different - and not just cars in action.
I know I'm in a very privileged position being in the garage - and because I spend so much time in there with the mechanics and with the drivers, they relax a bit more and you get treated a bit differently.
Both Fernando and Felipe are funsters. They like having a bit of a laugh, so it is quite nice to have two good drivers - not like when I have worked with drivers like Jacques Villeneuve and Kimi Raikkonen in the past - who could be a bit of hard work at times!